At the outset of the 2022-23 NHL season, goaltending did not seem like something that the Calgary Flames might struggle with. After all, starter Jacob Markstrom was a runner-up for the Vezina Trophy in 2021-22, the first in franchise history since the legendary Miikka Kiprusoff in 2007. He went a resounding 37-15-9 with nine shutouts, a .922 save percentage (SV%) and a 2.22 goals-against average (GAA). But as this season has progressed, Markstrom has not replicated that same success and has instead played wildly inconsistent hockey. At the time of writing, he sits at 13-13-5 with a lowly 2.86 GAA and .893 SV%. While the sport of hockey is a team game and the Flames as a whole have struggled at certain points, there have been a few too many occasions where their starting goalie has let them down.
Related: Calgary Flames' Offense Searching for Sparks
---
Latest News & Highlights
---
Enter Daniel Vladar. The Czech-born, 6-foot-5 netminder has been a model of consistency during the team's time of need. For those that are still unfamiliar with him at this point, the 25-year-old was originally drafted by the Boston Bruins in the third round of the 2015 Entry Draft. He only suited up in five contests for the Bruins before they shipped him to Western Canada for a 2022 third round draft pick on July 28, 2021. Vladar went on to have a very strong first season with the Flames, recording 13 wins in 23 appearances including the first two shutouts of his NHL career. As the team had the aforementioned superiority of Markstrom they could have likely gotten by with a subpar backup goalie. Instead, Vladar offered them a solid second option that kept them competitive on nights when Markstrom needed a break.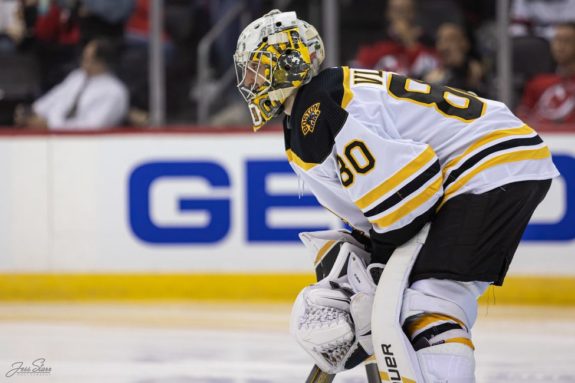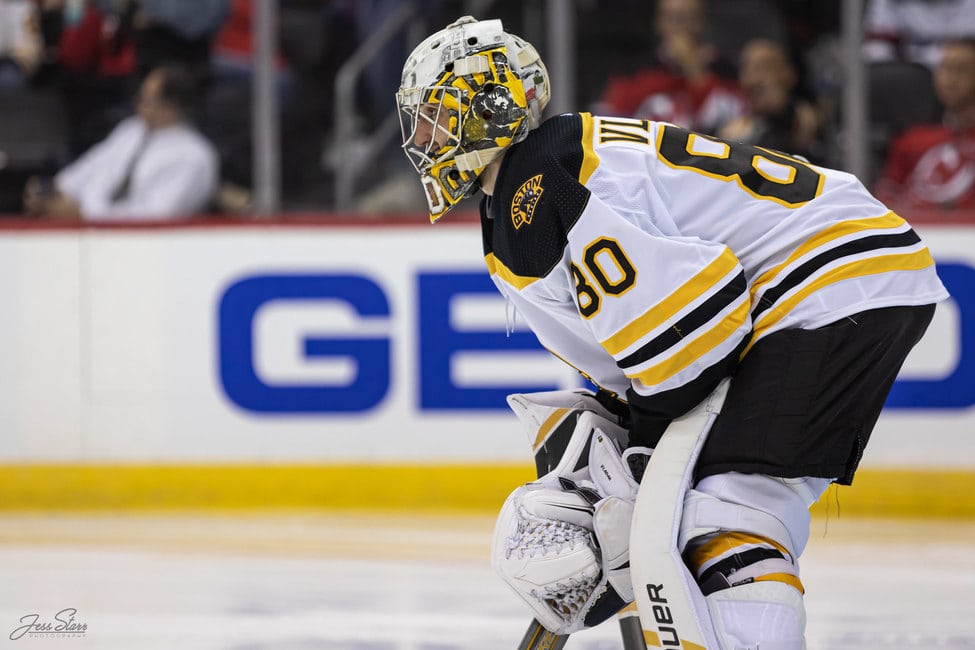 This season has been much of the same, however with the stakes raised. Because Markstrom has faltered or been left out to dry, many points have been lost in the process. This year has seen a much more competitive Western Conference with teams such as the sophomore franchise Seattle Kraken beginning to string together more wins. As well, the pesky Oilers, Los Angeles Kings, and defending Stanley Cup champion Colorado Avalanche are all battling with the Flames for positioning in the standings. This makes points very valuable and thus having a reliable goaltender more important. Vladar has shown that he is quite capable of being this goaltender, and here's why.
Consistent Play, Tying Records
Vladar has been a model of consistency. In his 19 appearances this season he has allowed four or more goals only four times, and in no game has he conceded more than five. He did go through an early-season winless streak of five games, stretching from October to late November. However, since then he has been on what can only be deemed an absolute tear. In the 13 games he has played afterward, he has gone a remarkable 10-0-3. This mark of 13 straight games without a regulation loss ties him for the longest such streak in a season in franchise history with the esteemed Mike Vernon (1988-89) as well as former starter Brian Elliott (2016-17) (from 'SNAPSHOTS: Dan Vladar equals franchise record as Flames hit break on winning note', Calgary Sun, Jan. 28, 2023). Not bad for a guy making the league minimum this year.
Vernon went down as one of the best goalies in Flames history and Elliott has long been revered as one of the more underrated netminders in the league, having only posted a losing record once in his 15 NHL seasons. To have his name mentioned in the same breath as two accomplished goaltenders has to feel fantastic for Vladar. Despite this, he remained very humble when asked about his feelings about tying the record after his win over the Seattle Kraken. "I don't know, and I don't want to know," he stated.
Positive Statistics
The Flames seem to be more confident with Vladar in the crease. Every game he starts they seem to know what they are going to get from him, which makes determining how they need to play much easier. Even during the aforementioned losing streak he was on, he still posted a 2.60 GAA and a .902 SV%. This included quality starts like stopping 38 of 29 shots in a shootout loss against the Pittsburgh Penguins, and denying 25 of 27 in a loss against the best team in the NHL and his former team, the Bruins.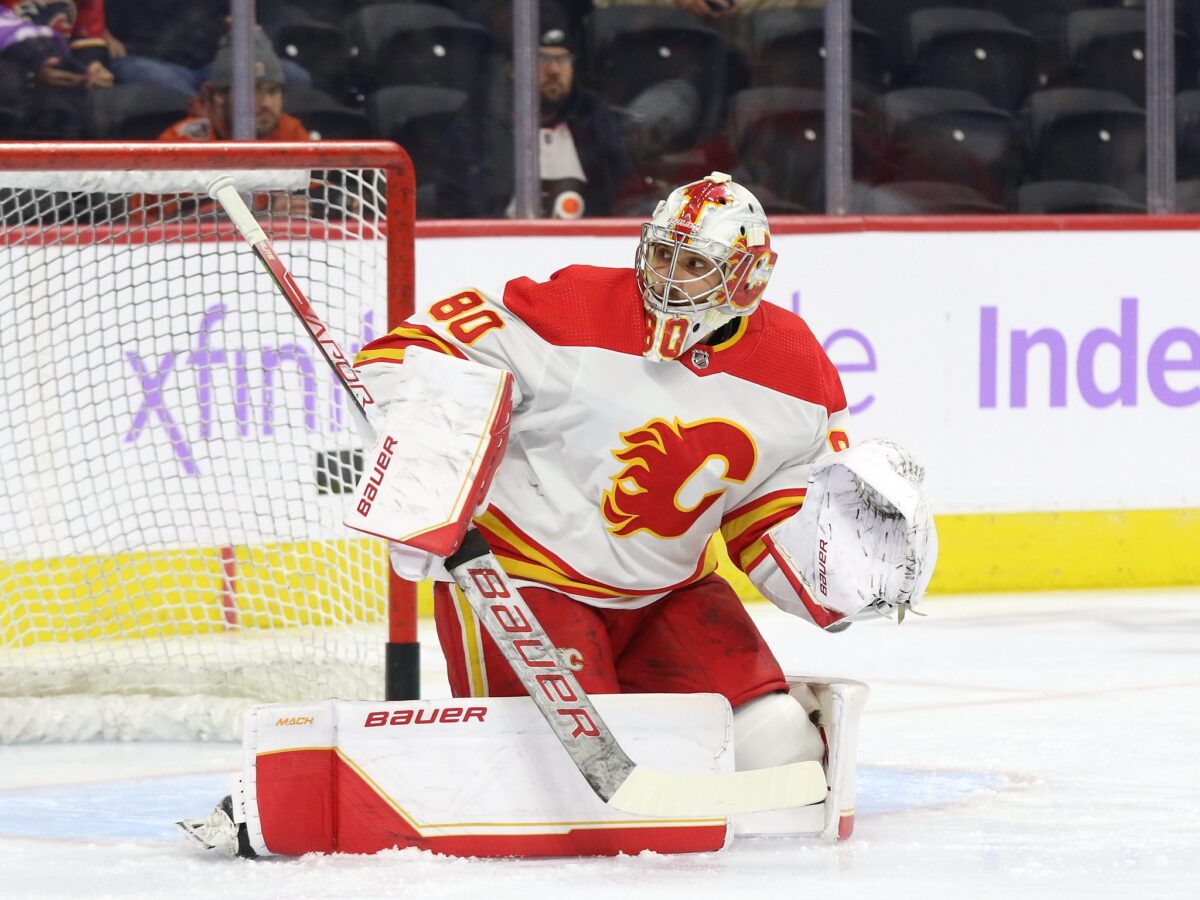 Vladar's 2.77 GAA and .906 SV% in 2022-23 aren't exactly gaudy numbers; they rank him 22nd (GAA) and 30th (SV%), respectively among qualified goaltenders in the NHL. He certainly doesn't stop them all, essentially allowing three or so goals each start. However, the majority of these are not "softies". According to Natural Stat Trick, almost half of the goals he has allowed this season are from high-danger shot opportunities. This means that the opportunity likely came from in tight to the goal or immediately after a rebound, both more difficult saves to make. Vladar also doesn't face a ton of rubber, ranking 43rd in the league with 532 shots against. He earns his paycheque by making timely saves to keep his team in games.
During his 13-game franchise-tying streak, Vladar authoured a 2.62 GAA and maintained his .906 SV%. There have been rough games such as his overtime losses against the Toronto Maple Leafs and the Kings, but there have also been gems like allowing a single goal against the St. Louis Blues in a win and two impressive victories over the Kraken. While he hasn't recorded a shutout this year per se, neither has Markstrom. It is also important to point out that during Vladar's string of excellence, Markstrom has posted a similar GAA, but a 5-8-4 record to go along with a .890 SV%.
Vladar has not put the team on his back nor has he tilted the ice. What he has done is provide the Flames with just enough consistency in the crease to keep the team competitive during a time of need. When a starter falters or is injured the pressure falls on the backup. In the case of Vladar, the pressure clearly doesn't faze him.