Devils center Jacob Josefson will be out three to four months after having surgery last night to repair a broken clavicle. Josefson crashed hard into the boards during first period of the Devils 4-3 shootout loss to the Sharks Friday night, immediately coming off the ice holding his right arm.
The 20-year old Josefson missed 30 games last season to repair ligaments in his right thumb, (ironically, that injury also took place against the Sharks) and was expected to play a bigger part in the Devils offense this season. Now, it appears his season is in jeopardy, and the Devils will look to Adam Henrique to step in.
Henrique was sent to AHL Alba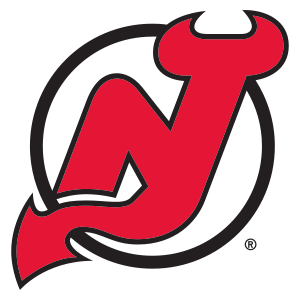 ny on October 14 in order to get him some ice time, where he played in three games, registering one assist and an even plus/minus rating. He will join the team in Pittsburgh Saturday in time to be in the lineup for the Devils contest against the Penguins at 7 p.m. Henrique will skate on the line with Mattias Tedenby and David Clarkson, who have been generating a nice amount of scoring chances lately. The duo of Clarkson and Tedenby registered 2 assists and a goal vs.the Sharks, and Clarkson especially looks like he's getting into a groove after a slow start this season. If Henrique was looking for his opportunity to show what he can do, this is it.
Of course, there is always the possibility that Devils GM Lou Lamoriello could acquire a veteran center, but he seemed to downplay that possibility this morning.
"We'll certainly look to see what can be done by all means, but right now the team is what it is" Lamoriello told the Bergen Record.
Based on his penchant for changing of his mind swiftly, however, it won't be a surprise if Lamoriello does indeed bring in a veteran soon. Fortunately for Henrique, the Devils big guns are scoring and making plays, so his job won't be to step in and do too much. If he can seamlessly help the Clarkson/Tedenby line continue to add nice production to the Devils attack, Henrique will cement his position with the team.
That knocking Adam Henrique hears? It's opportunity. Hopefully, he'll answer.
DEVILS NOTES
– Martin Brodeur skated in New Jersey this morning, but it hasn't been decided if he will join the team in traveling to Los Angeles on Monday. He is scheduled to skate again Sunday in New Jersey.
– Rookie Keith Kinkaid will back up Johan Hedberg Saturday night vs. Pittsburgh