With the Ottawa Senators season being over early for the sixth straight year, it's time for management (and fans) to yet again pinpoint what went wrong. 
Throughout the season, one of the main problems was the team's defense. This was vastly improved when general manager Pierre Dorion acquired Jakob Chychrun at the trade deadline. But while this move looks to be beneficial so far, defensive issues go beyond just the star power. Ottawa also needs to address its depth on defense.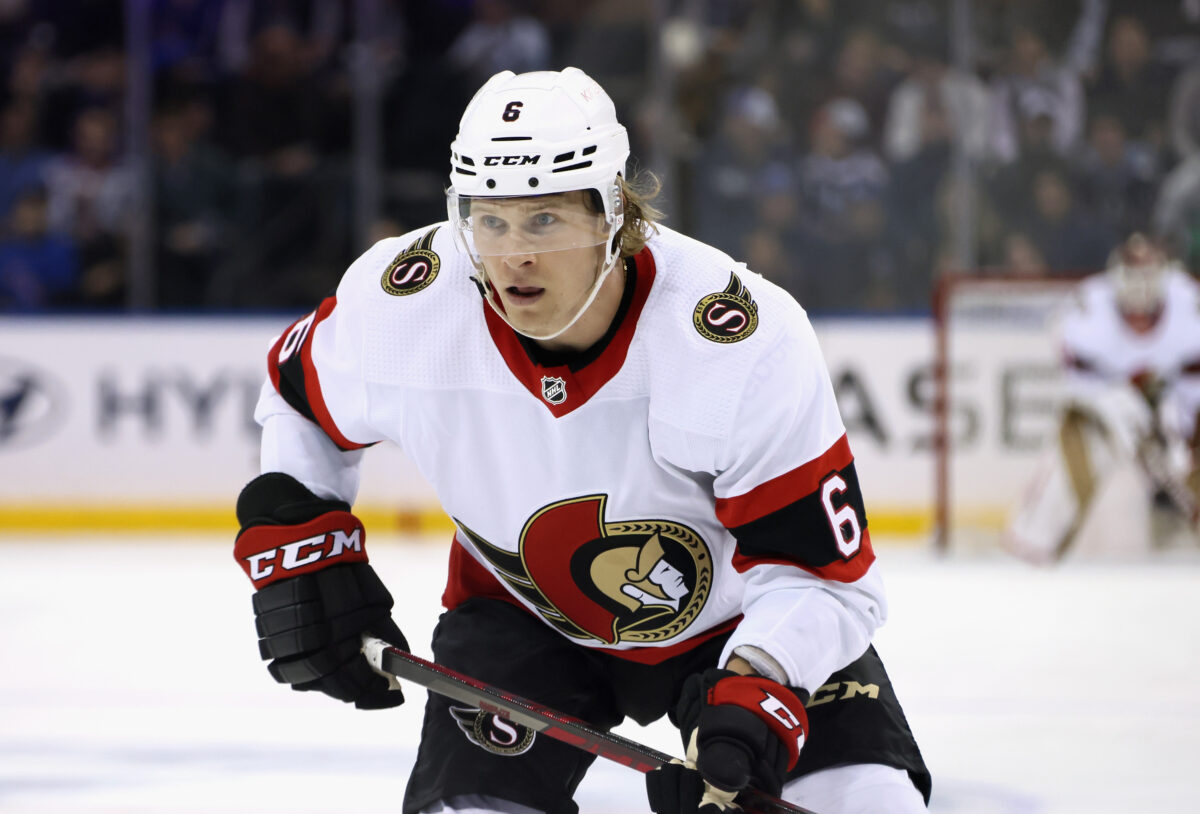 One player that currently fits this role on the team is Erik Brannstrom, who is listed as 5-foot-10 and 185 pounds.
With his last season being his final contract year, he is set to become a restricted free agent (RFA) on July 1. Dorion still has time to make something work if he wants to get an extension. But for now, as his future on the team remains uncertain, I want to examine whether Ottawa should offer him a contract or trade him away.
The Safe Option
We'll start with the safer option and say that Dorion wants to re-sign Brannstrom and give him another shot. After all, he's the one that acquired him as part of a package deal from the Golden Knights in the Mark Stone trade, and he still holds a little bit of value as a 23-year-old. Maybe Dorion still sees the same potential he saw when he made the deal. And rightfully so.
Related: Grading the Senators' Blockbuster Trade for Chychrun
Statistically, Brannstrom hit a career-high in points in his first full season as a Senator, which includes him putting up two goals and 16 assists. This is not exceptional, but also not bad given defensemen often take more time to develop.
All of this comes to say that he is still unproven and is continuing to develop. He still brings something to the team as a slick and mobile puck-moving defenseman who contributes well in a depth role. 
---
Latest News & Highlights
---
So if Ottawa were to re-sign Brannstrom, they would likely take one of two paths. Either they agree on his qualifying offer, which equates to just under $1 million for one year. Otherwise, the likeliest option is a bridge deal. A long-term deal doesn't seem viable at the moment until we see more of what he has to offer.
The Option of Moving On
While a lot is going on for the Senators to re-sign Brannstrom, many arguments can be made in favor of trading him away. 
Years of mediocrity for the Senators have meant that they have been able to build from the draft and acquire more young defensemen. 
An interesting statistic about Brannstrom is that he averaged 16:07 time on ice. If we include Chychrun, this was seventh in active defensemen, having played most of the season with the Senators. 
Is it becoming a possibility that Brannstrom just doesn't fit the plans anymore? Will the Senators be able to give him the minutes he deserves if he does continue improving?
Ottawa also has youth coming along the way. Jake Sanderson has already established himself this season and could look for more minutes. Jacob Bernard-Docker and Lassi Thomson are two more young players that will push for roster spots on opening night. And last but not least, Tyler Kleven impressed in his short stint on the team and could additionally battle for a roster spot next season.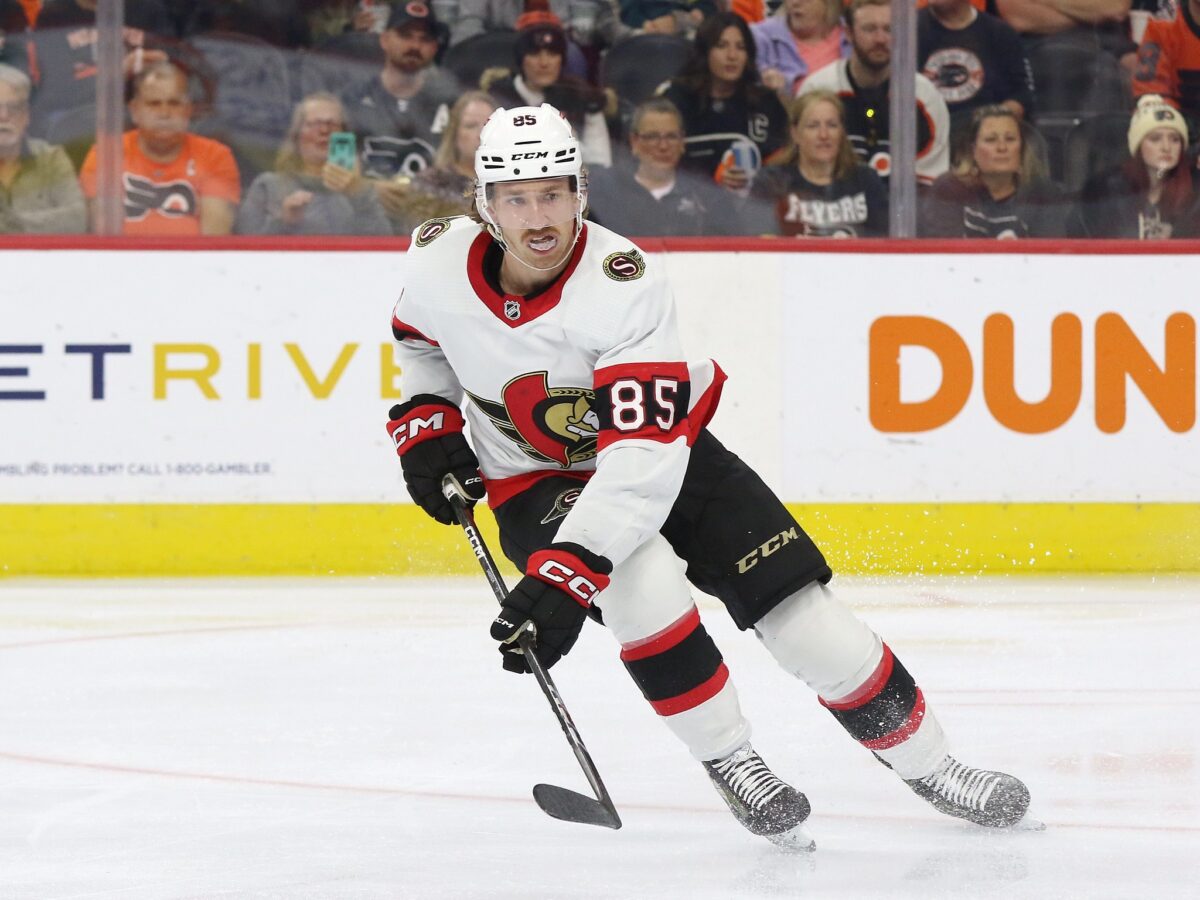 The Senators are getting clogged in the back end 一 which is a good problem to have. They also don't have a single draft pick in the first three rounds this year. Could they look at this situation as an opportunity to acquire more draft capital if there is a player they eye in the draft?
The Likeliest Scenario
While I believe Brannstrom will be able to continue improving, it may be time to give him a chance elsewhere and trade him while he has some value. The depth chart looks bright for the Senators, so it would be a perfect time to strike.
As mentioned before, Dorion could opt to gain more draft capital. But perhaps he could also try and find a trade involving another player of his type, preferably a forward, who would benefit from a change of scenery.
Regardless of what happens, Brannstrom can still bring something to the table, regardless of the team he's on.