At the 2020 NHL Trade Deadline, New York Islanders general manager Lou Lamoriello, was trying to strike a deal with the Minnesota Wild for forward Zach Parise. However, the clock ran out before an agreement could be made, and the Islanders settled for their new acquisitions, J.G. Pageau and Andy Greene. "You always think there's something that could potentially happen," Lamoriello said. "Until it materializes it wasn't close."
Related: Lightning That Got Away – Jonathan Marchessault
The details of the trade for Parise are unclear, but one thing is certain, Parise and the Islanders' Andrew Ladd had both waived their no-trade clause and were prepared to be dealt to a new team.
Parise is still with the Wild and Ladd is still with the Islanders. However, it's now officially the offseason, so should Lamoriello revisit the trade?
The Positives
There is a reason why Lamoriello wanted to acquire Parise, as he brings a strong skill set to the table. He has notched six, 30-plus goal seasons, including 45 goals in 2008-09. He has since maintained a steady 25-plus-goal pace and was on the cusp of recording a 30-goal season before the pandemic interrupted the 2019-20 season.
In a rebuilding year for the Wild, Parise's 0.36 goals-per-game pace would trend upwards as the center core for the Islanders surely outranks the center core in Minnesota. The Islanders needed a boost in scoring to help them get into the playoffs, and Parise could have provided that had a deal come to fruition.
Parise is also a leader. He was the captain of the New Jersey Devils in the 2011-12 season and has served as an alternate captain for the Wild since he signed with the organization ahead of 2013-14. He has also been an alternate captain for Team USA in many international tournaments, including the 2010 Winter Olympics.
"It's a big reason why he's such a great leader on this team and has been on every team he's been on," Jason Zucker said. "It's no secret as to why he was a captain for Team USA [in the 2014 Sochi Olympics]. It's a great thing to watch and really learn from."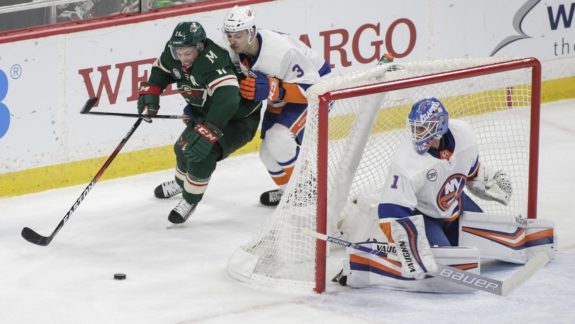 Off the ice, Parise is considered a locker room presence you want to be around.
"When your best players are your hardest workers, what it does say to the rest of the group is, you better keep up," former Wild coach Mike Yeo said. "That's the way he plays the game. Every time he steps over the boards, the eyes go to him. Our players are looking at him and that's what you want from your leaders."
Lamoriello drafted Parise to the New Jersey Devils in the 2003 NHL Entry Draft, at 17th overall, and watched him grow into a captain through the 2011-12 season. He knew who he was trying to acquire at the deadline.
The Negatives
Despite the glowing reviews from coaches and teammates, there are negative implications if Lamoriello chooses to revisit the trade this offseason. Parise has five years left on his contract with a $7.538 million cap hit. That's more than Ladd's $5.5 million cap hit pers season, and he will come off the books sooner than Parise.
The Islanders also still need to sign their restricted free agents, Mathew Barzal, Ryan Pulock, and Devon Toews, with just $8,905,833. Parise's cap hit won't help that situation. Barzal could sign a bridge deal of three years on his second contract which will see him through his 25th birthday. However, Parise's deal will have yet to expire when Barzal is up for his big payday.
Sure, Parise is still producing at the NHL level, but is he expected to keep producing at the 25-goal pace at 36 years old? The Minnesota native would be under contract until the 2024-25 season, just before his 41st birthday.
It's not just the price tag that should scare off Lamoriello from acquiring the veteran winger. His injury history is a major concern, if not more than his cost.
Parise has played in the NHL for 15 seasons, since his rookie campaign in 2005-06. In terms of his health, a torn meniscus in 2010-11 changed the course of Parise's career, and he has struggled to put together complete 82-game seasons since. In six of his last seven seasons, he has been sidelined with injury both short-term and long-term, with one of those injuries being a scary back injury in 2017-18. His last full season was during the shortened 2012-13 NHL lockout year, when he played all 48 games. Since then, it's been difficult for Parise to maintain his health through 82 games.
'I've had some pretty unfortunate luck," Parise said. "The back thing really affected me a lot, so I was playing catch-up for a long time. The most important thing was getting my body working again and that was the biggest thing and that was what was frustrating me. Plays and things where I felt like I should have been able to get to the puck, I couldn't. So it sucked. I started to question myself. 'Can I still do this and am I ever going to feel normal again?'"
The Verdict
Parise's cap hit and his injury history are not worth offloading Ladd's contract (which ends before Parise's). Lamoriello has better options, even if it means sending Ladd to "Robidas Island," by placing the winger on long-term injured reserve to free up cap space. Rather than bring on a big name, it's time for management to trust the kids, like Oliver Wahlstrom or Kieffer Bellows, or make a bigger splash and trade for an impact player who will push the needle.
Related: Top 10 Undersized NHL Players
Parise has been a phenomenal asset for the Wild, and the Islanders are right to look for a player who will boost scoring and the power play. However, he's the wrong player, as the Islanders should look to get a little younger this offseason, while also acquiring a little more skill.
Want more Islanders content? Check out the Nassaumen Hockey Podcast, hosted by The Hockey Writers authors James Nichols and Jon Zella. Follow on Apple Podcasts, Spotify, and Google Podcasts!
---
---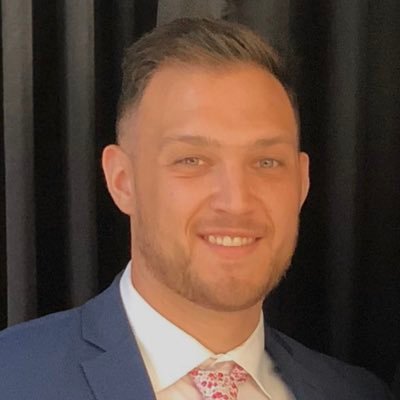 James is a THW New York Islanders writer and podcast host of Nassaumen Hockey Podcast. A trusted source for Islanders content for many years at THW, James is passionate about keeping Islander fans up to date on the latest in Islanders news. Other content contributions also include his Co-Editor-in-Chief status for NYIslesBlog.com. For interview requests or to provide content info, follow James on Twitter.