There have been few Edmonton Oilers defensemen over the last few years that have been debated more than Jeff Petry.
Much of it has been critical. He's not physical enough. He's not consistent enough. He's not a true top pairing guy.
All of it not necessarily wrong, however the fact is he has also been one of the Oilers top blueliners since he became a full time member of the team.
He is also one of the only homegrown players that the Oilers have drafted outside of the first round to pay dividends in the NHL. In fact, he's really the only one in the last decade.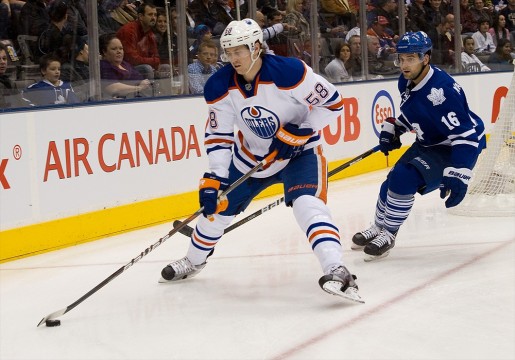 Contract Situation
The reality of the situation, is that good, bad or otherwise, his days as an Edmonton Oiler are numbered.
He's a pending unrestricted free agent, and there certainly is not a sense that he would take a hometown discount to stay in Edmonton. To the contrary, the Oilers would likely have to overpay to keep him.
Petry is a Michigan native and most reports indicate a move to the East and closer to home is what he wants.
Based on that, it is highly unlikely he will get to free agency to make that decision, and the Oilers will try and trade him by the trade deadline and try and recoup some value rather than losing him for nothing.
Judging from some reports, it's something the Oilers have been contemplating for some time.
https://twitter.com/friedgehnic/status/483713570144657408
He probably won't bring a significant NHL piece back, but if the Oilers can get back the second round pick they used to draft him, and perhaps a prospect, they would be happy with that.
There is Plenty of Value
Whether fans love him or hate him, Petry is a solid NHL defenseman.
He's got good size with a long wingspan, he's an excellent skater and makes a good first pass out of the zone. He's also a right-handed shot, which is becoming more in demand.
He's also only 27 years old and entering into what should be the prime of his career.
Petry may not be a top 2 or 3 defenseman, but on a good team he is a solid second or third pairing guy. Especially in a situation where he doesn't have to play 23 minutes a night and can settle into the 17-18 range.
It makes you wonder why the Oilers don't make a push to sign him. The fact is that there have been efforts made, but the sides remain apart and the writing appears to be on the wall.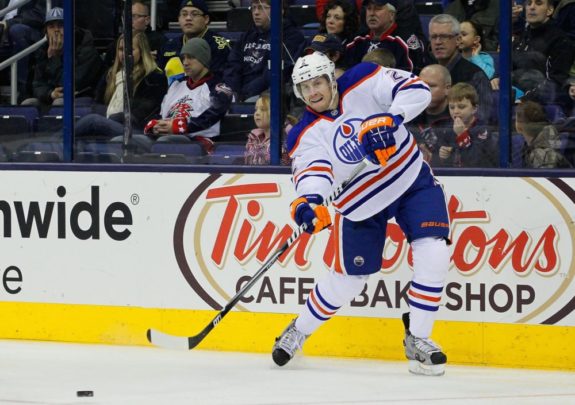 Possible Destinations
Detroit Red Wings
The most obvious and probably the most likely landing spot. Petry wants to go to Detroit and Detroit is in desperate need of a right-handed defenseman.
If the teams can work out a deal agreeable to both, it makes sense for both sides.
Pittsburgh Penguins
A contender in the East and another team looking to upgrade it's defence, Petry could be a solid second or third pairing defenseman and contribute on the penalty kill.
The two teams have already made one deal, the David Perron one, and could be in line for another.
[See Related, Pittsburgh Penguins Trade Target Profile: Jeff Petry]
Philadelphia Flyers
The Flyers are still looking to make a playoff push and with an injury plagued blue line they are looking for replacements.
Petry's name has already been linked to the Flyers on multiple reports so it appears there is at least interest in a deal there.
Los Angeles Kings
With the Slava Voynov situation what it is, the Kings find themselves thinner on defense than they'd like to be.
Drew Doughty is still a stud, and partner Jake Muzzin has been good, but to contend the Kings would likely want to add a right-shooting defenseman to fill Voynov's spot if possible.
Anaheim Ducks
Likely a pure rental situation, but adding another mobile defenseman for a playoff run is no doubt on GM Bob Murray's to do list.
The Ducks have a solid group on the backend, but they still need some help in their own zone and Petry could also be a valuable addition to their penalty kill.
The Ducks are serious contenders, and one thing those teams can never have enough of is depth on the blue line.
_________________________________________
Follow Carl on twitter @CarlTHW for more articles