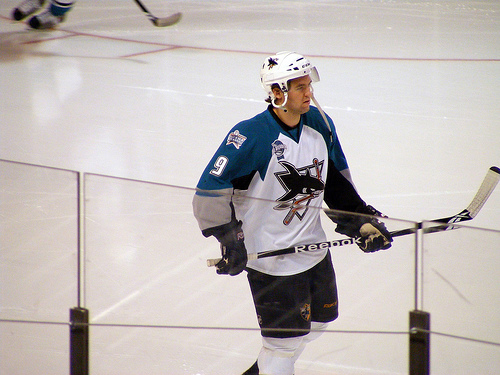 An Intriguing Change
The San Jose Sharks' AHL affiliate from Worcester, Massachusetts will be moving to San Jose for the 2015-2016 season. The team will play between 30 and 40 games in downtown San Jose on nights when the arena is vacant, according to Mark Purdy of the San Jose Mercury News. The Sharks are not alone: the Los Angeles Kings and the Anaheim Ducks will also be relocating their affiliate clubs, and the AHL is putting them in a five-team division that would include teams in four California cities.
To recap #AHL Pacific Division:
Worcester to San Jose
Norfolk to San Diego
Adirondack to Stockton
OKC to Bakersfield
Manchester to Ontario

— Nick Brunker (@nickbrunker) January 29, 2015
San Jose Sharks fans are not overly thrilled with this news, skeptical of the idea of a farm team playing in the same arena as their NHL parent club. There may indeed be some drawbacks to this development, but it is far better than having the AHL team continue to play in Massachusetts.
The Traveling Burden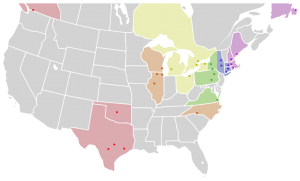 Strictly from an NHL team's standpoint, having your farm team located in New England when you play in California is a nightmare. A total of 2,671 miles separate San Jose and Worcester, accounting for the largest distance between any NHL club and their AHL affiliate before the move was announced (2,571 miles separate Los Angeles and Manchester, New Hampshire; 2,503 miles separate Anaheim and Norfolk, Virginia). To transport a player from Worcester to the Bay Area requires at least six hours' flight time across three time zones; players were arriving in San Jose exhausted from jet lag. But fatigued or otherwise, San Jose expected NHL caliber hockey from their call-ups right off the plane. It is little wonder they rarely got it.
At the 2012 All Star Game, Logan Couture described the commute between Worcester and San Jose as being a very difficult one, in no small part because of the time change. Couture said that he believed he had gone back and forth seven times, but expressed sympathy for a teammate that had done it 12 times. Here was one of the San Jose Sharks' best skaters saying that the trip is grueling; there's no telling how it might affect the performance of a player of lesser skill than Couture.
In Case of Emergency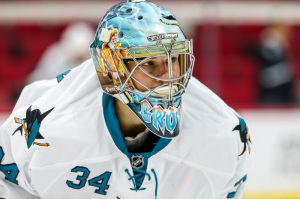 The other flaw to Worcester's location has to do with the time it takes to fly a player over. On November 26, 2014, the Sharks discovered that both of their backup goaltenders– Alex Stalock and Troy Grosenick– would be unavailable due to injury. They discovered this too late to call up a goalie from Massachusetts so in a panic to find a netminder who could backup Antti Niemi against the Calgary Flames that night, San Jose signed a local goaltender to a professional tryout agreement. If Niemi had gotten injured or played an atrocious game, a 31-year old man who hadn't played hockey in over a year would have been the guy to replace him.
If San Jose was like Toronto at the time, and had their farm team located in the same city as them, they could have easily called up another professional goaltender in their organization to supplement their Finnish starter. The Sharks didn't have that ability then, but they will next season. This will prevent the team and its fans from having another panic like the one that happened just before American Thanksgiving.
A Preview of What's to Come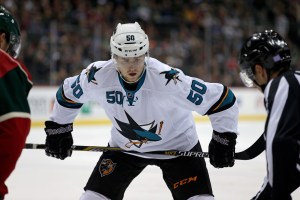 One appealing aspect of having a farm team play in the same area as its parent club is that fans have the opportunity to watch some of the team's up and coming prospects. Starting next season, fin-atics in the Bay Area will be able to watch players like Chris Tierney, Eriah Hayes, Taylor Doherty, and Troy Grosenick compete on a regular basis, a privilege that should boost ticket sales.
One could argue that the AHL affiliate should be playing in nearby San Francisco or Stockton, and not in the SAP Center, this move provides far more benefits to the Sharks' organization than leaving the team in Worcester ever could have. It is going to be very exciting to watch some of the team's young talent battle it out in the minors on their way to the NHL.
Drew Weber is a columnist for the San Jose Sharks at The Hockey Writers. He previously wrote articles and appeared on podcasts for Teal Town USA (formerly Pucknology) and contributed briefly to Fear the Fin. You can follow him on Twitter at @puck_over_glass.