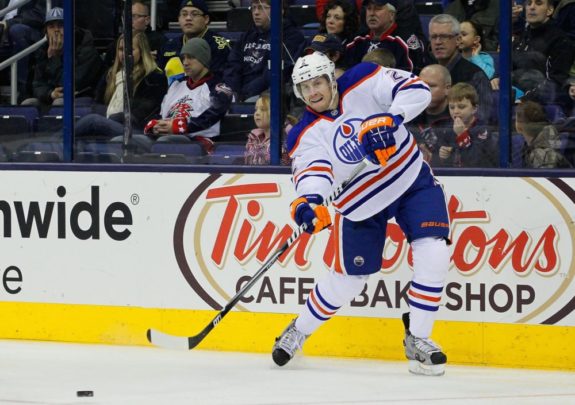 Those of you who have been reading my columns in this space for the past five years know that I have a pretty standard approach to the trade deadline.
Head over to this series from a few years ago if you want to understand the entire thought process, but here's the short version:
What is the salary cap situation?
How many roster (23 max) or reserve list (50 max) spots do the Penguins have left?
What weaknesses does the roster have in general?
Who are the possible playoff opponents? What weaknesses would the Penguins have against those teams?
Which teams are sellers at the deadline?
On those teams, which players are likely to be available? Soon-to-be free agents (rentals) are the obvious names to consider, but don't forget about other factors like budgets, roster depth, etc.
Would other buyers be interested in those players? If so, how many and how desperate?
Given the expected supply and demand, what's the likely price going to be to acquire?
Can the Penguins afford that and/or what specific assets would they have to give up?
I've covered a lot of these questions in recent radio hits and other articles on my site ColliganHockey.com.
At this point in the season, I consider the deadline sellers to be teams with less than a 20% chance of making the playoffs according to sportsclubstats.com.
In the East, those teams are Florida, Philadelphia, Ottawa, Columbus, Toronto, New Jersey, Carolina, and Buffalo.  In the west, likely sellers are Dallas, Colorado, Arizona, and Edmonton.
---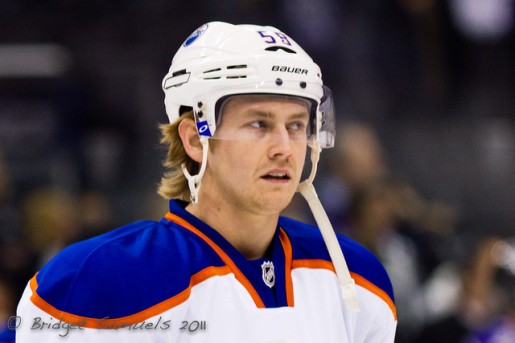 After keeping a close eye on these teams for the last few weeks and months, I've come to like what Jeff Petry could mean for the Penguins as they head down the stretch and into the playoffs.
Petry, 27, is a right-handed defenseman for the Edmonton Oilers. At 6-foot-3, he figures to attract a lot of attention over the next two weeks.
According to the Edmonton Journal, the Oilers won't try to extend Petry before he heads to unrestricted free agency this summer. The Oilers are safely in the 'seller' group, so GM Craig MacTavish will try to get what he can for Petry at the deadline before losing him for nothing.
Petry reminds me a lot of Matt Niskanen.  He doesn't do anything exceptional, but he does a lot of things really well.  Like Niskanen, Petry (#2) has a huge shot and isn't afraid to unleash it:
Although he's been asked to play against top competition in Edmonton, Petry will probably never be more than a really good #3 defenseman on a strong team. (That same trait didn't keep Niskanen from getting a seven-year deal worth over $40 million though.)
Petry doesn't have the mean streak and physicality of Niskanen, but his extra size means he can utilize his long reach and pokecheck to disrupt attacking forwards.
One concern I had with Petry when I saw him earlier this year (and in prior seasons) was his lack of confidence when it came to stepping up on opponents.
This is the first season Petry has been paired regularly with Andrew Ference. While Ference at age 35 isn't the defensemen he once was, he's still an upgrade over many of the Oilers' unproven players. I think the stability of Ference has allowed Petry to become a more decisive player. On Monday night against Winnipeg, Petry knocked Jets forward Matthew Perrault from the game with a clean, hard hit along the boards.
Of course, the lure of a potential $40 million Niskanen contract in the offseason is enough to put an extra jump in a players stride — especially if Petry goes to a Cup contender a plays a big role on the big stage.
Speaking of strides, this highlight is a perfect example of Petry's quick acceleration that would fit well in Penguins coach Mike Johnston's system that asks defensemen to be active offensively:
Don't expect Petry to be the next Kris Letang.
He has solid offensive abilities, can use his skating to avoid danger in the defensive zone and makes a really good first pass.
The biggest weaknesses in his game are his lack of playoff experience and being prone to getting beat wide from time to time.
Acquisition cost might also be a big factor for the Penguins to consider.
Right-handed defensemen are in high demand right now and Petry has been linked to his hometown Detroit Red Wings since at least last summer. If Wings GM Ken Holland thinks he can get Petry to re-sign in Detroit prior to July 1, he might be willing to offer more in a trade than a team acquiring Petry as a rental.
The Penguins don't have a significant need for a right-handed/right-side defenseman at the moment either.
Paul Martin and Kris Letang are a solidified top pair.  Christian Ehrhoff definitely looks more comfortable on the right side, which means either Ehrhoff or Petry would have to move to their off side to accommodate a deal.
Any deal the Penguins make will be challenging with the salary cap.  Petry carries a $3.075 cap hit and Pittsburgh would have to clear about $2 million of dollar-for-dollar cap space to make it work.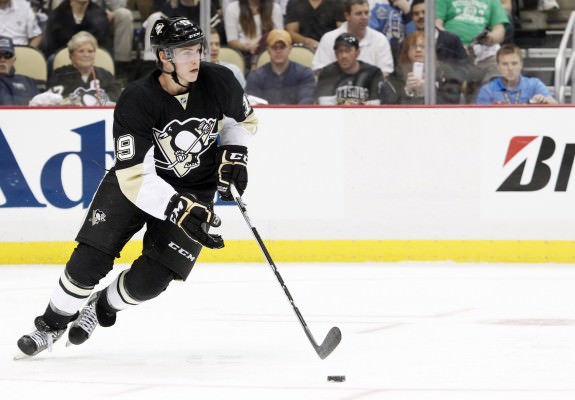 One example that would get them close would be to trade Beau Bennett ($900k) and demote Derrick Pouliot ($925k) to the minors.  I'm not sure Bennett is a player the Oilers would be interested in, but it's hard to believe Penguins GM Jim Rutherford will give up the second round pick asking price for a player like Petry either.
Pittsburgh already lost their 2015 first round pick in the David Perron deal and traded away their third round pick last deadline for Marcel Goc.  Going all-in on a roster that's simply above average at this point would be incredibly short-sighted.
There's no telling how the supply, demand, and desperation of fellow General Managers will impact the trade price for players like Petry.  Carolina's Andrej Sekera is in high demand at the moment and his lack of physicality wouldn't help a soft Penguins defensive unit.
Petry isn't a bruiser, but he'd be a great second-pair defenseman with the ability to step up into a bigger role in an emergency.  He can also contribute on the powerplay and penalty kill, which would potentially allow Letang to play more at even strength and less on the penalty kill.
Would I sacrifice a second round pick (or more) to make the deal happen?  No.
But if the price was reasonable, Petry could be the guy to give the Penguins the boost they need.