There was bad news for the Blue Jackets on Saturday, as captain, leading scorer, and first-line centre Boone Jenner was placed on the injured reserve (IR), retroactive to March 11, with a lower back injury. He leaves a sizable hole in the Blue Jackets' roster.
Heading into the season, there was a gap in the middle of the Jackets' top unit, with a lot of options to fill that spot. The front runners heading into the season were Boone Jenner and Alexandre Texier, both of whom are now out of the lineup for an indeterminate amount of time, although Jenner is listed as week-to-week.
Jenner Having Great Season
Jenner grabbed hold of the first-line centre position early on in the season. He found his name on the scoresheet in 11 out of his first 16 games this year, only needing 26 games to eclipse his point total from 41 games last year.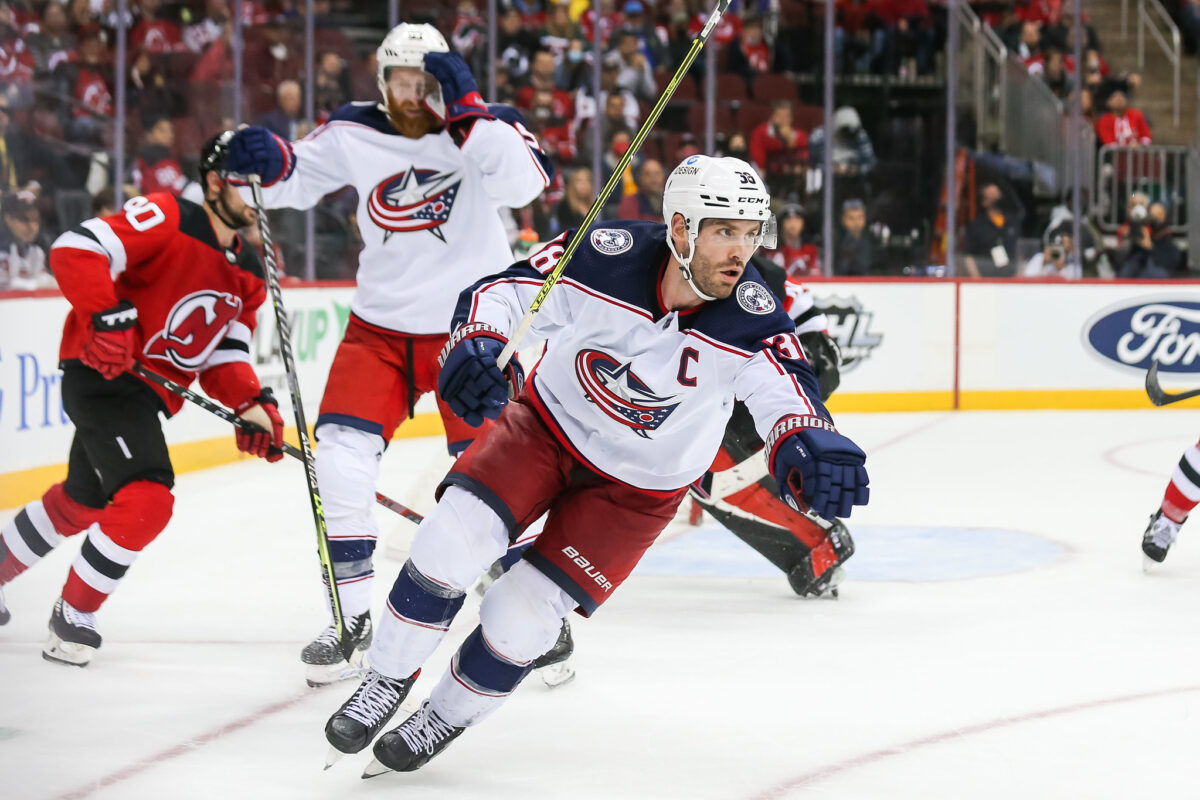 He has made himself indispensable to Columbus in his first season as captain. He's led Jackets forwards in ice time per game at 20:27 minutes a night, and he has played the most time on the power play. To make a long story short, he's been making GM Jarmo Kekalainen look like a genius for extending his contract at his same cap-hit of $3.75 million dollars for four years after this one.
With how indispensable he has become, no one is happy to see him come out of the lineup. However, his departure has opened the door for some players to benefit, showing what they're really made of.
Which Blue Jackets Will Be Counted On?
There is a plethora of opportunity for those lower in the lineup to show what they're made of in this next stretch.
From an opportunity perspective, the obvious benefactor is Trey Fix-Wolansky, who isn't a centreman, but was called up in the same announcement as Jenner going on IR. He benefits as someone will likely have to slide over from a winger slot to fill Jenner's slot at centre, creating a spot for Fix-Wolansky. We had an idea he would be back, but didn't know if it would be this soon. He's cooled a little after a red hot start to the season, but played well in stretches since his demotion to the AHL in late February. He's a candidate to be a good depth piece for the Jackets once all the dust settles in this transitional period of team history.
Related: Blue Jackets Fans Haven't Seen the Last of Trey Fix-Wolansky
Sean Kuraly now becomes the team's main go-to guy for defensive situations. He already leads the team in shorthanded ice time and defensive zone faceoffs, so as defensive specialist may already be his current job description. He came in billed as a Boone Jenner type and will likely get a shot to fill some of Jenner's shoes in his absence.
Maybe the player with the most opportunity in this is Jack Roslovic. Roslovic has had a whirlwind season. He started with some expectations after a strong showing last season, but ultimately didn't meet them. He's gone through long scoring droughts throughout the year including three stints of over five games without a point. His time on ice per game ranks 22nd on the team this year at 12:24 per game. However the last couple of weeks, he's been on the upswing, seemingly gaining a little more confidence from the coaching staff, and playing himself out of trade rumors. If anyone were to step up big in an offensive capacity, Roslovic would be a great candidate.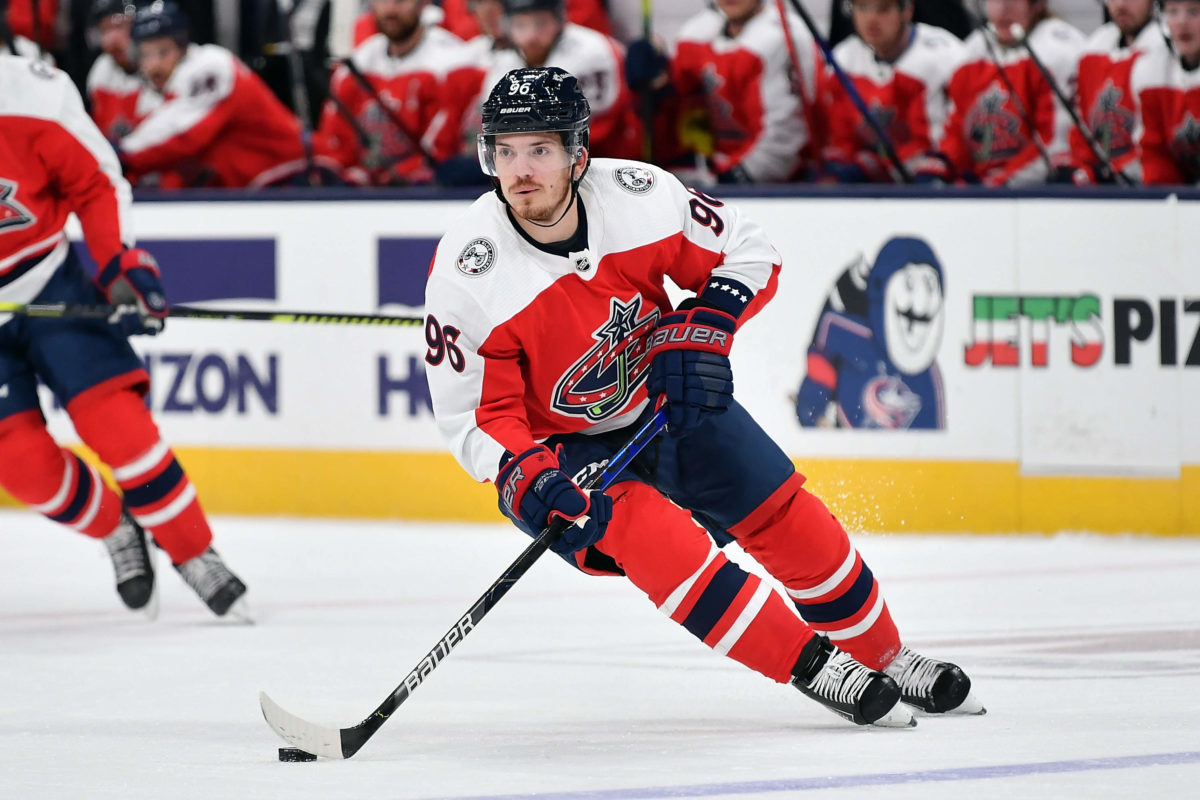 Cole Sillinger, the only player in the NHL from the 2021 NHL Entry Draft, could also benefit from some increased exposure. The rookie has slipped from spending time centreing Patrik Laine and Jakub Voracek to playing a mainly bottom-six role with anywhere from six to twelve minutes per night the last couple of weeks. It's not incredibly alarming for the youngest player in the NHL to play with some inconsistency. Getting reps in during the grueling 82-game season is what's most important now, but an increased opportunity in the stint when Jenner is out could be valuable in his continued development.
Max Domi might not be able to make much of a difference with four games left until the trade deadline. With his head presumably on the chopping block, he doesn't have much time to grab a hold of anything. Although if he excelled in an opportunity to shine, he could increase his trade value or even make a skeptical team more willing to pull the trigger on a deal for him. Although Domi has played mostly on the wing this year, it would be interesting to see him slot into that top-line centre role, since his most productive season came as a centre.
Blue Jackets' brass will also benefit in the long-term, getting a chance to increase their sample sizes for younger players, seeing what the depth of their roster is capable of when given an impact role.
It's a Key Time in the Season
This stretch of the season will be key for the Jackets as they determine how the rest of the season will play out. A playoff spot is still attainable if nothing else. The performances from players in the absence of Jenner, Texier, Adam Boqvist, and others will set the tone for the last quarter of the season.
For those looking towards the future, you'd hope that the young and unexperienced pieces get a chance to show what they're made of. For those still hoping for a playoff run this season, you'd hope that the existing core steps up and can help push this team into a wild-card spot before it becomes completely out of reach.