Many fans have outlined that this is the year for the Winnipeg Jets to go all-in, and with the 2023 Trade Deadline looming, they should be looking to acquire a top-six winger to improve their Stanley Cup chances. With a record of 32-19-1 at the All-Star Break, Money Puck is giving them a 10 percent chance to win the Stanley Cup as currently constructed. But that number would climb after adding a top-flight winger.
One of those targets could be Alex DeBrincat from the Ottawa Senators. It has been rumoured that the Senators are looking to sell, and flipping DeBrincat just halfway through his first season with the club is on the table. If he makes it clear that he is unwilling to re-sign, teams may be able to swing a deal for him at the deadline.
Alex DeBrincat Would Bring a Finishing Touch to Top Six
DeBrincat is one of the most gifted snipers in the NHL. He's got 41 points and 17 goals through 50 games in 2022-23, and is just one year removed from career highs of 41 goals and 78 points in 2021-22.
Related: Jets: 3 Under-the-Radar Trade Deadline Targets
---
Latest News & Highlights
---
The value that he possesses on the power play is the best argument as to why the Jets should pursue him. He has seven goals and 21 points on the power play this season and is a huge reason why the Senators have a top-five unit in the NHL.
DeBrincat's underlying numbers are a rollercoaster to dive into, as Natural Stat Trick shows that he is above 50 percent in expected goals, Corsi, and high-danger chance percentages. There is one troubling stat, and that is his shooting percentage (S%). He is currently in a shooting slump, with a 7.4 S% at even strength. That number has been above 10 percent more than three times in his career, and his total goal numbers are suffering as a result.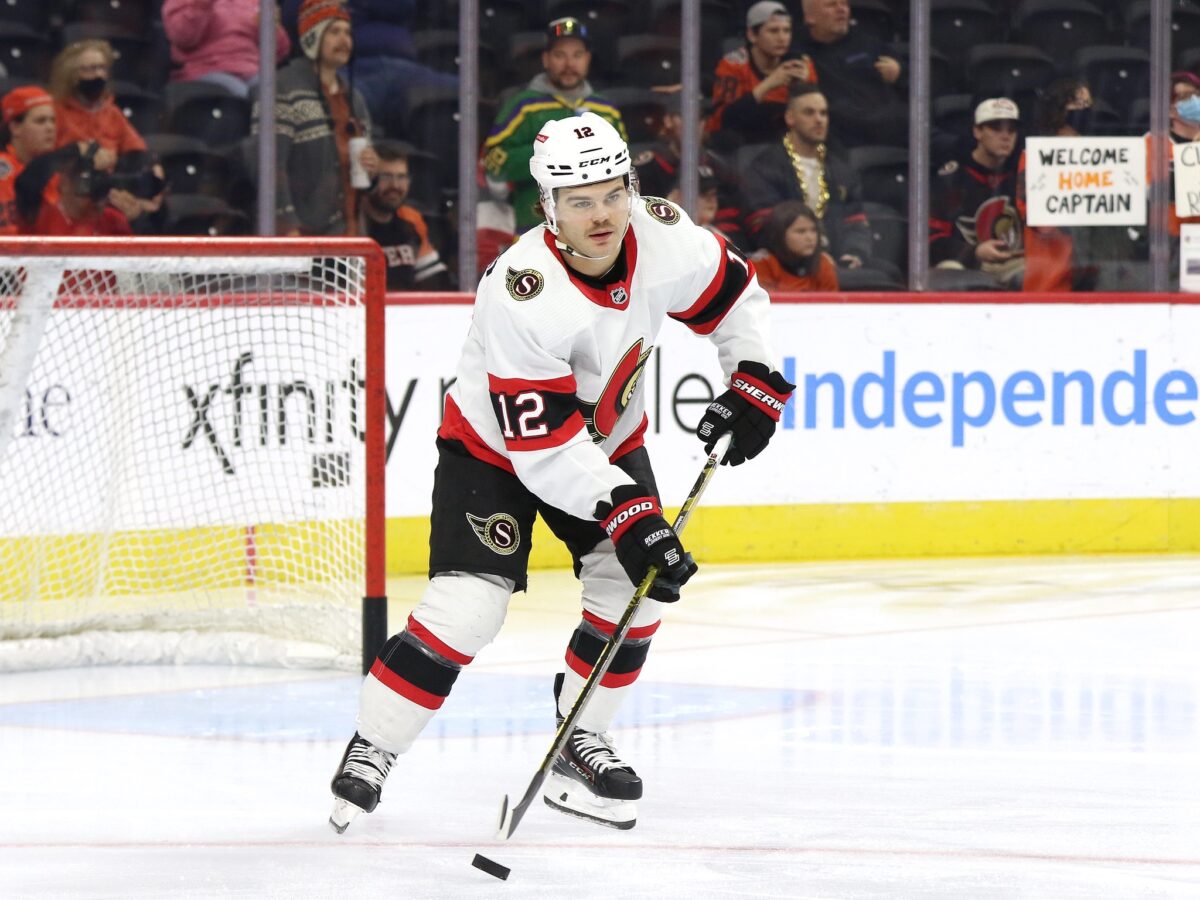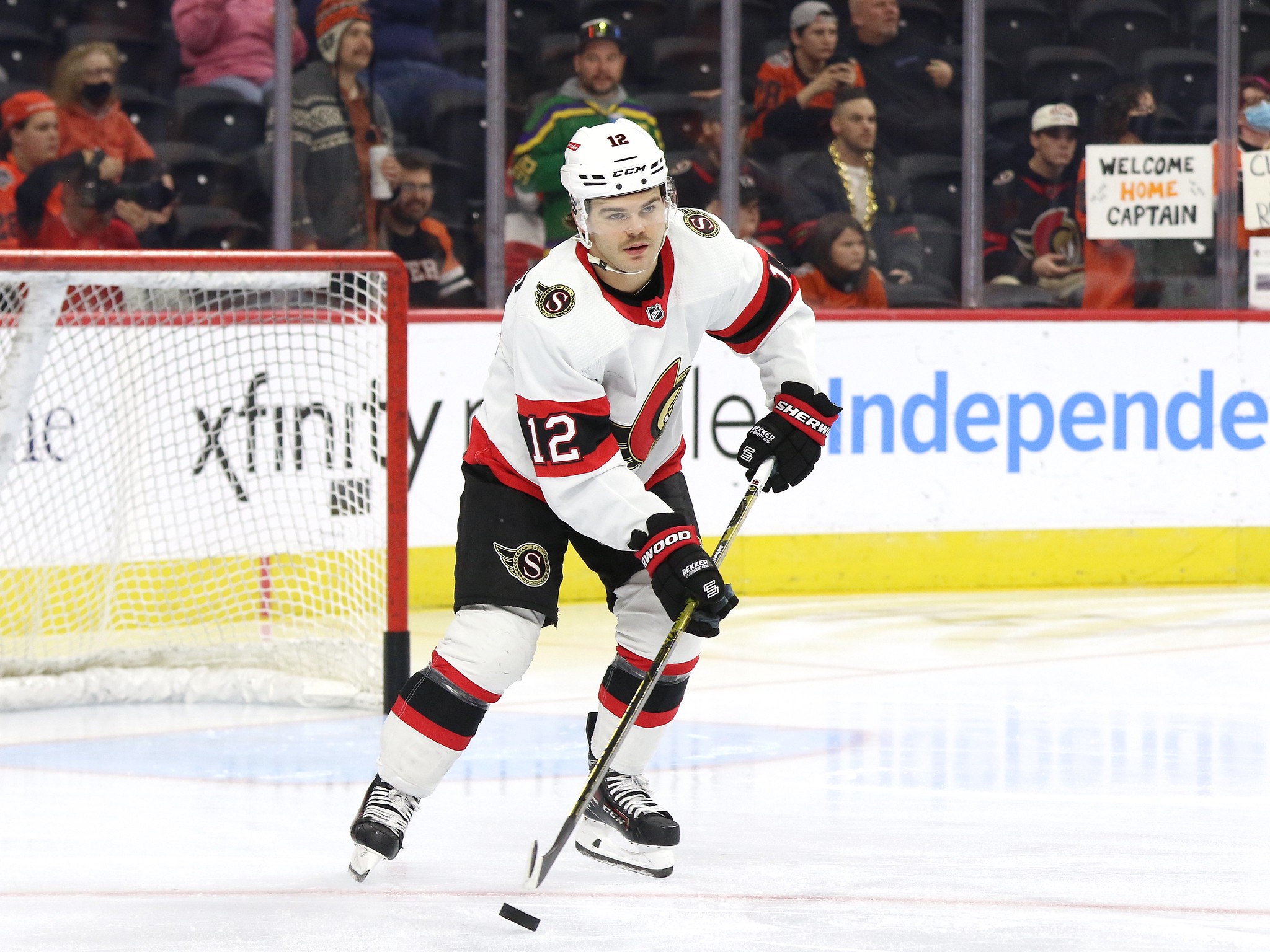 Despite his career-low S%, he is generating the best offence of his career. At even strength, he is generating a career-high 2.96 expected goals per 60 minutes. The Jets would have to pay a steep price for his services, but trading for him right now may be the lowest price you can get him for throughout his career, given the low point totals.
His Jfresh wins above replacement (WAR) card shows that he is an elite finisher that generates a lot of offence, provides value on the power play, and has an outstanding penalty differential. His play style could work well with a pure playmaker like Nikolaj Ehlers or Cole Perfetti, two players that are situated within the Jets' top six.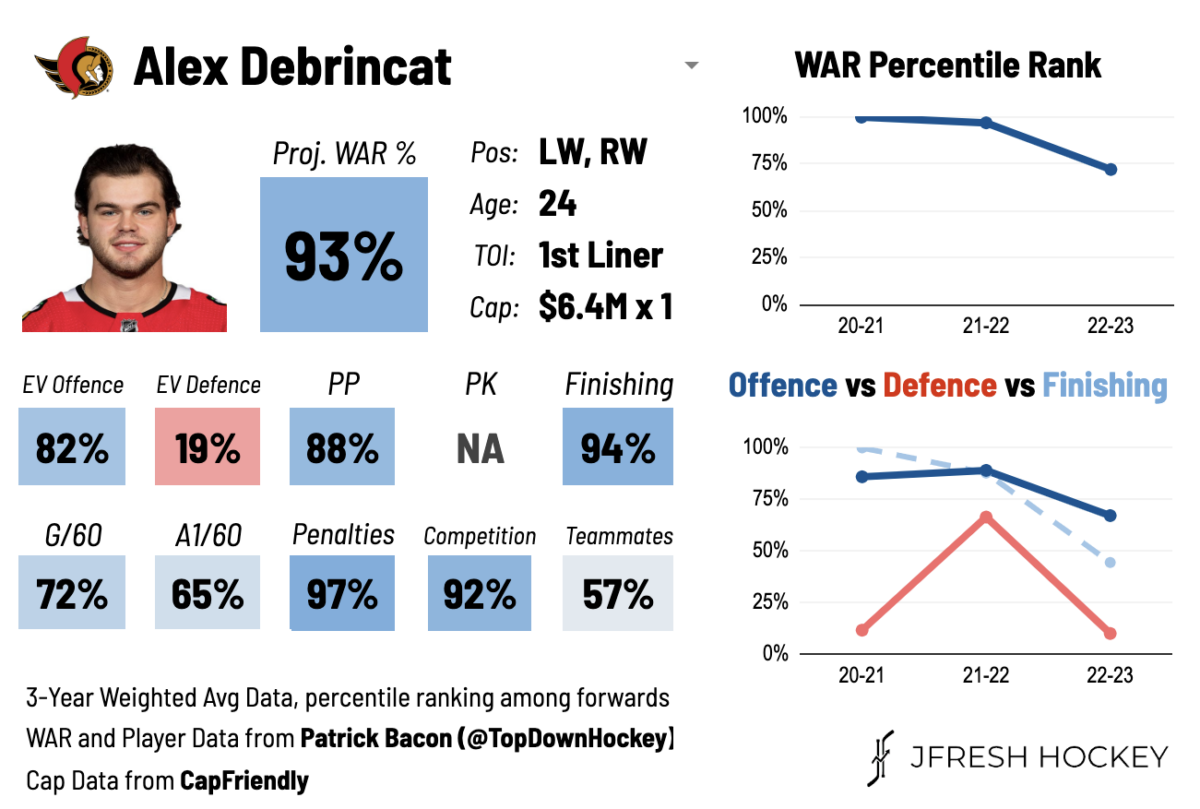 He has one-year remaining on his contract at $6.4 million, and he will be a restricted free agent (RFA) when it expires. Acquiring him means at least two more years of team control before he hits the open market. Given he is only 24 years old, DeBrincat is one of the youngest players potentially on the market.
Jets Have the Assets to Get A Deal Done
As recently as last offseason, DeBrincat was traded for a first- and second-round pick in 2022, and a fourth-round pick in 2024. Not only could the Jets match a similar deal, but without an extension in place, his price may be even lower given he is being acquired as a rental for the rest of this season.
It has also been rumoured that the Senators would like a defenceman with term left on their contract, and the Jets have plenty of players that would fit that bill. Not only do they have that, but they also possess a plethora of defensive prospects that the Senators could be interested in. Declan Chisholm and Ville Heinola are two young defenders that may snag the interest of their general manager.
The potential of a deal between these teams hinges on whether or not DeBrincat wants to be a Senator for the long term, and if not, you can add him to the top of every trade board for the upcoming deadline. The Jets are just one of many teams that would be interested in the 24-year-old, but they have enough high-level prospects to sway the minds of the Senators' management group.
---
---