It's just over halfway through the NHL season and that means it's time for the All-Star Game that is being held in Sunrise, Florida, later today, Feb. 4. While there are certain players that are expected to make the cut every season, like Sidney Crosby, Alex Ovechkin, Johnny Gaudreau, Nathan McKinnon, Connor McDavid, Leon Draisaitl, and Erik Karlsson, there are also a number of new faces that will be joining the ranks and will soon be household names.
The Wild's Kirill Kaprizov is one of those soon-to-be household names and he'll be making his second appearance at the All-Star Game this season, but before that he took part in the NHL All-Star Skills Competition. While he showed off his skills on the big stage, we'll take a look at each skill and decide which Wild player would be the best fit for each challenge.
NHL Skills Competition
Before these players could face each other in the All-Star Game, there was the All-Star Skills Competition that took place the last night, Feb. 3. The normal events such as the Geico NHL Hardest Shot, Honda NHL Accuracy Shooting, Great Clips NHL Breakaway Challenge, and the Upper Deck NHL Fastest Skater remained, but they also added three new skills to the list. The first new skill was the Discover NHL Tendy Tandem, which paired two goaltenders up with one taking shots at a target while the other goaltender faced one to three players on a breakaway based on if his partner made the shot or not.
The second skill added was the Enterprise NHL Splash Shot, which was held on the beach with two teams of four players who each had to hit a series of targets before they had a chance to dunk their opponents. Finally, the third new skill was the Chipotle NHL Pitch 'n Puck, which took place on a par-4 golf hole where players tried to hit the hole with both hockey and golf shots and tried to do it in the fewest number of attempts.
NHL Hardest Shot: Matt Dumba
Matt Dumba has had his fair share of struggles lately, but when it comes down to the hardest shot on the team it goes to him. He doesn't get to show how hard he can shoot very often with just 58 shots on goal this season. Over half of those were wrist and snapshots that don't require much power while the other 14 were slap shots that would've shown how hard he can really shoot.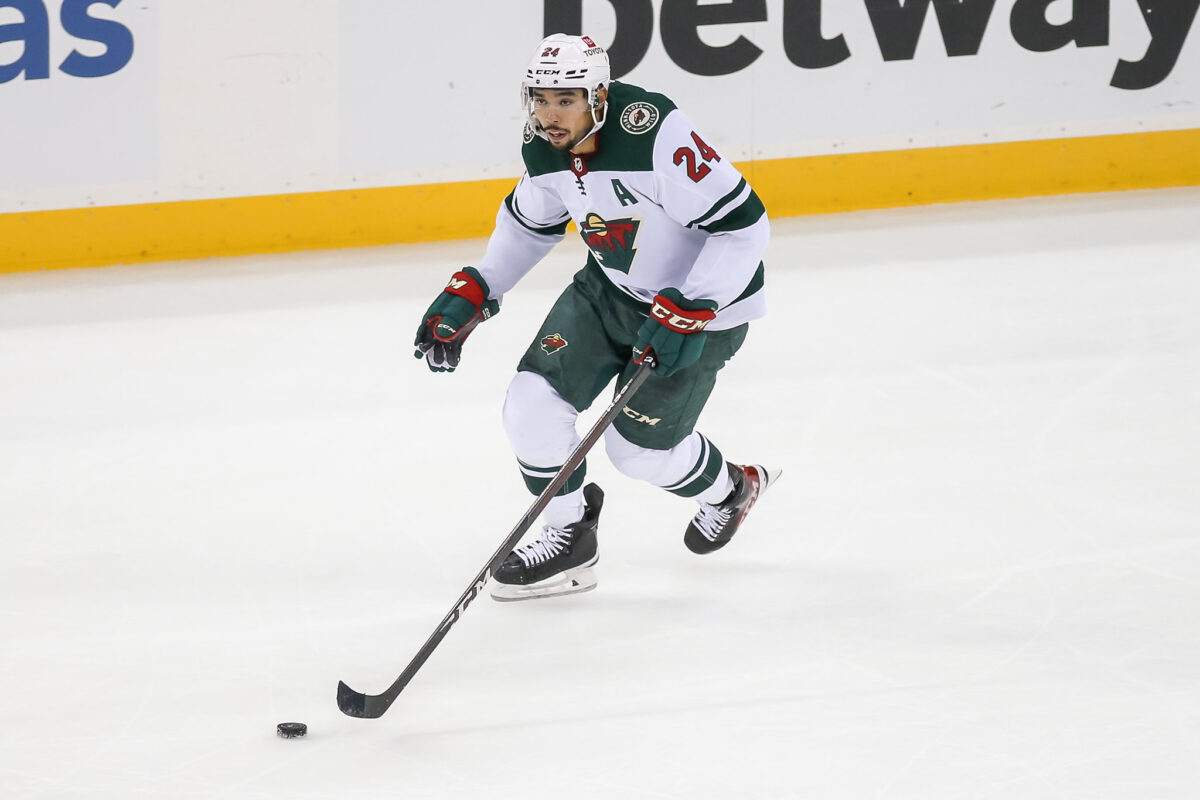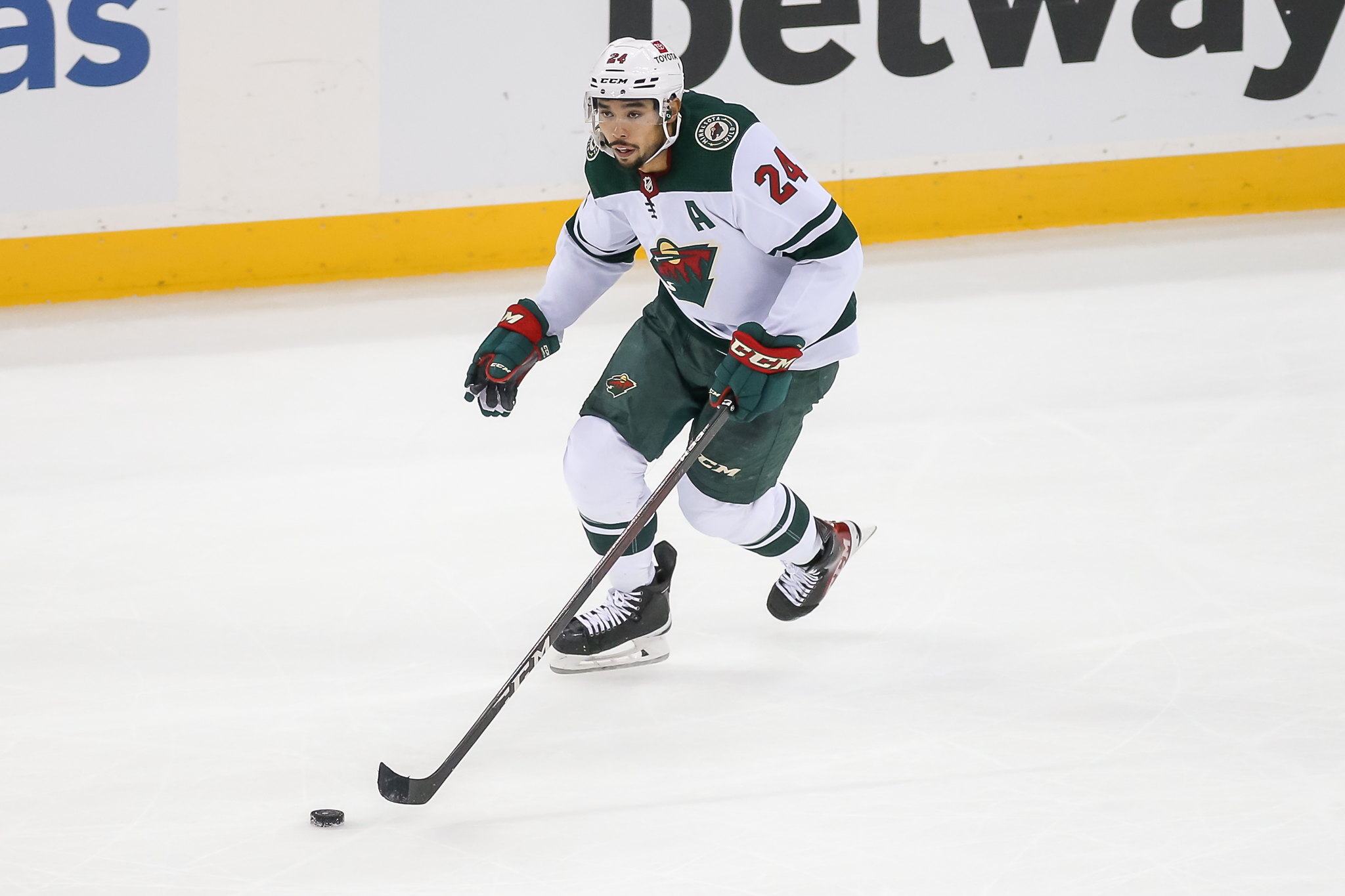 Dumba's actual miles per hour is unknown at this time, but it's easy to see the strength and power behind his shot when he lines up to take those slap shots from the point. He used to show off his skills more on the power play but after being removed from the top unit he hasn't had the chance this season. If the Wild had an All-Star Skills Competition of their own, Dumba would easily be the top pick for Hardest Shot.
NHL Breakaway Challenge: Mats Zuccarello
Normally this spot would go to Kaprizov but since he participated in the big show, it goes to his linemate Mats Zuccarello. Zuccarello recently created a breakaway opportunity for himself when he went coast to coast in overtime against the Philadelphia Flyers and scored the game-winner on Jan. 26. Despite being 35 years old, since he's been paired with Kaprizov, he plays like he's 25 again and the Wild have utilized his energy.
Related: Wild's Zuccarello, Boldy & Fleury Pull Out Win Over Flyers
---
Latest News & Highlights
---
Zuccarello would be the best fit for the breakaway challenge because he's experienced in breakaways and composed under pressure. While the Skills Competition gives players the chance to show off their talents without the pressure of a game, it also gives them the chance to have some fun. Zuccarello is the type of player who likes to add some flair to his game and that's why he'd be perfect for the breakaway challenge.
NHL's Fastest Skaters: Matt Boldy
Kaprizov was supposed to show his speed in the real thing on Friday but traded his spot with former teammate Kevin Fiala, however, without Kaprizov included the fastest skater goes to Matt Boldy. He's always moving his feet and has shown his outright speed on many occasions especially when he's circling around the front of the opposition's net.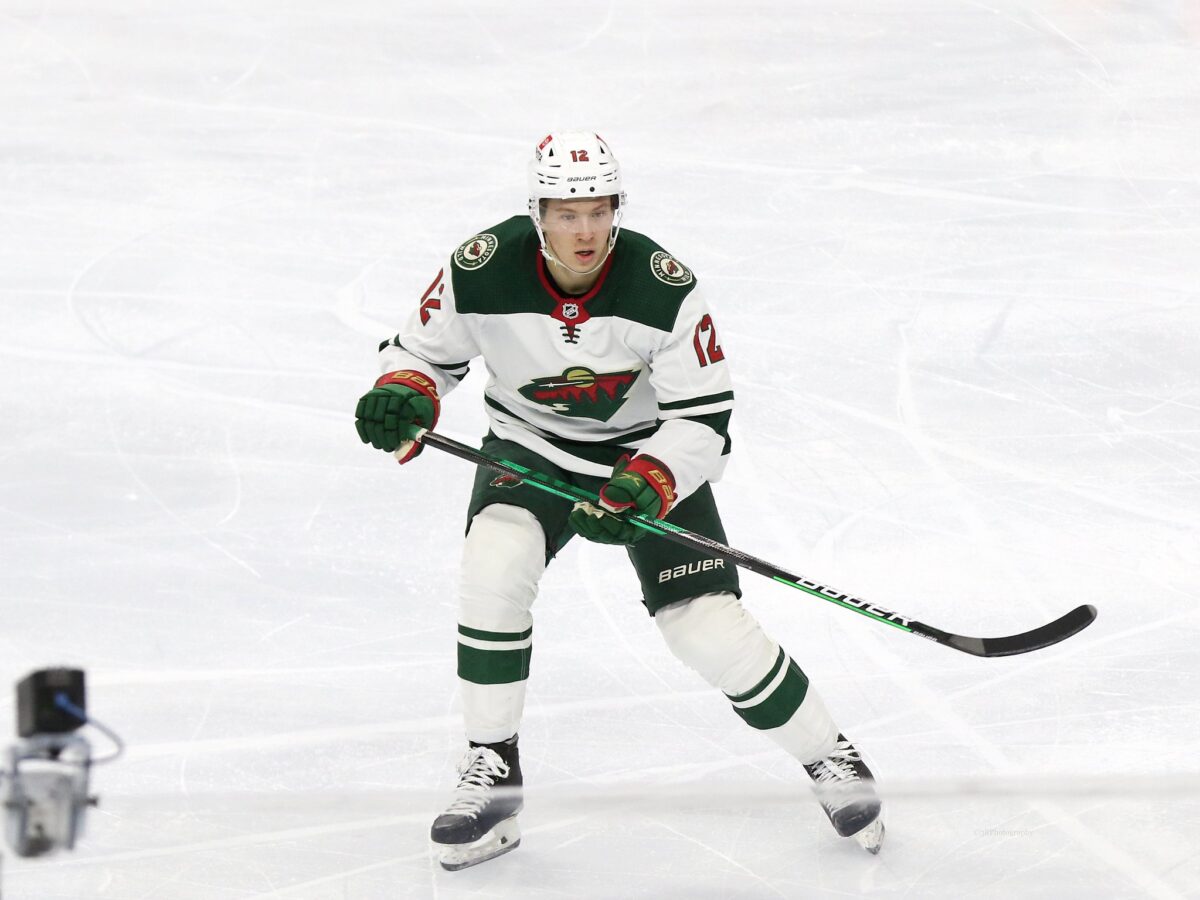 Boldy's shown even more speed and agility when he breaks out of his defensive zone, and those bursts have led to goals. Apart from scoring goals, it would be really fun to see both him and Kaprizov go head-to-head in the fastest skater and see how close they would be.
NHL's Accuracy Shooting: Jared Spurgeon
It may be odd to choose a defenseman for the most accurate shooter but Jared Spurgeon's shot is pretty good. He's scored nine goals this season, and since most of his shots come from the point, he has to know where he's aiming. He has a lot smaller window than his forward counterparts since he's shooting from the blue line, and that makes some of his goals more memorable.
Even his goals that have been closer to the net have come at odd angles that show just how accurate he is. Spurgeon is one of, if not the best defenseman the Wild currently have on their roster and his shooting is part of what makes him so deadly, making him a perfect candidate for the accuracy shooting challenge
NHL Splash Shot: Dewar & Duhaime
This event required two players paired up to take shots and try to dunk their opponents and this pair may be a bit unexpected with all the other great players on this team. Connor Dewar and Brandon Duhaime have bounced around the lineup a bit, especially with Duhaime's injury issues, but they've proven to work well together.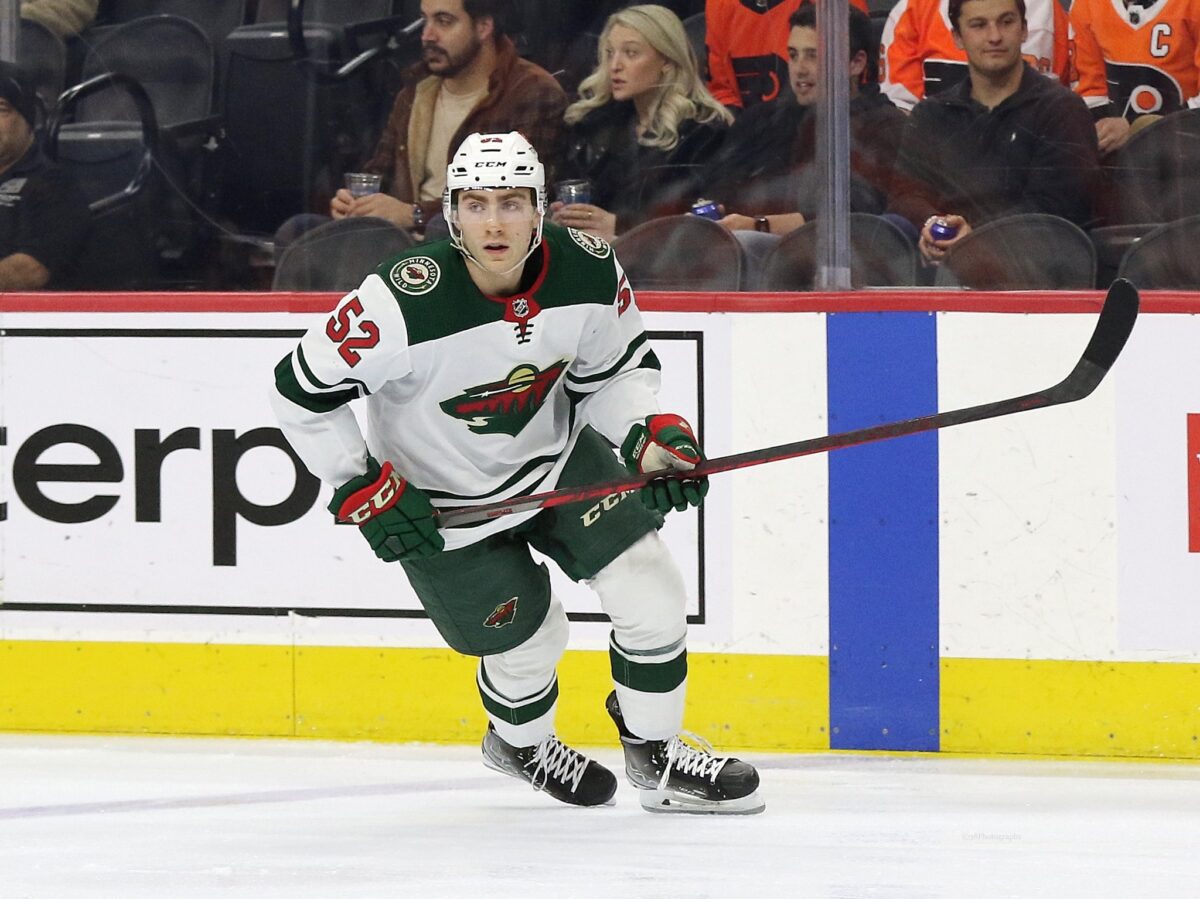 These two aren't like Kaprizov and Zuccarello who can make passes behind their backs and still make it work but "Dewey 1" and "Dewey 2" have their own form of magic that elevates both of their games. They have a different sort of chemistry that isn't necessarily scoring goals, but these two would encourage each other and egg each other on to hit the targets in order to dunk their opponents.
NHL Pitch 'n Puck: Dean Evason
While the official NHL rules for the All-Star Skills Competition say players participate, for the Wild it should be their coach. Whenever there's talk about golf, Dean Evason's name comes up and since this challenge involves golf, he'd be the perfect fit. Watching him coach the Wild, it's clear he's an extremely competitive person and therefore would push to win even if it's just for fun.
Evason had an NHL playing career of his own and obviously has played golf, so he'd have both skill sets for this competition. While it'll probably never happen, it would be very interesting to see coaches participate in Skills Events alongside their players in future competitions.
NHL Tendy Tandem: Marc-André Fleury & Filip Gustavsson
Obviously, the goalie tandem has to be the pairing of Marc-André Fleury and Filip Gustavsson and with their recent play, they definitely deserve to be mentioned in the All-Star conversation — maybe not NHL-worthy but for sure amongst their team. Even if they had other goaltenders to pick from Fleury and Gustavsson have become a great pair and if they can keep up their winning, they'll soon be one of the best tandems in the NHL before this season ends.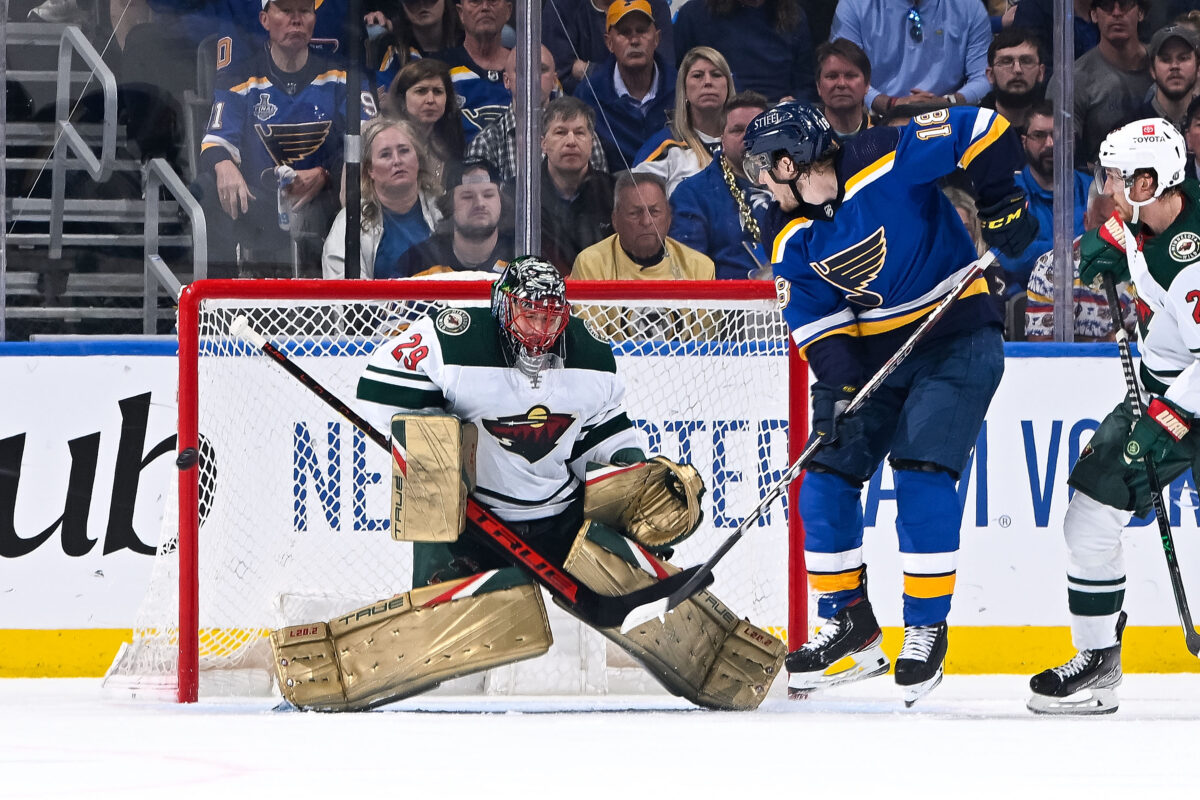 Also, Fleury is made for this Skill Challenge since it involves goaltender shooting, something he has been fond of doing over his career. While he would have to be the one doing the shooting, Gustavsson would be the one making the saves. This kind of challenge was very fun to watch at the All-Star Skills Competition and if the Wild ever hold their own competition they should include this skill.
Wild's Skillful Roster
There are plenty of names on the Wild besides Kaprizov that could be included in these Skills Competitions and it would be great to see this type of team event happen in the future. However, since it isn't an option yet, fans had to be content watching Kaprizov with all the other NHL stars Friday night, but if they missed out they'll have another chance this evening to watch the All-Star Game.
Kaprizov did a great impersonation of Ovechkin last season but unfortunately, he wasn't able to do anything quite as fun this time around. He participated in the Tendy Tandem and that was all fans really saw of him, however, most of the entertainment came when Ovechkin took part in the festivities with his young son after being forced to miss last season due to a positive COVID test. Wild fans weren't able to see much of Kaprizov but they won't be disappointed when both Kaprizov and Ovechkin take the ice again in the All-Star Game.
---
---