John Forslund's name might be one you recognize, and it might not. The longtime voice of the Hartford Whalers and Carolina Hurricanes is well known in certain circles, but outside of Connecticut, North Carolina and a couple other truly dedicated hockey markets, folks might not realize what a steal the Seattle Kraken just made with his hiring as their television broadcast voice. While it isn't the coaching hire everyone is dying to hear about, fans now know the voices that will be making all the epic calls at key moments in the National Hockey League's newest franchise's journey.
The newest member of the Seattle franchise is very familiar with Kraken general manager Ron Francis. They just missed one another in Hartford, when Francis was in his playing days with the Whalers, due to the Whalers trading Seattle's first general manager only a few months before they hired Forslund. But years later, when Francis returned to the franchise in Raleigh, North Carolina, they worked together for an extended period of time as the team climbed out of mediocrity and formed into the talented club it is today.
Forslund's Dream Was Always Broadcasting
From a very young age, Forslund wanted to be in the television broadcast industry, and he put in his time, working for years as a junior and minor league broadcaster before finally getting his big break in Hartford in 1991. Three decades at the helm meant he was ready for something new, and Seattle is lucky to have snagged such a consummate professional. His tendency to utter iconic one-liners right off the cuff means the Kraken should benefit from a viral soundbite or two, even if the team should fall flat in its inaugural season.
Perhaps his famous line is "That's hockey baby!" but it's far from his only memorable one. The one that means the most to the announcer himself is, "Hey, hey, what do you say?" When asked recently in an AMA with fellow booth member Everett Fitzhugh why this phrase means so much to him, he explained that it was something his father used to say before he passed away. The phrase is Forslund's way of honouring his father's memory and bringing a little piece of him back to life during a hockey broadcast.
Familiarity With Expansion
Forslund followed the Whalers to North Carolina and was the one to call their eventual Stanley Cup victory over the Edmonton Oilers in 2006. But between the day the team moved and the pinnacle of success, there was a fanbase to build. Nowadays, Carolina is a competitive team with smart social media and engaged fans, but North Carolina isn't a hockey market by default. It had to be converted into one. The fanbase known as the "Caniacs" lives in a land of beaches and peaches, and very few of them played or even watched hockey as children.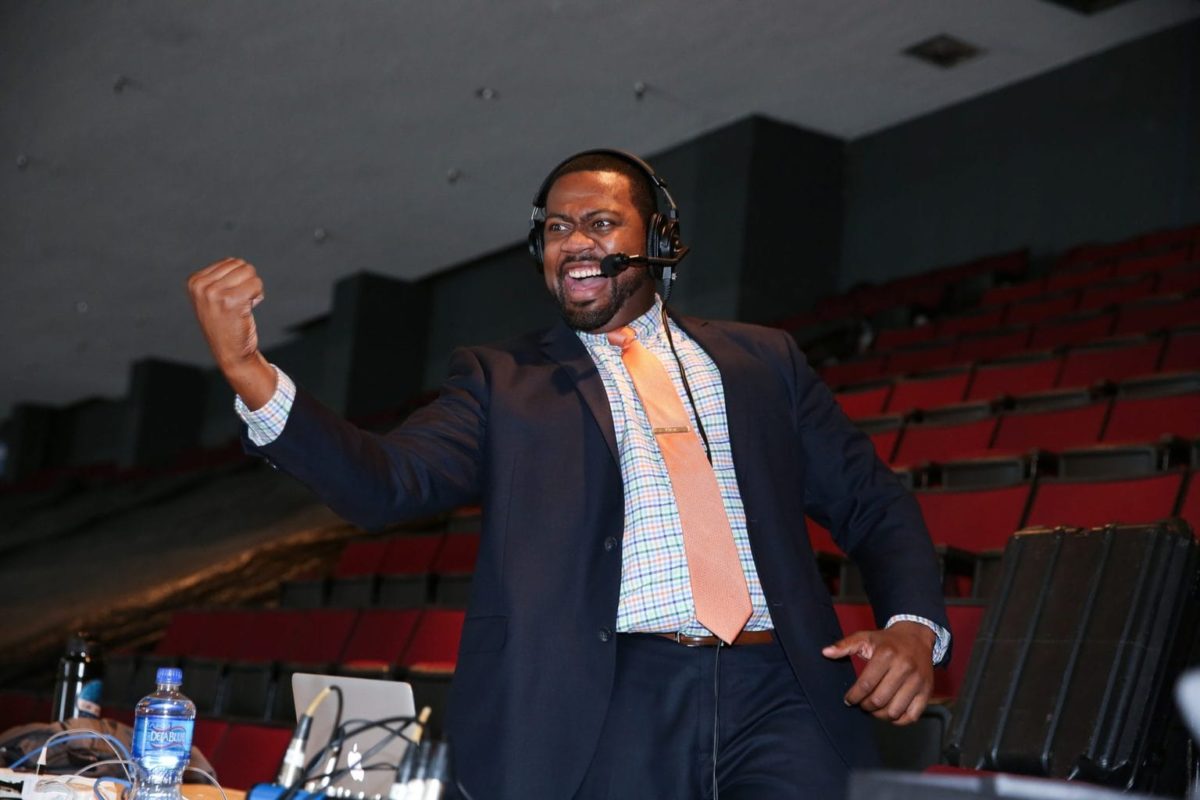 Forslund played a big role in that conversion; his wordplay and tempo were an invitation to listen and see something new. He promises to bring all of his signature phrases with him and expects new ones will invent themselves during the excitement of live-action. Something nautical themed perhaps? Only time will tell. Paired with Fitzhugh, the Seattle Kraken have put together a solid team with a depth and breadth of experience who are ready to get the people of the Pacific Northwest excited about their hockey team. The countdown is on, though the Expansion Draft still seems far away, but each day brings us closer to puck drop, and each hiring announcement brings the franchise closer to completion.
---
---