No one expected the Seattle Kraken to be competitive when they launched before the 2021-22 season, and likely no one expected them to be this good in their second season. Now fans are expecting them to make the playoffs, and they must start their push now.
Kraken Past to Present
At the All-Star break in 2022, the Kraken had the third-worst record in the NHL at 15-27-4 through 46 games. Only the Montreal Canadiens and Arizona Coyotes were worse. The Kraken scored 121 goals (10th fewest in the league) and allowed 159 (tied with the Columbus Blue Jackets for 6th most in the league), and they were 12 points behind the Vancouver Canucks for last in the Pacific Division.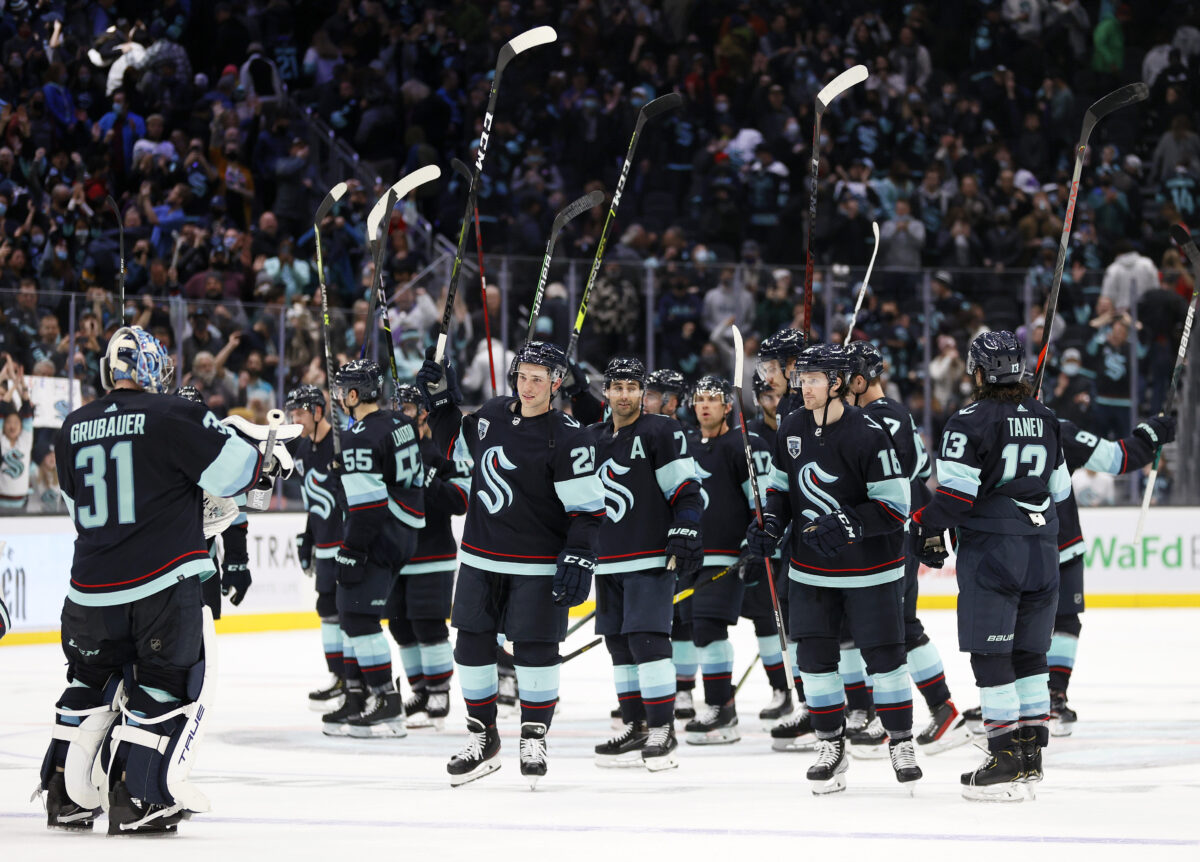 Through 49 games before the 2023 All-Star break, Seattle sits atop the Pacific, tied with the Los Angeles Kings with 63 points, with a 29-15-5 record. They have scored 177 goals (tied with the Florida Panthers for fourth in the league) and have given up 149 (good for 14th fewest, tied with the Calgary Flames). More impressively, their goals per game (GPG) ranks fifth at 3.61, and they lead the league with a 12% shooting percentage. To put these into perspective, the Kraken finished 29th in the NHL in GPG last season at 2.60, and their shooting % was 8.9.
The roster also has 14 players with at least 20 points and 18 in double digits this season. By the end of last season, they had 14 players with at least 20 points and 19 with at least 10. With 33 games left in the regular season, players like Eeli Tolvanen, Jamie Oleksiak, Will Borgen, and Morgan Geekie could all reach the 20-point plateau.
Kraken's Big Four
Consistency is hard to maintain, especially for an entire 82-game season. Here are some key players who must continue to fall into place for the Kraken to reach the playoffs.
Matthew Beniers
The rookie of the year candidate is having a great season, but right now, his health is an issue. The 20-year-old had to miss the All-Star Game in Sunrise, Florida, due to an injury suffered from an unnecessary hit by Canucks defenseman Tyler Myers on Jan. 25. Through 47 games this season, Matthew Beniers has 36 points, seven of them coming on the power play.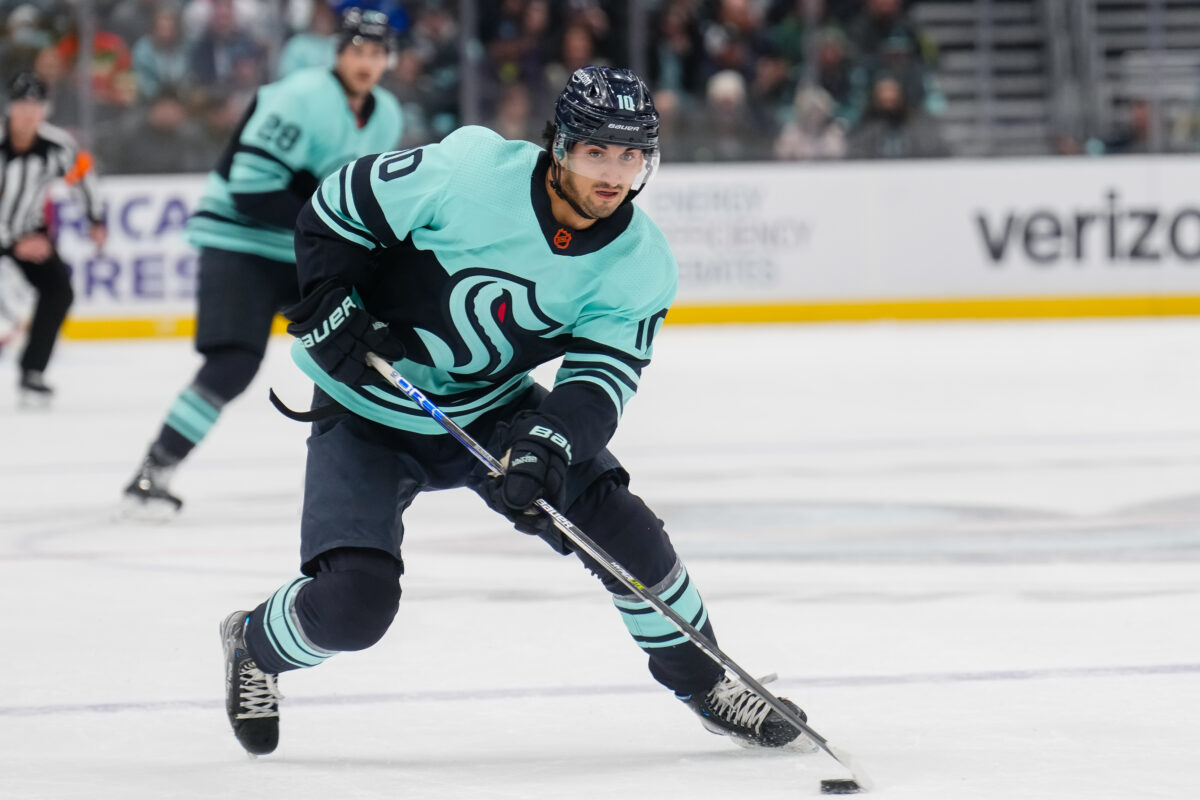 Playing alongside Andrei Burakovsky and Jordan Eberle, the trio have combined for 113 points, and for their proven chemistry to continue, Beniers has to be healthy. The Kraken recently traded with the San Jose Sharks for 6-foot-6, 220-pound defenseman Jaycob Megna for some added protection.
Andre Burakovsky
From 2014-2022, the 27-year-old Austrian had great success. He won two Stanley Cups with the Colorado Avalanche (2022) and Washington Capitals (2018). Over those eight seasons, he scored 123 goals and added 172 assists for 295 points. Then dipping into free agency, he signed a five-year, $27.5 million contract last summer with the Kraken, a nice raise from the two-year deal he was previously on with the Avalanche at $4.9 million.
Related: Kraken Should Avoid Trading for John Klingberg
---
Latest News & Highlights
---
Burakovsky has been known for his consistency. His 39 points in 48 games this season have him on pace for 66 points, which would be the highest of his career. His talent and leadership have made general manager Ron Francis look smart for investing in Burakovsky.
Vince Dunn
As a team, the Kraken accumulated 475 individual points this season, with 117 points coming from their blue line, which is 25%. With that much production from their defensemen, something is working. Vince Dunn tops this group. He has already surpassed his point total from the previous season with 35 and has done it in 24 fewer games. His ice time is up to 23:57 per game, up more than 3 minutes from 2021-22. Even more impressive is the 26-year-old is at plus-26. Last season he finished at minus-21.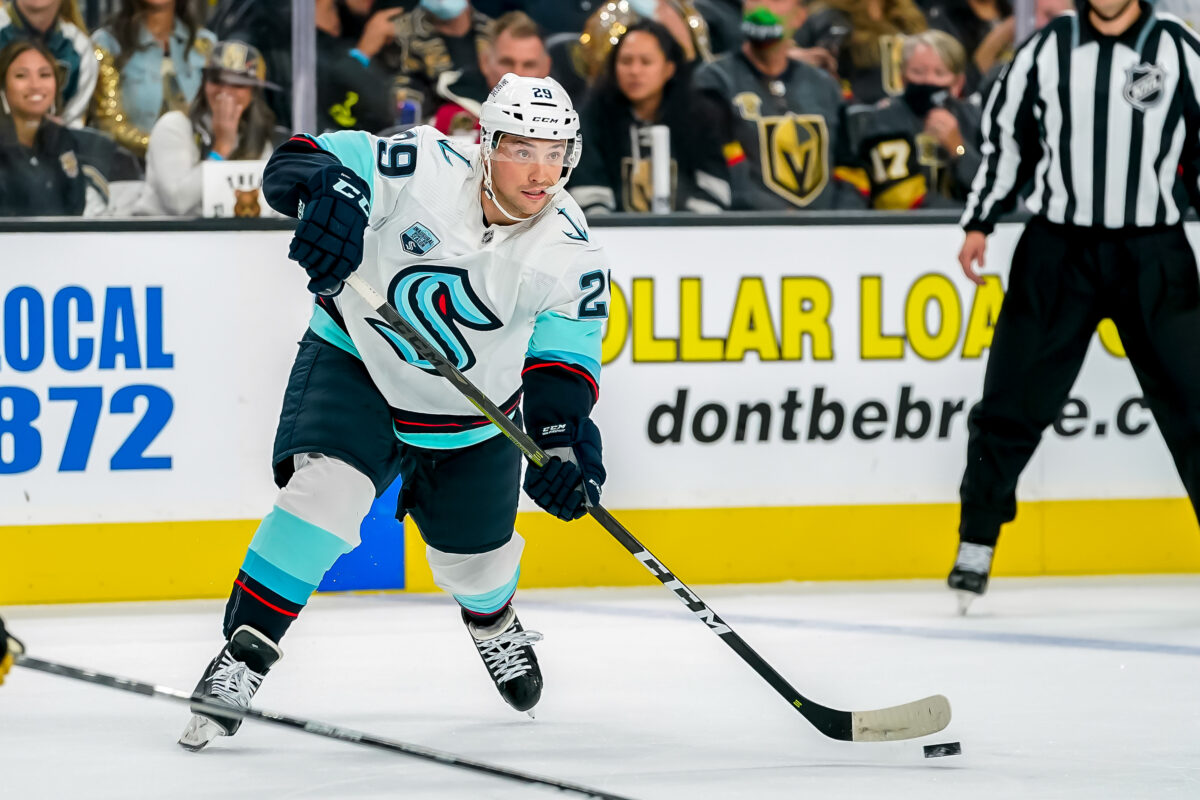 Dunn spent four seasons with the St. Louis Blues, and like Burakovksy, enjoyed playoff success, winning a Stanley Cup in 2019. This season, he has raised his game to another level and turned into the Kraken defence's anchor.
Martin Jones
When the Kraken signed Philipp Grubauer to a six-year, $35.4 million contract on July 8, 2021, they found their number one netminder. But as the team struggled, so did he, and he won just 18 games in 54 starts. This July, the team found out that Chris Driedger had torn his right ACL during the gold medal match at the World Hockey Championship, and after surgery, he would be out anywhere from seven to nine months. We are now in month eight of that recovery.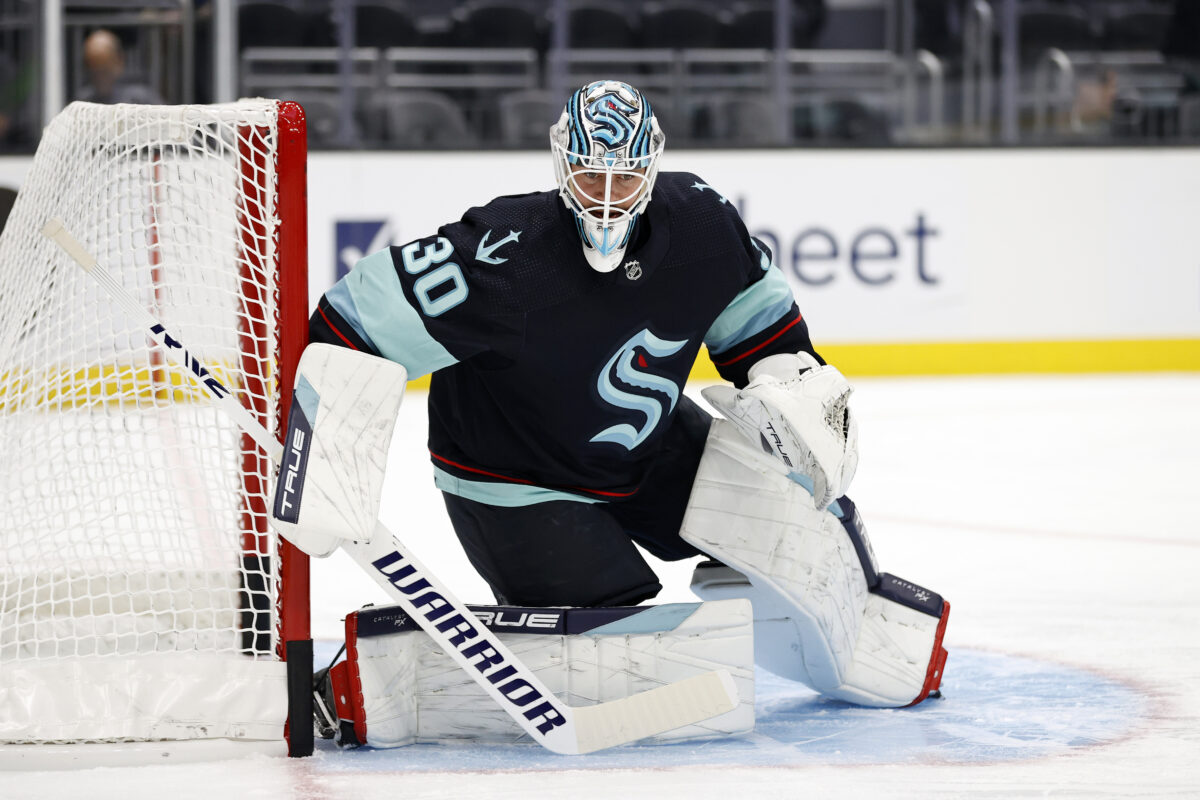 That led to Seattle signing Martin Jones to a one-year, $2 million deal that same month to serve as Grubauer's backup until Driedger was fully healed. However, while Grubauer has struggled and dealt with nagging lower-body injuries, Jones has shined. His record over 33 games is 23-7-3, and while the goals-against average (2.82) and save percentage (.895) could be better, he's tied for third in the league in wins with Tampa Bay's Andrei Vasilevskiy. Regardless of the goaltending tandem head coach Dave Hakstol goes with, it must include Jones moving forward.
NHL Playoff Fact
Only one team that won 29 of their first 49 games did not make the playoffs in NHL history. The 2010-11 Dallas Stars had 29 wins before the All-Star break and finished with a 42-29-11 record, missing the postseason by two points. The Chicago Blackhawks grabbed the final spot in what was then the top eight teams in each conference.
History is on the Krakens side here, and with the addition of the wild-card spots, Seattle is in a great position to make that push.
---
---