Cleveland is an amazing sports town.
No matter what happens to the teams, fans cherish and love them almost to a fault. To say many bad things have happened to Cleveland sports teams is a major understatement. From the fumble, to the Browns leaving and coming back, to losing the World Series on a walkoff, to making the NBA Finals and not winning, Cleveland knows heartache.
Yet they keep coming back. The loyalty of the Cleveland fan is remarkable. They could have just as easily given up when incredible thing after incredible thing happened. The fans keep coming back hoping to enjoy the splendor of a championship.
The Lake Erie Monsters have been in Cleveland now since 2007, when Cavaliers owner Dan Gilbert bought the former AHL team in Utah. Although hockey was back in Cleveland, it didn't come with much success early on. The Monsters missed the playoffs in seven of the first eight seasons. The one season they did make it, 2010-2011, the Monsters held a 3-1 series lead in the first round, only to see the Manitoba Moose win the last three games to knock Lake Erie out of the playoffs.
On a national scale, the Monsters were unknown. They didn't do anything spectacular to garner any kind of attention. They fell in the shadows of the pro teams for the most part. Although hockey was rightfully in Cleveland, there wasn't much to celebrate.
That is until this season.
April 17th, 2015 will go down as an important day in Ohio sports history. This was the day that the Monsters became the AHL affiliates of the Columbus Blue Jackets. It was a great day for Ohio. Now it was a matter of seeing winning hockey.
Thanks to the efforts of the Blue Jackets, especially at the draft table, Cleveland has winning hockey, at long last.
Take a look at some of the players on the Monsters roster and how they got there.
Dillon Heatherington: Drafted by Columbus.
Zach Werenski: Drafted by Columbus.
Kerby Rychel: Drafted by Columbus.
Sonny Milano: Drafted by Columbus.
Yeah, this @27SMiLano goal was worthy of the #1 play on the #SCTop10 last night…#BattleTogetherhttps://t.co/cLkTIo7dim

— Cleveland Monsters (@monstershockey) May 11, 2016
Alex Broadhurst: Acquired in the Brandon Saad trade.
Oliver Bjorkstrand: Drafted by Columbus.
Josh Anderson: Drafted by Columbus.
Joonas Korpisalo: Drafted by Columbus.
Anton Forsberg: Drafted by Columbus.
That doesn't even count other major contributors to this team, including captain Ryan Craig, Trent Vogelhuber, Jaime Sifers, Daniel Zaar, Lukas Sedlak, Michael Chaput, and Justin Falk. The whole roster has had some positive impact. The Monsters have never had this kind of depth.
The Overall Impact On Cleveland
Here's where things get really good for the Monsters. Cleveland is now starting to catch on to what they're up to. The fans see a winner, and respond accordingly. Couple that with the Cavs current run, and Quicken Loans Arena is the place to be now.
The Monsters run to the Calder Cup is just the jolt that Cleveland needs. Just walking around and looking at fans coming to the games gives us a beautiful picture of just how much potential this Columbus/Cleveland affiliation has. Whether you wear a Monsters jersey, or a Blue Jackets jersey, or you just like hockey in general, this playoff run is the beginning of something special. If this kind of sustained success can continue, Cleveland becomes a desired destination.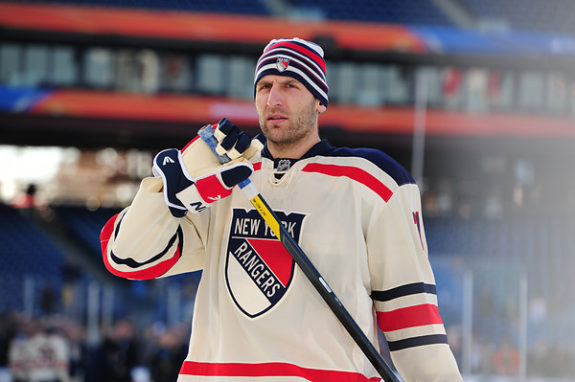 Now look at it from the standpoint of Ohio hockey. Players from Ohio have enjoyed some success in the pros. Vogelhuber is from Dublin and a major part of this Monsters team. Columbus prospect Kole Sherwood is from New Albany. Jack Roslovic is from Columbus. Connor Murphy is from Dublin. There are others who are from or near Cleveland, including cup champion Mike Rupp, Brian Holzinger (Parma), and former Blue Jacket Dan Fritsche (Parma).
We are only seeing the beginning of what hockey in Cleveland can be. With stable ownership in Cleveland and good management in Columbus, the Monsters future gets brighter everyday. Amazing what winning and success can do to your city. The Monsters are helping make Cleveland great again. Fans will embrace that every time.