LEAFS DAILY
Leafs Daily is a mostly daily (but sometimes ironically named) Leafs Blog that will appear throughout the season as often as possible. We'll do our best to provide alternative coverage to everyone's favorite team – by which I mean that what you're going to get on a daily basis is more that just lineups and a recap of the news. Yes, we'll keep you up to date on the basics, but the hope is that we can expand the conversation and cover things and ideas in different way by trying to split the difference between rabid fanism and objective analysis.
My one concern about the general conversation surrounding the NHL is that it tends to get somewhat monosyllabic, by which I mean that there seems to be a general consensus about everything and everyone else gets dismissed as some kind of troll. So I'm going to use this space to question everything that comes up.
The other thing I want to do is give more people a chance to comment on the team – so I will try to feature comments (from here and Facebook) and tweets that people send me as often as possible – in order to provide as broad a perspective on the team as I can.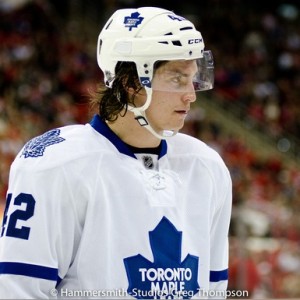 One example is the other day I wrote about trading Bozak. I was shocked to learn that he's vastly popular (perhaps after Rielly the second most popular player on the team). When I posted that article I was inundated with comments like this:
Cassie Chance: "I'd rather trade Kadri."
Laurel Noble: "I hope they don't trade him, he's a good player and will pick it up under Babcock."
Marc Prior: "Nooooo…"
Steve Jeske: "We don't wanna keep trading our best players like Shanny does." 
By which I assume he is referencing the Kessel trade.  This is just a small cross-section of the comments, but I was honestly shocked by Bozak's popularity. Now, there was some agreement, but not as much as I thought there would be. I honestly thought turfing Bozak was the consensus opinion of Leafs Nation.  Live and learn I guess. Myself, I have nothing personal against Bozak but I think moving him would be the best thing for the team and his career.  Still, goes to show you that if the few people you talk hockey with the most all think one way, you tend to assume everyone else does too.
I wasn't swayed by the out-pouring of love either, I still think he needs to go.
Last Night's Game
Last night I was fortunate enough to get tickets for my all-time favorite movie(s): Back to the Future pts 1 & 2, which was playing at the theatre in honour of the day (October 21, 2015) in which Marty and Doc travel to the future to save Marty's moron son from becoming a jailbird like his great uncle Joey.
While I don't care too much about the novelty of an arbitrary date, seeing the BTTF movies on the big screen was an amazing experience. The movies aren't nostalgia for me. I probably saw them as a kid, but I don't really remember, and then as a teenager and in my early twenties I was one of those guys who's really snobby about movies and only liked well-crafted artistic movies, and who looked down on action movies and the like.  But then I went to University and got an English degree. During this time my main occupation was reading. I had to read four or five novels at a time, for a minimum of four hours everyday for what seemed like a really, really long time.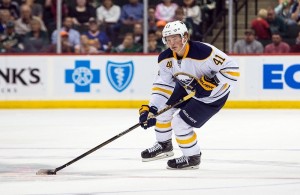 The thing was, all these books were incredibly serious, and most of them were depressing. So after reading for school instead of leisure for so much of every day, when I'd sit down with my girlfriend (now wife) to watch a movie, I sure as hell didn't want to watch something heavy. Coinciding with this was the fact that our daughter was  eight at the time and thus the perfect age to begin watching all our favorite 80s kids movies (Gremlins, Goonies, Star Wars, Short Circuit etc.). This lead to me re-discovering Back to the Future and having the quasi-spiritual revelation that movies/books didn't have to be serious and high-brow to be good.
For me, there is no movie that is as fun, well-written (the plot fits together like clockwork and is as well crafted and designed as Faulkner's Light in August)  and in which the characters seem so realistic. I honestly think it's a masterpiece that is comparable to Citizen Kane, the God Father or White Chicks. So seeing it on the big screen was well worth the cost of one Leafs game.
The Leafs lost 2-1 in a shootout, by the way.
Thoughts on the Game
Well, I didn't see it, but the Sabres put 61 shot-attempts on the board against the leafs 49, and from what I did see on the highlights, Bernier had his best game of the year and the Leafs almost used a fluky goal to steal one.
I don't think you can complain too much about this one. The Sabres are a team that so far has mostly out-possessed their opponents and been held back by a low shooting percentage. I think people look at their team and think they must still be bad  because they were truly awful only a short time ago. However, between game 82 of last year and game 1 of this year, they probably made the biggest between game jump in overall talent in NHL history by adding Eichel, Reinhart, Kane, Franson and O'Reilly to their lineup. They also have Ristonlainen who is already a borderline elite player and only getting better.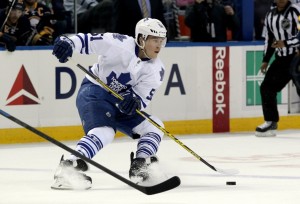 The Sabres are about to become a great team and the Leafs were missing Gardiner, who might be their best player. Honestly, I'm surprised it was so close. Let's be realistic here: the Leafs played Hunwick for 27 minutes, Spaling for 20 and Polak for 20. Not to knock those guys, but in the NHL that's a lot of minutes to some pretty average players.
Interesting Tweets Presented Without Comment:
https://twitter.com/SteveBurtch/status/657196138949419008
https://twitter.com/SteveBurtch/status/657179670836858880
Jake Gardiner ranks 3rd amongst all NHL defensemen in 5v5 CF at 60.4% so far this season. (min 80 minutes played).

— Stats Sundin (@statssundin) October 20, 2015
(OK, one slight comment).
Kadri is shooting about 3% so far and it's a virtual certainty that that will improve. I expect huge things from him this year. As for Gardiner, all I know is that it's an 'upper body injury' that could force him to miss, maybe, 'ten days.'
Next Up
The Leafs don't play against until Saturday in Montreal. I hope the Habs stay unbeaten until then so that we can be the ones to end their streak.
Thanks for reading.