Pittsburgh Penguins defenseman Kris Letang is week-to-week with a lower-body injury and has been placed on the injured reserve, head coach Mike Sullivan announced on Monday.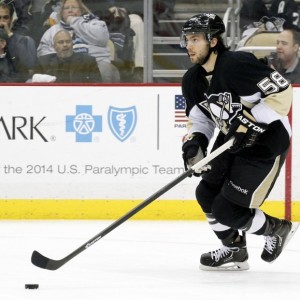 Letang suffered the injury after becoming entangled with Detroit Red Wings forward Thomas Vanek during the Penguins' 6-3 loss on Saturday. The 29-year-old blueliner was barely able to put weight on his left leg and seemed to favor his left knee. However, nothing about the specific nature of his injury has come from the Penguins at this time.
He left the game but returned one final time — a 17-second shift — in which he was gliding around on his right leg only at one point. The injury raised concerns from Letang's Penguins teammates who spoke about it after the game.
"He's such an important player for us," Matt Cullen said, according to Pittsburgh Post-Gazette's Jason Mackey. "Obviously it's a big concern. He does so many things for us. He's one of our very most important players.You hope he's OK."
Letang has already been out for extended periods this season, having previously missed seven games with a lower-body injury and five with an upper-body injury. When healthy, Letang is the most important piece of the Penguins' blue line and is often a catalyst for the team's fast-paced style. He's tallied four goals and 19 assists in 30 games and leads the Penguins with an average of 25:12 of ice time per contest.
The Penguins recalled forward Jake Guentzel and defenseman Chad Ruhwedel from the Wilkes-Barre/Scranton Penguins of the American Hockey League.
Doan Willing to Waive NMC for 'Exactly Perfect' Opportunity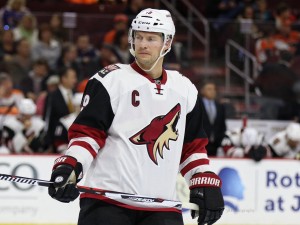 Shane Doan and the Arizona Coyotes organization have been synonymous with each other since he was drafted by the then-Winnipeg Jets seventh overall in the 1995 NHL Entry Draft. However, as his career is nearing a close, he'd reportedly be open to waiving his no-movement clause for an opportunity to win the Stanley Cup, according to NHL.com's Tim Campbell.
However, it would have to be the "exactly perfect" situation for him to agree to leave the only organization he's known during his NHL career.
The comments from Doan come just days after Hockey Night in Canada's Elliotte Friedman said on Saturday that he was "under the impression that if they (the Arizona Coyotes) go to Shane Doan with a situation where they have a chance to win, he will be willing to waive his no-trade clause but they know their fans and they know Doan aren't going to be happy unless it's a good situation for him."
Friedman made the comment just moments after saying that he got the feeling that the Coyotes may be thinking of the future for leaders after Doan and that they would only move him if they could keep him happy. In short, moving Doan would be done in such a way that they gave their longtime captain the best chance to win the Stanley Cup that has eluded him in 20-plus seasons with the organization.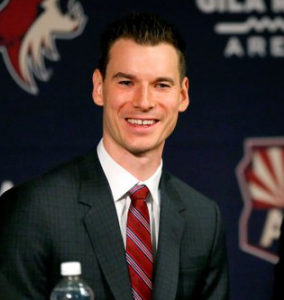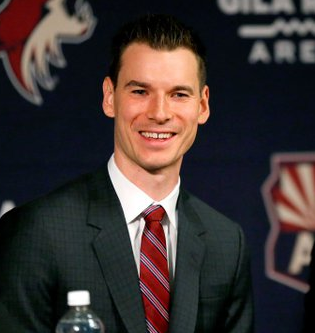 "I heard about it," Doan said about Friedman's comments, according to Campbell. "People have texted and talked to me about it. I never said I wouldn't go anywhere. I've always wanted to stay here. If there was ever an opportunity, the Coyotes have always been incredible to me and respectful to me in every way.
"I'd talk about it with my family and make a decision on that if it was to come up but it would have to be so perfect and so right that it's pretty hard for it to all line up perfectly. It would have to be exactly perfect and that just doesn't happen too often in our sport."
With 400 goals and nearly 1,000 points in his NHL career, the well-respected Doan could cap his NHL career with a Stanley Cup — but he clearly wouldn't leave Arizona absent the perfect situation.
O'Ree Drops Ceremonial First Puck on MLK Day
The Los Angeles Kings honored Willie O'Ree before their afternoon contest against the Tampa Bay Lightning on Martin Luther King, Jr. Day in the United States.
O'Ree made NHL history when he broke the league's color barrier when he suited up for the Boston Bruins on Jan. 15, 1958.
He went on to play 45 games with the Bruins and compiled four goals and 10 assists — but what he did for African American hockey players on and off the ice transcended the sport. O'ree continues to be heavily involved in the sport and is revered as one of the games nicest personalities. He's now 81-years-old and stays active in the sport as the NHL's Director of Youth Development and ambassador for NHL Diversity.
Lightning forward J.T. Brown who wasn't able to play in the game because of an injury, spoke about the importance of what O'Ree did nearly 59 years ago.
Raanta Out 7-10 Days
The New York Rangers will be without backup goaltender Antti Raanta for seven-to-10 days with a lower-body injury, the team announced on Monday.
Not skating today-Raanta (lower body) expected to be sidelined 7 to 10 days. Staal & Puempel skated prior to practice (concussion protocol).

— New York Rangers (@NYRangers) January 16, 2017
Raanta was injured during the first period of the team's 5-4 loss to the Montreal Canadiens on Saturday. The 27-year-old is 10-4-0 with a 2.23 goals-against average and a .923 save percentage in 18 games of action this season.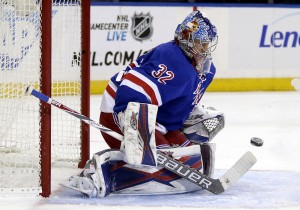 The Rangers have been one of the league's most exciting teams and are averaging an NHL-leading 3.4 goals for per game and are third in the Metropolitan Division with a 28-15-1 record.
While the Rangers will be without Raanta for the next week or more, they did receive some good news on Monday, as head coach Alain Vigneault announced that Mika Zibanejad would return to the lineup against the Dallas Stars on Tuesday. He's missed the past 25 games with a broken fibula in mid-November.