At the 2022 Trade Deadline, the Tampa Bay Lightning acquired Brandon Hagel from the sinking ship that was the once-proud Chicago Blackhawks. They then sent promising young forward Mathieu Joseph to the Ottawa Senators for Nick Paul. It seemed like a curious move at the time, but it's currently paying huge dividends as both of these trade deadline acquisitions have made the team better.
This season, Lightning general manager (GM) Julien BriseBois, the architect of two championship teams, surprised many by trading for Nashville Predators forward Tanner Jeannot. Has he positioned the team for a run at a fourth consecutive Stanley Cup Final appearance and the franchise's fourth championship?
Let's take a closer look at Jeannot's young career and how he fits in with the Bolts.
---
---
Jeannot's Arrival in Nashville
Growing up in Oxbow, Saskatchewan, Jeannot's size dictated his nickname, the Oxbow Ox. He joined the Moose Jaw Warriors of the Western Hockey League (WHL) in 2014-15. In his last season with the team, he scored 80 points in 72 games. He caught the attention of the Predators and was signed as an undrafted free agent in 2018.  
Related: Grading Julien BriseBois' Biggest Trades as Lightning GM
---
Latest News & Highlights
---
Jeannot spent several more seasons in the minors before breaking into Nashville's lineup on March 2, 2021. He finished the regular season with seven points in 15 games. In 81 games during the 2021-22 season, he broke out with 24 goals and 14 assists. His offensive stats so far this season haven't been stellar, as he has only five goals and nine assists in 56 games. His average ice time is down slightly from last season, sitting at just above 15 minutes per game.
However, what the Lightning are most impressed with is his physicality. Jeannot's 213 hits this season rank fourth in the NHL, and he has 584 hits in 152 career games.
Jeannot Could Be Perfect Fit for Lightning
"He's exactly what they are looking for and the one thing that Julien BriseBois said is 'we wanted to get more difficult to play against.' You have the Hagels and you have the Killorns, the Coltons—those guys are difficult to play against, but the addition of Jeannot allows you to do that and then you hope you can reignite his goal scoring from his 24-goal rookie season," said NHL Network's Sam Cosentino on NHL Tonight on Feb. 27, 2023.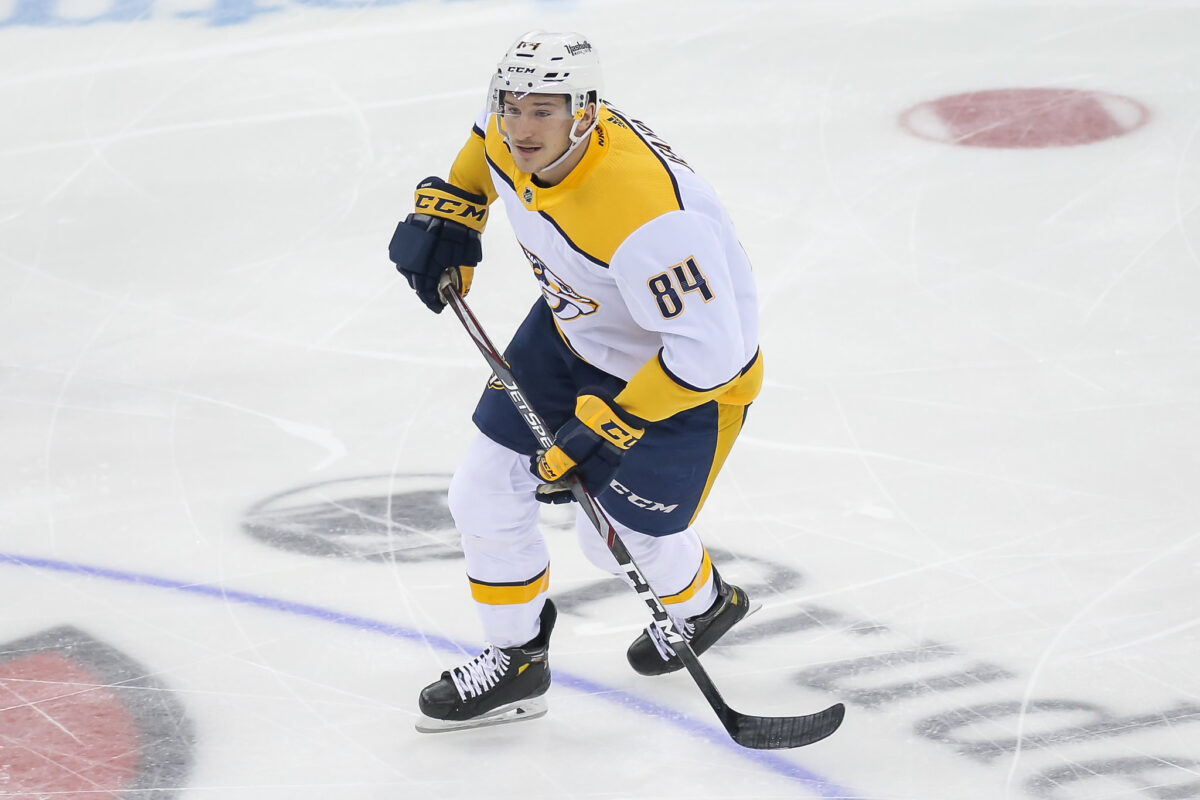 The Lightning acquired the 6-foot-2, 208-pounder for an $800,000 cap hit, knowing that he could help anchor the penalty kill and play tough minutes on the third or fourth line. In exchange, they sent defenseman Cal Foote to Nashville, along with their 2023 third, fourth, and fifth-round draft picks, their second-round pick in 2024, and a first-round selection in 2025. The team can test Jeannot's worth during the remainder of the regular season and into the playoffs before he becomes a restricted free agent following this season.
Did the Lightning Just Become Tougher to Play Against?
BriseBois is securing his legacy in Tampa Bay. By adding players such as Jeannot, he is ensuring that the Lightning will have the depth to endure the grueling postseason—and be tough to play against.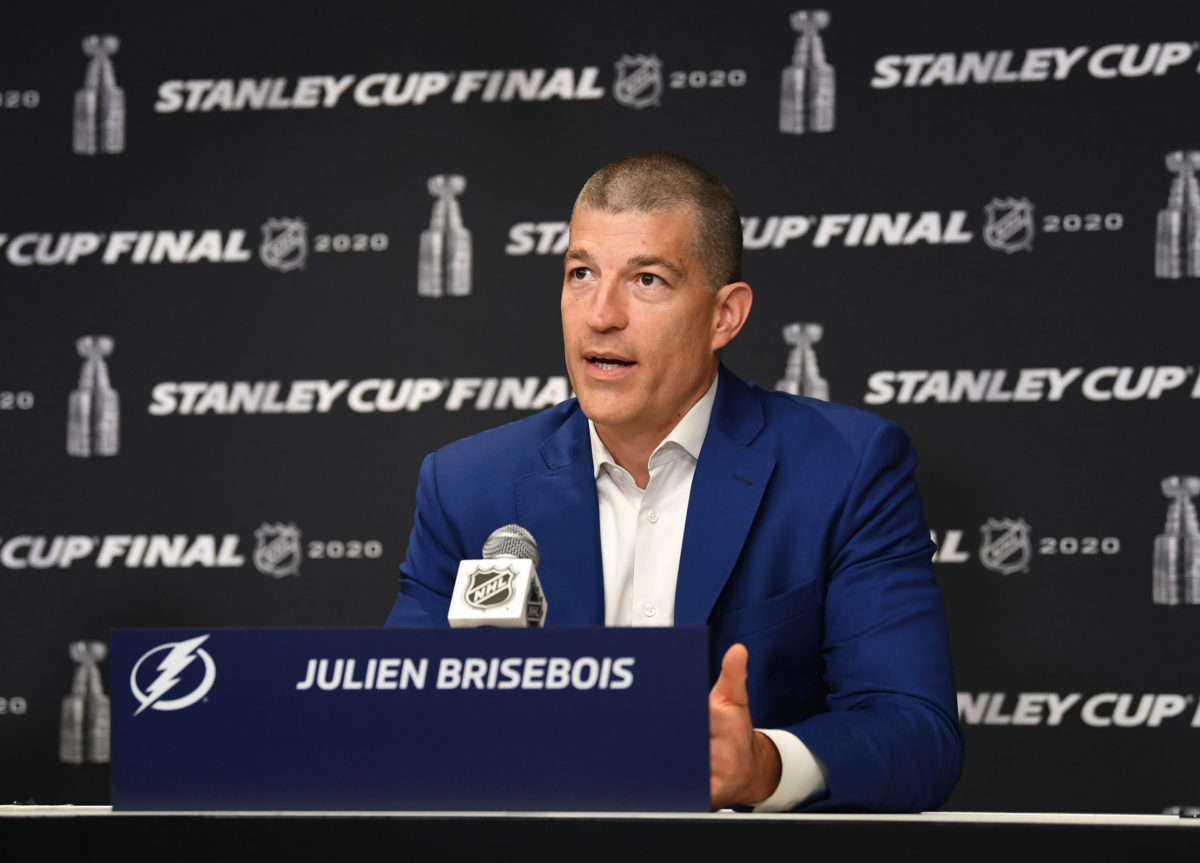 Speaking about the trade for Jeannot, the NHL Network's Kevin Weekes on NHL Tonight stated on Feb. 27, 2023, "One thing I love about Tampa is that they don't only love the stars and superstars." He noted how BriseBois looks at the mid-point in his lineup and adds pieces, such as Brandon Hagel, Blake Coleman and Pat Maroon. "I respect that Tampa values those pieces," he added.
The Lightning's focus on finding third and fourth-line players, the gritty players, is what has led them to three consecutive Stanley Cup Finals and two championships. Jeannot's physicality and hard-hitting style should make him a force to be reckoned with during the postseason, which is exactly what BriseBois is counting on.