It was not the outcome the Tampa Bay Lightning wanted from their three-game road trip to start the 2023 calendar year. The trip started well, beating the struggling Chicago Blackhawks 4-1 on Tuesday (Jan. 3), before falling to the Minnesota Wild on Wednesday (Jan. 4) on the second of their back-to-back games. The most disappointing game of the road trip came on Friday (Jan. 6), as the Lightning fell to the Winnipeg Jets in a game where they actually outplayed their opponent.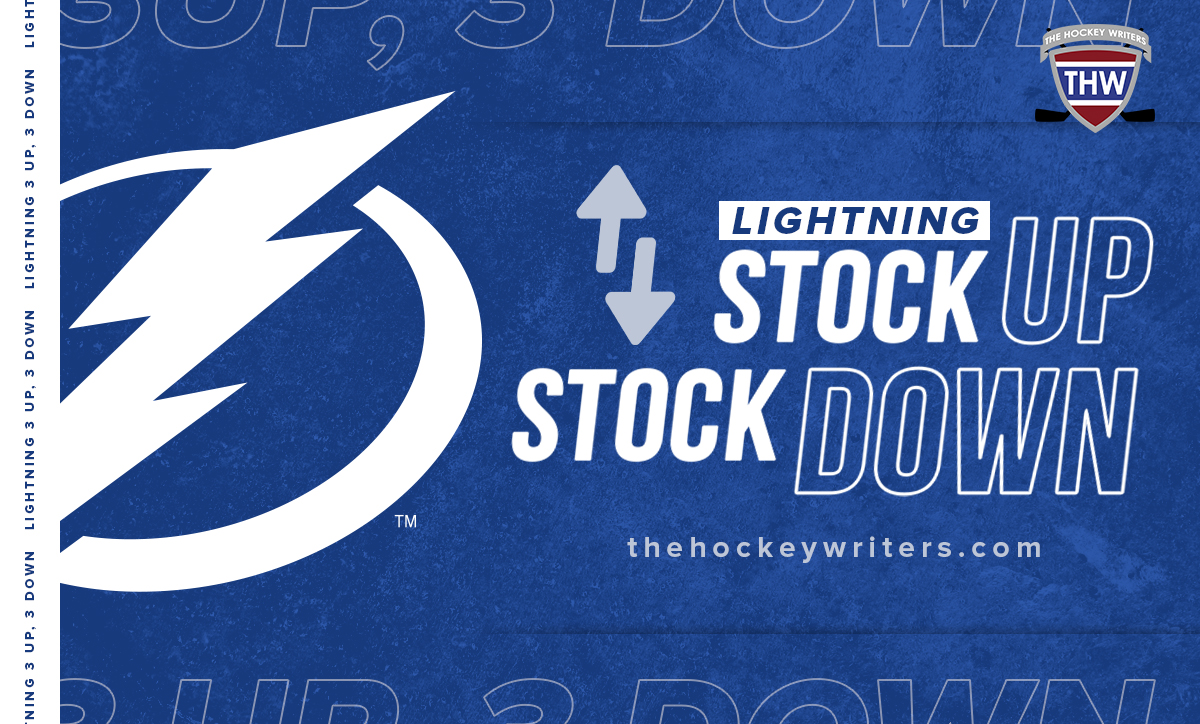 At least the loss to the Wild was a little more understandable, as not only did the Lightning play a red-hot team on back-to-back nights, but they also had to play the Wild with their starting goaltender sidelined by an illness. Sometime around pre-game warmups, it was decided that Andrei Vasilevskiy could not start the game, forcing backup Brian Elliot to start for a second night in a row. The 37-year-old had not started back-to-back games since 2017 and had not appeared in such games since 2020.
Stock Down: NHL Schedule Makers
In their three-game trip, the NHL's schedule makers needed to have the Lightning play back-to-back games. This is not a huge issue, as this happens quite often, especially for teams traveling long distances. However, making a team play their second game of that back-to-back against a team that was at home and well-rested, like the Wild, does not seem like an organization that cares about competitive disadvantages.
Related: Lightning Struggle when Hedman Is Out of the Lineup
---
Latest News & Highlights
---
To head coach Jon Cooper's credit, he acknowledged this issue but did not use it as an excuse for why the Lightning lost. "It happens to every team. But they took advantage of a situation that worked out in their favor and good on them. They've got a good team. They're a big, strong, heavy team that we had to have everything go well for us tonight, and it just didn't." For those of us who have been involved in scheduling different events in the past, it seems like an organization with a great deal of technology could avoid these situations.
Stock Down: Penalties
However, the biggest issue on this road trip was that the Lightning committed too many penalties, giving their opponents too many power-play attempts. The culmination of this issue came in the loss to the Jets when the Lightning gave up goals on 4-on-4, 4-on-6, and two 5-on-3 situations. This led to Cooper making the appropriate comment after the game, "It was a complete lack of discipline. It was embarrassing what we did."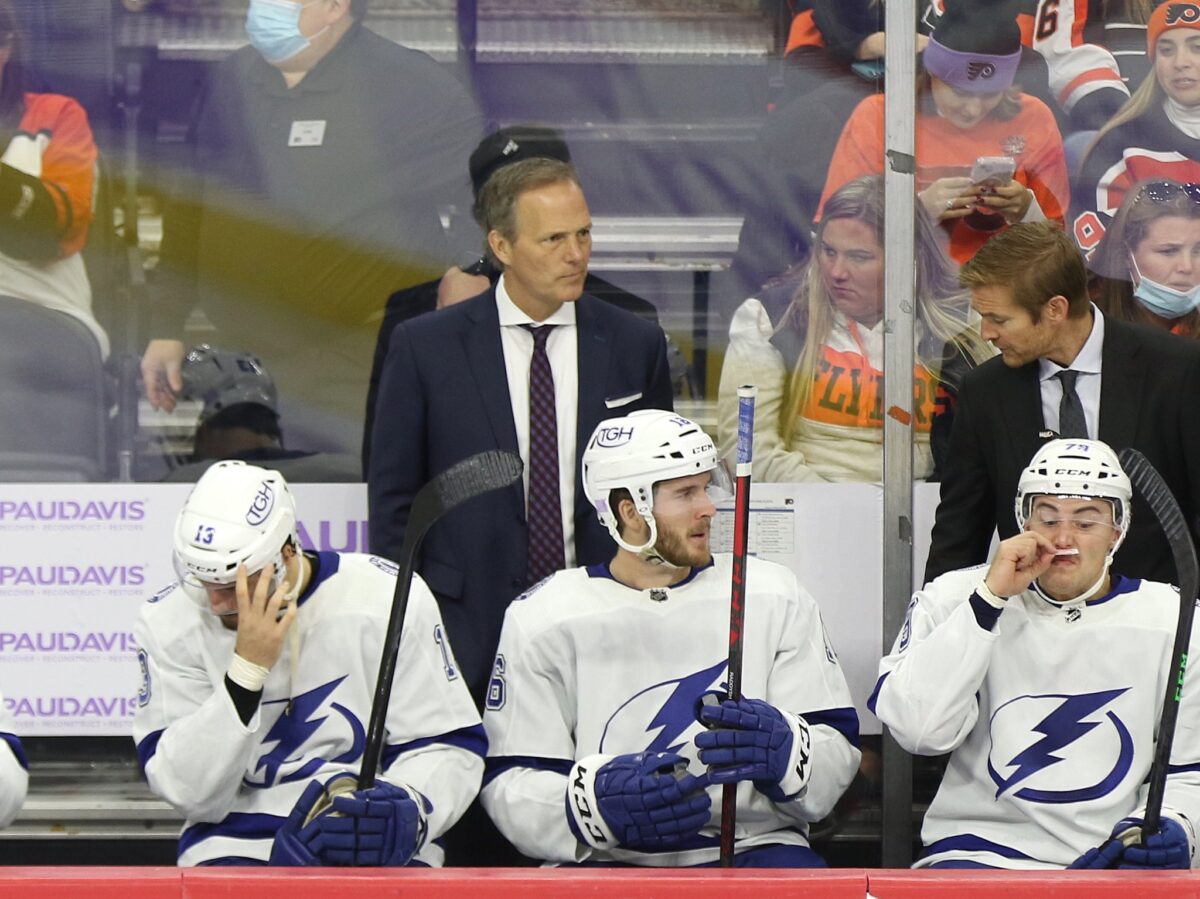 "Penalties have been an issue for our team, up and down the lineup," said defenseman Ian Cole. "Just too many, and I'm certainly a part of that. I can be way better." It was nice to see a player like Cole take responsibility for the issue, as he committed three penalties himself against the Blackhawks. It was good that the Lightning allowed their five power plays attempts against the struggling Blackhawks, or they could have easily gone 0-3 on the road trip. Even if your power play has been doing well over the past month, there is only so much a unit can do before something has to give, as it did against the Jets.
Stock Up: Anthony Cirelli
In picking up a goal and an assist against the Jets, Cirelli broke a seven-game scoreless streak. He has had just three points in his last nine games and two goals and eight points in 15 contests since returning from shoulder surgery in December. While having a major impact on the penalty kill, the 25-year-old is looking to be a more consistent contributor to the scoresheet, and his points against the Jets may be the thing that jump-starts his offense.
Stock Up: Nikita Kucherov
Kucherov was recently named to his fourth All-Star Game, joining seven others who have been named to the initial roster for the Atlantic Division team. The rest of it will be selected by online fan voting via the NHL website, which has already started and will run until Tuesday, Jan 17. Voting will also take place on Twitter starting Thursday, Jan. 12, at 12:01 a.m. ET to Saturday, Jan. 14, at 11:59 p.m. ET. This will give a chance to deserving Lightning players such as Steven Stamkos and Brayden Point to be part of this year's festivities.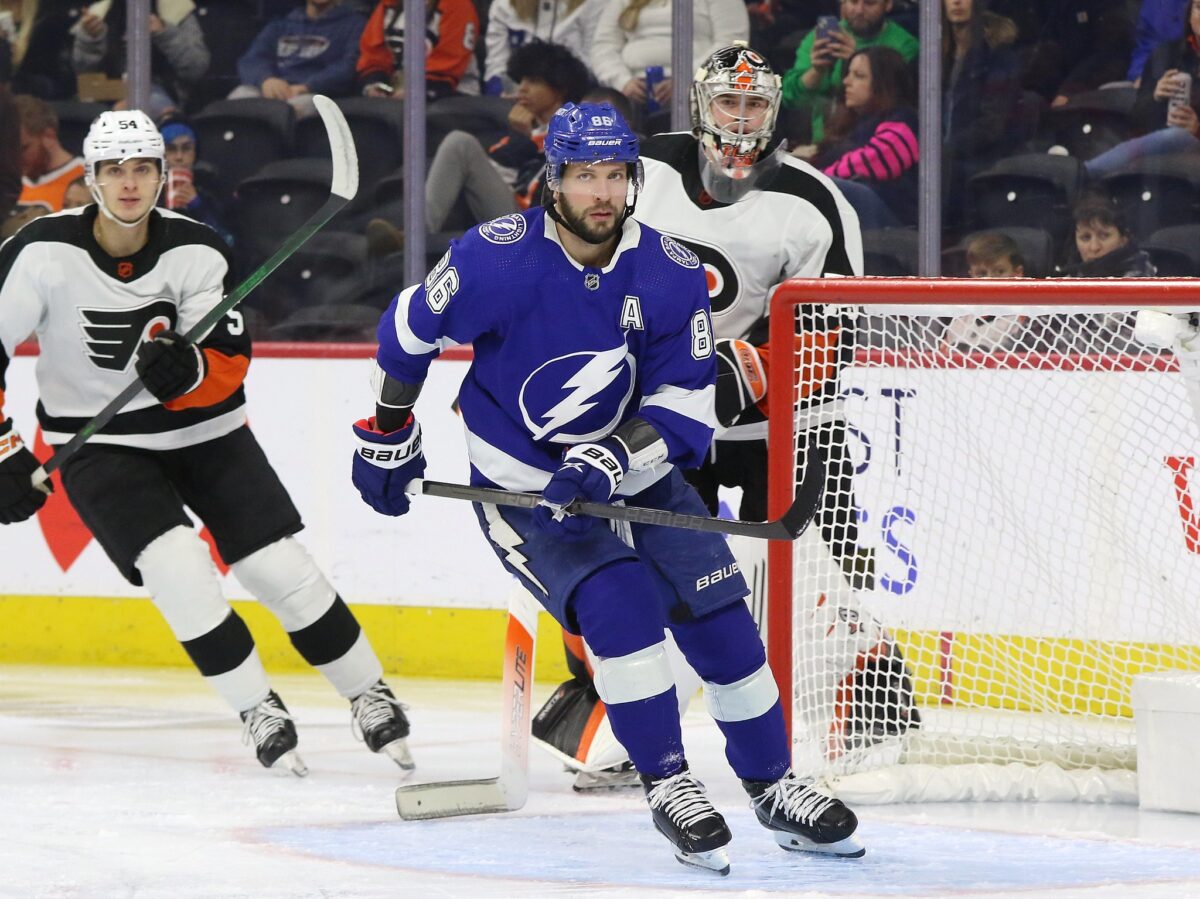 Kucherov has had an outstanding start to the 2022-23 season, scoring 13 goals and adding 41 assists for 54 points through the first 38 games. His 55 points lead the team, and he is tied for second place in assists entering Sunday's (Jan. 8) games, trailing only Connor McDavid of the Edmonton Oilers. The 29-year-old is on pace to break his career-high 87 assists that he earned in 2018-19.
This year's All-Star Game will take place in Sunrise, FL, on Feb. 4. The last time Kucherov took part in one in the state of Florida, he scored the first hat trick in the 3-on-3 tournament format in a 7-4 Atlantic Division semifinal win over the Metropolitan Division.
The Lightning will have little time to regroup after the road trip as they host the Columbus Blue Jackets on Tuesday, Jan. 10. They will be home again on Thursday, Jan. 12, hosting the Vancouver Canucks before heading back on the road for a game against the St. Louis Blues on Saturday, Jan. 14.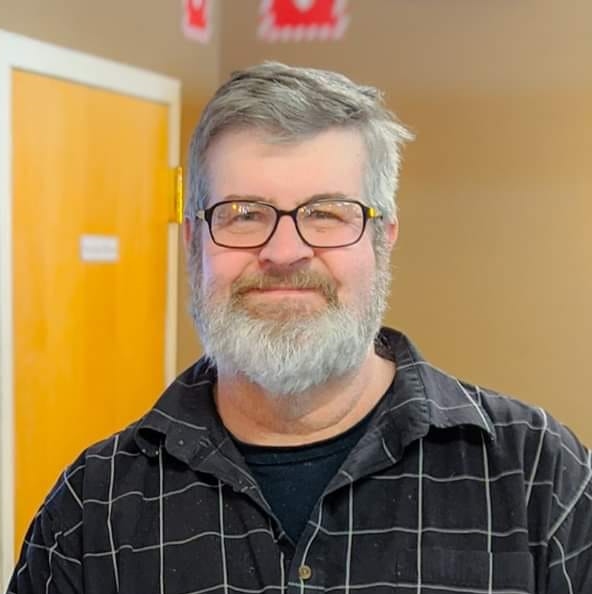 Jim Bay writes about the Tampa Bay Lightning and the Nashville Predators for THW. A retired Special Education Teacher, Jim enjoys writing about hockey and all sports when he is not slashing his way around local golf courses. For interview requests or to provide content info, follow Jim on Twitter. (https://twitter.com/baysports007)