Whether you're a fan of the London Knights, or just a hockey fan in general, you have to think this is the year for the green-and-white.
From 2012-2014, the London Knights were fixtures in the Mastercard Memorial Cup, the four-team tournament to determine the Canadian Hockey League Championship. In 2012, London went 2-1 during Round Robin play, only to lose 2-1 in over-time to host Shawinigan Cataractes in the Finals.  During the next year, London struggled a bit, going 1-2, and lost 2-1 in the Semi-Finals to the Portland Winterhawks. In 2015, London got their chance to host the tournament. This was their big break, right? No. The Knights went winless in three games, ending their season in the Round Robin by losing 7-2 to the rival Guelph Storm.
This year, though, it feels different. London's management – coach/owner Dale Hunter, co-owner Mark Hunter, and GM Basil McRae – have built a team that can do what they want, when they want, and few have stopped them. While London was third in the OHL's Western Conference with 105 points, they finished the regular season with nine wins in their last 10 games and kept it going in the playoffs. Since the start of the playoffs, the Knights have a record of 19-2, including now 3-0 at this year's Memorial Cup in Red Deer, AB.  They opened the tournament beating the host Rebels 6-2, and followed that up by beating the WHL Champs from Brandon 9-1 and the Quebec Champs from Rouyn-Noranda 5-2.
London is built for this year. From the goaltending to stellar defence and lethal offence, there's little teams can do to beat this team of destiny.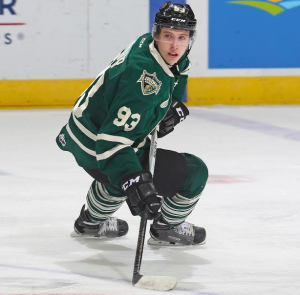 KNIGHTS BOAST NHL-CALIBRE TOP LINE AND SENSATIONAL DEPTH
When the Knights put Matthew Tkachuk, Mitch Marner, and Christian Dvorak together for their number one line, nobody knew what was coming next. Marner, the Leafs number one pick in the 2015 NHL draft, and Dvorak, a second-round pick by Arizona in 2015, had 129 and 106 points respectively last year for the Knights. Tkachuk was a bit of an unknown, though, coming into his first year with the Knights. What they've done as a trio is remarkable, combining for 344 points this year – Dvorak with 121, Marner at 116, and Tkachuk with 107. Even during the Memorial Cup, nobody has been able to stop them as they've combined for 29 points through three games.
London is proving to be anything but a one-line team, too. Overage forward Aaron Berisha had 45 goals in the regular season, Maple Leafs' prospect J.J. Pinnich averaged a point-per-game, and rugged power forward Max Jones added 28 goals.
The team scored 319 goals in their 68 regular season games, for an average of 4.69 per game. That's 24 more than the second highest team. During the Memorial Cup? 20 in three games. They have shown a chemistry and work ethic that is unmatched and now Canada is getting to see it up-close-and-personal.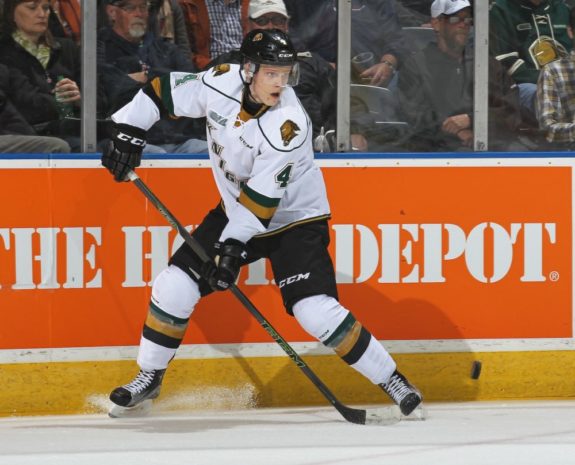 DEFENCE AND GOALTENDING NO SLOUCH
The Knights make offence look easy. They also make stopping the puck look just as good. London has allowed five goals in three Memorial Cup games so far, which is pretty on-par with their overall season. They lead the OHL for fewest goals against with 182 and were led by their big-four D in Olli Juolevi, Victor Mete, Jacob Graves, and Chris Martinet. Yes, they had several other defencemen that were used during the season, but these four were a minimum +/- of +34 at the end of the season. Simply put – you weren't scoring on them unless they made a mistake. They were also offensively aware, too, as NHL Draft Prospects Juolevi and Mete combined for 80 points in the regular season.
While the Knights boast a scary defence, the man between their pipes is nothing short of a brick wall on most nights. Tyler Parsons, rated third among North American goaltenders in the upcoming NHL draft, came from the Little Caesars U18 program two years ago and has been nothing short of exceptional. In the regular season, he boasted a GAA of 2.33 and a save percentage of .921. He improved both of those totals during the playoffs and has been remarkable during the Memorial Cup.
You can have an elite five covering 195 feet of ice at any point. If the man in the blue paint isn't up to par, you're in trouble. Parsons has been everything the Knights, and their fans, have hoped for so far.
KNIGHTS LOOK FOR CROWN ON SUNDAY
The London Knights will play for the 98th Mastercard Memorial Cup on Sunday afternoon. The opponent has yet to be determined, either Rouyn-Noranda or Red Deer. Given everything we have seen so far from the Knights, both during the regular season and in the playoffs, it might almost be safe to say the opponent is irrelevant. This London team is due for glory. Since their 2005 Memorial Cup win on home ice, they've reached at least 49-wins in every season except two. Unless a team can stop Marner, Dvorak, and Tkachuk, while finding a way past Parsons, it looks like the fourth time is the charm. This Sunday, the Knights could easily be crowned Kings of Canadian Junior Hockey.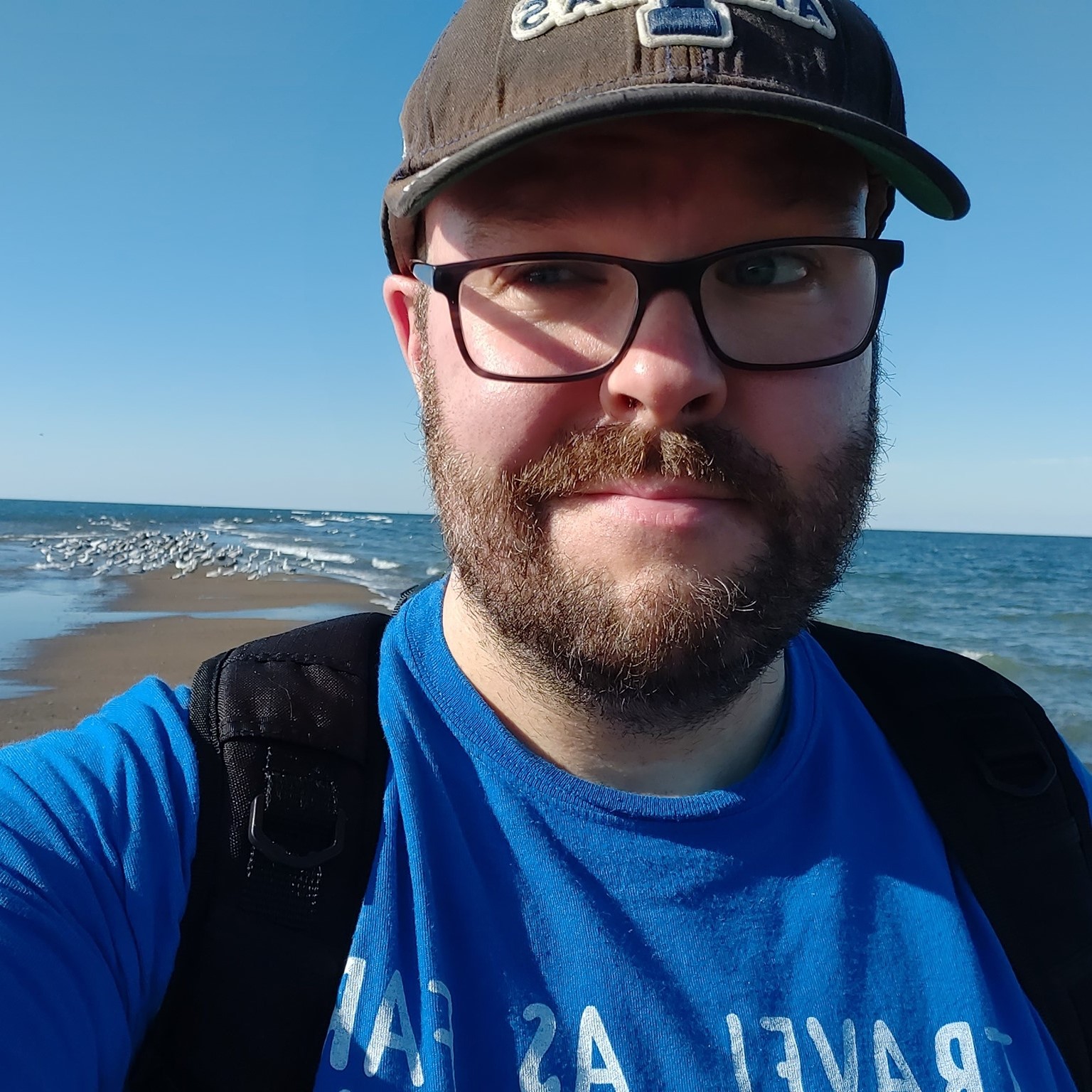 A nearly life-long resident of Windsor, ON, I graduated from St. Clair College (Journalism) and University of Windsor (Communications) and have attended Windsor Spitfires' (and OHL) games for 30-years. My areas include multimedia journalism and photography.