As the 2023 Trade Deadline approaches, the Toronto Maple Leafs have dispatched pro scouts to other teams' arenas in search of a diamond in the rough. With no contract extension after this season, Maple Leafs' general manager Kyle Dubas is in an extremely fascinating position this year. He is preparing to work the phones and position his team for a lengthy playoff run. The Tampa Bay Lightning will be their projected opponent this year, as they were last year, and if last year's playoffs are any indicator, they need to add guys to help them find depth scoring and grit.
It is no secret that Dubas likes to find players with term, and a few players may become available depending on how their teams are doing. A few clubs will drop out of the postseason race over the next few weeks. Coach Sheldon Keefe has used Bobby McMann and Pontus Holmberg to create some healthy competition over the last week, which is a method they can use to determine who is expandable ahead of the trade deadline.
Jordan Greenway
If the Minnesota Wild drop out of the playoff race, the Maple Leafs may consider Jordan Greenway as a possible candidate. They are currently in third place in the western wild card race, but with less than a month to go until the deadline, they could drop out sooner. This makes the Wild a viable trading partner because they will also be in "salary cap jail" for the next few years. Greenway is a large-bodied winger who has a $3 million cap hit for the next year and a half. Notably, for the Leafs, who require cheap, effective deals like Michael Bunting's, having players making less than $5 million will benefit them in the long run.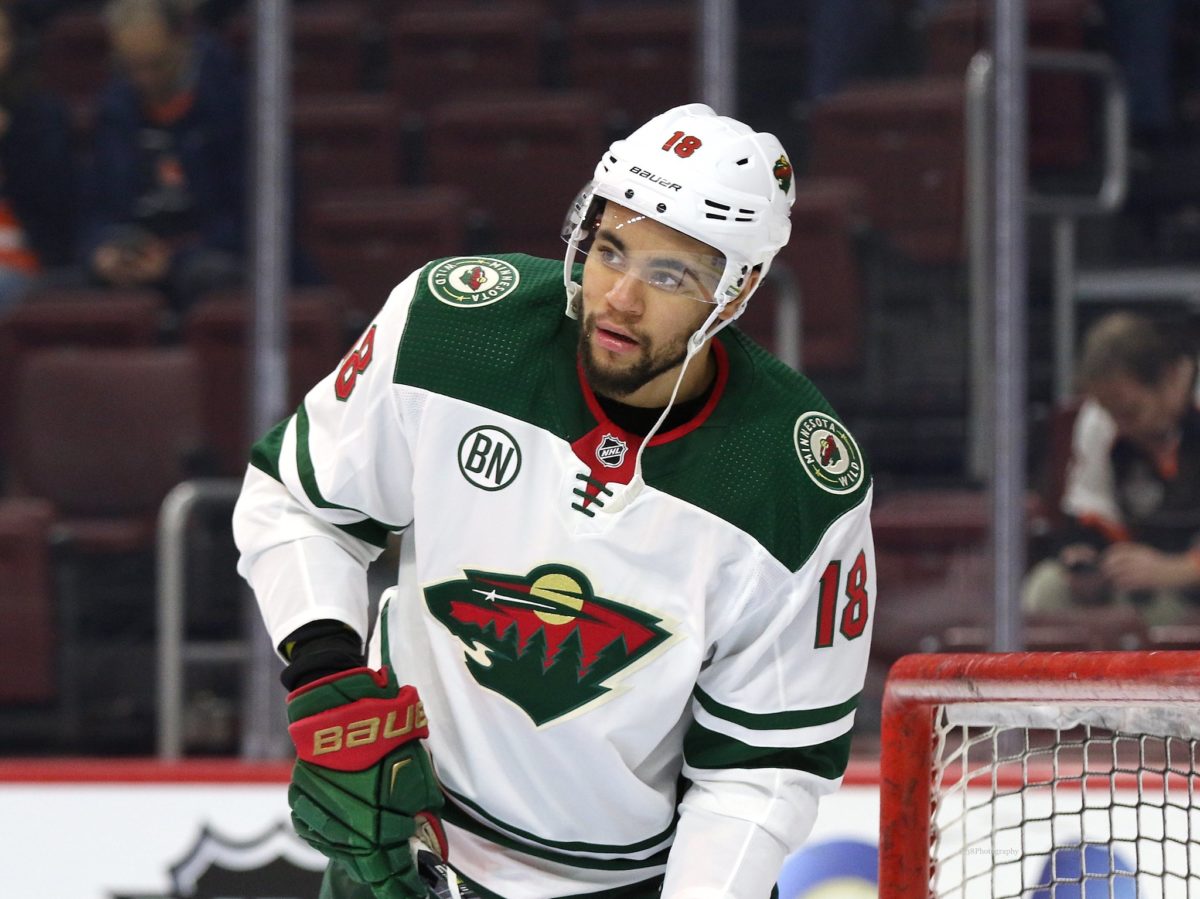 Greenway's career high is 32 points, which came in 2020-21. The primary reason he is a candidate is because of his style of play. He has a gritty side and stands up for his teammates when needed. The Maple Leafs plan to have a long run in the playoffs, and players like him make sense to target. In terms of trade, the deal may require some work, and the Wild are going to need players who are also on cheap deals. If they do agree to take players on expiring deals from the Maple Leafs, it will require Toronto to give up picks, something they are reluctant to do.
Ryan Hartman
Ryan Hartman is yet another member of the aforementioned Wild. However, due to his cap cost and contract, he will be a sought-after target if he is made available by the organization. Greenway and Hartman have the same contract lengths, but Hartman's is almost half as much at only $1.7 million. Hartman brings a playoff-ready talent to the team. Similar to Bunting, he plays physically, has a knack for getting under the skin of his opponents, draws them in, and forces them to take penalties. Since it is nearly a given that the Lightning and Maple Leafs will face-off in the opening round of the playoffs, Toronto will need players like Hartman if they hope to advance.
Related: Maple Leafs' Trade Deadline Plans – What Do We Know So Far?
---
Latest News & Highlights
---
Due to his ability to play in both the offensive and defensive zones, Hartman has had a relatively successful career to date. He has a 51.4 offensive zone start percentage (oZS%) and a 48.6 defensive zone start percentage (dZS%) throughout the course of his career. This indicates that he is typically used in both zones for his team after a faceoff. He also scored a 65-point career high when his oZS% was 61.8 percent, which was also a career high. The Maple Leafs' chances of defeating the Lightning will be improved if they can add another player to a line with David Kampf in the defensive zone. However, he can also play on a third line, which adds scoring depth.
Anthony Duclair
Anthony Duclair is in a very unique circumstance right now because he is recovering from an Achilles tendon injury that required surgery and caused him to miss six months. Additionally, the Florida Panthers are in a position where they might make use of the available cap space and trade a player like Duclair. The Maple Leafs could use a player like him in their top nine. He has consistently scored points since his stint with the Ottawa Senators. He just finished a season in which he recorded 58 points—a personal best of 31 goals and 27 assists. The Leafs would love to have him on their second line with Mitch Marner and John Tavares. Duclair's contract, which is for $3 million over three years with one and a half years remaining, has a reasonable length and cap hit, especially for Toronto.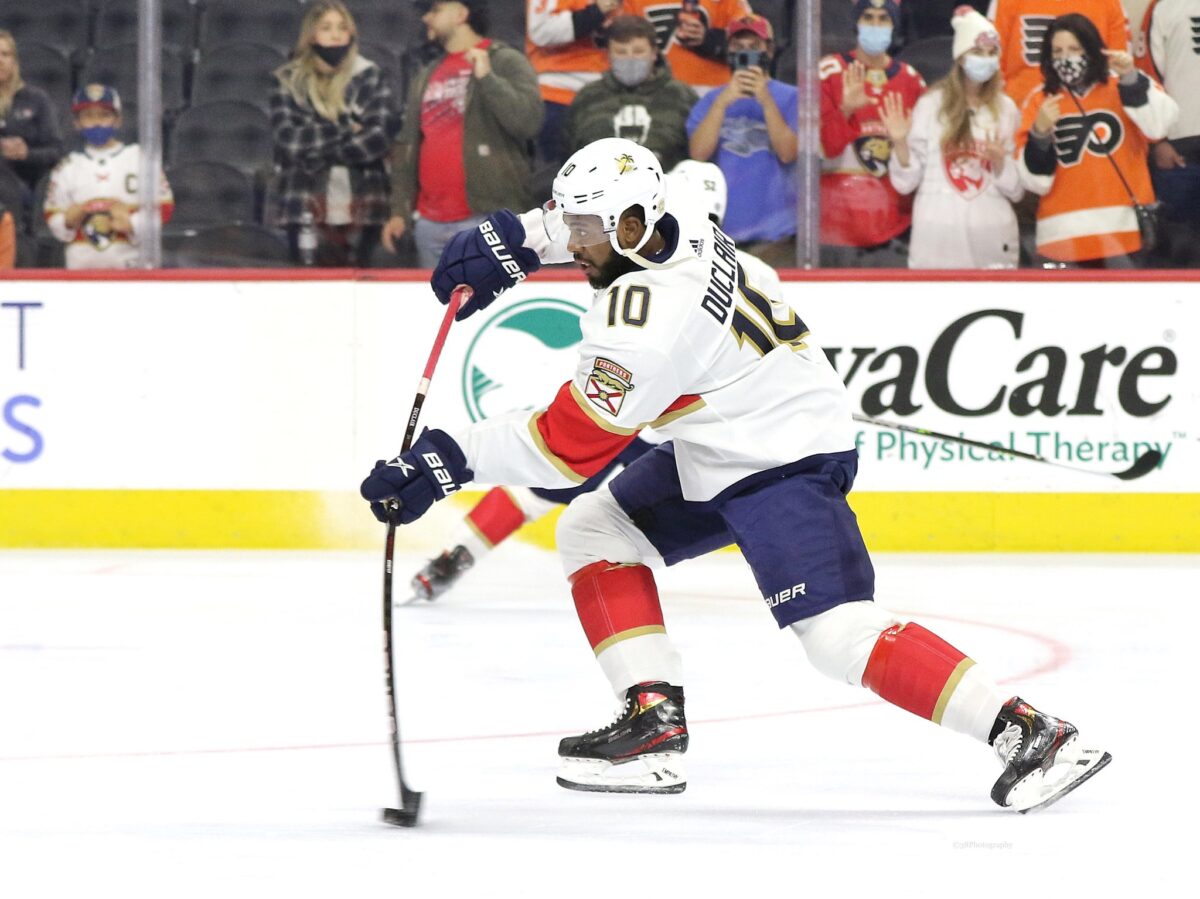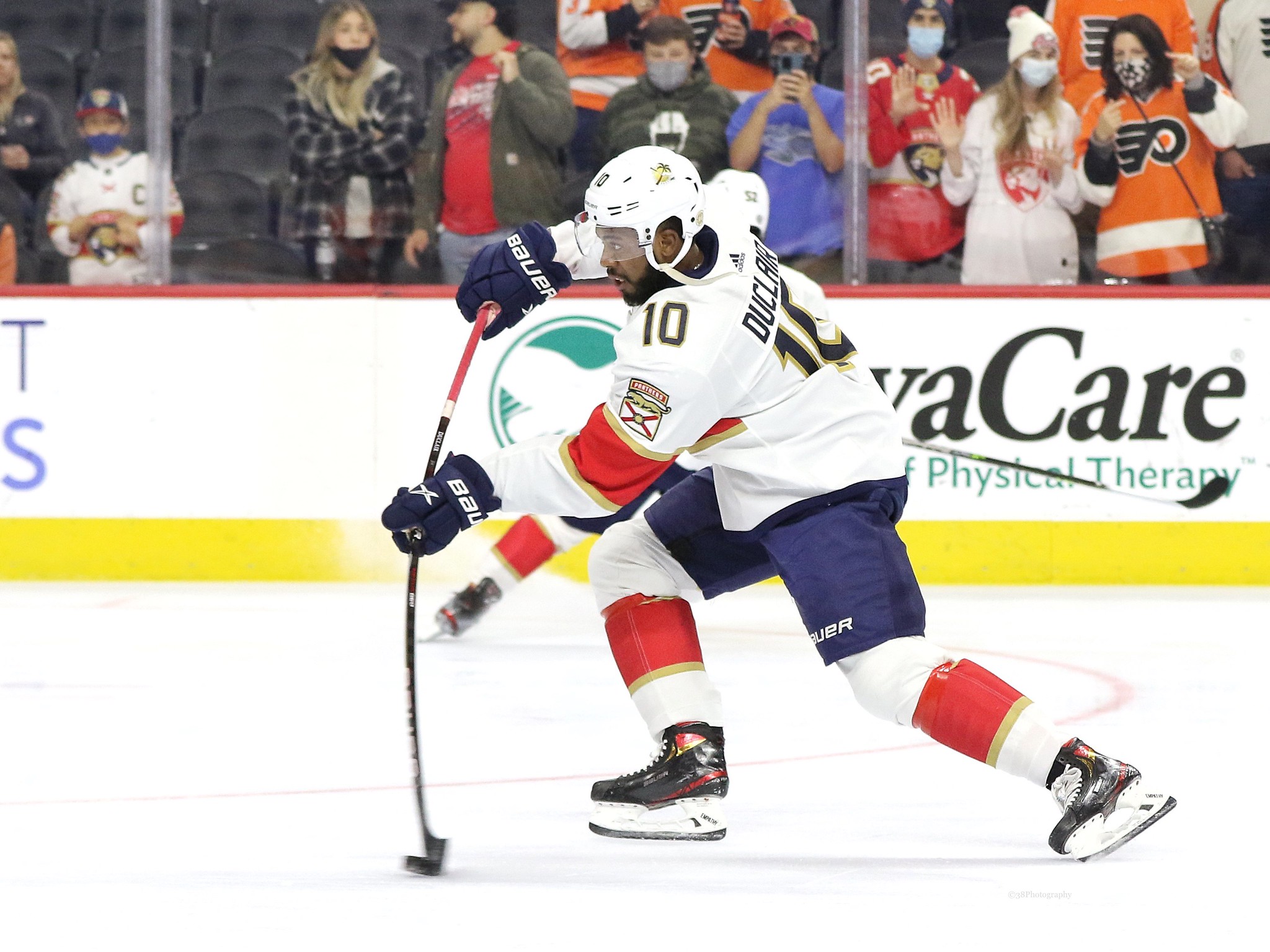 Overall, because of his injury, there is a chance that the Maple Leafs might acquire Duclair for less. Florida, on the other hand, could use some relief with their cap space, so trading him would be beneficial. However, it is challenging to forecast Duclair's comeback due to his injuries and the implications of this type of injury. It would be a good reward for a team like Toronto if the risk could pay off.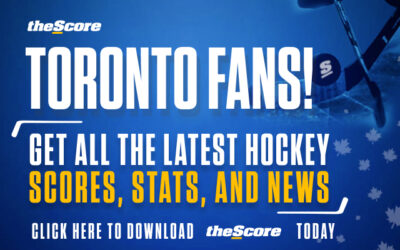 The players that are second- or third-tier are often the ones who help the teams long term when it comes to trade deadlines in the National Hockey League (NHL). Blake Coleman was acquired by the Lightning from the New Jersey Devils on Feb. 16, 2020, in exchange for a first and a prospect. Coleman came with term when he joined the team, during which time he played a key role in the team's back-to-back Stanley Cup victories. Barclay Goodrow, whom Tampa also acquired from the San Jose Sharks, had an influence comparable to Coleman's, demonstrating that sometimes it's the dedicated players who would stop at nothing to succeed for their club that you need to go on a long run.
Related: Maple Leafs Have 3 Good Trade Options to Fix Their Forward Lines
All three of these players could go on to have a similar impact on the Maple Leafs if they can work out a deal with their respective teams. Hartman, Greenway, and Duclair are also all on teams that could make or break their season in the next month before the trade deadline, which will work in Toronto's favour. Over the next five weeks, the playoff race will take shape as more teams drop out, and in that time more teams will become sellers. Although the Leafs aren't willing to trade their first-round pick or Matthews Knies to strengthen their team, they may circle back and potentially trade some of their more valuable assets as things fall into place.
---
---