The Winnipeg Jets are scuffling right now, and their lack of secondary scoring is a big reason why.
Jets Suffering a Power Outage
The Jets have lost four of their past seven games and have played an inconsistent brand of hockey through January after an exceptionally strong first half of the season. Their recent struggles come despite the fact they're as healthy as they've ever been, as key players including Nikolaj Ehlers, Cole Perfetti, Nate Schmidt, and Blake Wheeler have all returned to the lineup from injury.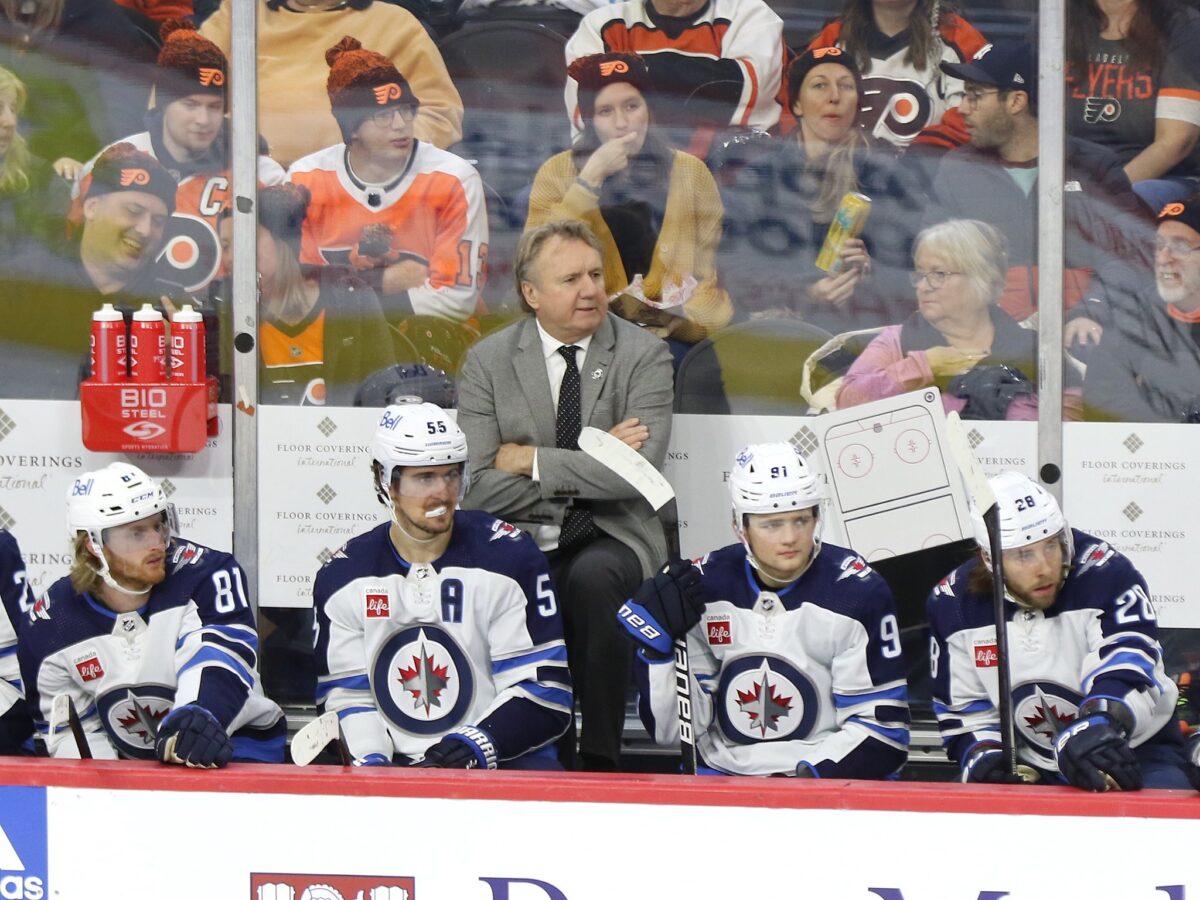 The Jets scored 17 goals in those seven games, which on its face seems not too bad but on a per game basis, is almost a goal below their season average of 3.24. That 17-goal figure is also inflated as 10 goals came in two games — the 5-1 win over the Ottawa Senators and 5-3 win over the Philadelphia Flyers.
They scored just seven times In the other five games combined, and four ended up as losses.
Bottom Six Struggling to Find Twine
When the Jets were decimated by injuries in December, they stayed afloat thanks to contributions from throughout their lineup. The hope was when an influx of talent arrived, they'd be a four-line threat and really take off, but that hasn't materialized as the depth guys have gone silent.
The Jets' bottom six contributed only three of the 17 goals in the seven-game stretch, and they all came against the Flyers. Surprise, surprise, all three markers were key to the win: Axel Jonsson-Fjallby opened the scoring on a deft deflection, Karson Kuhlman scored the third-period game winner, and Kevin Stenlund added an empty-netter to ice it.
Jonsson-Fjallby also had an assist against the Senators, and Adam Lowry had an assist against the Buffalo Sabres on Thursday, but that's it for the bottom-six production — five points in 420 minutes of hockey.
Related: 5 Takeaways From Jets' Season-Long 5-Game Road Trip
---
Latest News & Highlights
---
Lowry is the most visibly snakebitten of the bunch. The centre got off to a strong offensive start, as by the end of December he had 21 points in 37 games, matching his total in 79 games last season under Paul Maurice and Dave Lowry.
This month has not been kind to him, however, as he's recorded just three assists in 13 contests. While he's had a number of grade-A chances, he hasn't converted in his past 23 games; the last time he lit the lamp was more than six weeks ago, on Dec. 11.
The problem extends far beyond Lowry, who remains a key penalty killer and physical presence, and extends far beyond the seven games we've focused on.
Saku Maenalanen has zero points in nine games since returning from an injury that kept him out for more than a month, Stenlund and Kuhlman have just a goal and an assist each in January, and Morgan Barron has two goals in January but is pointless in his past eight games.
It seems high time to re-insert veteran Sam Gagner into the lineup. He's been a healthy scratch for six of the past seven games, but has two goals and an assist in seven January contests and 14 points overall this season. More options are on the horizon as well as Mason Appleton and David Gustafsson are nearing returns.
Appleton has been out since mid-November with a wrist injury that required surgery and practiced in a full-contact jersey for the first time Friday. Prior to hitting the shelf, he had one goal and five assists in 14 games in a mainly third-line role and is a lock to return there once healthy. Bowness said Thursday the "best bet" for the 27-year-old's return is after the NHL All-Star Break, but would not rule out him playing Saturday or Monday.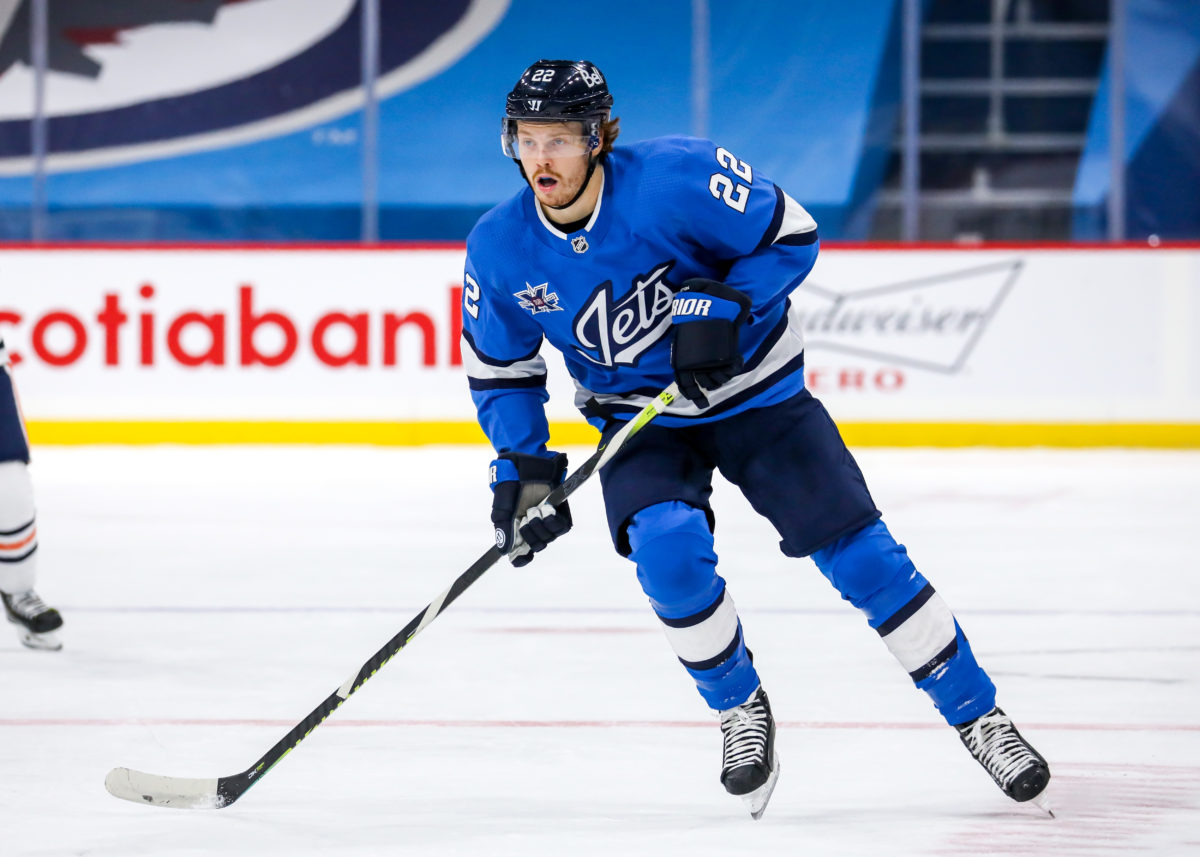 Gustafsson had five assists in 38 games as the fourth-line centre and last played on Jan. 10. He needs a few more days before he begins skating, Bowness said.
Star Players Can't Do it All Every Night
Sure, you can say that star players are paid to score and they should. That's true — the salaries Kyle Connor, Pierre-Luc Dubois, Mark Scheifele and other top-six talents demand come with an expectation to carry the offensive mail — but two lines does not a legitimate contender make.
That's the case in point recently. The top six scored 13 goals in seven games — Connor three, Dubois three, Ehlers one, Perfetti one, Scheifele three, and Wheeler two. In addition, the defence — which head coach Rick Bowness has empowered to jump up in the play with regularity — has been one of the league's best from an offensive standpoint, with 26 goals and 124 points through 50 games. Despite that, the Jets aren't excelling.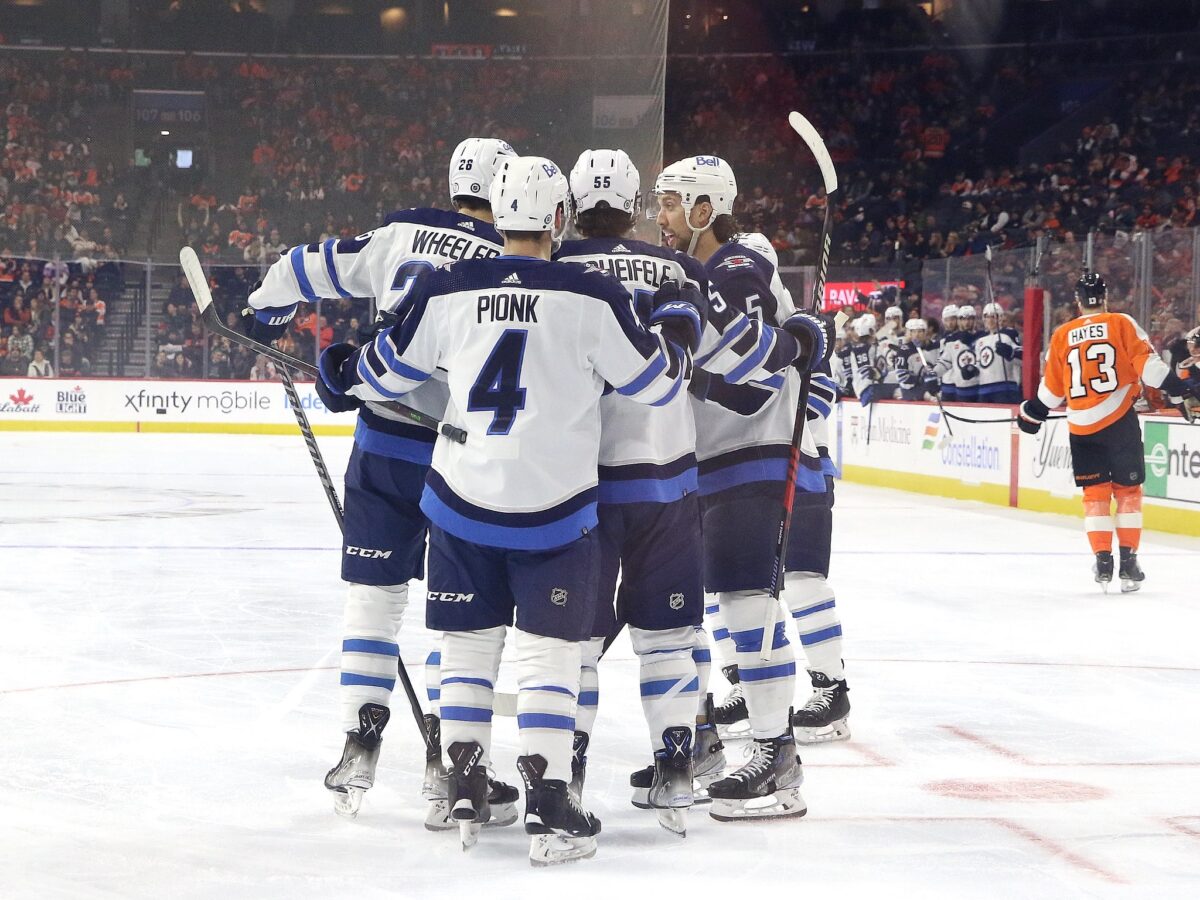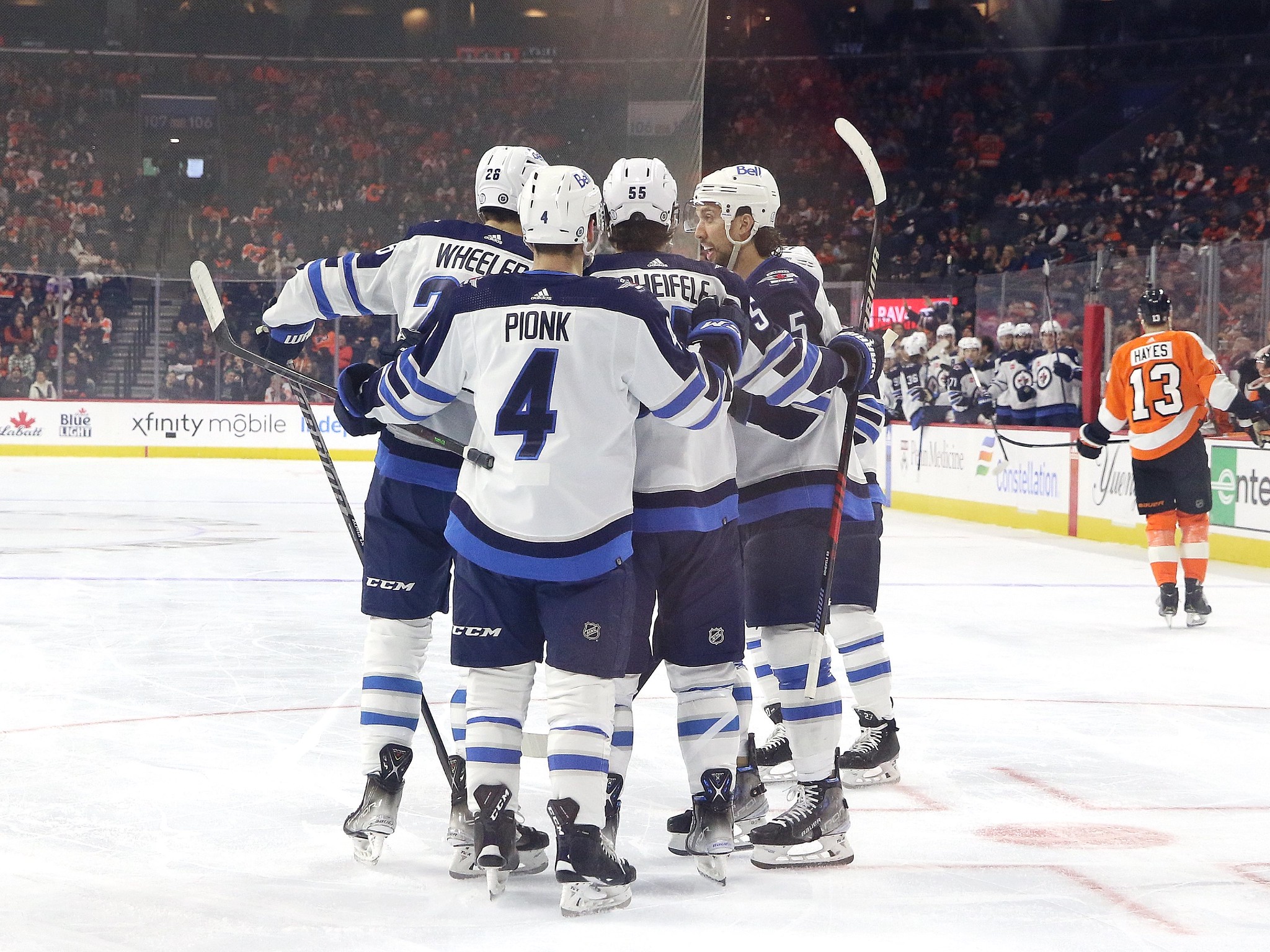 What makes lack of secondary scoring even worse is that it leads to a lack of primary scoring. The top six and the most offensively-adept defenders have all been increasingly keyed on by opponents' defences because the third and fourth lines aren't a threat.
Jets Need to Get Back to Playing With No Passengers
The last time the Jets played a complete game was on Jan. 13 against the Pittsburgh Penguins. The 4-1 win was type of effort that should be viewed as a blueprint for success, as they were creative and opportunistic offensively, dogged defensively — only allowing 23 shots and few high-danger chances — and showed a high compete level.
"That was probably one of the best games we played all year, it really was, in terms of how we wanted to play and how to be successful going forward," Bowness said after the game. "There were no passengers tonight. Everyone contributed."
Lacklustre performances have been the rule since then. The Jets have not played anywhere near their station as one of the Central Division's top teams, nor do they look like a team that should be a Trade Deadline buyer. They look more akin to the club that continually underperformed last season under the old regime.
Laziness and excuses have creeped back in — the 4-1 loss to the Montreal Canadiens on Jan. 17 and their most recent 3-2 loss to the Sabres were shockingly lackadaisical — and their puck management has been nothing short of terrible. It's been hard to even count the number of egregious turnovers they've made or the number of botched breakouts.
The offence has been too pass-happy, often not generating a shot on odd-man rushes. That's something that drives Bowness up the wall — against the Sabres, he blew his top after the team had a three-on-one rush but mustered only a weak chance off Ehlers' stick. Soon after, boos rained down from home fans for the first time in a long time.
Bowness spoke with players before Friday's practice as to why they've had nothing going. Speaking with media afterward, he promised the team knows what the blueprint for success is and that getting back to form means hard work.
"They all know when we're playing well, what we look like. They all know right now that's not what we're doing… we're not looking like we know how we can look, how we can play. There's an honest recognition of that," he said.
"If they were unsure of what we looked like when we were playing well, that's a whole other problem, but they know how we have to look, they know when we're playing well what we look like," he continued. "That came out very clearly — we're off a little bit, these are the areas we're off a little bit."

Rick Bowness
The Jets are still in a good position at 31-18-1 but if they make the playoffs and play like they are now, their postseason experience will be a short and sad one. Hopefully, they'll get back to being a four-line team in the final two games prior to their break so they can enter it feeling good.