The Winnipeg Jets finished a hectic 16-game December with a 9-7-0 record, struggling a bit toward the end of the month as injuries piled up and made them thin on talent, especially up front. They enter 2023 on a two-game winning streak, but also in a decimated state, with no fewer than seven regulars and five top-nine forwards on the injured reserve.
Thankfully, the Jets got some strong performances throughout December from their dwindling healthy personnel. Those strong performers helped build up a point cushion; a cushion they'll hope is big enough to still in the Central Division playoff picture when some players start to return in mid-January. Three players in particular excelled, players we'll highlight here.
1) Josh Morrissey
This author is running out of adjectives to describe Josh Morrissey's 2022-23 season. The defender has been the Jets' best player from the get-go and is performing in a revelatory fashion on both sides of the puck. He has been a step ahead of his opponents all season and has racked up points at a torrid and historic pace.
Morrissey recorded up another 17 points in December, and had an 11-game point streak from Dec. 4 through Dec. 22, which tied the second-longest stretch in Atlanta Thrashers/Jets history. The 11-game point streak was also an 11-game assist streak, the sixth longest in NHL history among defencemen. He is second on the Jets in points with 42, one behind Kyle Connor.
All it took to unleash this beast was for head coach Rick Bowness to tell Morrissey that he wanted the blue liner to be in the top five of Norris Trophy voting at the end of the season, and to trust him to jump up in the play and produce offence. If Morrissey was given similar license by Paul Maurice and the former regime, one has to wonder if this type of dominance would have began a long time ago.
2) Kyle Connor
The rumours of Kyle Connor's demise were greatly exaggerated.
The sniper potted eight goals and added 14 assists in this month and failed to record a point in only three games. He's up to 43 points on the season, and with a goal and an assist against the Edmonton Oilers on New Year's Eve, surpassed Morrissey as the team leader.
With 16 goals on the campaign, he's not on pace to score 47 as he did during his Lady-Byng winning 2021-22, but has returned to form after an ice-cold — and unlucky — start and is on pace to land in the 90-point realm again. In the first 14 games of the season, he scored just twice — and one was an empty netter — but has left that far in the rear view mirror and is contributing to the offensive attack as expected. That's been key as he's one of few top-six talents who have been consistently healthy.
Connor's vision and passing ability has been underrated for his entire career — perhaps understandably, considering his elite shot — and he's flexed those skills with regularity, with 27 assists, second on the team behind Morrissey.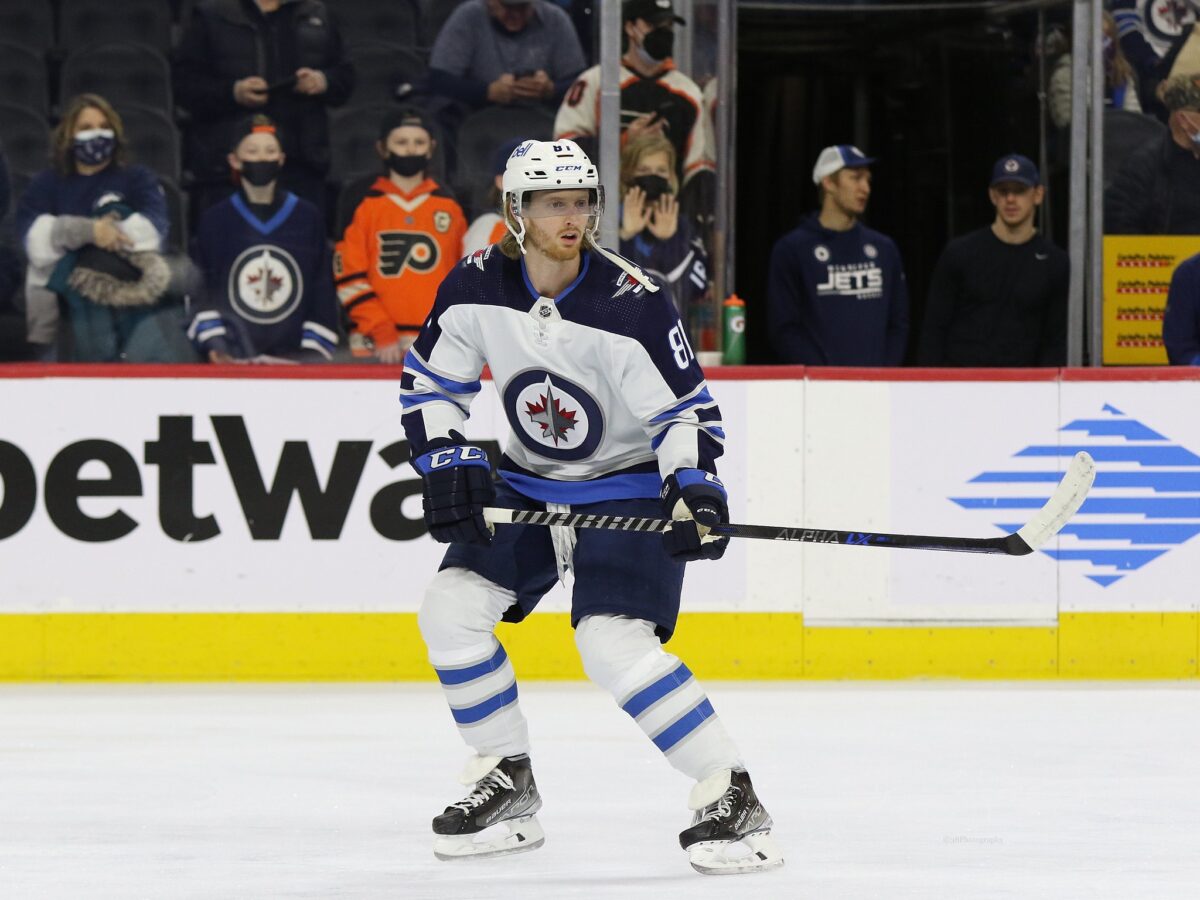 His playmaking ability has been notably key to Mark Scheifele's scoring success, as the winger has drawn an assist on 12 of the centre's team-leading 23 goals.
3) Adam Lowry
Adam Lowry is the type of heart-and-soul player every team needs, and his value to the Jets was never more apparent than it was last month. Long considered a leader despite not having a letter, finally being named an alternate captain prior to the season by Bowness was an overdue acknowledgement of all he brings to the ice.
Related: Jets Make Right Call Naming Lowry an Alternate Captain
---
Latest News & Highlights
---
Lowry simply knows what he has to do and is willing to do it, every night. In addition to being entrusted to shut down opponent's best players as third-line centre, he is a key penalty killer on a regime that's jumped from 28th in efficiency to top 10, bangs opponents around with his big frame, steps in front of shots, and protects his teammates when necessary.
On Dec. 15 against the Nashville Predators, after Nate Schmidt was knocked out of the game on a high hit from Tanner Jeannot, Lowry immediately made Jeannot answer the bell on the next faceoff. The spirited fight sparked the crowd and the team.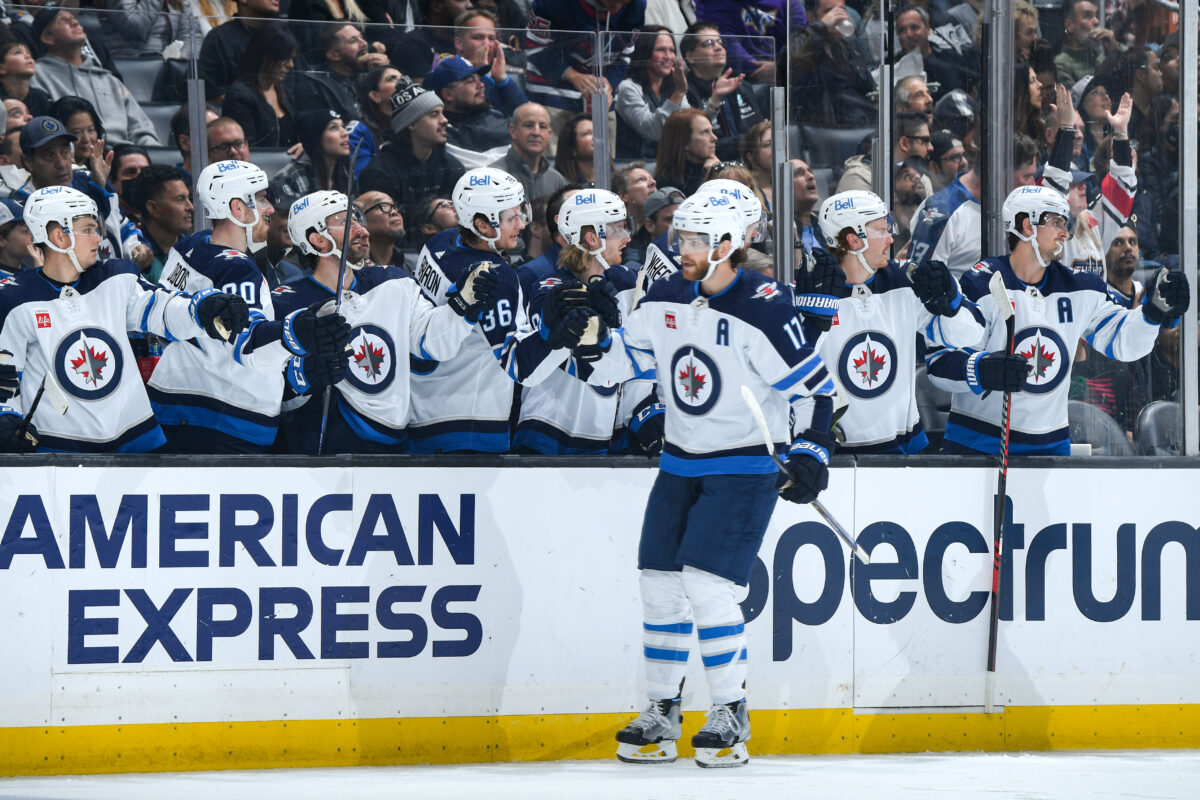 "Incredible leadership by Adam," Bowness said after the game, which the Jets won 2-1 in overtime. "What he did, you have to do that, especially in our rink. He's a great teammate. Like we always say, they take a run at one of us, they take a run at all of us and we're all gonna respond. Adam was the guy who responded."

From: 'Lowry a leader in every sense of word,' Winnipeg Free Press, Dec. 16, 2022.


Lowry has not only used his hands to chuck knuckles, but also to contribute offensively and is quietly putting together a career-year, points wise. Last season, as he struggled to excel under Maurice and later his father, Dave Lowry, the younger Lowry had 21 points in 79 games.
Lowry has already matched that total in just 37 games this season, and his ice time has actually dropped a few seconds. His career high is 29, set in 2016-17. He recorded three goals and six assists in December, and when you combine that output with everything else, he looks like nothing less than a future captain.