As the calendar flips to 2023, the Detroit Red Wings stand to benefit from the cliché theme of new beginnings. Several key players are slated to return from extended absences with the hopes of a healthy New Year.
Jakub Vrana, Robby Fabbri, Tyler Bertuzzi, and Filip Zadina are expected to rejoin the Red Wings' lineup in short order. All four have missed a significant amount of time this year for varying reasons.
Related: Red Wings Face Big Lineup Decisions as Injured Players Return
With that being said, let's dive into what the Red Wings can expect from this quartet once they return to the lineup.
Jakub Vrana
It's been well-documented that Vrana spent a majority of the 2022-23 campaign in the NHL/NHLPA Player Assistance Program. He entered the program on Oct. 19 and was reinstated on Dec. 16. After a few practices, he joined the Grand Rapids Griffins for a conditioning stint.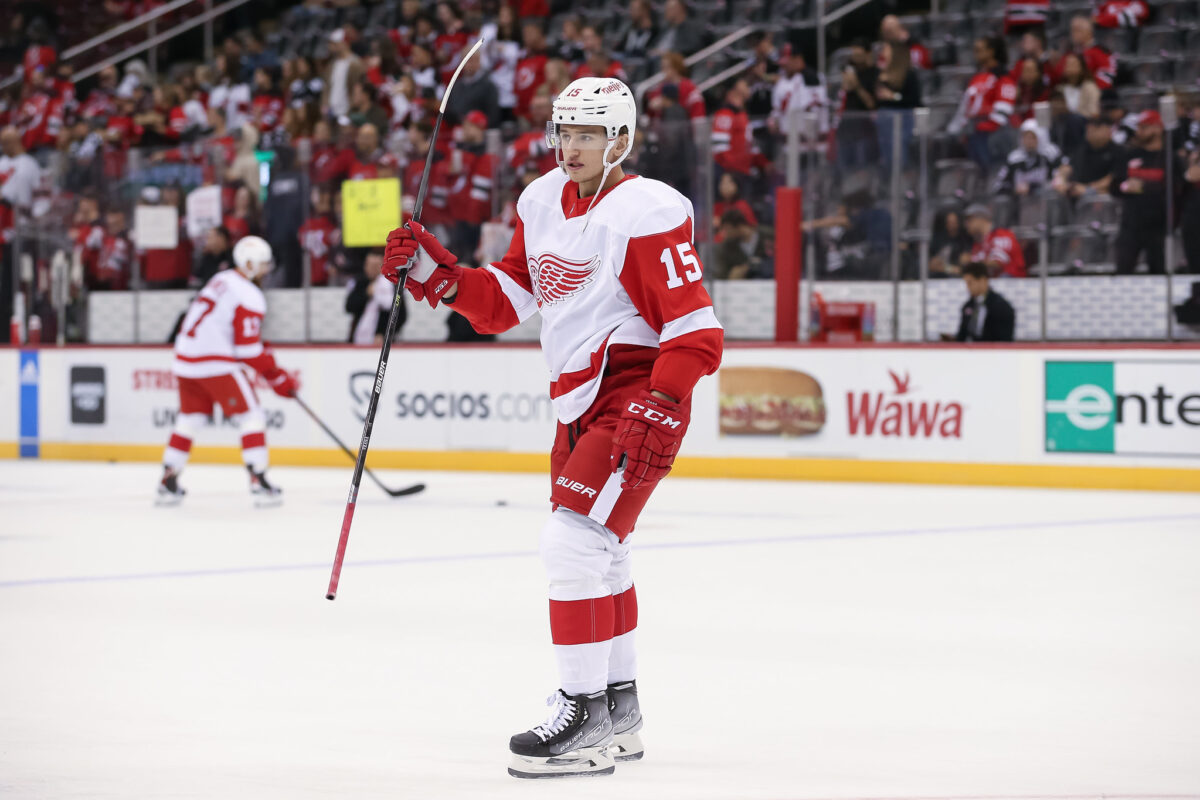 Vrana's last NHL game was Oct. 15 against the New Jersey Devils. At this point, the Red Wings need him to get back into game shape. The conditioning stint will help, plus Vrana's been in a similar position before.
After missing most of the 2021-22 season following shoulder surgery, Vrana scored three goals in his first two games back. He eventually hit his stride around his seventh game. Following a similar trajectory, Vrana should be back as a core component of Detroit's top six by the end of January. Until then, he'll likely start lower in the lineup and have a role on the second power play unit. 
Robby Fabbri
Surely, Fabbri is itching to suit up for an NHL game. It's been almost nine months since his last contest – a 6-5 loss to the Minnesota Wild on March 10, 2022. Since then, Fabbri has been rehabbing his torn ACL, which has included light skating starting in October and full team practices in December.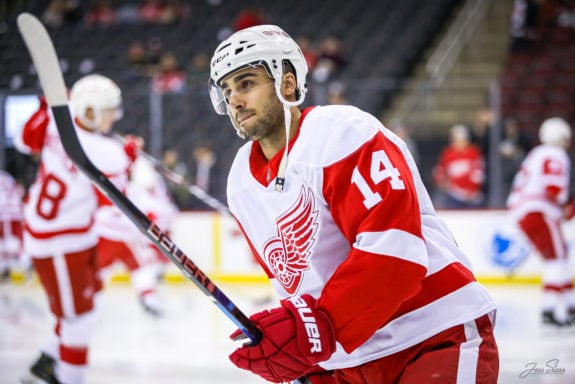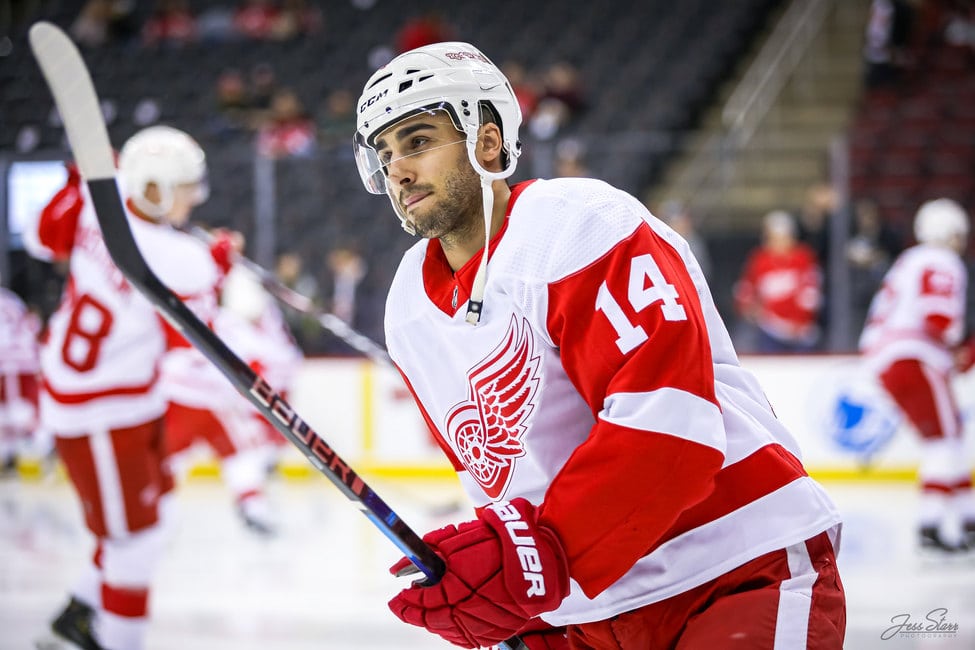 Now that he's ready to go, expect Fabbri to start out in the bottom six as he works off the rust. He'll almost certainly be slower than he was prior to the torn ACL, so limited minutes on the fourth line might be ideal at first. 
Overall, Fabbri's ceiling for this season is a third-line contributor and power play asset. The Red Wings are a much deeper team than the last time Fabbri appeared in a game, so he'll need to work hard to maintain a spot in the lineup.
---
Latest News & Highlights
---
Tyler Bertuzzi
For better or for worse, we know what to expect with Bertuzzi. He broke his hand earlier in the year, missed a month, then returned for seven games before breaking his other hand. He's been out of the lineup ever since.
Bertuzzi was not overly effective after returning from the first broken hand. In particular, his skating was choppier than usual, which was odd to see given the fact that he did not sustain a lower-body injury that would impact his range of motion.
Related: Red Wings Due for a Trade
I suspect that Bertuzzi will need 8-10 games to return to form. It wouldn't hurt to start him off in the bottom six so he can work off the rust playing less strenuous minutes. But don't expect Bertuzzi to be his 2021-22 self if he's inserted into the top six immediately – he needs time to get up to speed. By February, Bertuzzi should be back in his old role as a top six pest with a knack for scoring gritty goals.
Filip Zadina
Last but not least, Zadina has missed the last two months following a blocked shot against the New York Islanders. While the Red Wings did not specify the exact ailment—labeled as a lower-body injury—one can assume something in Zadina's right leg broke if it kept him out eight-plus weeks. Because of this, it may take time for the former first-round pick to regain his speed.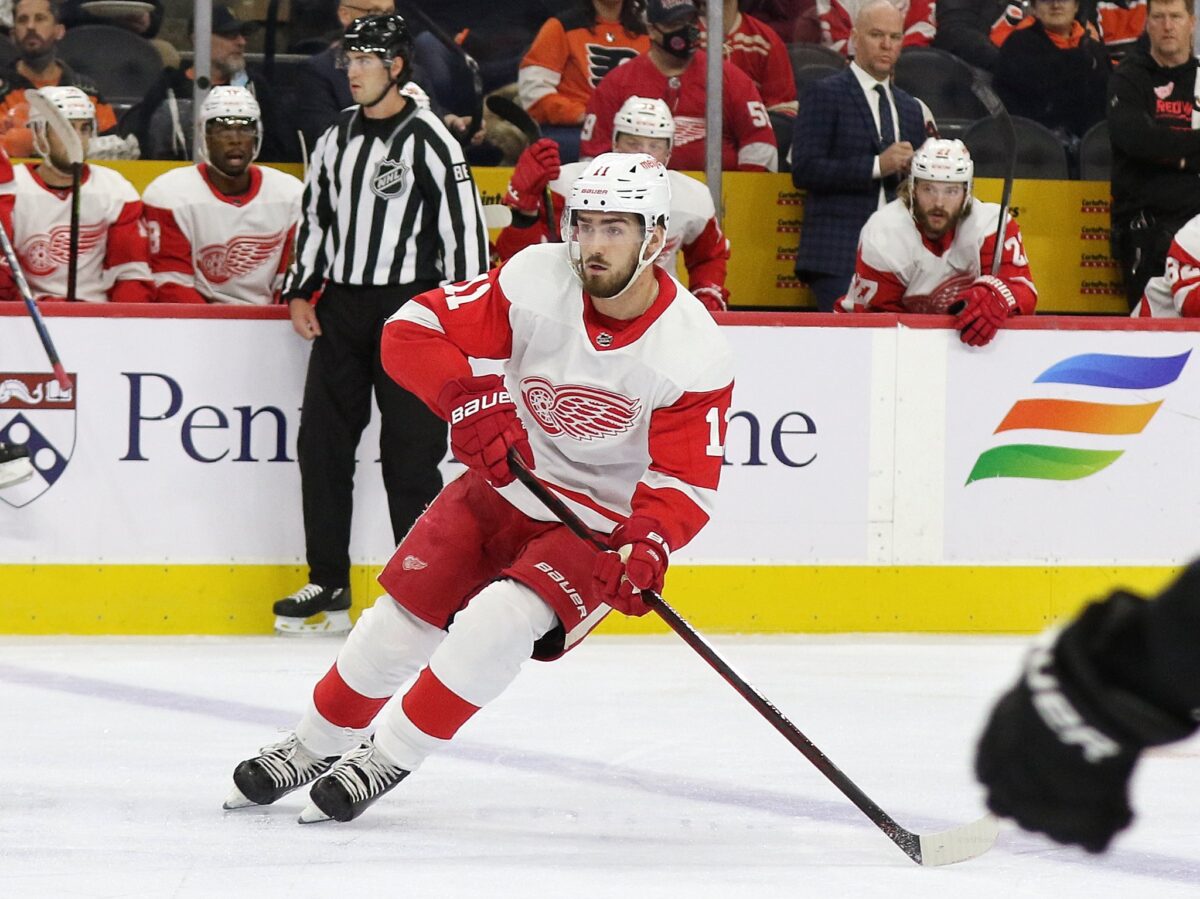 From a depth chart standpoint, Zadina is near the bottom – which was the case before the injury as well. He'll likely start out on the fourth line or as a healthy scratch competing for ice time. Given Detroit's surplus of forwards and the amount of time Zadina spent on injured reserve, a conditioning stint with the Griffins might be beneficial. Either way, the forward has a steep climb ahead of him – and the competitive spirit to undertake the challenge.
Final Word
With so many forwards returning to the lineup, the Red Wings will need to make cuts. Jonatan Berggren, Elmer Soderblom, and Joe Veleno can all be assigned to Grand Rapids without having to pass through waivers, though all three have exceeded expectations in Detroit.
Whether players are assigned to the Griffins, put in a holding pattern with a conditioning stint, or traded to open up roster spots, one thing is clear: Detroit hasn't had this much quality depth in years. And that's a great problem to have.