The Edmonton Oilers head into the new year with a 20-16-2 record and they've leaned heavily on players like Connor McDavid, Leon Draisaitl, Ryan Nugent-Hopkins, Zach Hyman, and Stuart Skinner. In a season where they were considered Stanley Cup contenders, they're currently battling it out for a wild card spot. That said, they may only be a couple of pieces away from getting back on track to being one of the favourites in the NHL to raise Lord Stanley.
However, the Oilers have players in-house that can help them now but need to have better performances in 2023 than they've shown in the latter half of 2022. There's no question that they need more out of Jesse Puljujarvi, but he's also the likely candidate to be traded in a package deal at the trade deadline. Moreover, Darnell Nurse struggled in a string of games in December but closed the month playing steady hockey from the back end. With that in mind, below are three additional Oilers who've proven in the past that they can perform at a higher level, and need to step up and elevate their play in the new year to help the team down the stretch.
Jack Campbell Needs to Make the Big Save When Called Upon
Oilers' goaltender Jack Campbell is a likable guy with not-so-likable statistics for a player paid $5 million to stop pucks. His 3.90 goals-against average (GAA) places him 73rd in the NHL, and his .876 save percentage (SV%) ranks 76th. Because of that, The Hockey Writers' Marko Zlomislic included him in the list of the five most disappointing players this season. Taking that into account, it can only go up from here for Campbell, right?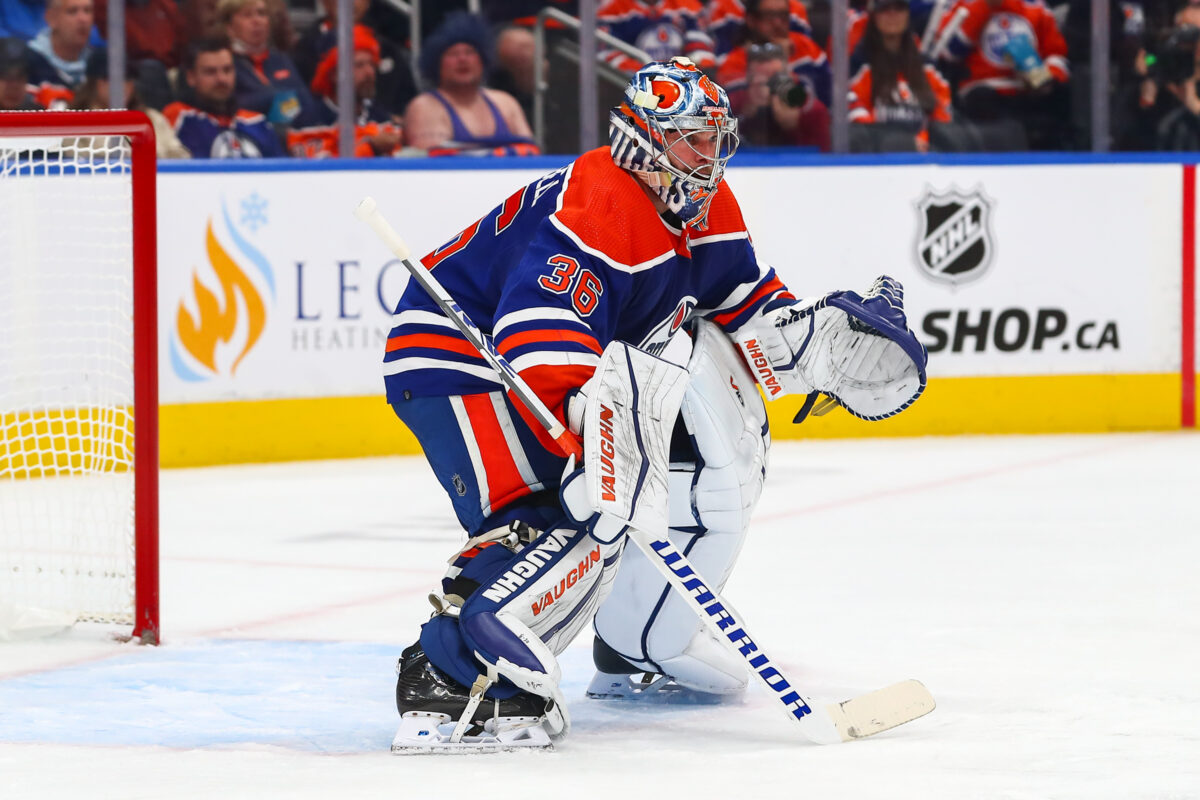 Campbell has lost the starting role to Skinner, but in 2023, the Oilers will need both of their goaltenders up and running as they push for a playoff spot. Skinner is writing his own fairytale story – the local kid, who climbed the ranks and proved to be a winner at every level – now stealing the show with his hometown team, but Campbell has a chance to salvage what's remaining of his first season in Edmonton with a strong second half. Needless to say, it'll take prime-Dominik-Hasek-like performances (which is unlikely) to significantly lower his GAA and improve his SV% to respectable numbers, but from here on out, he just needs to be reliable and make the big save when called upon in 2023.  
On an optimistic note, Sportsnet's Mark Spector tweeted that Campbell is going through an equipment overhaul, changing his pads to a more modern style, and a new, much bigger chest protector. This change, especially mid-season, is rather significant. Former NHL goaltender and the Daily Faceoff's Mike McKenna wrote an article on Nov. 15 detailing Campbell's hesitancy to switch to modern equipment and felt that his old style of gear was leading to goals against. Changing equipment, especially for goaltenders, is never an easy transition. At the same time, Campbell's willingness to make the change for the better of the team is admirable, hopefully leading to positive results for him in 2023.
Kailer Yamamoto Suffered Injuries, Now Needs to Start Producing
Kailer Yamamoto had big expectations heading into this season. The small-statured forward recorded his first 20-goal campaign last season, which earned him a two-year contract extension worth $6.2 million and there was an expectation for him to carry over that momentum and offensive production into 2022-23.
So far, it seems injuries have nagged the Oilers forward. In Game 2 of last season's Western Conference Final with the Colorado Avalanche, Yamamoto took a high hit from Gabriel Landeskog, which took him out of the series with an upper-body injury. Also, he suffered an undisclosed injury prior to the start of this season, which caused him to miss the opening game against the Vancouver Canucks.
---
Latest News & Highlights
---
That said, Yamamoto only registered three assists in the first eleven games of this season and then was once again injured on Nov. 8 against the Tampa Bay Lightning. The Oilers' forward was sidelined for nearly a month and made his return on Dec. 5. In the 13 games since he's returned, he's been better, tallying two goals and four assists, producing at 0.46 points-per-game (PPG), still down from his 0.49 PPG from all of last season.
Yamamoto's battled injuries since last season's playoffs and hasn't quite found the right groove in the latter half of 2022. Yet, his underlying analytics since returning from injury is promising. According to Natural Stat Trick, in his last 13 games, he's recorded 2.92 expected goals for per 60 minutes (xGF%) and 11.38 high-danger chances per 60 minutes (HDCF/60). Additionally, in the game against the Winnipeg Jets on Dec. 31, he rattled a shot off the iron in the dying seconds, nearly tying the game. Hopefully, the brunt of his injuries is behind him, because the Oilers need him to provide secondary scoring in the new year, and not solely rely on four players to produce offence, to stay competitive in the playoff race.
Evan Bouchard Needs to Simplify His Game While Providing Offence
It's been an up-and-down 2022-23 campaign for Evan Bouchard, producing three goals and 11 assists in 38 games this season. He's played games where he's shone, like his two-goal outing in the 4-3 come-from-behind win against the New York Rangers on Nov. 26, but there also have been games where his defensive lapses cost the team.
Bouchard was benched for the last half of the third period on Dec. 5 against the Washington Capitals after allowing easy access to the front of the net, which led to a goal against in a 3-2 loss. There were also two costly mistakes against the Anaheim Ducks, one of them was a giveaway at the blue line that sent Ducks' forward and former Oiler, Ryan Strome in alone on a breakaway, scoring his eighth of the season.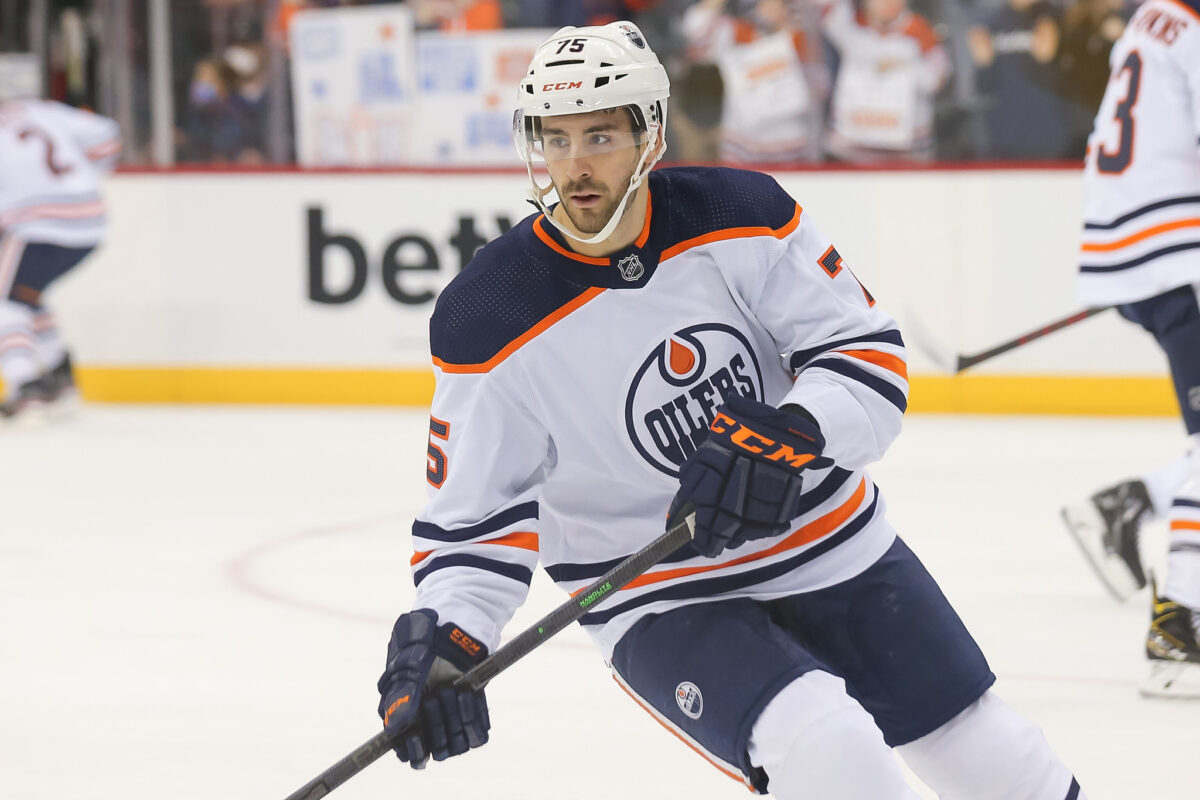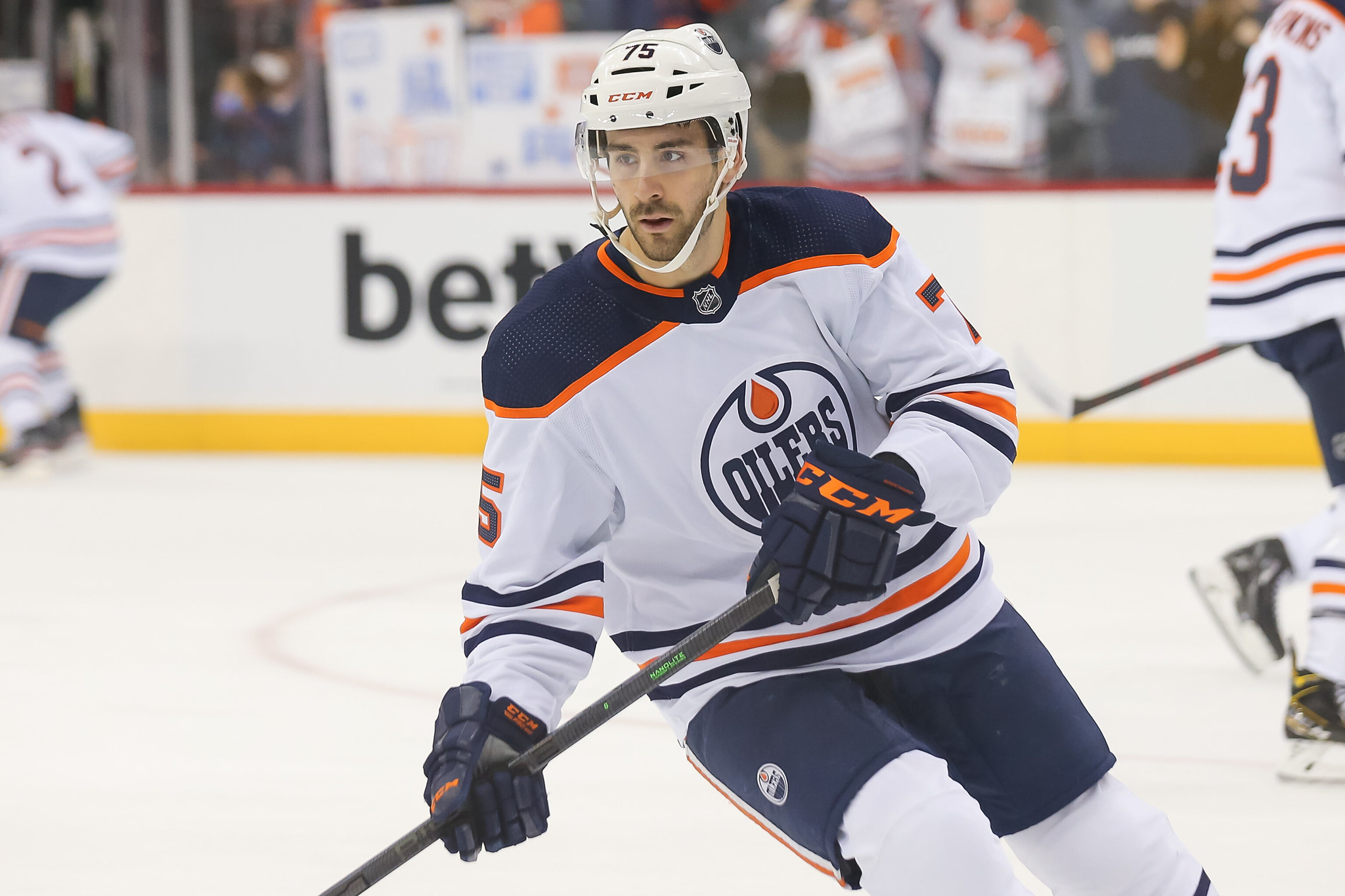 Oilers' head coach Jay Woodcroft spoke of the play of his young defenceman after the loss to the Ducks, saying, "(Bouchard) is a young D-man who's going through a stretch where simplicity might be his way out of it, rather than complexity. Simple plays with the puck. Simple reads with the puck." He added, "He's a young man who is learning his way in the National Hockey League. Unfortunately, those chances against ended up in our net, and the margins were thin today."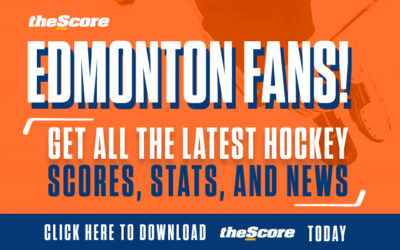 Bouchard at times lacks awareness in dangerous situations, but even with his mistakes, his underlying analytics are pointing in the right direction. According to Natural Stat Trick, at 5-on-5, he's posted a 54.72 Corsi (CF%), 54.74 scoring chances for (SCF%), and 56.22 high-danger chances for (HDCF%). He has the gift of natural offensive instincts, but if he can add a level of simplicity while managing the puck better in crucial moments, the Oilers will benefit from having a more consistent blueliner down the stretch in 2023.
Related: 10 Big Oilers' Stats From December
The Oilers play divisional opponents in seven out of their next 12 games in January, and they'll need everyone, including Campbell, Yamamoto, and Bouchard, firing on all cylinders to stay competitive in the playoff push.
Between the three players mentioned above, who do you think will have the biggest impact in 2023? Have your say in the comments below!
---
---