Only one game remains before the NHL All-Star Break, and the Philadelphia Flyers have rounded into the type of team that fans should expect to see for the rest of the season. Their hot streak after the holiday break has cooled off with three consecutive losses, and they sit at 20-21-9 in seventh place in the Metropolitan Division eight points behind the Pittsburgh Penguins for the final Wild Card spot in the Eastern Conference.
The Tortorella Assessment
The Flyers reeled off nine victories in 12 games beginning with an undefeated road trip in stops against the NHL's three California teams after Christmas. However, after a hard-fought win against the Detroit Red Wings on Jan. 21, they've lost three consecutive games to teams occupying divisional playoff spots in the Western Conference.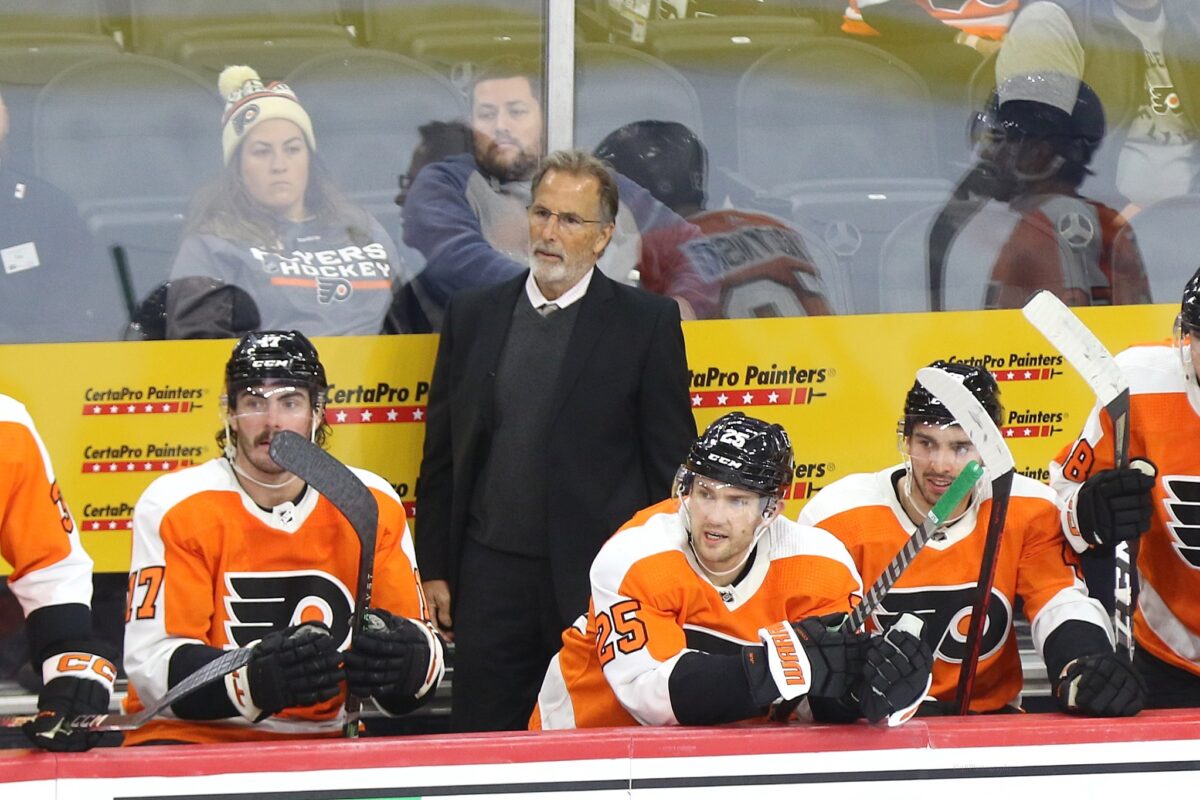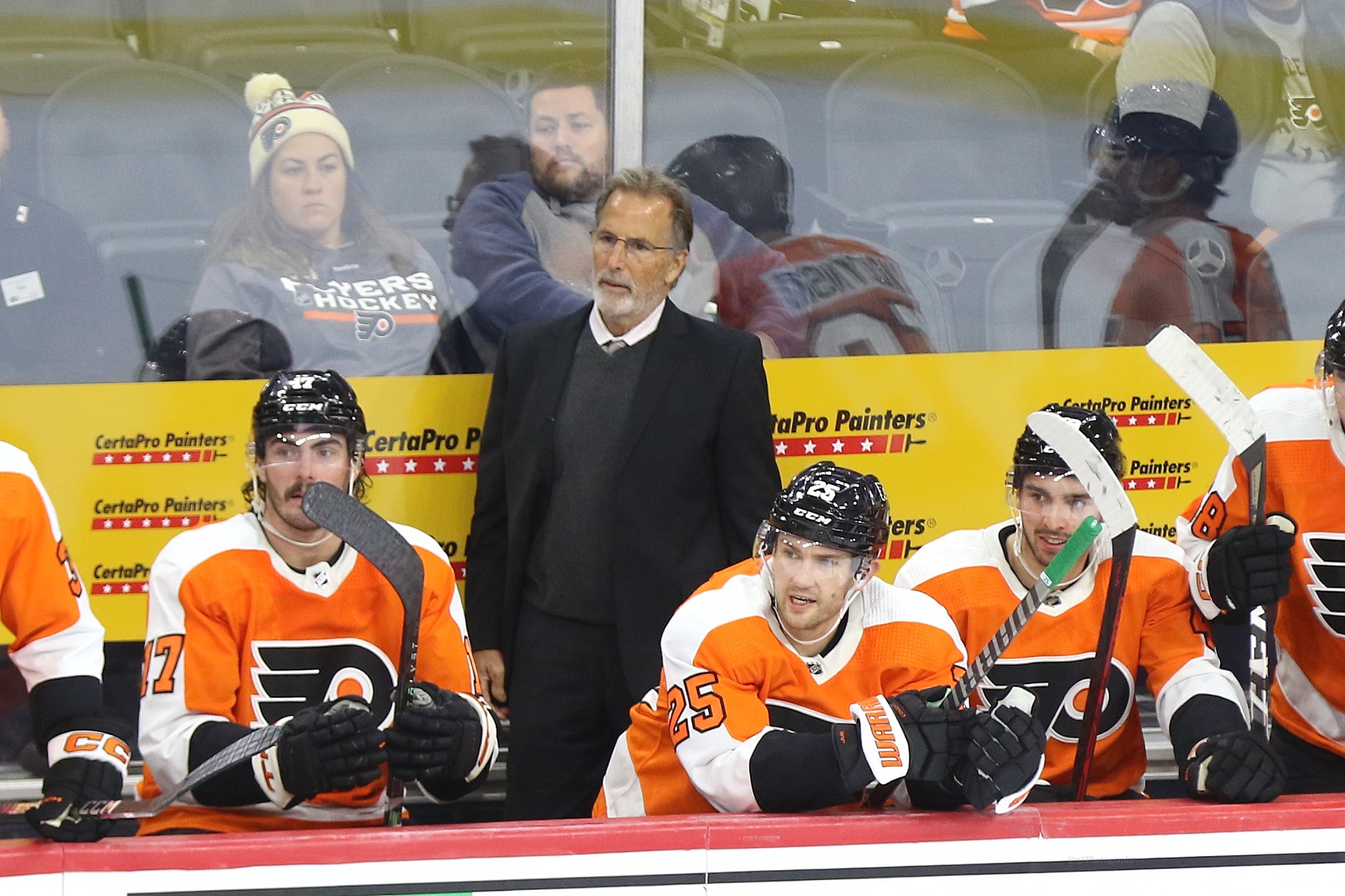 The Winnipeg Jets took a 3-0 lead over the Flyers in the opening period on Jan. 22. The Orange and Black rallied to tie the game, but Winnipeg pulled away with a 5-3 victory. The Los Angeles Kings and the Minnesota Wild needed overtime to take down a pesky opponent that fought hard until the very end. The close losses against teams with superior talent led head coach John Tortorella to credit the hard work of his team after the overtime loss to the Kings.
"The past two games, there's so many good things that I think have gone on with this team. I like a lot of things about a lot of players and within the team itself. I just like how they've handled themselves and not losing themselves because things aren't going their way at certain times. I think we've grabbed momentum back," Tortorella said. "This is what I like about the team the past couple of nights. I think we found our game, started skating. Just like the other night, we come back being down 3-0. We just stayed with our game. I thought we played a good game. I thought we worked our a– off against a really good team."
Related: Evaluating 6 Flyers as Potential Trade Deadline Chips
The Flyers lack the offensive firepower to sustain success against playoff-caliber opponents over a full regular-season schedule. Their hot streak did include a few wins over respectable competition. They even completed a home-and-home sweep of the division rival Washington Capitals. However, with 50 games in the books in 2022-23, they've made it clear that they are better than the bottom tier of the NHL while they lack the talent to compete for a playoff spot.
Ersson, Sandström Battle for Backup
The Flyers chose to move Felix Sandström to the active roster on Jan. 20 after his conditioning stint in the American Hockey League (AHL) ended. His short-term replacement Sam Ersson went 5-0-0 while saving 4.2 goals above expected (GSAx) according to the Money Puck model in the only month of NHL action in his career. Sandström has struggled with an .886 save percentage (SV%).
"Erss (Ersson) certainly isn't going down because of his play, obviously," Tortorella said. "He's 5-0. He has a .918 save percentage, but there's always different things that happen with rosters."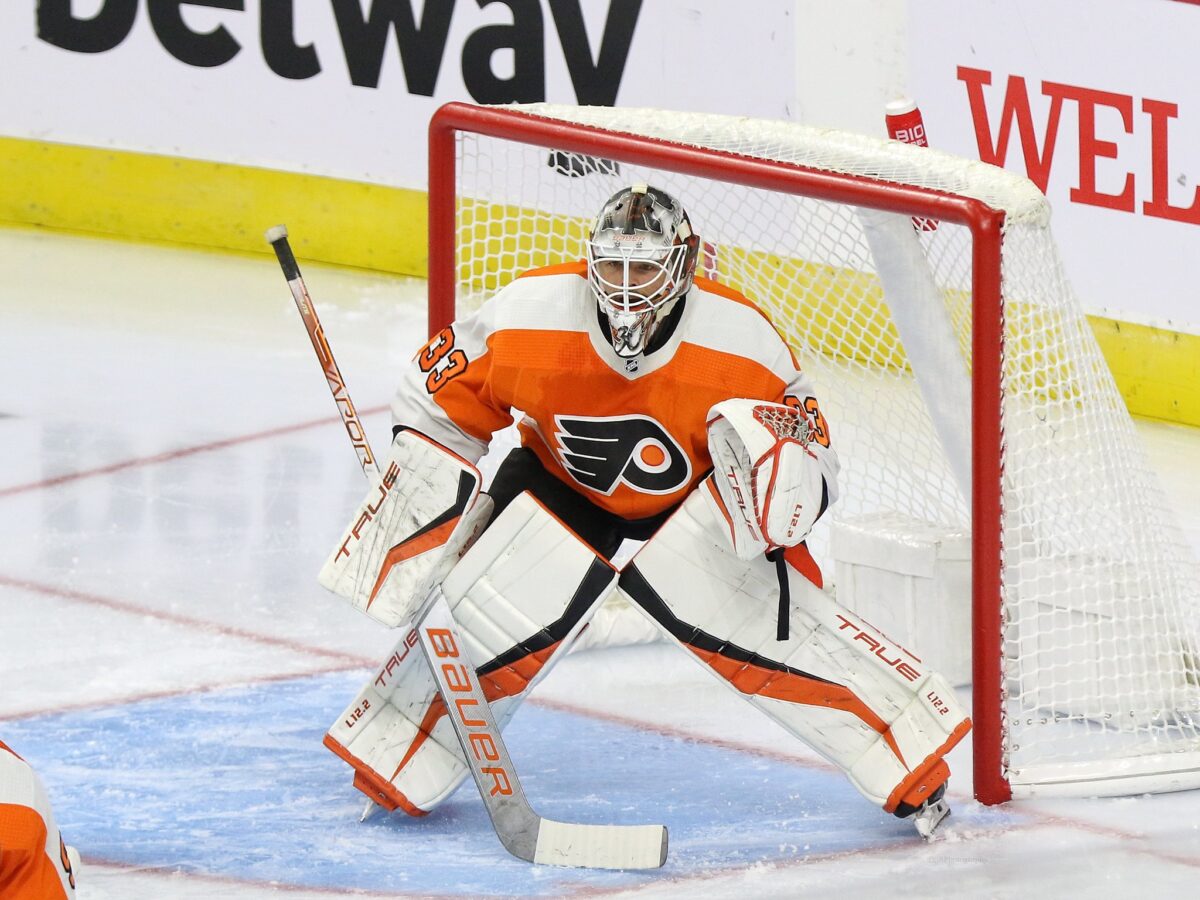 Sandström would've needed to pass through waivers to accept a full-time role in the AHL with the Lehigh Valley Phantoms. Demoting Ersson did not require waivers. The convenience unquestionably played into the decision to keep an inferior goaltender on the NHL roster. Tortorella spoke about the need for improvement from Sandström. 
"We need another save," he admitted frankly just hours before his backup goaltender started against Winnipeg. "That's the next step for him. Now, I'm not sure if that happens. He's going to get the opportunity, but he needs to make the next save. I think you'll see him in the win column more (if he does)."
The 26-year-old Sandström then allowed a back-breaking goal to Karson Kuhlman in the third period that put the Jets up 4-3. It was exactly the type of weak spot that his head coach pointed out, and it cost the Flyers a chance at finishing off an improbable comeback from three goals down. Tortorella said a lot by saying very little when asked about whether the soft goal aligned with the reasoning for his pregame challenge.
"You have the answer. You're asking me questions you have the answers to," the veteran bench boss told the Philadelphia media.
---
Latest News & Highlights
---
While Sandström hasn't had the surest defense in front of him in 10 NHL starts in 2022-23, his -4.7 GSAx in 10 games doesn't measure up to his Swedish counterpart. Ersson also outplayed him during training camp and the preseason. The Flyers aren't fielding the best possible NHL roster with Sandström backing up for Carter Hart.
Tortorella also mentioned that part of the rationale for sending Ersson to Lehigh Valley is to get him more consistent playing time as the top goaltender. The 23-year-old rookie is in his first extended action in North America after an injury kept him out for most of the 2021-22 season. It's unclear if the waiver exemption was the chief concern. If the deciding factor was protecting a 26-year-old who has struggled in minimal NHL action from a possible waiver claim, general manager (GM) Chuck Fletcher and the front office made a mistake.
Resurgent Ristolainen
Rasmus Ristolainen stumbled out of the gates in 2022-23. He found himself as a healthy scratch on Nov. 5 against the Ottawa Senators after playing just four games on his brand new $25.5 million contract. The 6-foot-4 defenseman had just two points through his first 37 games, but he has suddenly found his stride offensively with two goals and three assists in his last six games.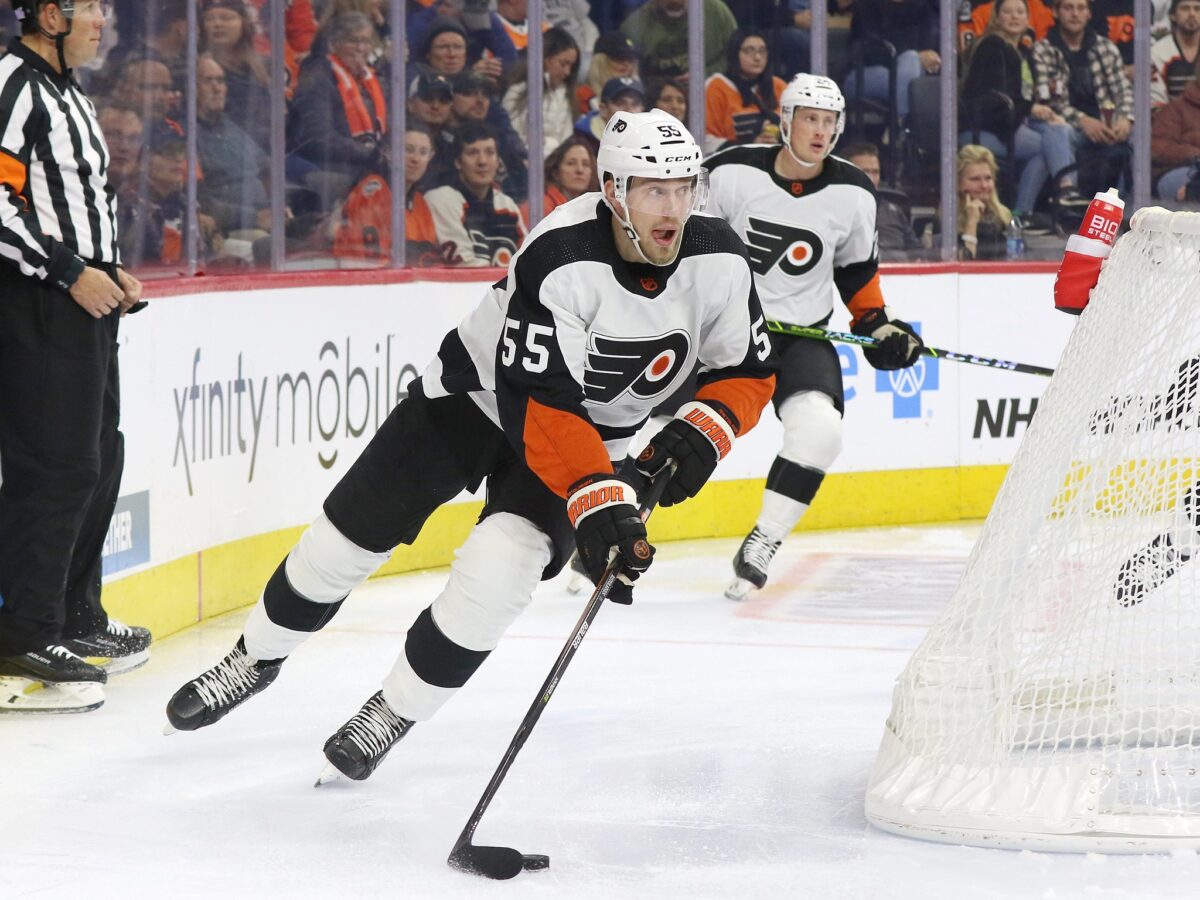 He has worked with the first-year coaching staff on fundamentals throughout the season because of Tortorella's challenge for a more responsible defensive game. The Flyers have lightened his usage recently and allowed him to take advantage of more favorable matchups. After averaging over 20 minutes of ice time per game in eight consecutive seasons, he is playing just 18:05 for Philadelphia in 2022-23.
Ristolainen has struggled to drive play throughout his career, leading to heavy criticism from evaluators focused on advanced stats. In an excellent 15-game stretch since the Christmas pause, he ranks in the 90th percentile of qualified NHL defenseman with a 58.57 expected goals for percentage (xGF%). His 48.69 xGF% for the season is passable, especially on a team that has struggled through long stretches. It's going to take a massive leap of improvement for Ristolainen to provide suitable value for a player eating such a large chunk of his team's cap space, but he has taken legitimate steps in the right direction in recent weeks.
All advanced stats apply to 5-on-5 play, courtesy of Natural Stat Trick (unless otherwise noted).