The holidays have passed, and despite a historically excellent West Coast trip, the Philadelphia Flyers have no rational expectations of earning a playoff spot in 2022-23. The NHL trade deadline on March 3 will be their most consequential date for the remainder of the season. Regardless of the outcome of an internal struggle over a possible "rebuild" in Philadelphia, general manager (GM) Chuck Fletcher (or his hypothetical replacement) will certainly look to sell veteran pieces to Stanley Cup contenders.
Related: Flyers News & Rumors: Hart, Gauthier, Tortorella Admits Rebuild
While any and all useful players will come up in conversations, which ones will the organization evaluate as part of the solution or part of the problem in Philadelphia?
Kevin Hayes
The Flyers face a complicated situation with Kevin Hayes. John Tortorella has publicly challenged him to play better defensively, pushed him to the wing after a long NHL career as a center, benched him midgame in two instances, and sat him as a healthy scratch while he held the team lead in scoring. Tortorella might try to pass off the tension between the two as a storyline created by the media, but it doesn't take a genius to figure out that the relationship isn't off to a good start.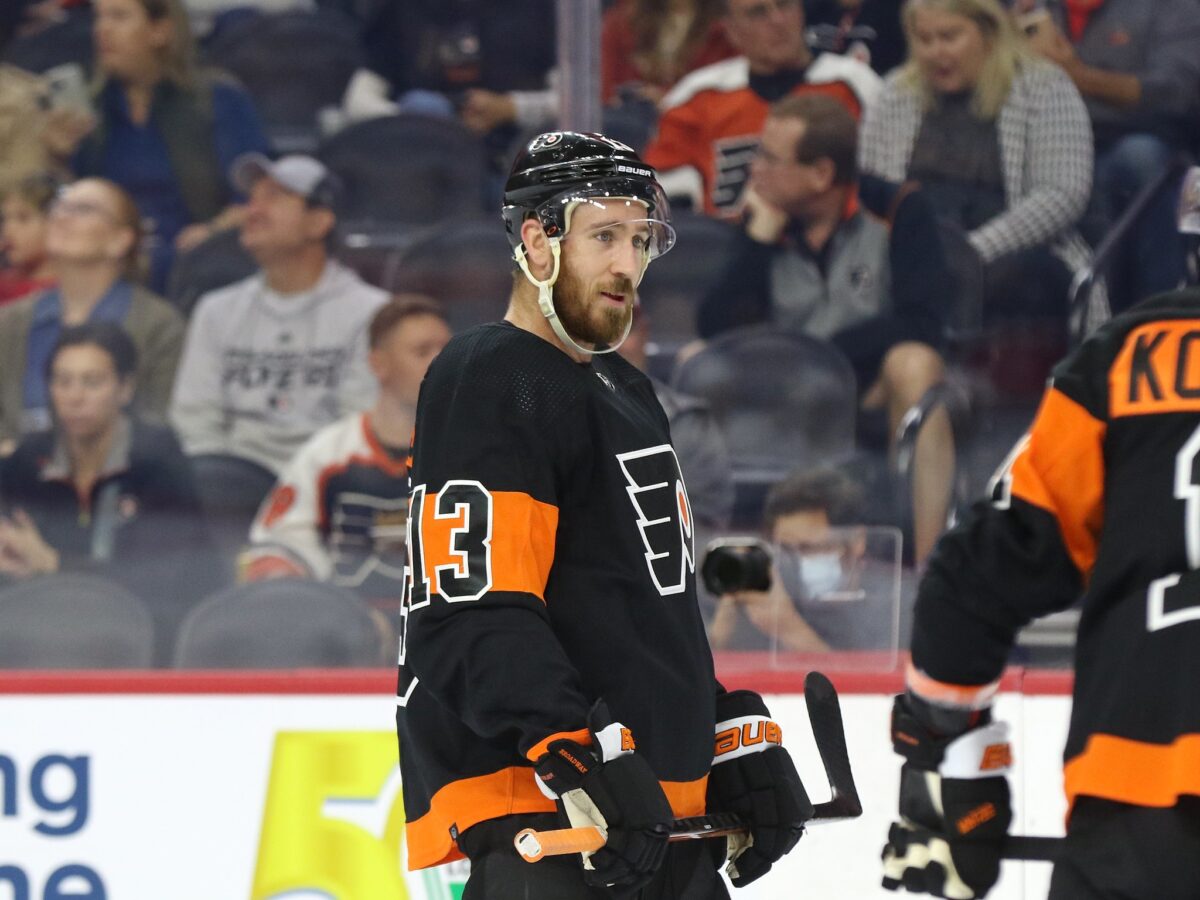 Hayes will make $7.14 million in average annual value (AAV) through 2025-26. It's difficult for a team to take on that contract for any player at any time. Charlie O'Connor noted that a trade involving that kind of money will become more likely during offseason when GMs have greater flexibility and a potentially increased salary cap (from The Athletic, Flyers' trade options, John Tortorella's tenure so far and the politics of fandom: Mailbag, 12/30/22). Even if the Flyers looked to retain part of Hayes' salary in a trade, other GMs would own all the leverage over them if it's obvious that Hayes and Tortorella can't coexist.
A buyout doesn't make sense for the Flyers because they'd create the need to pay Hayes for longer than the duration of his current deal. They cannot give up draft capital just to move the contract when they're nowhere near contention. The player needs to meet the standard of the coach and the organization for his own good, and the coach and the organization need to find a way to make things work with a player significantly exceeding his career averages offensively. If either party can't figure out a way make it work, they've got bigger problems.
Verdict: Stay
James van Riemsdyk
Fletcher reportedly made James van Riemsdyk available for a trade shortly after the 33-year-old winger made a healthy return to the lineup on Dec. 7. The speculation comes as no surprise. The Flyers considered moving van Riemsdyk's contract during the offseason to make room for high-profile additions, but they couldn't find a taker for his $7 million cap hit for the entire season in 2022-23.
A prorated salary starting in early March and/or a partially retained amount by the Flyers could change that. After eight seasons in two stints with the team that drafted him with the second-overall pick in 2007, van Riemsdyk is no longer a fit as an expensive player whose best years are behind him.
---
Latest News & Highlights
---
However, he is capable of playing a veteran role as a middle-six winger who adds value as a net-front presence on the power play for a contending team. He has five goals and 10 assists in 18 games this season, and his 48.77 expected goals for percentage (xGF%) actually holds up fairly well on a team that measures poorly in just about every category of advanced metric this season. van Riemsdyk is well-liked by teammates, and he was Philadelphia's player representative for the NHLPA before handing the title over to Travis Sanheim this year. A seasoned professional with a good reputation around the league will find a landing spot.
He will play his final weeks with the Flyers as an audition for his next team. Staying healthy and maintaining his current pace of offensive production would likely help Fletcher bring back a second-round pick. A regression toward his .46 point per game average in 2021-22 might lessen the return to a third-rounder.
Verdict: Go
Travis Konecny
Contenders look to take everything valuable from "rebuilding" teams at the trade deadline. Travis Konecny has caught fire with 19 goals and 18 assists in 32 games this season. He already drew interest from around the league when he looked like a player who might benefit from a change of scenery after two underwhelming seasons in 2020-21 and 2021-22. Any contender should dream of acquiring him.
There is legitimate logic to moving Konecny at the height of his value. His 18.4% shooting percentage is up from a weak 7.3% in 2021-22 and still significantly higher than his career average of 12.2%. Konecny deserves credit for a stated focus on analytics and a priority for shots from high-danger areas, but that credit also comes with a little bit of luck and the acknowledgement of a shooting rate he's unlikely to sustain. 
The idea of a fire sale on a team looking to finish at the bottom of the standings doesn't apply to the Flyers. They don't have plans to "tank" the season, and they will not trade the best skater on their team in 2022-23. Konecny has grown with a sense of maturity since the Flyers moved long-time leaders like Claude Giroux and Jakub Voracek. He responded well to Tortorella's challenges early in the season in a way that Hayes hasn't. He's flawlessly adjusted to his first extended action on the penalty kill. He's tied for second in the NHL in shorthanded points in an excellent tandem with Scott Laughton, who holds the top spot. Konecny will play a major factor in the future of the franchise.
Verdict: Stay
Ivan Provorov
Former seventh-overall pick Ivan Provorov has led all Flyers skaters in average time on ice (ATOI) in each of his first six NHL seasons, and he has earned the Barry Ashbee Trophy as the team's top defenseman in three of those seasons. However, it's become clear at this point in his career that he isn't a top-tier defenseman anywhere near the level of recent Stanley Cup stalwarts like Victor Hedman, Alex Pietrangelo, or Cale Makar.
He deserves credit for his strengths just as much as criticism for his weaknesses, but his play in 2020-21 and 2021-22 clearly didn't match the potential ceiling he set for himself early in his career. While it didn't ruin his standing within the organization, Provorov didn't maintain a great relationship with the fan base or the media during the disastrous 2021-22 season. The Flyers have used him in top-pair minutes this season, an he's shown that he'd benefit from lighter usage with a 41.48 xGF% that lands him in the ninth percentile of NHL defensemen with at least 100 minutes of ice time this season.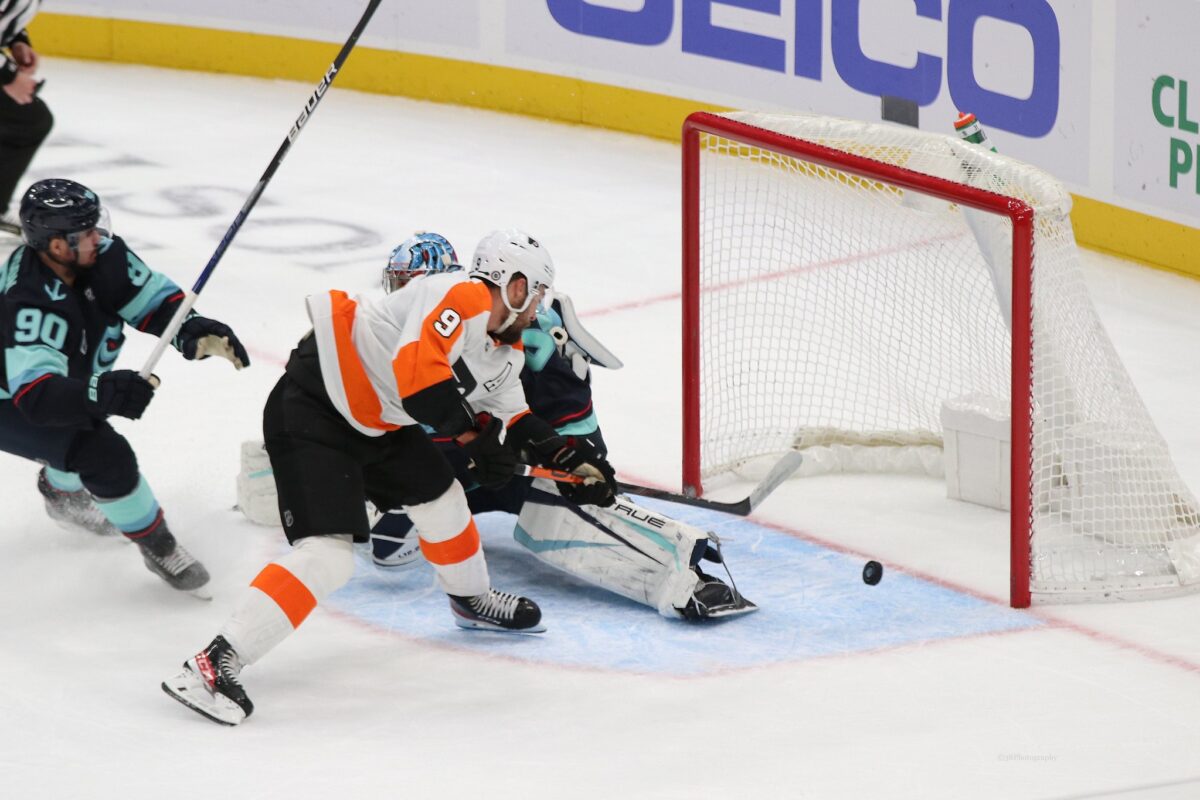 "When he started our season, he was dead on. He was p***ed he wasn't on the power play. I told him 'You've got to work on moving the puck quicker in the defensive part of your game.' Because I thought his game when I watched him last year from afar, I thought his game was nowhere near where it needed to be as I watched him break into this league as an opposing coach," Tortorella said about Provorov on Dec. 31.
Tortorella almost certainly recognizes the need for a contending team to have at least one defensemen on the roster who can play a more integral role than the Russian workhorse. O'Connor also recently acknowledged the possibility that Provorov might be a better fit on another team with a different style of play in transition or a better chance at contention. The approximate timing of the two statements wasn't a coincidence.
Provorov won't fix the lack of top-end talent of the Flyers' roster, and he might be the most useful and logical trade chip to use as a vehicle to acquire that talent in the bigger picture. If you're looking for Fletcher to make a blockbuster that includes a first-round pick in the 2023 NHL Entry Draft, Provorov is the guy to watch.
Verdict: Go
Rasmus Ristolainen
Rasmus Ristolainen's position on the team reflects the mismanagement of salary cap resources and the mixed-up priorities of Fletcher and the front office. The 6-foot-4 bruiser signed a lucrative five-year, $25.5 million contract that began in 2022-23, and Tortorella sat him as a healthy scratch after just four games played on the new deal.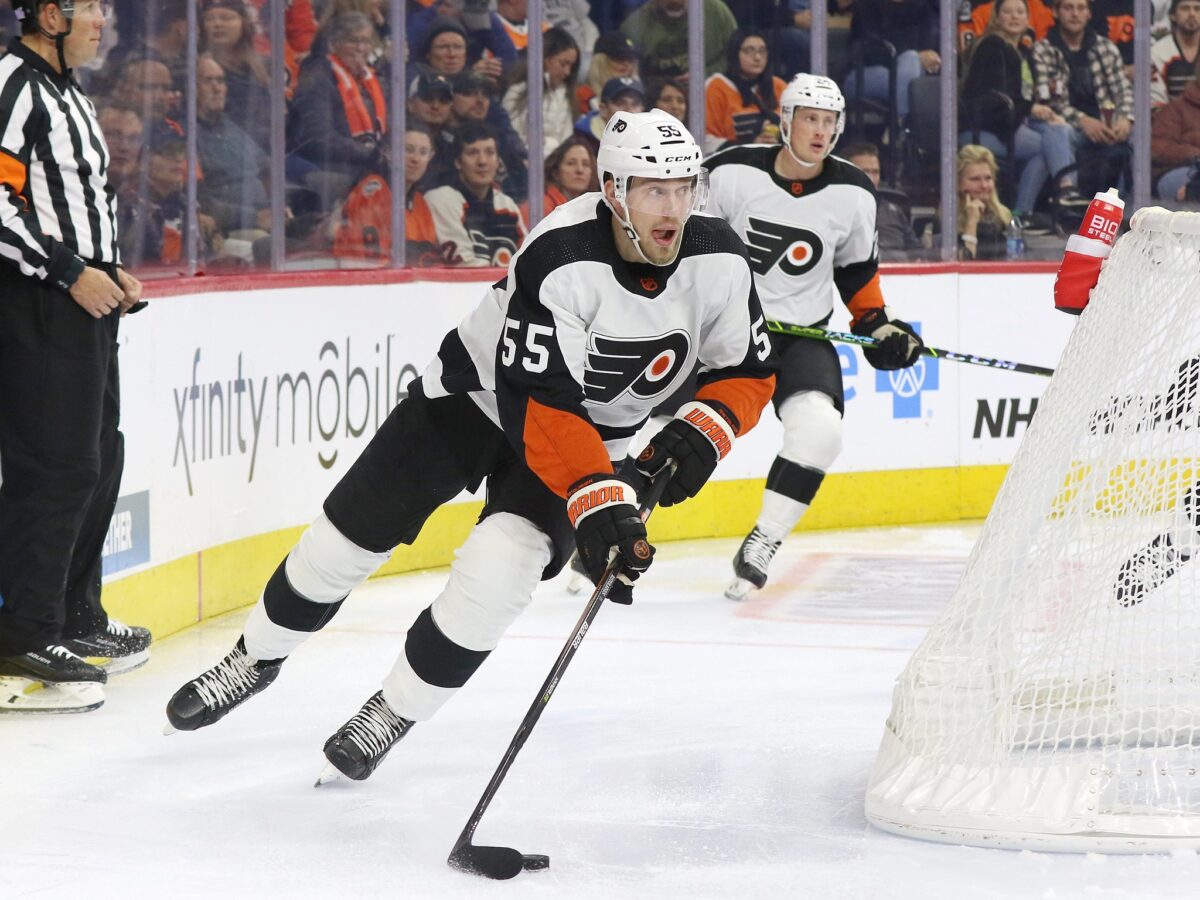 Ristolainen brings value with a physical edge that drew interest around the league when rumors swirled about a potential move ahead of last season's deadline. He has also drastically improved next to Provorov in recent weeks. The pair's 46.05 xGF% beats the brutal results of Provorov's pairings with Tony DeAngelo (37.04), Cam York (39.50), and Travis Sanheim (42.50). 
The time for Fletcher to move Ristolainen has passed. A deal could've happened when the Flyers fell out of contention in 2021-22 while the Finnish blueliner was playing on the final season of his contract. Now, even his biggest proponents won't deny the fact that he is overpaid. The promise of a little tenacity in the playoffs won't be enough leverage to convince a team to take on an albatross contract. Why would another team accept a mistake of a long-term contract for a player with two points in 31 games who has been criticized by his head coach for weaknesses in physical play (his expected strength) in chasing big hits without properly holding position with the puck in front of him?
Verdict: Stay 
Justin Braun
Fletcher wisely dealt Justin Braun to the New York Rangers in March 2022 for a third-round pick, but he made a mistake bringing the 35-year-old defenseman back on a one-year, $1.75 million deal in free agency. Braun hasn't played the same responsible defensive-minded game that earned him a respectable reputation in over 900 regular-season and playoff games before 2022-23.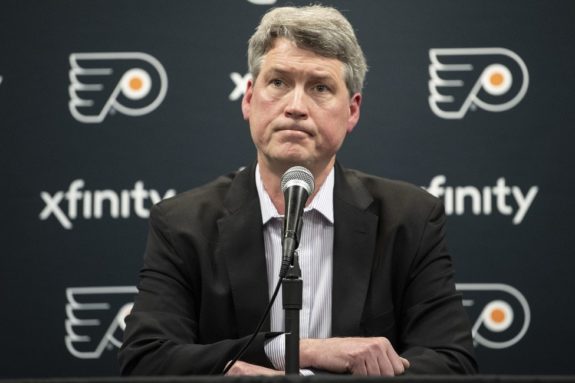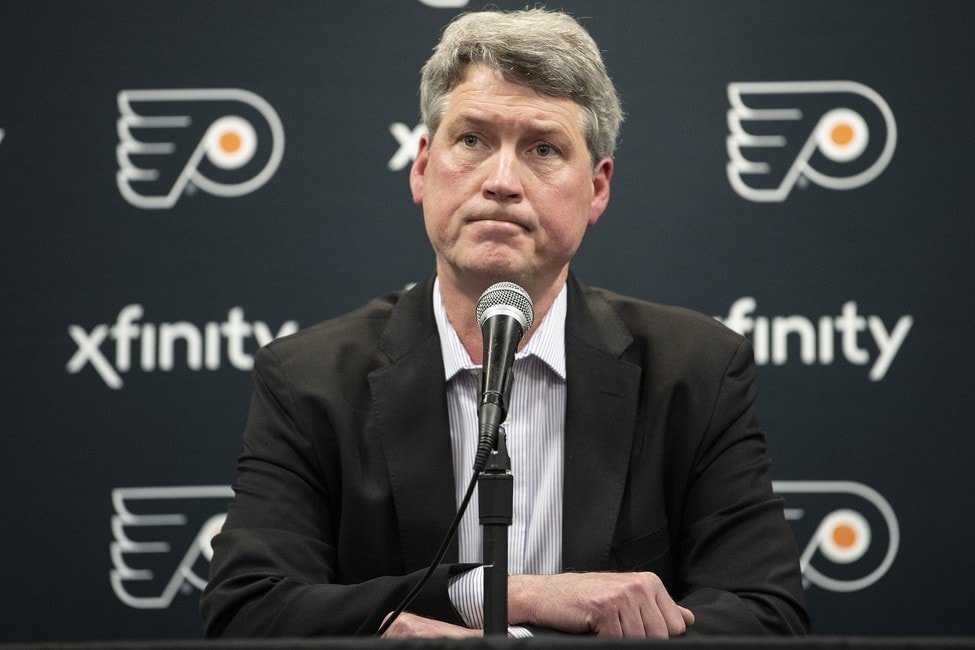 Journeyman Nick Seeler has stayed in the lineup as the veteran on the third defensive pair over Braun on multiple occasions this season. The Flyers don't have a need for the long-time San Jose Sharks blueliner anymore, and they owe a more extended look to young defensemen Egor Zamula and Ronnie Attard in the second half of the season.
Braun's contributions in a depth role in 19 playoff games for the Rangers will likely convince a team to buy low with a late-round draft pick, and a respectable 48.89 xGF% in favorable usage might help cancel out his lack of offensive production with just one point in 33 games. The Flyers could gain a fifth- or sixth-round draft pick to say another goodbye to Braun.
Verdict: Go
Flyers Looking at Bigger Picture
Lesser pieces like Seeler and Zack MacEwen won't bring much of a return. If a team offers any draft compensation for either player, the Flyers shouldn't hesitate to pull the trigger on two players on expiring contracts unlikely to bring value to the organization past the 2022-23 season.
Taking the approach of a seller at the trade deadline qualifies as a no-brainer for the Flyers regardless of who makes the decisions. The more intriguing element of the trade deadline strategy will be the indicators of the organization's future plans. Decisions made at the trade deadline will be the first major benchmark in the Tortorella era of the evaluation of who can or can't be part of the solution in Philadelphia.
All advanced stats apply to 5-on-5 play, courtesy of Natural Stat Trick.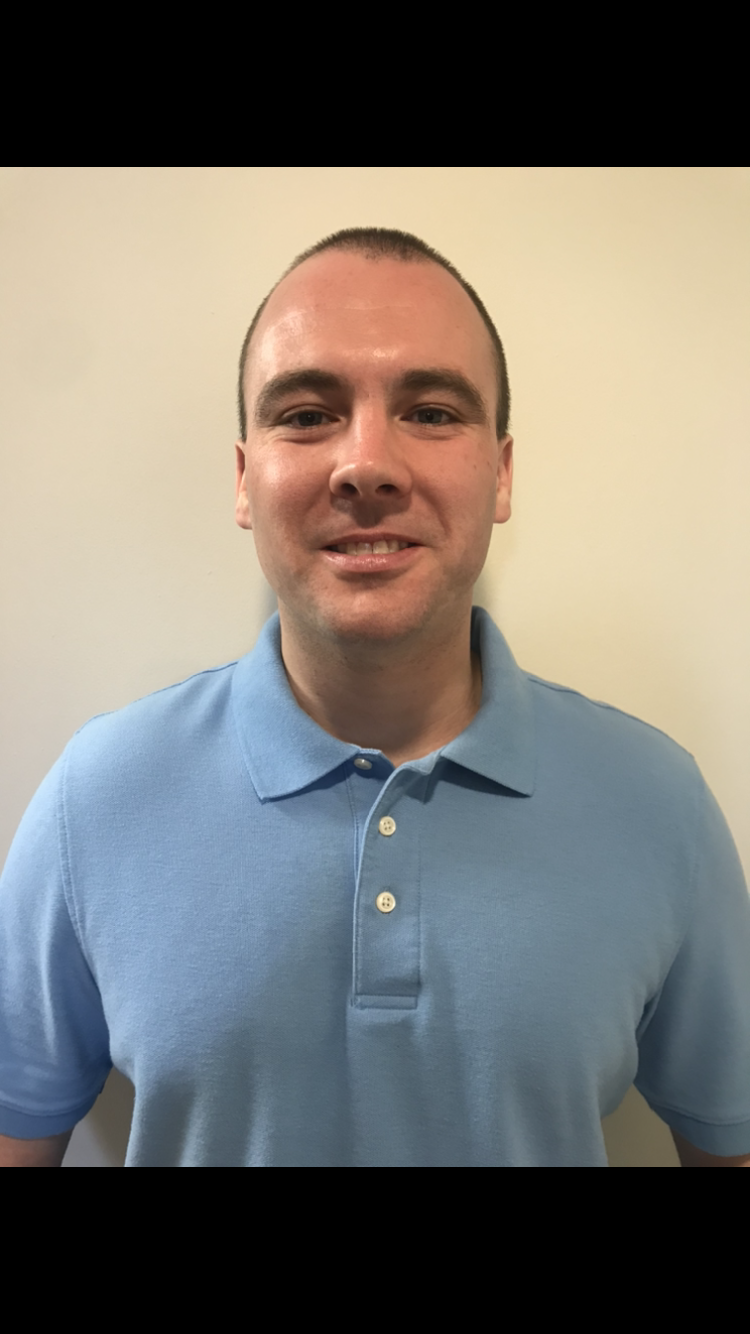 Colin Newby is a freelance writer from Delaware County, PA covering the Philadelphia Flyers for The Hockey Writers. He is an encyclopedia of useless sports knowledge with an uncanny ability to rattle off Flyers goaltending stats from 2004 and every Stanley Cup winner during his lifetime. The depths of his knowledge stem from spending his entire life following the Flyers and the NHL, from fan favorites like the "Legion of Doom" and Claude Giroux to forgotten journeymen like Andy Delmore and Branko Radivojevič. He joined the Professional Hockey Writers' Association (PHWA) in 2022.
Colin also covers the Philadelphia Eagles and works for 97.5 The Fanatic in Philadelphia.