Anton Forsberg and the Ottawa Senators blanked the Columbus Blue Jackets 4-0 on Tuesday, winning their fourth in the last five games. There were a lot of positive takeaways from this game, as the Senators dominated the Blue Jackets the entire evening, outside of the first 10 minutes.
The Senators didn't start very strong and seemed to need some time to get their feet underneath them. However, once they got comfortable in the latter half of the first period, it was all Senators for the rest of the game. Derick Brassard and Drake Batherson each tallied a powerplay goal, while Austin Watson registered an empty-net, shorthanded goal. Tim Stutzle scored the lone 5-on-5 goal, rounding out a great performance from the entire team at both even strength and with their special teams.
As mentioned, there were plenty of positive takeaways from this game, but before diving into that, there were a couple of notes from the Ottawa Sun's Bruce Garrioch that were talked about in the first intermission. What most people wanted to hear from him was an update on Josh Norris. He stated that while Norris is getting closer to a return after suffering a shoulder injury earlier in the season, it is not going to be right away. He mentioned that it would be a realistic goal to see Norris play before the end of the month, but the decision ultimately will come down to team doctors and his confidence in his strength.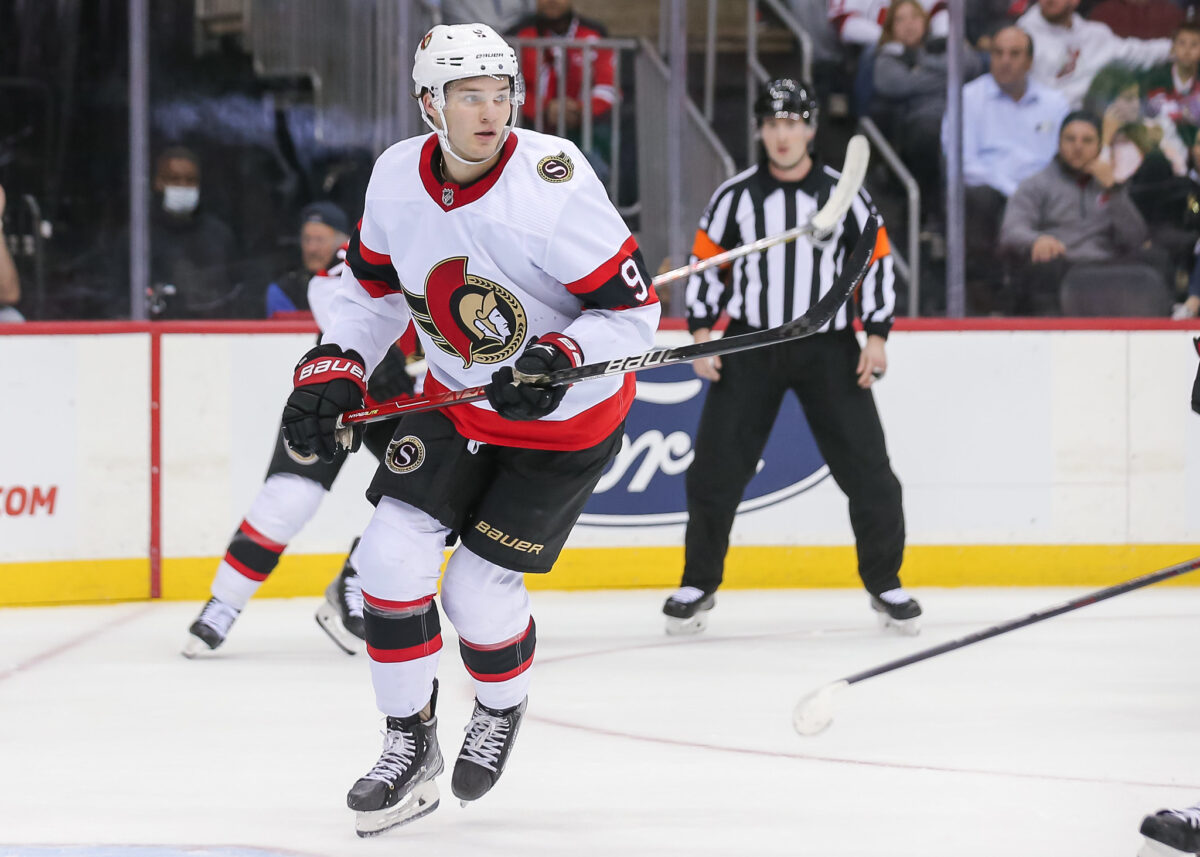 Garrioch also mentioned that the sale of the Senators is taking a bit longer than expected, the NHL's vetting process is a lengthy one, and the team finances have not been opened for potential buyers to look at. The middle of January was the original expectation of knowing who the next owner(s) of the team may be, but Garrioch stated that it is looking like it will be closer to some time in March before we know this information.
Okay, back to the game.
Stutzle Continues to Shine
Tim Stutzle was the most dominant player on the ice Tuesday, and I don't think anybody else even comes close. With a goal and an assist, he earned the first star of the game, but the numbers themselves aren't the only reason why.
Stutzle scored his goal right off of a faceoff, as the puck rolled back to him, and Stutzle came off the boards, he fired a wrist shot past Joonas Korpisalo. Scoring his fifth goal in his last five games, he has been showing off his elite release, and this goal was no exception. He doesn't need much time with the puck to pick his spot and beat a goaltender.
His playmaking is reaching another level as well. Each game Stutzle plays, he gains more confidence with the puck, and it shows. He does not hesitate to make a bold, yet effective play, and makes it look easy. He is willing to take a hit if it means he can make a better play, which we saw in his assist on Batherson's powerplay goal. He can carry the puck all around the ice until he finds the right pass, and create countless rush chances as a result.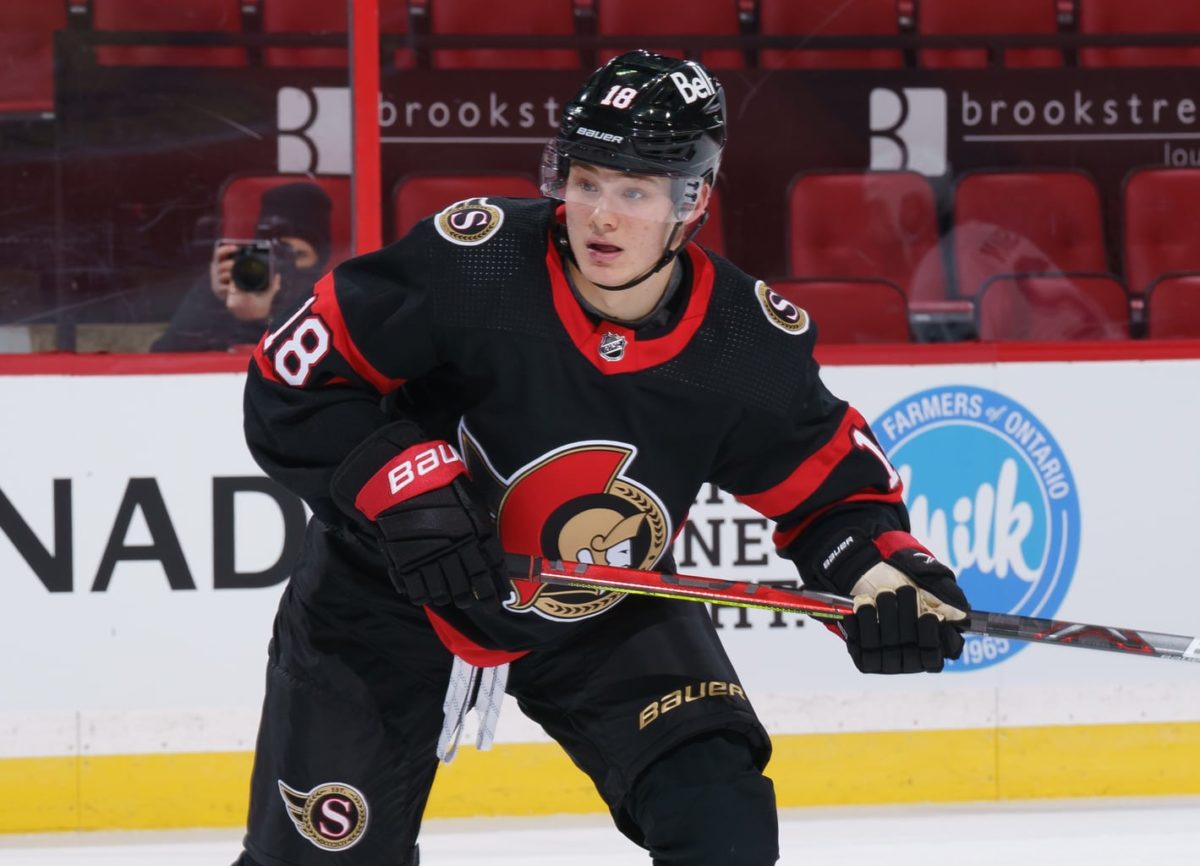 While Stutzle can be flashy, it is all of the small things he does that make you truly appreciate how special of a player he is. This is obviously being noted by head coach DJ Smith, as he has been trusting him more with each game, giving significant defensive zone, and penalty-killing time. Stuzle's elite puck skills and skating, and not to mention his vastly improved defensive awareness, make having him on both special teams an easy decision.
Forsberg Shuts Down Blue Jackets
Just two days ago, I wrote about how we can't forget about Anton Forsberg. Though Cam Talbot has been playing fantastic for the Senators, I will reiterate how great Forsberg has been for this team. Earning his second career shutout, he stopped all 22 of the Blue Jackets' shots. Per MoneyPuck, Forsberg had a 2.31 GSAx (goals saved above expected). Between his last two games, he has a combined 4.75 GSAx, which is an excellent total for any goaltender.
Related: Senators Should Avoid Claiming Jakub Vrana
---
Latest News & Highlights
---
Improving to a 6-8-2 record on the season, with a .910 save percentage, he continues to make the goaltending decisions difficult for each game. Earning a 22-save shutout will likely result in Forsberg getting the start against Seattle on Saturday (Jan 7), after an extended break.
Special Teams Keep Thriving
The Senators, who scored their 39th and 40th powerplay goals of the season, sit behind only the Edmonton Oilers in powerplay goals, and fourth in powerplay percentage. Batherson's powerplay tally was his tenth of the season, putting him in a tie for fifth in the league. The top unit has been one of the best in the NHL, and while the second unit hasn't been as good, they are still contributing, such as Brassard's deflection on a Jake Sanderson shot to open the game's scoring. There will be an interesting discussion to be had when Norris returns to the lineup, but as I mentioned, we are still at least a few weeks away from that.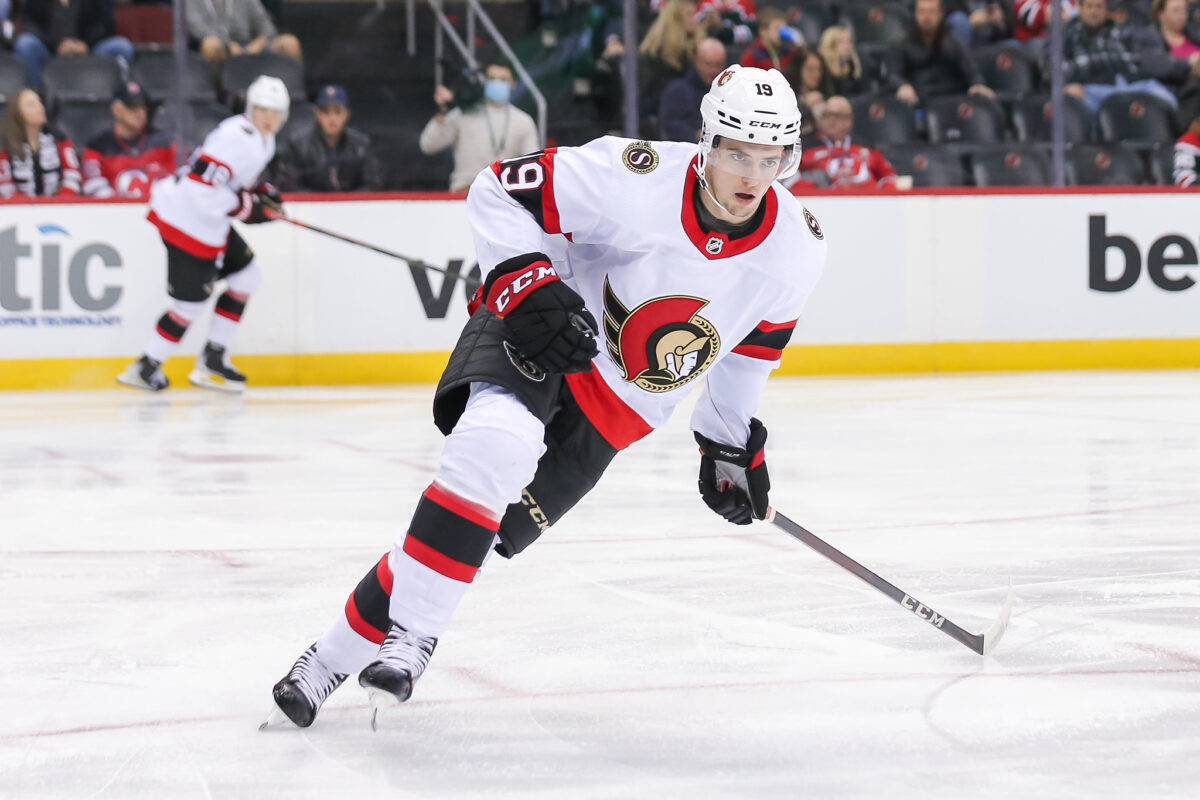 The penalty kill continues to be a success story as well. The Senators killed off all three penalties, shutting down the likes of Patrik Laine and Johnny Gaudreau, but this extends much further than just this game. The team has not allowed a powerplay goal against since Dec. 22, killing off each of the past 14 penalties. There have been quite a few players earning penalty killing time as of late, with seven forwards earning more than 40 seconds, and every defenseman contributing on Tuesday.
Just before the season began, DJ Smith was on the 32 Thoughts podcast with Elliotte Friedman and Jeff Marek, and stated that a team goal this season was to have a combined special teams percentage of 108 percent. Most people thought Smith's expectations were far too high, as the Senators finished with a combined 99.7 percent last season. As of today (Jan. 4), the Senators sit with a combined special teams percentage of 109.4. This is quite an impressive improvement, and the Senators' special teams have been playing at this level for the majority of the season so far.
Inching Closer To The Playoff Line
With this victory over Columbus, the Senators sit seven points back of the New York Islanders for the second wild card spot in the Eastern Conference. After a disappointing month of November, they have re-joined the playoff conversation. There are several teams they will need to pass to get there, but a wild card spot is certainly within reach.