The new year did not get off to a great start for the Edmonton Oilers. It actually got off to a fantastic start. But then it turned very bad, very quickly.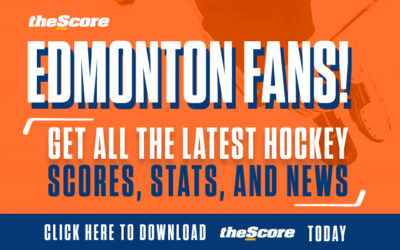 In their first game of 2023 on Tuesday (Jan. 3), the Oilers lost 5-2 to the visiting Seattle Kraken at Rogers Place, despite jumping out to a 2-0 lead. Seattle flipped a two-goal deficit to a two-goal lead by scoring four times in a span of just over 11 minutes during the second period. 
Connor McDavid, with his league-leading 33rd goal, and Ryan Nugent-Hopkins scored for the Oilers, while Leon Draisaitl picked up an assist in his return to Edmonton's lineup after being sidelined the prior two games. Oilers netminder Stuart Skinner was saddled with the loss.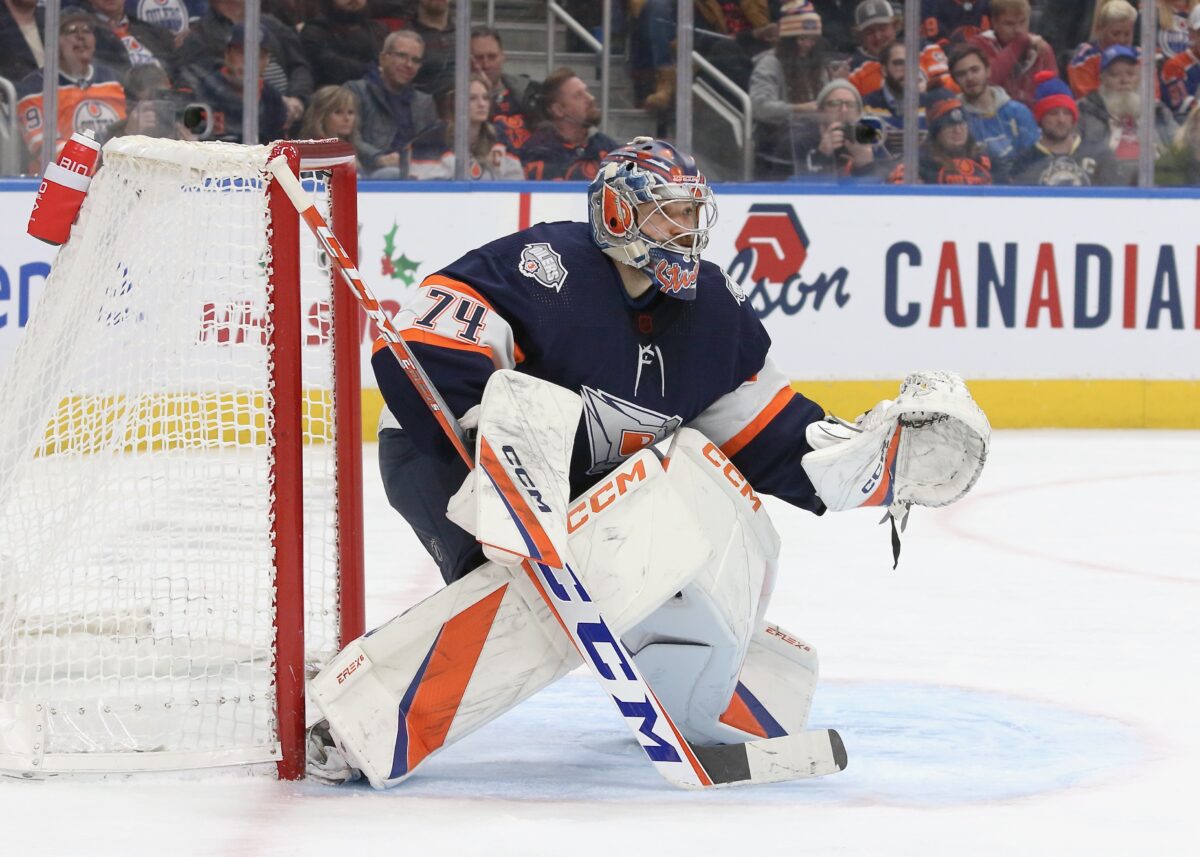 The loss was the fifth in a row at home and sixth in the last nine games overall for Edmonton, which is clinging to the Western Conference's final wild card playoff spot, one point ahead of the Colorado Avalanche, who have three games in hand.
After raising spirits following the Christmas break with back-to-back road victories last week, the Oilers have scored just three goals combined in a pair of home defeats and are seemingly just drifting further away from being a legit championship contender. Here are three takeaways from Tuesday night's game. 
Oilers Struggling at Rogers Place 
It's approaching four weeks since the Oilers last won at Rogers Place, taming the Minnesota Wild 5-2 on Dec. 9. Since then, Edmonton is 0-4-1 at home where it has dropped four straight games in regulation time.  
For perspective, the Oilers are now 3-5-1 in their last nine games at home, while posting a tremendous record of 6-2-1 in their most recent nine games away from Rogers Place. It's their success on the road, where they are 11-6-1 (a points percentage of .639, fourth best among Western Conference teams), including a 7-2 triumph in Seattle last Friday (Dec. 30), that is keeping the Oilers afloat.  
Related: 3 Takeaways From Oilers' 7-2 Win Without Draisaitl in Seattle 
---
Latest News & Highlights
---
However, that only carries so much water with fans in Oil Country, who have become understandably frustrated after paying admission to watch Edmonton go just 9-11-1 at home (a .452 points percentage, better than only seven other teams in the entire NHL). 
Oilers Unable to Protect Home Leads 
What's most troubling about their home slump is that the Oilers have blown a lead five of the last six times they've lost at Rogers Place. In fact, they have been in front by two goals in three of their last five home defeats, including a 3-1 lead with less than nine minutes remaining that turned into a 4-3 shootout loss to the St. Louis Blues on Dec. 16. 
The Oilers already have six losses (five in regulation, which is tied with the New Jersey Devils for most in the league) at home when scoring first this season. This is astonishing from a team that didn't lose a single game in regulation (and just once total, tied for fewest in the NHL) at Rogers Place when scoring first in 2021-22. 
Skinner Gets the Hook 
For the first time since making his NHL debut nearly two years ago, Skinner was pulled from a game. The 24-year-old had gone the distance in 35 consecutive starts before Tuesday. Oilers coach Jay Woodcroft replaced Skinner with Jack Campbell 15:48 into the second period, calling a timeout after Seattle scored its fourth straight goal over a span of 11 minutes and four seconds.
Campbell faced just three shots and stopped them all (Seattle's fifth goal was into an empty net). The beleaguered veteran goalie, who stopped 15 of 17 shots in a 2-1 loss to the Winnipeg Jets at Rogers Place on Saturday (Dec. 31), was making an appearance in consecutive games for the first time since Nov. 23 and Nov. 26. 
"Stuart Skinner's been rock solid for us, I thought it was an opportunity for Jack to get some playing time," Woodcroft said during his post-game availability with media. "Jack went in under tough circumstances, made some saves. I had already called a timeout and I was just trying to slow the game down and jolt our team. It had nothing to do with Stuart's play." 
Whether Woodcroft turns to Campbell or comes back with Skinner when the Oilers are back in action hosting the New York Islanders on Thursday (Jan. 5) will be interesting to watch for. But regardless of who is between the pipes, they need to ramp their scoring output back up. After a stretch of tallying three or more goals in 12 of 14 games, Edmonton has now scored two goals or less in four of its last five games. 
For much of the season until this point, the Oilers have been one of the league's most explosive teams, able to out-score their defensive deficiencies and average goaltending. Thus, it's no surprise that the results have not often been positive lately now that the offensive well has run dry. And with Edmonton's next match-up coming against the Islanders, who shut out the Oilers 3-0 when the teams met at UBS Arena in New York on Nov. 23, snapping out of this slump isn't going to get any easier.