There is no more doubt at the WFCU Centre. After a pair of trades on Tuesday (Jan. 3) to bring in two veterans for numerous draft picks, the Windsor Spitfires are officially buyers at this season's Ontario Hockey League (OHL) trade deadline.
Last season, Spitfires' general manager Bill Bowler hid his cards very well before the deadline and wound up making a trio of surprising trades. The club went on to the OHL Championship, losing to the Hamilton Bulldogs in Game 7. This season, with multiple other clubs making big moves, questions were asked about whether the team would buy or sell ahead of the Tues., Jan. 10 trade deadline. However, being at the top of the Western Conference again put a twist on everything. After a few weeks of speculation, we finally got our answer on Tuesday. They're all in.
Spitfires Acquire Harrison from Generals
While the Spitfires are tied for the OHL lead in goals-scored (149 through 33 games), they've been wanting to add a solid forward up front. One of their deals addressed that as they met up with the Oshawa Generals for a blockbuster trade:
To Spitfires:
To Generals:
Generals' second-round pick in 2023
Generals' second-round pick in 2024
Barrie Colts' third-round pick in 2024
Sudbury Wolves' third-round pick in 2025
Spitfires' third-round pick in 2026
Spitfires' fifth-round pick in 2026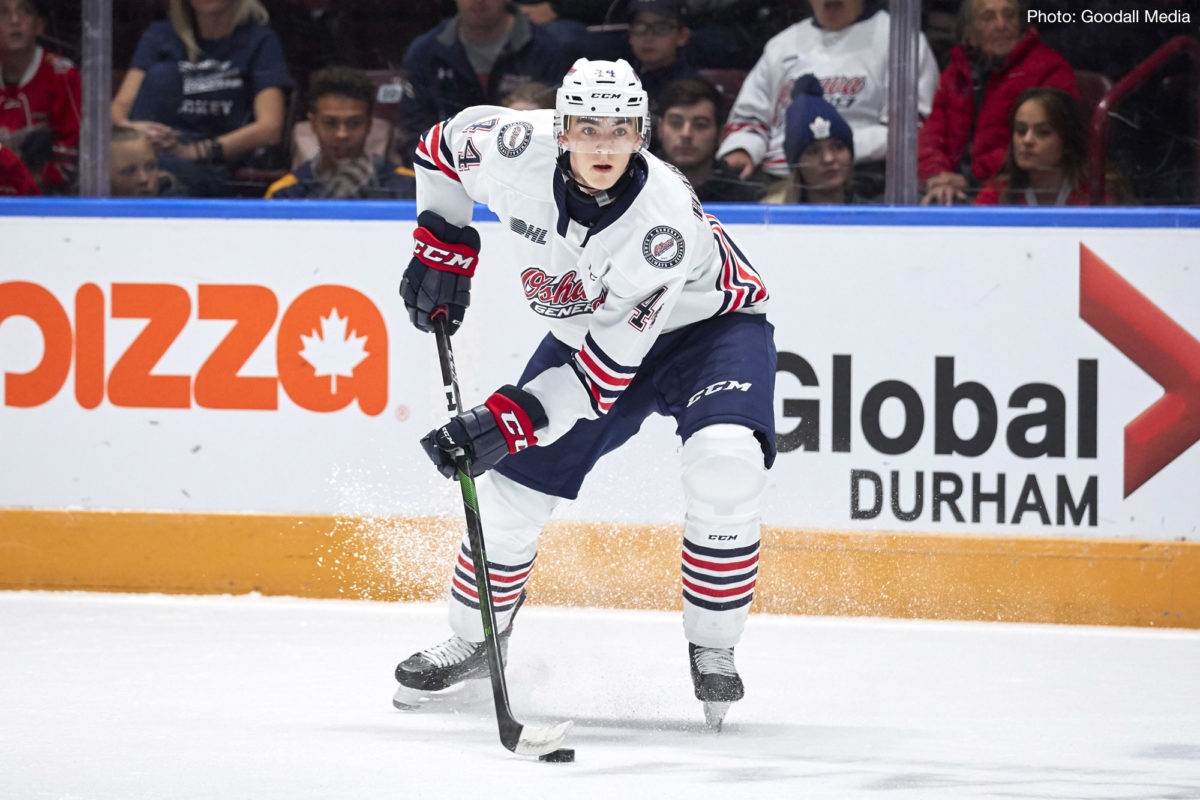 The 19-year-old Harrison was the Generals' first-round pick (16th overall) in 2019 and the Boston Bruins' third-round pick (85th overall) at the 2021 NHL Draft. In 150 games, he has 64 goals and 131 points including 16 goals and 33 points in 27 games this season. In a statement after the trade, the 6-foot-3, 184-pound veteran said he's eager to get to Windsor.
"It feels unbelievable, I am really excited to get down to Windsor," Harrison said. "I look forward to helping the team go on another run and getting over the hump and win the championship."
Related: Bruins' Prospects Poitras and Harrison to Impress in OHL
---
Latest News & Highlights
---
The Spitfires came into the day with five players averaging at least a point per game including captain Matthew Maggio, who's second in the league in goals (26) and fourth in points (48) through 31 games. With head coach Marc Savard's systems, adding Harrison's dynamic offensive mind can only enhance the team's creative potential.
Spitfires Get Defenceman Holmes From Wolves
While Bowler needed a forward, he also went looking for defensive experience as the team sits 10th (out of 20) in the league in goals-against (123). To get his veteran defenceman, he went up north to make a deal with the Sudbury Wolves:
To Spitfires:
To Wolves:
Generals' fourth-round pick in 2023
Kitchener Rangers' second-round pick in 2024
Kingston Frontenacs' second-round pick in 2025
Spitfires' sixth-round pick in 2025
Niagara IceDogs' third-round pick in 2026
The 19-year-old Holmes was the Soo Greyhounds' first-round pick (18th overall) in 2019 and the Dallas Stars' fifth-round pick (143rd overall) in 2021. He had three goals and 23 points in 87 games before being traded to the Wolves at last season's deadline. This season, he was named captain and has three goals and 18 points in 32 games. Bowler has emphasized that the new additions need to mesh with the tight-knit room. He said that Holmes' leadership will fit right in.
"Jacob was the captain of his hockey club and is an NHL-drafted player," he said. "We think his presence and character will help our group. He is a solid defender that can play in any situation."
The 6-foot-2, 211-pound Holmes brings a strong two-way game to the Spitfires. In a statement, he said he's ready for a nice playoff run.
"It's something that I am very excited for," Holmes said. "Windsor is a great organization. They have a great team this year and I am looking forward to making a deep playoff run with the squad they have."
Giving up that many picks per trade isn't ideal but it's the standard this season. Plus, those can be recovered down the road. The trade deadline is two-fold – Mon., Jan. 9 for overagers (20-year-olds) and Tues., Jan. 10 for everyone else.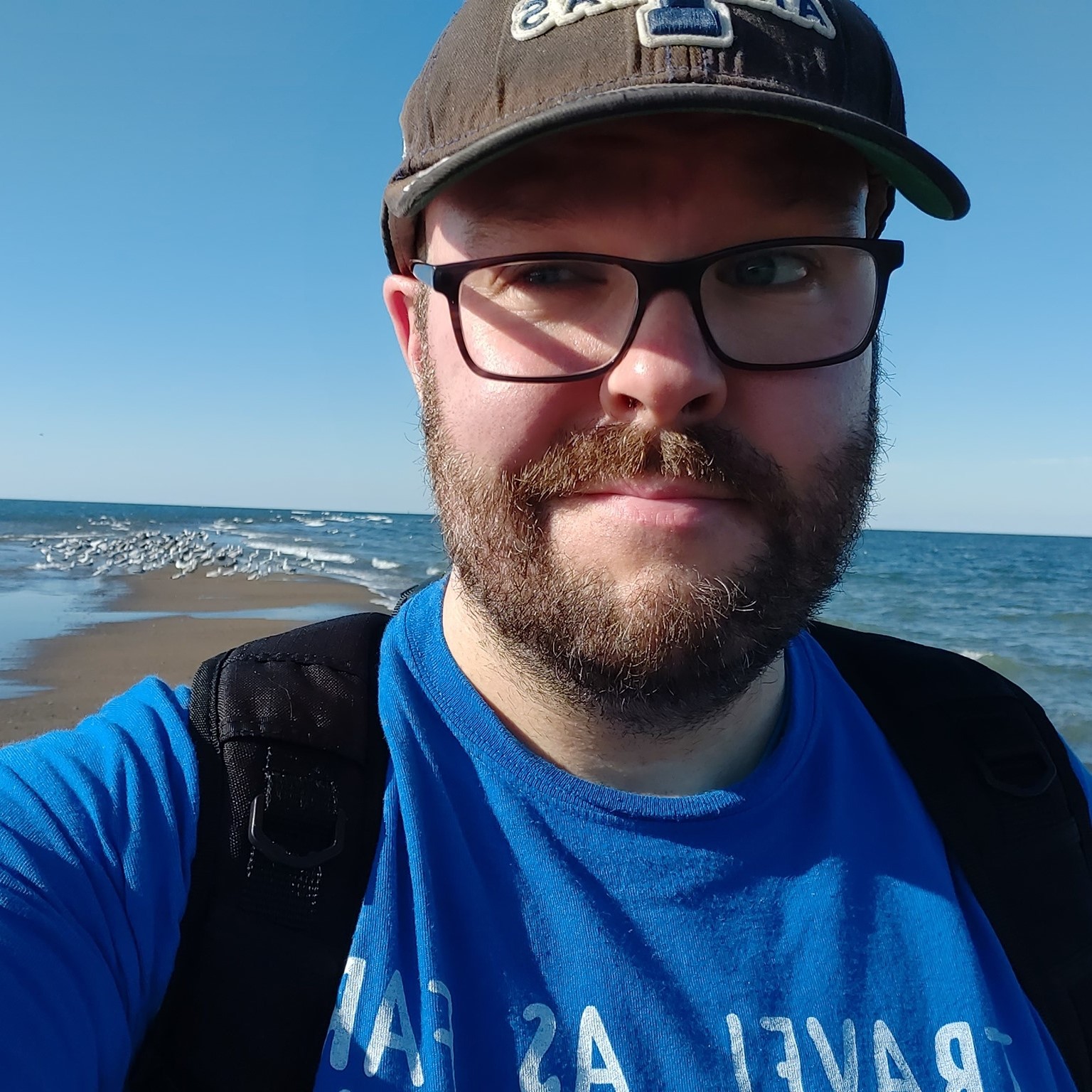 A nearly life-long resident of Windsor, ON, I graduated from St. Clair College (Journalism) and University of Windsor (Communications) and have attended Windsor Spitfires' (and OHL) games for 30-years. My areas include multimedia journalism and photography.