As has been the case this season, the Boston Bruins continue to fight through adversity to win games and collect points and last week was no different. Following a week where they went 2-0-1, the Black and Gold find themselves still at the top of the NHL standings with the best record and most points as we close in on the halfway point of the 2022-23 season.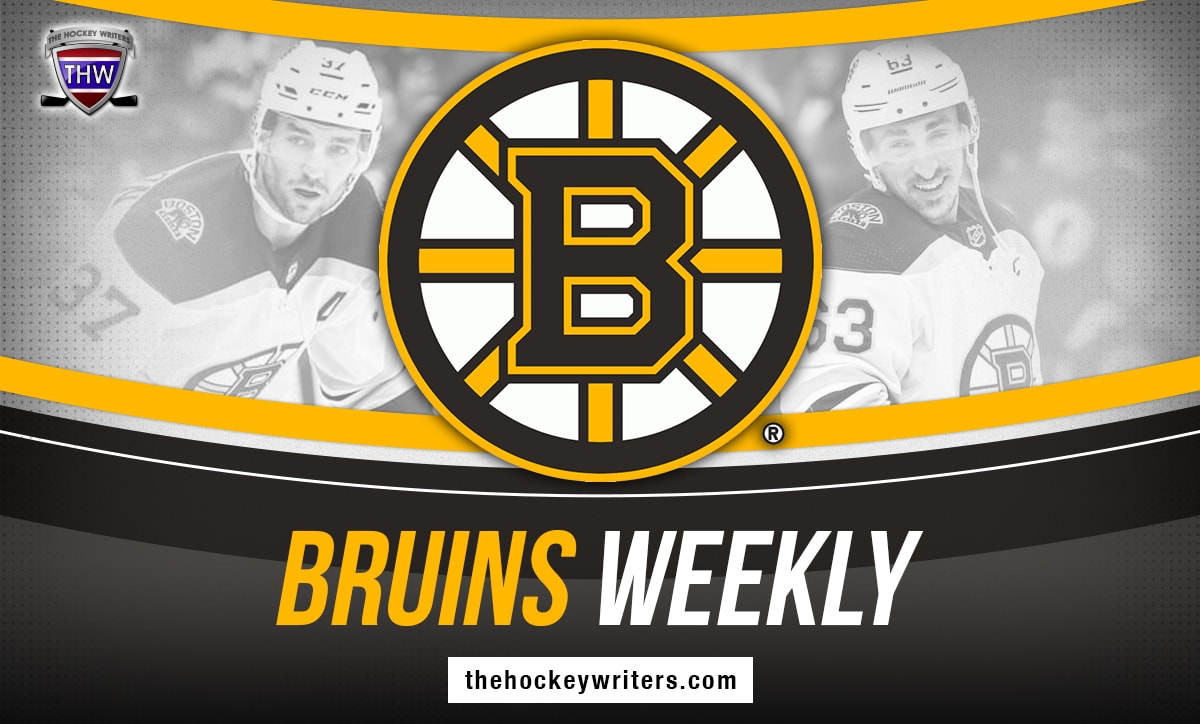 In this edition of Bruins Weekly, we look at one player's case to be the front-runner for a major end-of-the-season award, a veteran who is not helping his cause to be traded by Boston, a look back at another unforgettable Winter Classic, and much more.
Ullmark Continues to Make Vezina Trophy Case
It was not the best 60-minute effort from the Bruins on Dec. 28 on the second night of a back-to-back against the New Jersey Devils, but they got a 3-1 win for their second win over the hosts in five days. For the second time in five days, Linus Ullmark played a very big hand in the win.
Related: 3 Takeaways From Bruins' 2-1 Winter Classic Win Over Penguins
---
Latest News & Highlights
---
Ullmark made 30 saves, including 16 in the first period alone as the Bruins were clearly a tired team after losing in a shootout to the Ottawa Senators the night before. Boston leaned on the NHL's top goalie and he didn't disappoint, including making multiple saves on breakaways, including one against Miles Wood for his 20th win of the season in his 24th game. In the Winter Classic on Jan. 20, he once again stood on his head and allowed his team to hang around before rallying for a 2-1 win with 26 saves.
With his 20th win in just his 24th game of the season, he tied Andrei Vasilevskiy of the Tampa Bay Lightning who did it in the 56-game shortened 2020-21 season and Andrew Hammond did it in 2014-15 with the Senators. Ullmark is 21-1-1 this season with a 1.86 goals against average (GAA) and a .939 save percentage (SV%) and those numbers are a big reason why the Bruins are atop the NHL standings and he has to be considered the front runner for the Vezina Trophy.
Smith Not Increasing Trade Value
If there is a way that general manager (GM) Don Sweeney could move Craig Smith, he would, but after placing him on waivers multiple times and going unclaimed, it's easier said than done to move on from the right wing. Right now, he is Sweeney's top option to include in a trade, but the options of moving him are becoming less and less. In the last week, the former Nashville Predators draft pick in 2009 is not helping his case or that of the Bruins.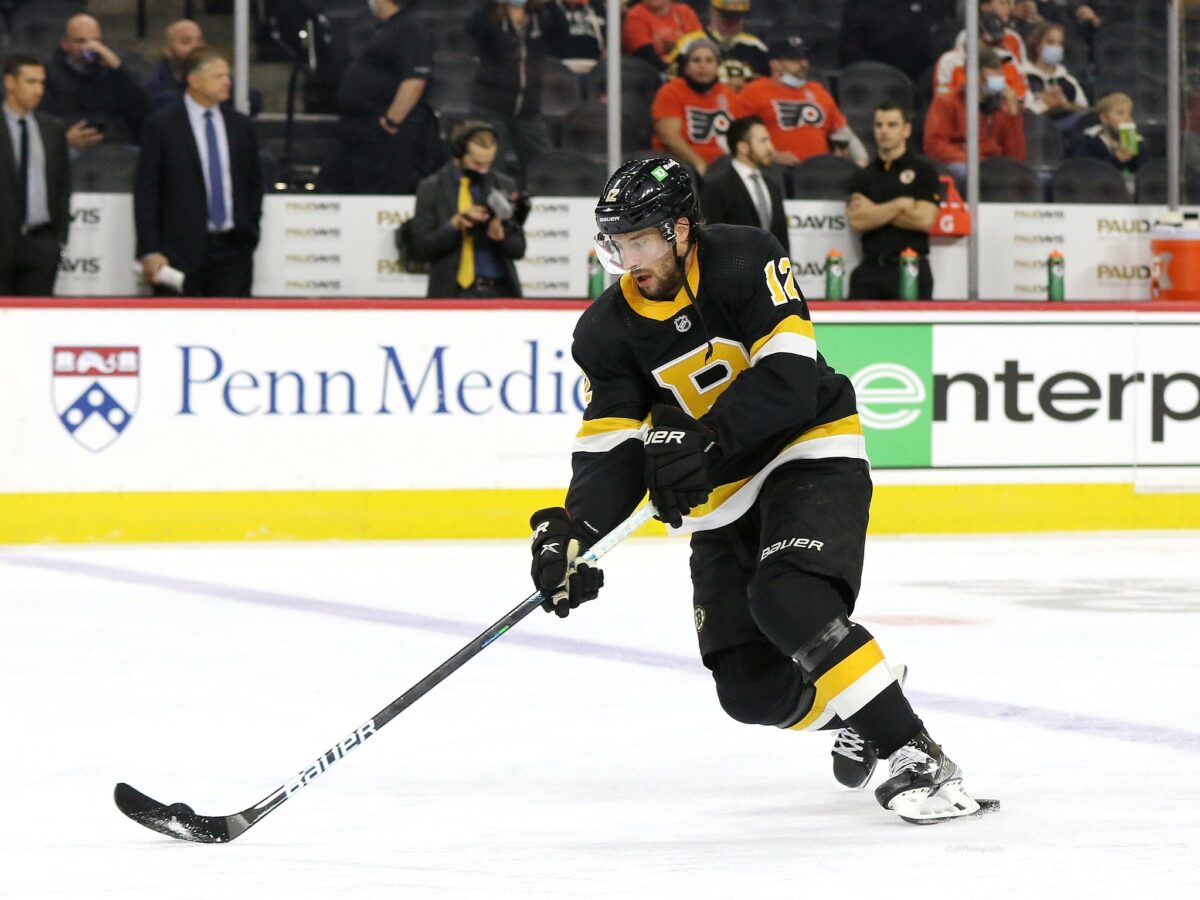 Against the Buffalo Sabres on Dec. 31, he logged just 6:41 of time on ice, then he saw that number shrink even further on Jan. 2 in the Winter Classic at Fenway Park against the Pittsburgh Penguins when he played just 5:32. Struggling is an understatement as he has just one goal in 23 games. Alternating with A.J. Greer in the lineup, Smith is in the final year of his three-year, $9.3 million deal he signed in October of 2020.
After going unclaimed, it's clear that moving him is going to take some creativity from Sweeney and he made have to include a draft pick or a prospect in a deal to trade Smith or even defenseman Mike Reilly. Regardless of what happens, the Bruins will have a need for a bottom-six right wing come the March 3 trade deadline.
Bruins Win Another Winter Classic
Boston improved to 3-1 in Winter Classics with their 2-1 win over the Penguins at Fenway Park. Down 1-0 after the second period, two Jake DeBrusk goals in the final 20 minutes helped the Black and Gold improve to an NHL-best 29-4-4, good enough for 62 points. Believe it or not, but DeBrusk's goal with 2:24 remaining that broke a 1-1 tie was his 27th career game-winning goal in just his sixth season.
"It's very special. I feel very blessed to be a part of those goals," said DeBrusk. "I'm speechless about it. This is probably the highlight of my life so far, hockey and everything. How could it not be? I mean, look around. It's Fenway Park with yellow everywhere, and it was a good game and we won.
"Just lucky to be with this group of guys. Family's here. I don't even know how you can take it in. You just smile and enjoy it."
The sellout crowd of 39,243 was treated to a great game with some Boston sports icons helping make the day a success. Prior to the game, Bruins' legend Johnny Bucyk, Bobby Orr, and Zdeno Chara were joined by former Boston Red Sox World champions Jason Varitek and Tim Wakefield on the side ice rink for pregame ceremonies. Orr flipped a wrist shot to Varitek, a former catcher, as part of the opening ceremony. 
Bruins Head West
For the second time in less than a month, the Bruins are heading west following their win over Pittsburgh. They have a three-game road trip over four nights against the Los Angeles Kings, San Jose Sharks, and Anaheim Ducks as part of the three-game California trip. The Bruins lost to the Kings, 3-2, in a shootout on Dec. 15 after blowing a 2-0 lead after two periods, while they beat the Ducks, 2-1, in a shootout on Oct. 20. The matchup with the Sharks will be their first of the season as the two teams will play again at the TD Garden on Jan. 22. Both Anaheim and San Jose are buried at the bottom of the Western Conference standings, but they always cause problems for the Bruins every year at home.
Bruins Week Ahead
Thursday: at Los Angeles Kings, 10:30 p.m.
Saturday: at San Jose Sharks, 10:30 p.m.
Sunday: at Anaheim Ducks, 8:30 p.m.
---
---