In this edition of Toronto Maple Leafs News & Rumors, I'll take a look at some of the player news from an up-and-down game last night. After the solid team defense the Maple Leafs have been employing much of the season, Tuesday's 6-5 shootout loss against the St. Louis Blues was far from what fans have been seeing from this team.
The Maple Leafs went down in the game by a score of 3-1. They came back to salvage a point in the extra-period loss, but it was far from a solid performance. Was it just one of those crazy games? Or, might it be a bit of a message that the team needs to reset?
Item 1: Ilya Samsonov Shaky In the Shootout
After having Matt Murray start two games in a row, the coaching staff decided it was Ilya Samsonov's turn to start against the Blues last night. The good news is that Samsonov still hasn't lost in regulation at home yet. However, the bad news is that he had another shaky game in the net.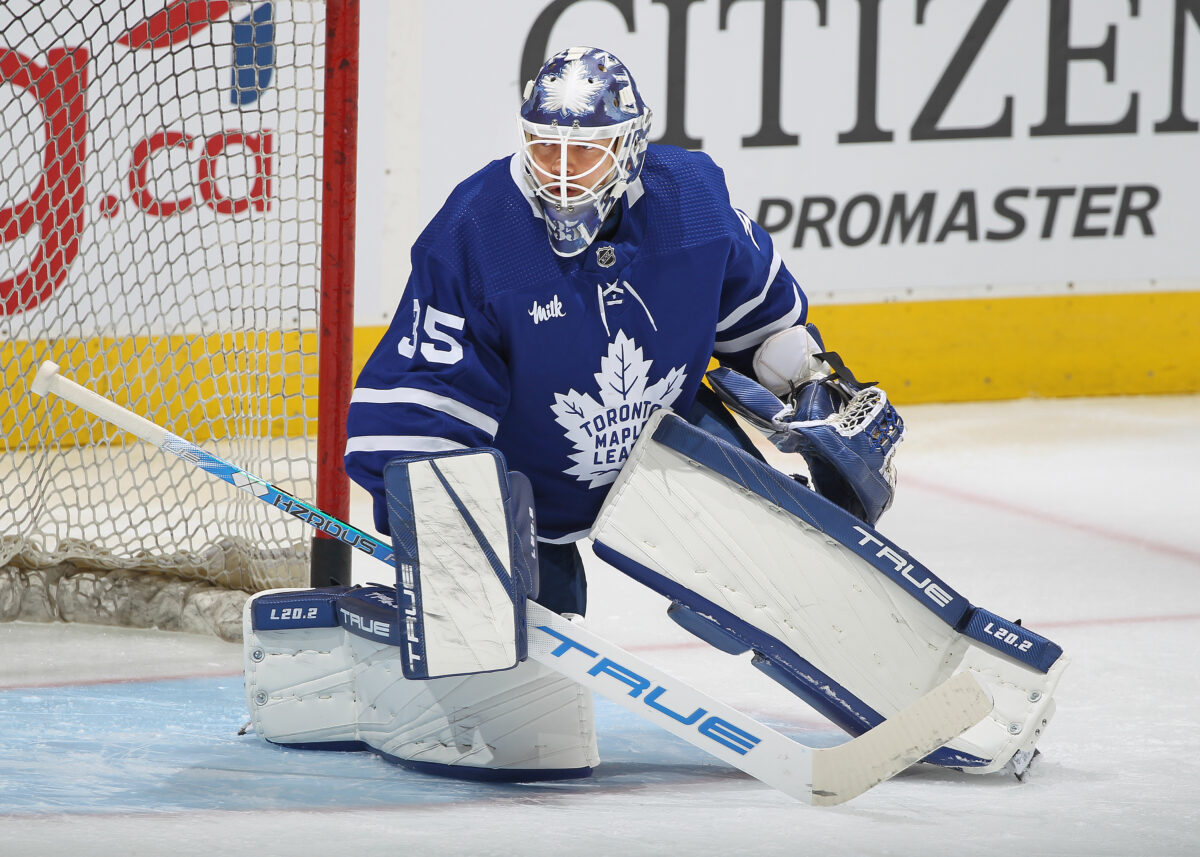 While Samsonov made some great saves, especially in the overtime period, he didn't (to my eyes) seem to have good rebound control. There were pucks bouncing around willy-nilly that, far too often, gave the Blues extra scoring chances.

For the most part, Samsonov and Murray have been taking turns in the net. Going into last night's game, Samsonov had started six of his team's past 13 games. Looking at those six games, it would seem the 25-year-old Russian goalie was having a great season. On the whole, that's accurate. But there is a big "but."
Related: Maple Leafs' News & Rumors: Marner, Samsonov & Line Combos
---
Latest News & Highlights
---
When he entered last night's game, Samsonov had put together a 5-1-0 record and a 2.15 goals-against average (GAA) in his last six games. But in two of those games, he'd thrown shutouts against the Los Angeles Kings and Anaheim Ducks. 
The Dec. 17 game against his old Washington Capitals teammates was a turning point for Samsonov on the season. He lost 5-2; and, after the game, he admitted "It's (a) hard loss for me: I think I play bad(ly) in this game. I need to play better."
Although Samsonov won his next two games, they were less than stellar starts. Last night was the same. Although two of the Blues' goals were with the man advantage, he probably should have stopped the shorthanded goal in the first period. On the night, he stopped only 27 of 32 shots heading into the shootout. Once there, he seemed to have even more trouble stopping shots, as the Blues scored three times in four tries.
Because it was such an odd game and Samsonov wasn't helped much by his team's defense or penalty kill, the game probably can't be used as a litmus test for where he is on the season. But, the numbers are that Samsonov has allowed 17 goals in his past four starts. 
Related: Bobby Hull – The Golden Jet
His record on the season is now 11-3-1 (with the two shutouts), with a 2.38 GAA and .914 save percentage. He's given up 35 goals in 408 shots on his net. It's a strong record, but it's recently been sliding.
Item 2: Auston Matthews Reaches 500 Points
With his two points against the Blues last night, Auston Matthews passed the 500-point threshold. He scored a great goal and added an assist that bounced off his skate. Those two points pushed him to 501 and made him the fastest player in Maple Leafs' history to hit the 500-point mark. Darryl Sittler had previously held the mark at 517 games, but it took Matthews only 445 games.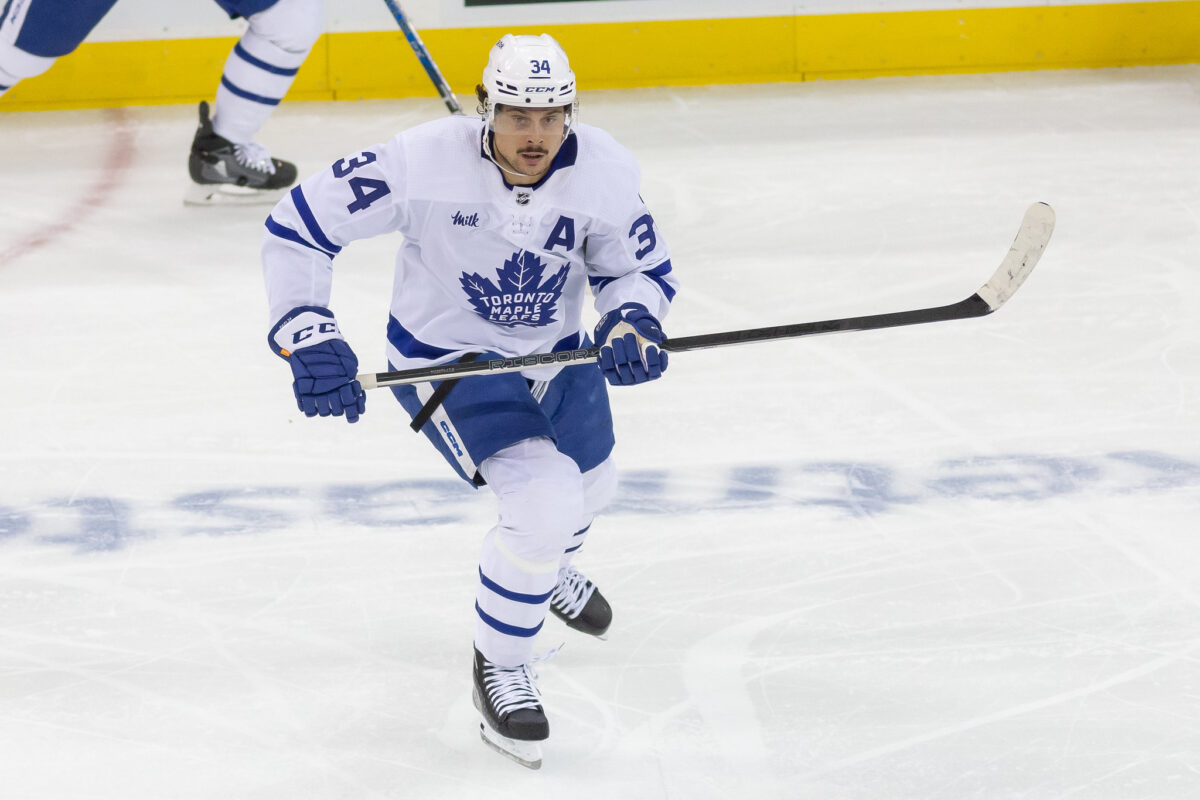 Although Matthews has not been explosive, he has been consistent. Over the past 16 games, he's only missed the scoresheet two times. In that stretch of 16 games, he's scored 10 goals and added 13 assists (for 23 points). He's now the Maple Leafs' second-leading scorer after William Nylander. On the season, Matthews has 19 goals and 25 assists (for 44 points) in 38 games. He also carries a plus-19 rating.
Item 3: William Nylander Stays Atop the Maple Leafs in Points
William Nylander also had a three-point night with a five-on-five goal and two assists in the loss. After his team had fallen behind by two goals (3-1), the 26-year-old absolutely blasted a point shot past a helpless Jordan Binnington. He also kept helping his team come back after they kept losing the lead. It was that kind of game.
Related: Maple Leafs' William Nylander's Award-Winning, Turnaround Season
Nylander's been especially hot recently. Over his past six games, four have been multi-point games. Over his past 11 games, six have been multi-point games. In those past 11 games, he's scored eight goals and added 11 assists (for 19 points). As noted above, he's the Maple Leafs' leading scorer on the season with 22 goals and 23 assists (for 45 points) in 38 games. He also has a plus-15 rating.
Item 4: Michael Bunting Also Collects 3 Points
Michael Bunting scored two goals and added an assist in the loss to the Blues. It was his second three-point game of the season, and it continues his hot streak over his past 17 games. In those games, he's been more than a point-a-game player with nine goals and 10 assists (19 points in those 17 games).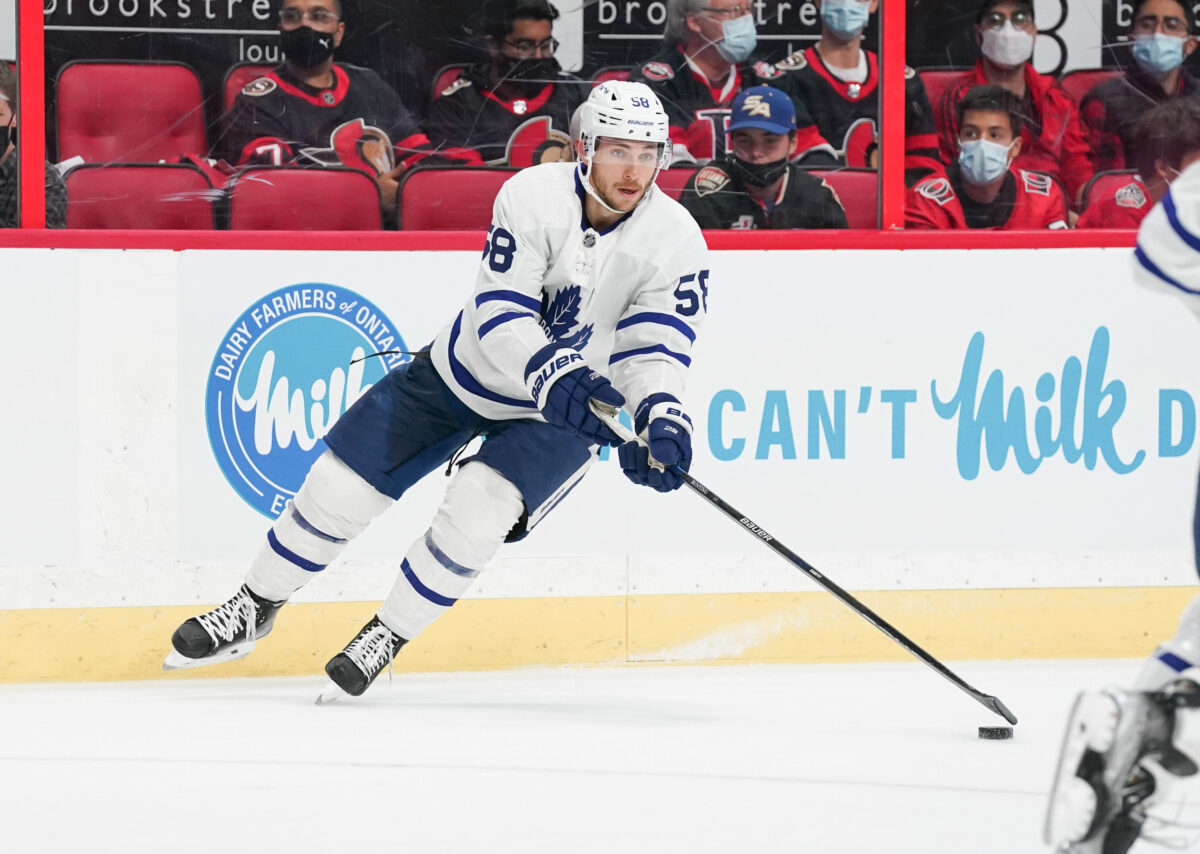 The 27-year-old Bunting, who arrived late to the NHL and came in third in last season's Calder Trophy voting as the NHL's top rookie, is currently in contract conversations about an extension with his hometown team. His recent performances have added fuel to his side's drive to negotiate for a higher salary.
What's Next for the Maple Leafs?
It's interesting that, suddenly, the Maple Leafs' blue line is healthy. With Rasmus Sandin back in the lineup, Conor Timmins sat. I've grown used to having Timmins in the lineup. While I'm not making a case that he should play and someone else should sit, it does give the team some solid options moving forward.
Related: Marie-Philip Poulin is Keeping the Spotlight on Women's Hockey
During the 11 games Timmins has played with the Maple Leafs, he has registered eight assists. That's one more than he's collected over his entire career to this point (41 games). Maple Leafs' head coach Sheldon Keefe has utilized Timmins all over the ice, even on the power play, where he's averaged 1:21 time-on-ice (TOI) with the man advantage.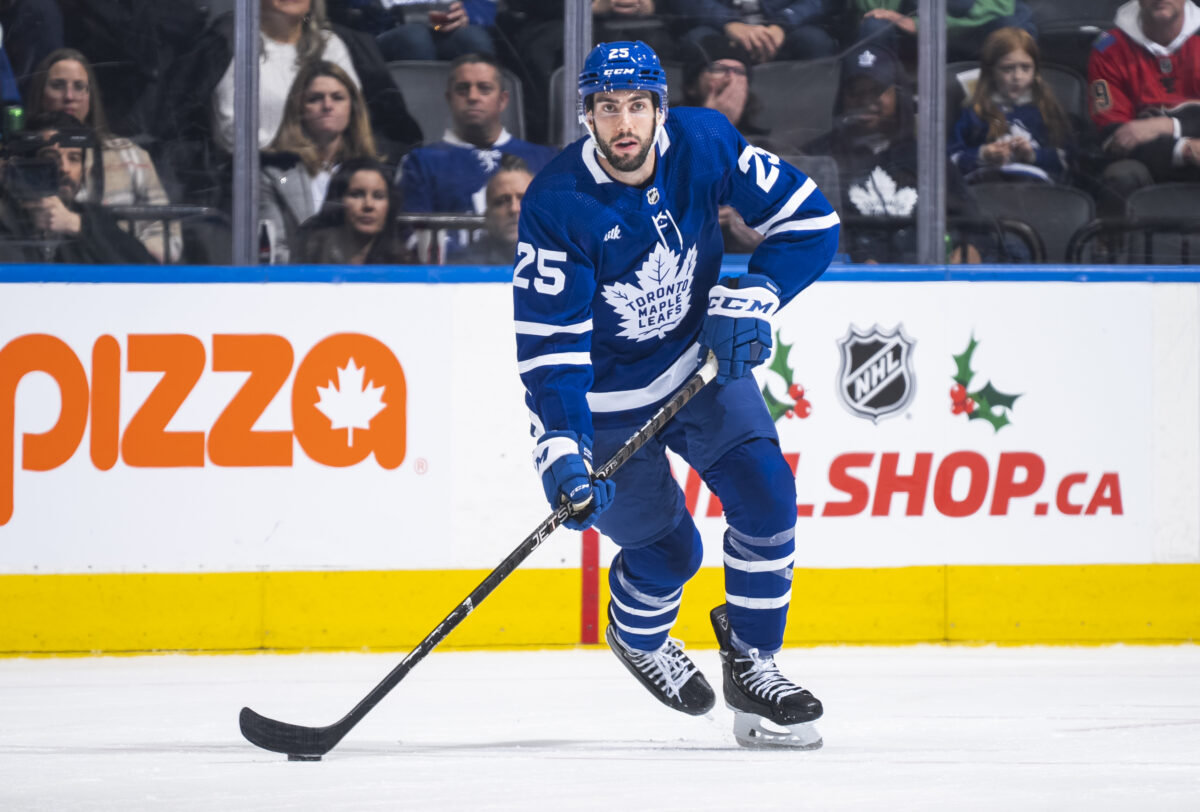 It will be interesting to see how coach Keefe deploys Timmins in the future. He's proven he can play. Will he draw into the lineup to give others a bit of a rest headed to the second half of the season? We will have to wait and see. Regardless, it looks as if general manager Kyle Dubas found a solid player when he brought Timmins home to Ontario.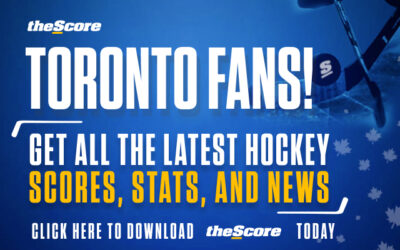 The Old Prof (Jim Parsons, Sr.) taught for more than 40 years in the Faculty of Education at the University of Alberta. He's a Canadian boy, who has two degrees from the University of Kentucky and a doctorate from the University of Texas. He is now retired on Vancouver Island, where he lives with his family. His hobbies include playing with his hockey cards and simply being a sports fan – hockey, the Toronto Raptors, and CFL football (thinks Ricky Ray personifies how a professional athlete should act).
If you wonder why he doesn't use his real name, it's because his son – who's also Jim Parsons – wrote for The Hockey Writers first and asked Jim Sr. to use another name so readers wouldn't confuse their work.
Because Jim Sr. had worked in China, he adopted the Mandarin word for teacher (老師). The first character lǎo (老) means "old," and the second character shī (師) means "teacher." The literal translation of lǎoshī is "old teacher." That became his pen name. Today, other than writing for The Hockey Writers, he teaches graduate students research design at several Canadian universities.
He looks forward to sharing his insights about the Toronto Maple Leafs and about how sports engages life more fully. His Twitter address is https://twitter.com/TheOldProf