Long before he became one of the biggest and most disappointing contracts in New York Islanders franchise history, Alexei Yashin was traded to the Islanders from the Ottawa Senators back on June 23, 2001.
At the time, Yashin was a talented forward with a high-skill level and offensive upside that was clearly appealing to the Islanders and their general manager at the time, Mike Milbury. So much so, that Milbury moved a budding defenceman, a frisky forward and a first-round pick in 2001.
Sign up for our NHL History Substack newsletter

While Yashin spent the first seven seasons of his NHL career with the Senators, the team shipped the forward to the Islanders following two 85-plus point seasons for Bill Muckalt, Zdeno Chara and a first-round pick that turned into Jason Spezza at second overall in 2001.
But how did the trade play out for both teams? Let's have a look.
Over Yashin Yet?
In seven years with the Senators, Yashin was nearly a point-per-game player. He had 218 goals and 491 points in 504 regular season games – good enough for a 0.97 average. While his defensive game was somewhat suspect, he did manage to become one of the better players to ever wear a Senators jersey – still sitting fourth all-time in franchise points behind only Erik Karlsson (518), Spezza (687) and Daniel Alfredsson (1,108).
Still, there came a day when the franchise decided to move on from the big forward and that came in June 2001 after the Senators had suspended him for the entire 1999-2000 season for refusing to report to the team. (from 'Holdout Yashin owes Senators year of service,' Globe and Mail, 06/29/2000)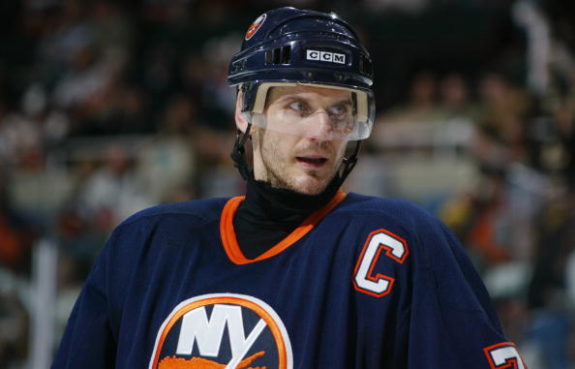 The Islanders went on to sign Yashin to a 10-year deal prior to the 2001-02 season worth just under $64 million. That included an NHL lockout in 2004-05 and a subsequent buyout by the Islanders on June 6, 2007, which forced the team to pay him just over $2.2 million through the 2014-15 season.
---
---
That said, while his Islanders career was cut short thanks to the buyout, it was exactly disappointing by any stretch of the imagination. He still maintained a 0.84 point-per-game average with the Isles – tallying 290 points in 346 regular season games. Still, the end to his career wasn't what the Islanders or their fans thought it would be and it certainly wasn't what Milbury had in mind when he signed Yashin to that big contract.
---
Latest News & Highlights
---
But Yashin finished his NHL career following the buyout and went over to play in the KHL where he spent four years playing for Lokomotiv Yaroslavl, SKA St. Petersburg and CSKA Moscow until he retired in 2011-12.
As for the Senators, they ended up with quite the haul from the Yashin deal.
Senators Score Spezza and Big Z
For starters, the Senators grabbed Muckalt in the deal, who at 27 years old was a player you could throw into the lineup to simply eat up some minutes. While he only averaged about 10 minutes per game over his 70 games with the Sens in 2001-02, he did tally eight assists to go along with his 46 penalty minutes. Following that season, he signed with Minnesota where he played just eight games to finish his career.
But the Senators did score some major pieces when they moved Yashin – including Chara who hadn't really found himself yet on the offensive end of the spectrum and a first-round pick that was eventually used to take Spezza second overall in 2001.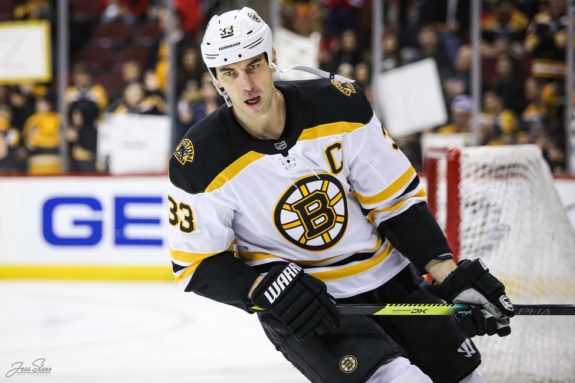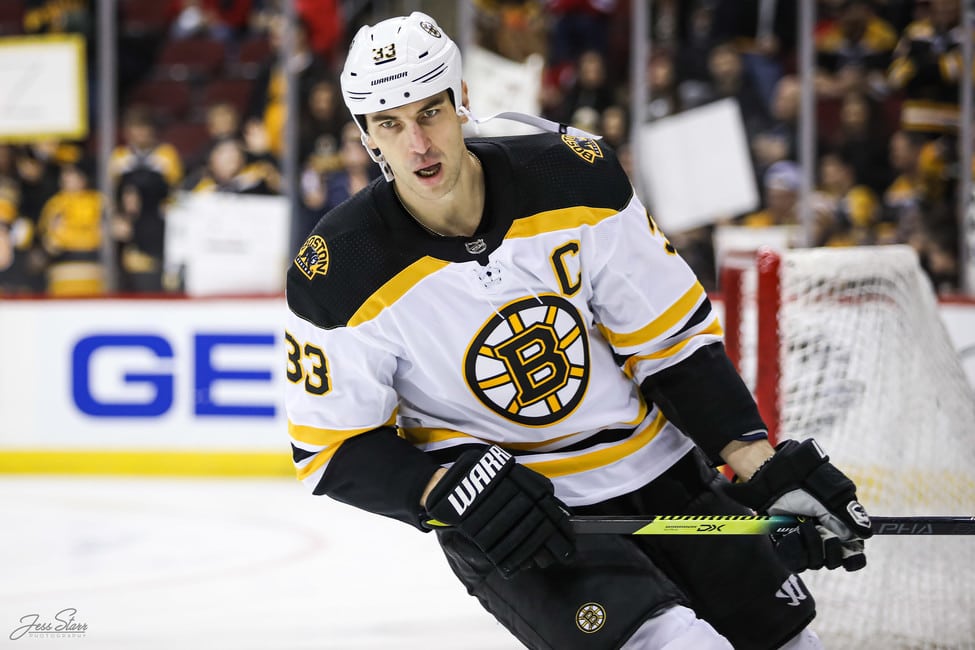 Chara played four seasons with the Senators as a pillar on their blue line. It was in Ottawa that he really started to shine on both ends of the ice – notching 146 points in 299 regular season games and averaging close to 25 minutes per game. He legitimized himself as a true top-pairing defenceman during his time with the Sens and finished second and fourth in Norris Trophy voting in his final two seasons with the club.
When it came to his free agent year, however, the club had to make a decision on who to keep between him and Wade Redden and Chara would eventually end up in Boston as a free agent signing where he's gone on to captain the team as well as win a Stanley Cup in 2010-11. He remains fourth in franchise history when it comes to the Senators defensive scoring.
In Spezza, the Sens got a player that would stamp his name on the franchise. Spezza made his NHL debut in 2002-03 as a 19-year-old and posted 21 points in 33 games. From there he went on to notch four 80-point campaigns with the Senators, including two in which he hit the 90-point plateau.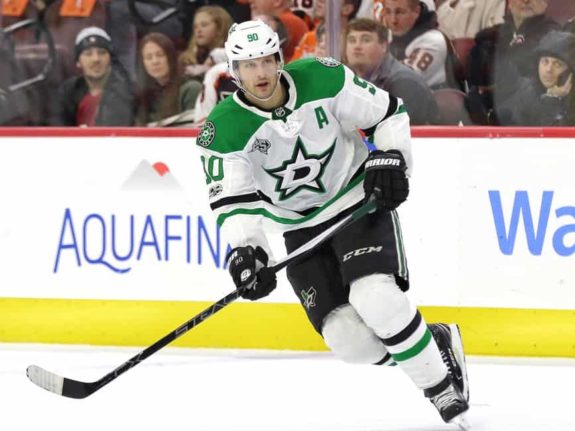 He played parts of 11 seasons with Ottawa and finished with 687 points in 686 regular season games, which is still good enough for second on the team's all-time scoring list. On top of that, he had some impressive playoff runs with the franchise including 22 points in 20 games during the Senators' 2006-07 postseason run.
But in the final year of a seven-year deal he signed with the Senators in 2007, the team traded him to the Dallas Stars for a handful of players who've never really left any impression on the team. Especially when you're talking about having given up a player who still ranks second in goals, assists and points for the franchise in Spezza.
That said, while it lasted, it's safe to say the Senators were the beneficiary of the Yashin trade. The troubles that took place in 1999-00, led to the eventual trade and for a number of seasons the Sens had the opportunity to see what Spezza could do while Chara manned the point for four of those years.