Two teams made deals for him, but only one could end up with "The Next One".
It's been over 30 years since the Quebec Nordiques traded Eric Lindros — a once-in-a-generation player with outstanding offensive prowess, a bone-crunching physical presence, strong skating skills, and stupendously soft hands — to the Philadelphia Flyers. The whole package, Lindros possessed a unique skill set and had been compared to Wayne Gretzky and Mario Lemieux.
---
---
The trade was brokered out of necessity. Lindros warned the Nordiques he would not play for them if they drafted him first overall in the 1991 NHL Entry Draft. When they didn't heed his warning, he refused to sign, going back to his OHL club in Oshawa.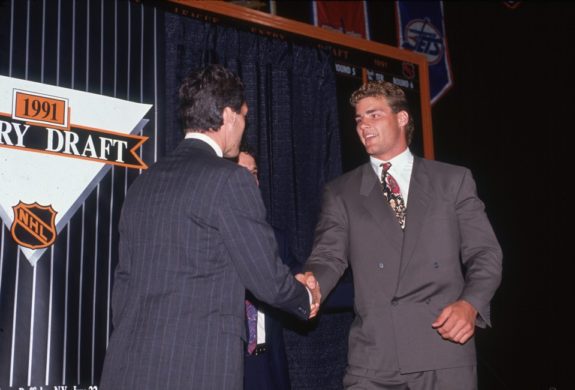 Lindros was eligible to re-enter the draft in 1993. The Nordiques, not wanting to lose such an impactful player for nothing and waste their first-overall pick, traded the power forward during the 1992 NHL Entry Draft to the Philadelphia Flyers for Peter Forsberg, Mike Ricci, Ron Hextall, Steve Duchesne, Kerry Huffman, future considerations —which eventually became Chris Simon — two first-round draft picks, and $15 million.
---
Latest News & Highlights
---
If that seems like a lot to give up for a teenager who'd never stepped onto NHL ice, it's because it was. Let's take a look back at one of the biggest, most influential trades of the 1990s.
Lindros Almost Landed Elsewhere
In the words of NHL.com's Adam Kimmelman, "the Lindros affair changed the fate of three franchises and four cities." In addition to the Flyers and Nordiques (who would later become the Colorado Avalanche), the third franchise was the New York Rangers. They missed out on Lindros despite striking a deal for him that would have brought him to the Big Apple instead of the City of Brotherly Love.
Not surprisingly, the Flyers weren't the only suitor trying to dance with belle-of-the-ball Lindros, the Rangers attempted to cut in too. Marcel Aubut, the Nordiques' president, courted both squads. Less than 90 minutes removed from agreeing to the above-mentioned trade with Flyers general manager Russ Farwell, Aubut got cold feet and negotiated a deal with the Rangers that would reportedly bring back Sergei Nemchinov, Tony Amonte, Alexei Kovalev, James Patrick, either John Vanbiesbrouck or Mike Richter, multiple first-round draft picks and $20 million, a gargantuan deal in its own right.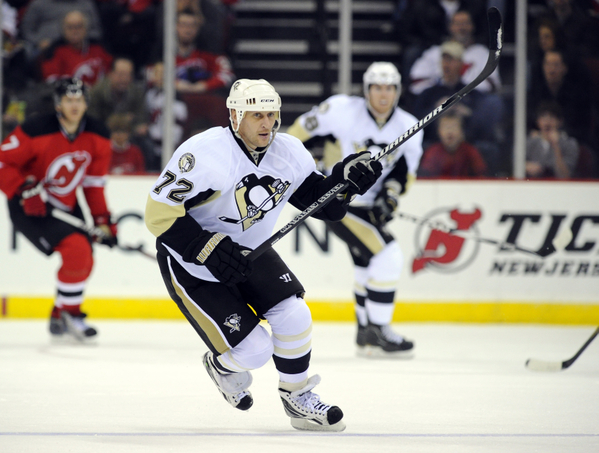 Mass confusion followed. In fact, Farwell was already on his way to the draft after speaking with Lindros, thinking he had the 6-foot-4 mountain on skates wrapped up.
At some point I had been told that he had been traded to the New York Rangers and then I was told Quebec had traded him to the Philadelphia Flyers," Rick Curran, Lindros' agent said. "So, at some point, while I'm sitting there, I realized he had been traded twice.
The Flyers filed a grievance with the NHL, which led to a lengthy, high-profile arbitration process. On June 30, after a five-day hearing in which arbitrator Larry Bertuzzi reviewed more than 400 pages of notes and called 11 witnesses — including Lindros himself — he issued an eight-page decision that sided with the Flyers.
"Ruling that the handshake is as mighty as the pen… Bertuzzi… decided that Marcel Aubut had traded Eric Lindros to the Philadelphia Flyers at 10:30 A.M. on June 20, just 80 minutes before Aubut concluded an equally informal exchange with the Rangers," wrote Filip Bondy of the New York Times. "The rights to negotiate with Lindros, a 19-year-old budding superstar at center, belong to the decimated, last-place Flyers."
Trade Changed Franchises Fates Fast
The monolithic deal centred around the teen phenom had immediate and drastic impacts on both the Flyers and the Nordiques, altering the landscape and fortunes of both clubs, who became instant contenders. The trade's after-effects were felt strongly for more than a decade.
Much-Ballyhooed Lindros Worth the Hype
Lindros came to Philadelphia and had no trouble translating his junior success into steady production in the NHL. Playing against men for the first time in his career, the stud who'd tallied 216 points in just 95 OHL games put up 41 goals and 34 assists for 75 points in his rookie season.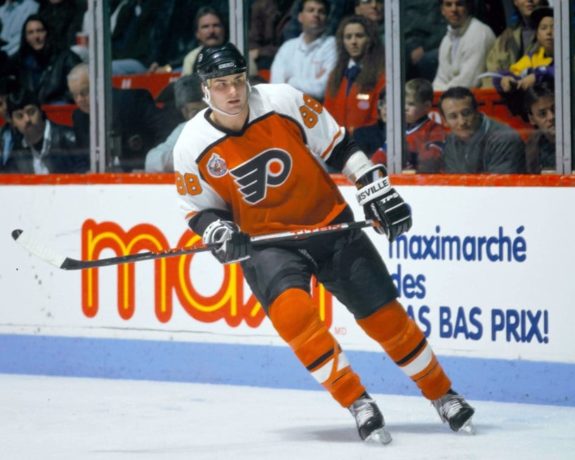 In 1993-94, Lindros fell just three points short of triple digits, scoring 44 goals. He also racked up more than 100 penalty minutes each year, living up to his reputation as not just a devastating sniper and prolific playmaker, but a bruiser as well. The Flyers finished just under .500 in Lindros' first two seasons and didn't qualify for the playoffs. However, it was just the beginning of their rise to becoming perennial contenders and Lindros' first few strides toward becoming a Flyers legend.
Nordiques Became Contender Overnight
As quickly as the Flyers' fortunes were changing thanks to Lindros' presence, the Nordiques were reaping the rewards even more rapidly.
The Nordiques were a laughing stock prior to the Lindros trade. They'd finished last in the Adams Division for five straight years, and had just 48 wins in their past three seasons combined. Their woes, however, allowed them to build a team full of young guns using high draft picks. They had the first-overall pick the two years before they selected Lindros, taking Swedish centre Mats Sundin in 1989 and Irish winger Owen Nolan in 1990. They also had Joe Sakic, who they selected at 15th overall in 1987.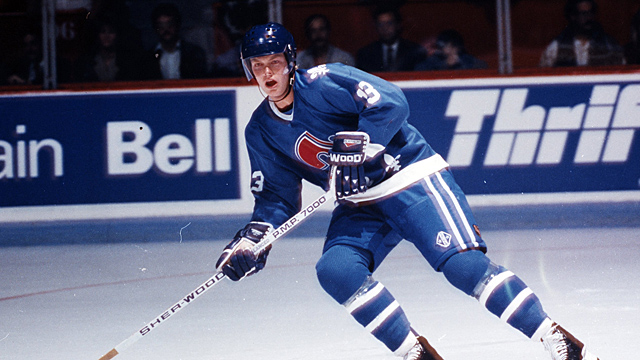 Duschene and Ricci, who tallied 82 and 78 points respectively in 1992-93, along with Hextall who was in the prime of his career, bolstered the young stars. They helped facilitate a powerful and sudden transformation into a highly competitive hockey club. The Nordiques finished second in the Adams that year with a 47-27-10 record and 351 goals scored — nearly 100 more than the year before.
The Nordiques took a step back in 1993-94, failing to qualify for the postseason. By then, some pieces of the trade had already been moved and they'd used their draft picks. They selected goaltender Jocelyn Thibault 10th overall in 1993 and traded away the other. They also sent Hextall to the New York Islanders after a single season in exchange for Mark Fitzpatrick and a first-round pick they used to select Adam Deadmarsh four picks after Thibault.
In the lockout-shortened 1994-95 season, they bounced back and captured the Northeast Division crown. However, the season would end up being their last in La belle province.
"The team the Nordiques were waiting for was finally coming together. All seemed well in Quebec City again, but lurking behind was an inevitable wind of change the team couldn't avoid," wrote The Hockey Writers' Jeff Yerger in his piece recounting the history of the Nordiques.
Lindros Became a Flyers Legend
In 1994-95, Lindros was named captain and continued to establish himself as one of the NHL's best, winning the Hart Trophy and helping the Flyers to their first playoff berth in six seasons.
Between 1995-97, he played between Mikael Renberg and John LeClair on a line dubbed the 'Legion of Doom' — a reference to three forwards' ability to not only score goals in bunches but also dominate physically (the trio was 6-foot-2 or taller and each weighed more than 230 pounds.) The 'Legion of Doom' racked up 666 points in three seasons together.
After having a career-best 115-point season in 1995-96, Lindros put up 79 in the 1996-97 regular season and led the Flyers with 26 playoff points in their run to the Stanley Cup Final. However, the Cup eluded him, as they were swept by the powerhouse Detroit Red Wings.
Lindros' impact on the Flyers' sustained success, however, cannot be overstated; he revitalized the franchise. The Flyers never missed the playoffs with Lindros as their captain. In total, he played 486 games in orange and white, tallying 290 goals and 369 assists for 659 points.
Respect for Quebec, but Cups for Colorado
Lindros never captured a Cup. The Nordiques never hoisted one in Quebec City, either. Unfortunately, they drew the blueprint for another city's Stanley Cup victory.
Due to a sagging Canadian Dollar, the government's refusal to fund the team, and an antiquated arena, the Nordiques sold the franchise after the 1994-95 season to COMSAT Entertainment Group, who owned the National Basketball League's Denver Nuggets. The Nordiques were moved just as they were getting good.
The players acquired in the trade — in addition to the foundation of young stars they'd built through the draft — ended up lifting the Cup in Colorado the year after they relocated.
The fingerprints of players involved in the trade were all over the Stanley Cup that year. Forsberg, Deadmarsh, and Ricci played key roles on the team, as did superstar goalie Patrick Roy, who the Avalanche were able to acquire from the Montreal Canadiens in exchange for Jocelyn Thibault.
Forsberg especially would become one of the all-time best Avalanche. The Swede tallied 741 points over nine seasons with the team, posting six campaigns with 80-plus points and never having a negative plus/minus rating (in 2002-03, he was an eye-popping plus-52.)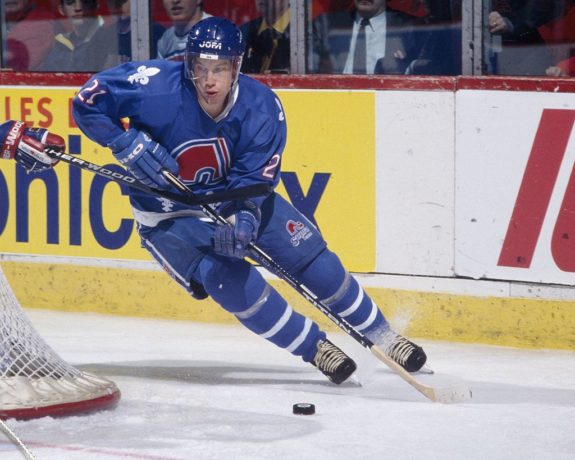 Really, the trade helped the Avalanche become a dynasty in their first decade of existence. They qualified for the playoffs in each of their first ten seasons and got past the second round six times, capturing a second Stanley Cup in 2001.
Injuries Lessen Lindros' Long-Term Legacy
Lindros' career defined as much — if not more — by his injuries as his dominance. His shortened career lessened his legacy in the sport. For all his skill, Lindros had one failing: a penchant for skating with his head down. He was often blown up by his opponents and sustained six confirmed concussions while with the Flyers, during a time when headshots simply weren't disciplined severely like they are in 2018 and were still considered an acceptable part of the game.
Lindros played a brutal physical style of hockey and gave his all," a 2009 Bleacher Report article on Lindros states. "And, in the end, players started to return the favor, constantly running him without discretion. He lived by the sword and died by it, but he laid it all on the line.
Concussions and other injuries shortened Lindros' career. After not playing in 2000-01 due to a concussion he suffered from the infamous Scott Stevens hit, he joined the New York Rangers, (a decade too late, they'd likely attest) as a shell of his former self.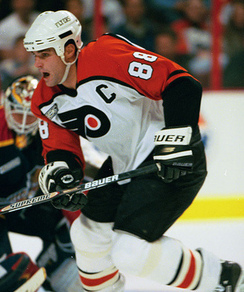 He was hampered by ailments wherever he went; during his last season with the Rangers in 2003-04, during an unsuccessful stint with the Toronto Maple Leafs in 2005-06, and during his swan song with the Dallas Stars in 2006-07. After playing just 760 games in 14 seasons, Lindros elected to retire at 34 years old.
Even though discussions on Lindros' relatively short career will always be full of thoughts of what could have been, he still had an impact on the NHL and was the first of a new brand of multi-dimensional player.
"He really revolutionized the power forward of the modern era," Mark Messier said of Lindros. "He was a guy, 6-foot-4, 230 pounds, who could skate and had the agility of a guy 5-9, 180 pounds. On top of that, with the skill and a mean streak, he really epitomized what a power forward was and was going to be leading into the next era of hockey players."
More than a quarter of a century after the blockbuster deal, we can see that it, too, had a massive impact on the NHL and the teams involved for more than a decade.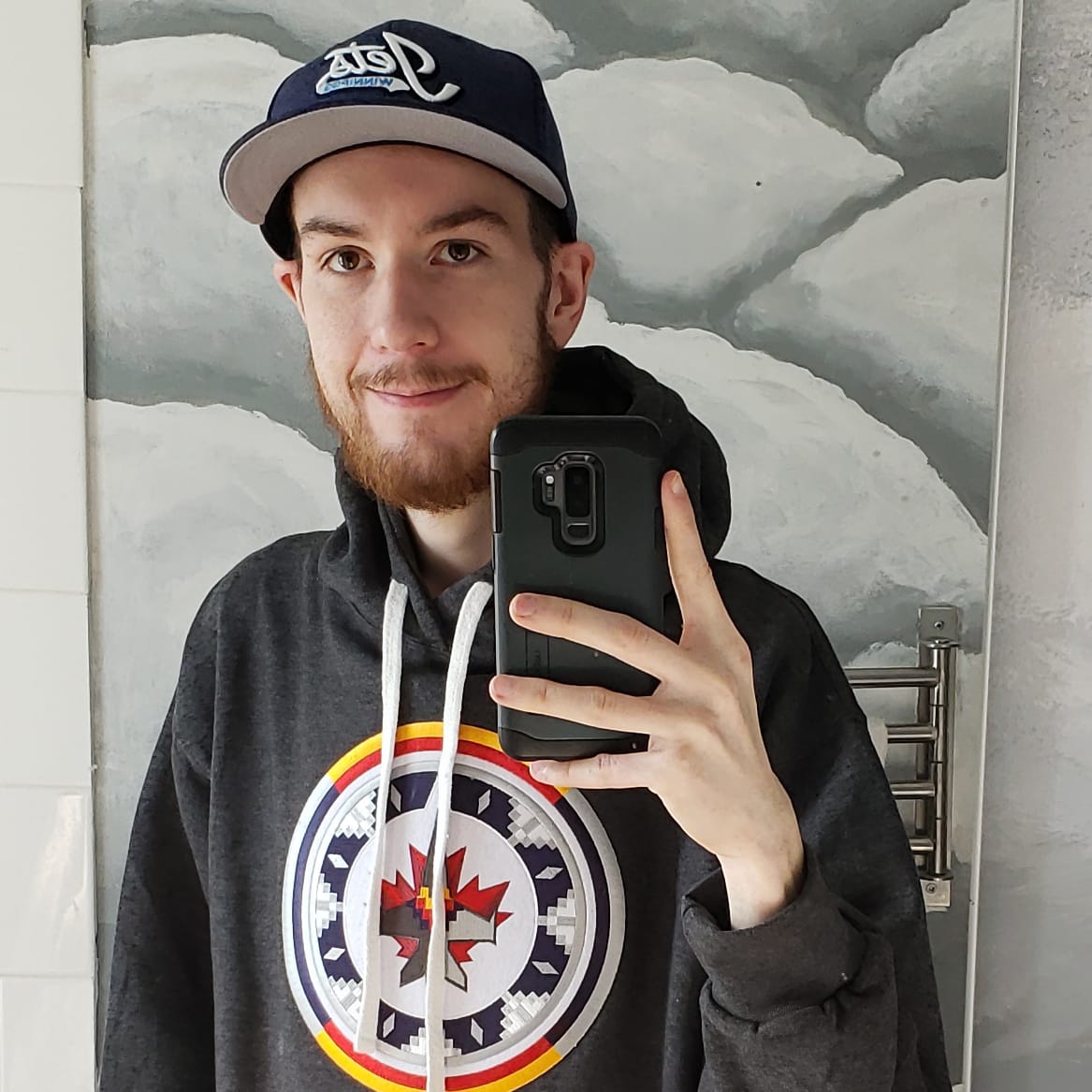 Declan Schroeder is a 27-year-old communications specialist and freelance journalist in Winnipeg, Manitoba. He holds a diploma in Creative Communications with a major in journalism from Red River College and a bachelors in Rhetoric and Communications from the University of Winnipeg.
Deeply rooted in the city's hockey culture, the original Jets skipped town when he was two and the 2.0 version came onto the scene when he was 17.