When winger Mikael Granlund was traded to the Nashville Predators from the Minnesota Wild in exchange for Kevin Fiala at the 2018-19 trade deadline, there was a clear winner in the trade: the Predators. They secured a 27-year-old, top-line winger in Granlund, who still had another season remaining under contract at $5.75 million. In return, they traded away Fiala, a young and promising winger who was selected 11th overall in 2014 by the Predators and was in the last season of his entry-level contract.
Related: All-Decade NHL Draft – 2010 to 2019
Granlund was coming over from Minnesota, where he had just posted 49 points in 63 games and seemed poised to enter his prime with the arrow pointing straight up. While a promising prospect, Fiala was completing the final year in his rookie season deal and had scored 32 points in 64 games by last's season's deadline. Additionally, the Predators were among the top teams in the Western Conference in 2018-19 — trading for a proven scorer should have made them the favorites to win the conference.  

Fast-forward more than a year, and observed reality completely flipped expectations on their head. Granlund has failed to produce for the Predators as a top-line winger. At the same time, Fiala flourished for the Wild, immediately capitalizing on his pedigree by becoming the team's leading scorer in the shortened 2019-20 season.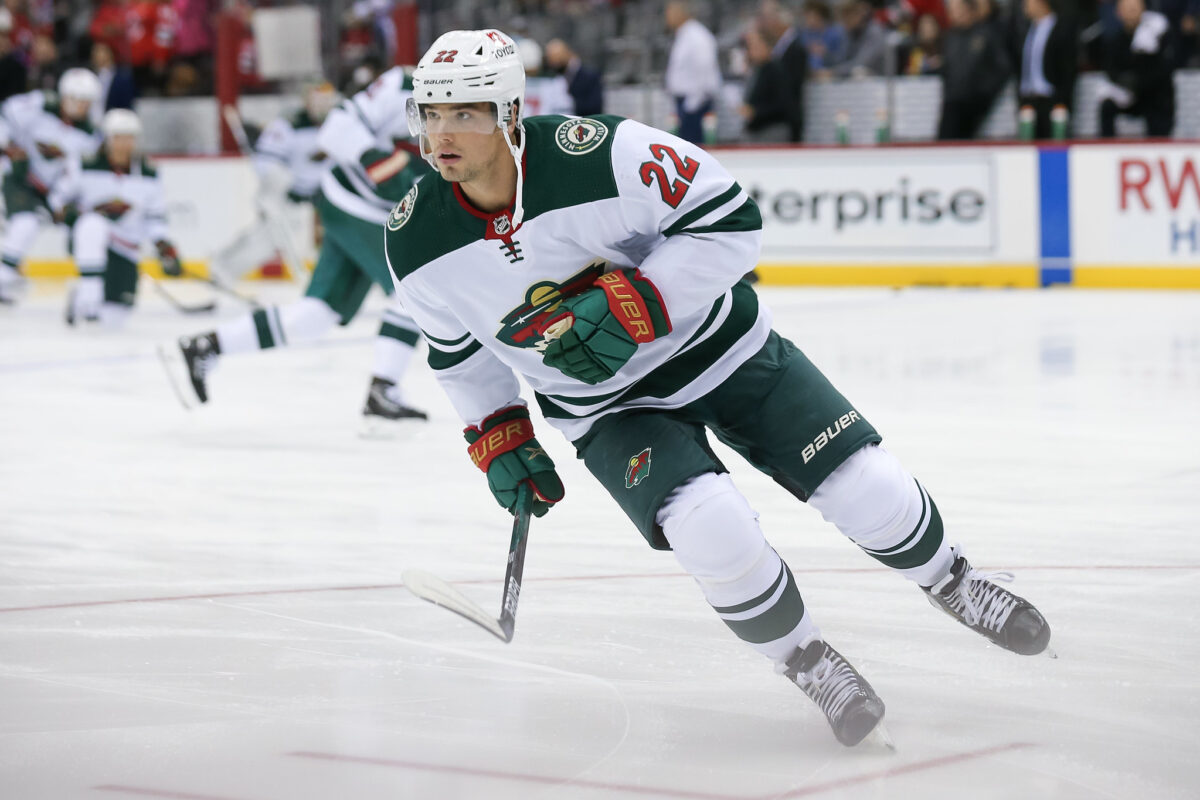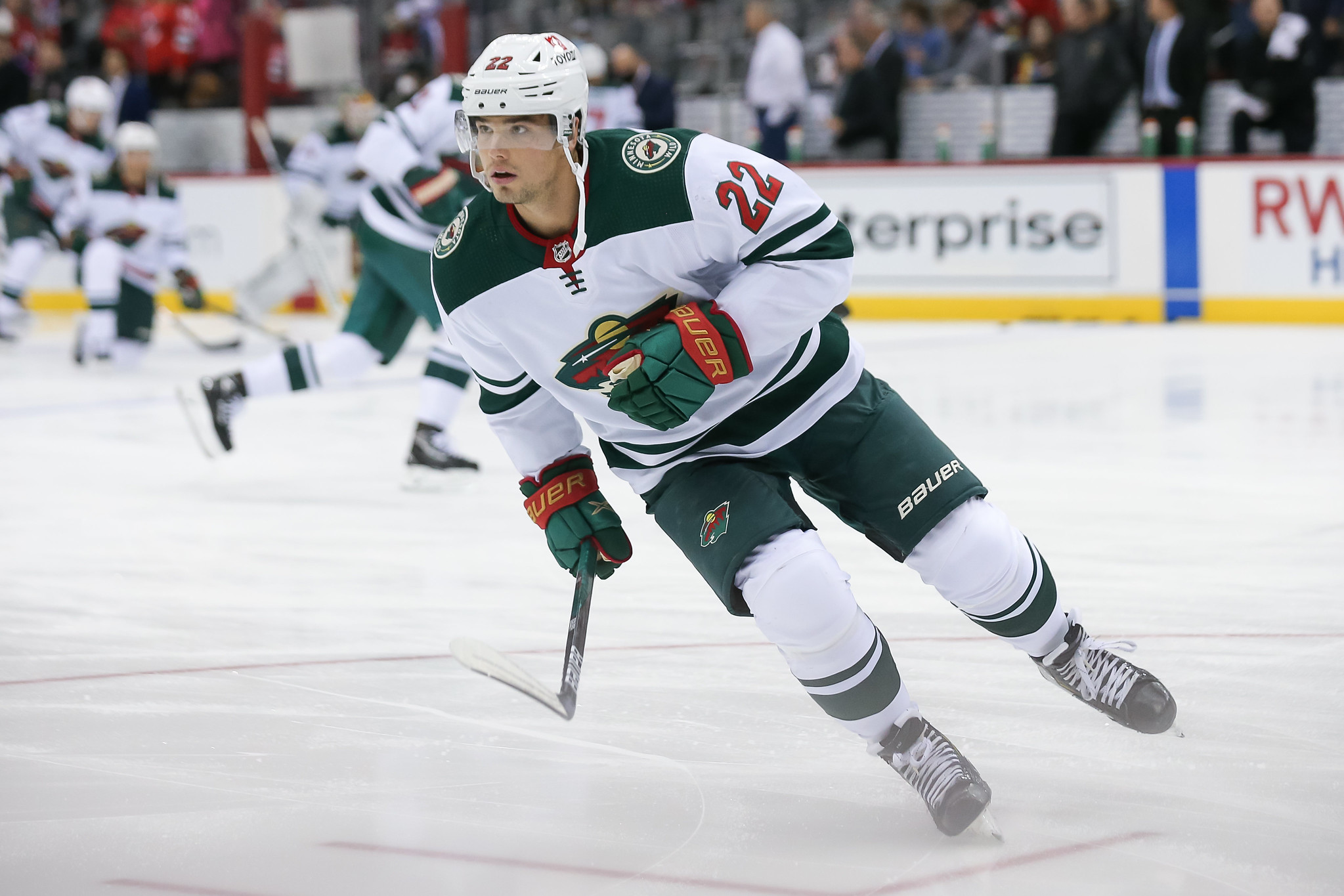 At the time of the trade, Poile stated: 
"There's no question that we have been looking for more secondary scoring in the last little while, and wherever our coach puts Granlund, whether that's breaking up our first line or enhancing our second, I am very confident that we are going to be more of a threat with Granlund in the lineup than we were previously."
This is what they had expected from Granlund, but that was far from what the team received. 
Granlund's Production
From the start of the 2016-17 season to when he was traded in 2018-19, Granlund tallied 185 points for the Wild — good for second-most on the team during that span, behind only Eric Staal (193). The hopes for Granlund were that he would continue his scoring ways for the Predators.
Related: Top 5 Canadiens Trades of the Bergevin Era
---
Latest News & Highlights
---
Unfortunately, he took a major step back and never seemed comfortable in either Predators system in which he played. In the 2019-20 season, he played for two head coaches — Peter Laviolette and John Hynes (Hynes replaced Laviolette in early Jan. 2020). He scored 18 points in 45 games in Laviolette's structured puck-control system and improved under Hynes in his more open style of play by scoring 12 points in 18 games.  
Granlund's advanced metrics were mediocre and were no different across the Laviolette/Hynes split (small-ish sample size). His Individual Point Percentage (IPP) was 57%, good for 366th in the league in 2021-22. His overall scoring chances (iSCF, or "individual scoring chances for") ranked in the middle of the road, even when there was a high likelihood of scoring (iHDCF, or "individual high danger chances for").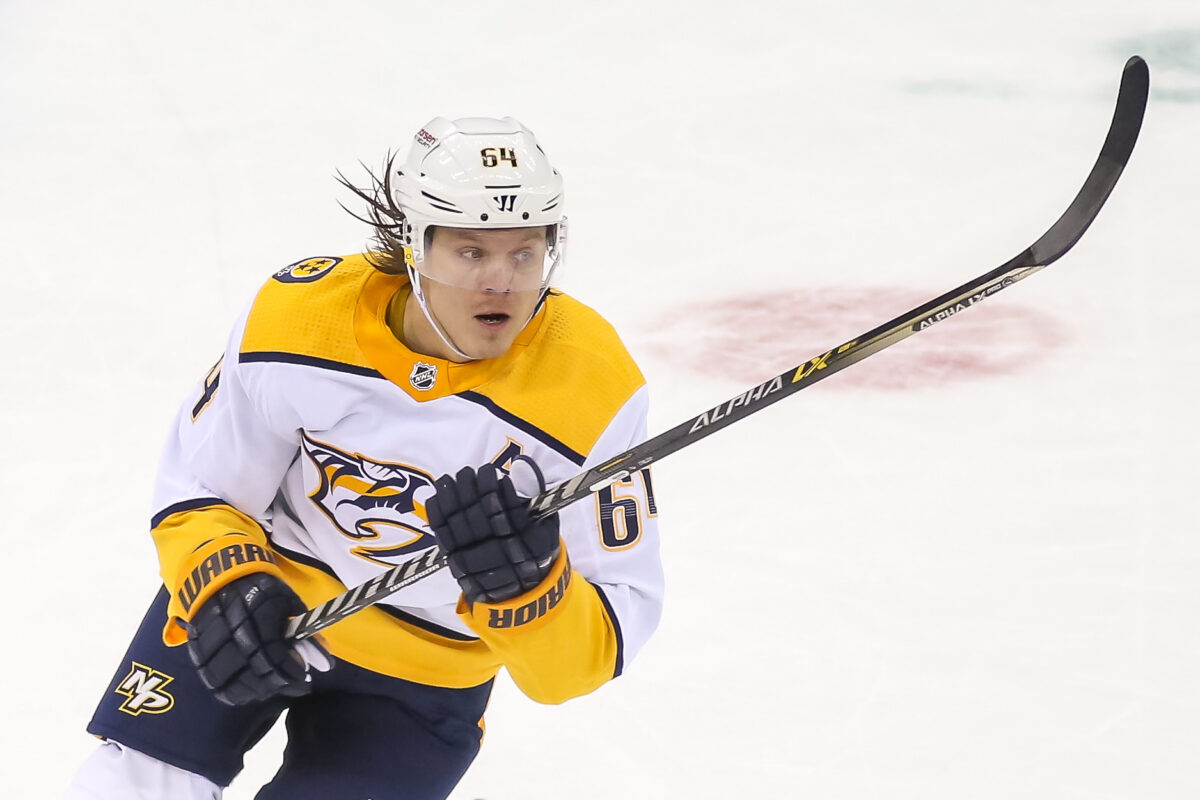 Even his points-per-60 minutes average (P/60) was over a full point below (1.38) than what he did in Minnesota during his final three seasons (2.59). 
In 2020-21, Granlund was the fourth-leading scorer on the team and was the top producer in the playoffs. He started to break out with Luke Kunin and Calle Jarnkrok on his line, as they produced some of the best offense the team had seen all season. He also provided some solid defensive value and was re-signed by the team for four years at $5 million annually.
From the 2021-22 season to the 2022-23 season, Granlund's production soured. In 138 games with the Predators over the last two years, he scored 100 points and had a plus/minus of -25. While his point totals are alright, he is a subpar defender and lacks play-driving ability. An AAV of $5 million that once looked like a steal quickly turned into a seemingly immovable contract.
The Predators (and Penguins) Trade Granlund
Despite many fans assuming Granlund would play out his contract with the Predators, general manager David Poile managed to sell high on what little value Granlund had. He was traded to the Pittsburgh Penguins at the 2023 NHL Trade Deadline for a 2nd-round pick in the 2023 NHL Draft. The Predators made out like bandits. They selected forward Kalan Lind with the selection.
Granlund scored five points in 21 games with the Penguins post-trade—the offensive weapon they thought they were acquiring turned into a pumpkin. The Penguins would barely miss the playoffs, ending their 16-season playoff streak. Despite his significant dip in production, the Pens were able to trade him to the San Jose Sharks as part of the Erik Karlsson trade. Serving as a cap dump to fit Karlsson under the cap, his time in the Steel City was short, uninspiring, and disappointing. Granlund has two years remaining on his current deal. If he can return to form, he could become a valuable trade piece for the Sharks at the 2024 NHL Trade Deadline.
Fiala's Production
Fiala had a solid start to his promising NHL career, becoming a part of the lineup full-time at the age of 20. Over his first three NHL seasons, he scored 104 points. He posted solid third-line production for the Predators while occasionally logging ice time in the top six, showing bursts of the talent that made him a first-round draft pick in 2014. The Predators were carefully titrating his playing time while still giving him opportunities to flash his considerable skill. No doubt he was part of a promising future for the team, but he surpassed all expectations by breaking out in a huge this way for the Wild this season, leading the team in scoring with 54 points in 64 games.   
---
---
At the coronavirus break, Fiala was leading the Wild in total, scoring with 54 points (23 goals – 31 assists) in 64 games and T-1st in power-play points (18). His post-All-Star break numbers were some of the best in the NHL — 26 points in just 19 games, including 14 of his 23 goals. As for his advanced metrics, Fiala had an IPP of 83%, which was almost a third higher (31%) than Granlund's (57%). This meant that Fiala was 31% more likely than Granlund to be part of a goal when he was on the ice. He also had a 2.62 P/60 which was almost double what Granlund provided for his new team.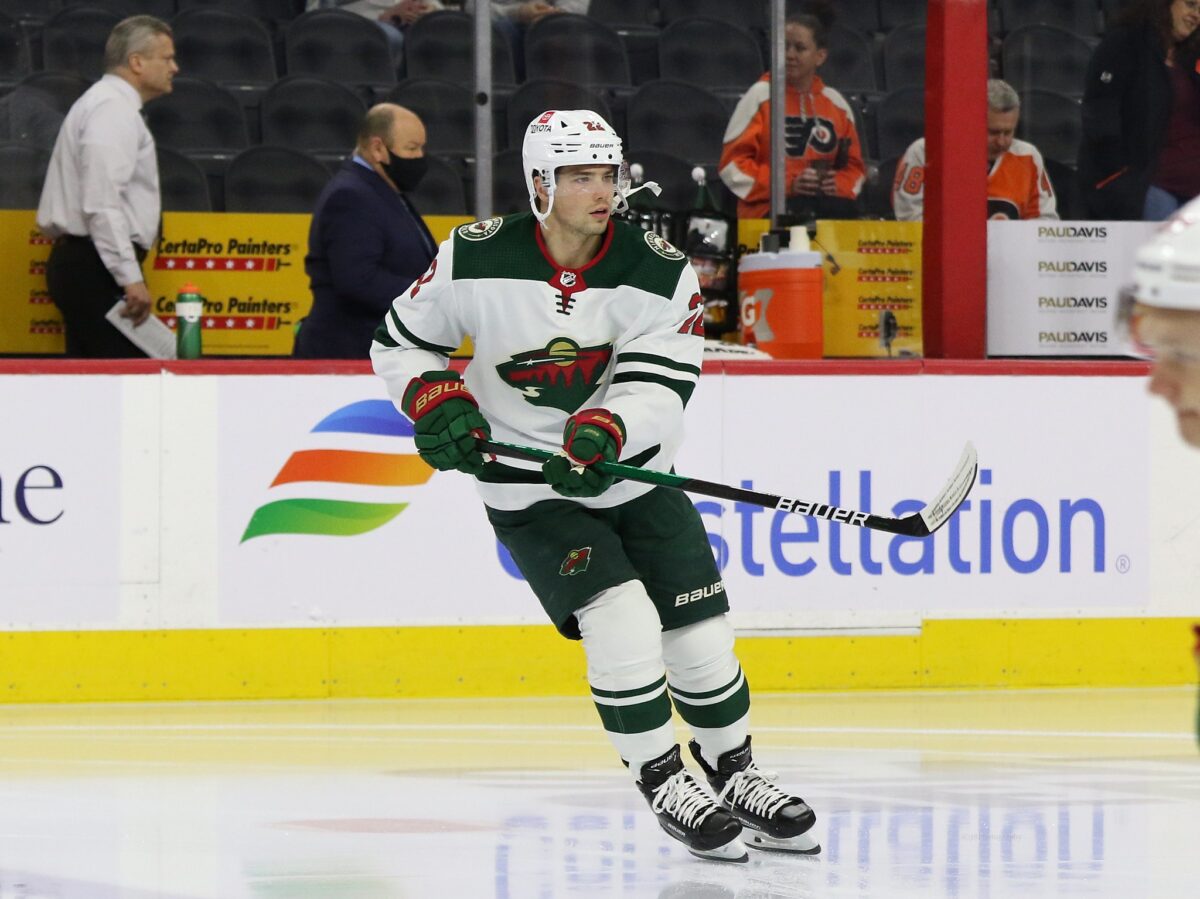 Fiala's production before the Covid outbreak was something spectacular, and he's using it as leverage to pry a big contract out of the team. With the buyouts of Ryan Suter and Zach Parise being finalized, and very few major signings coming from their end, they still have some wiggle room. 2020-21 saw Fiala score 40 points in 50 games, only trailing the young Russian superstar Kirill Kaprizov, who is battling for a contract of his own right now. Sometimes, he was completely unnoticeable, but the box score and analytics support the notion that he was one of the more valuable players for the Wild. The raw offensive skill he possesses is enough to warrant a large raise. Fiala became a cap casualty for the Wild. He wanted and deserved to get paid—the Wild couldn't accommodate, so they sold him for future assets.
The Wild Trade Fiala
Over the 2022 offseason, the Wild traded him to the Los Angeles Kings, who signed him to a 7-year contract. The contract carries an AVV of $7.875 million, a bargain for his production. Fiala's first season with the Kings was a massive success. He scored 72 points in 69 games. He battled a lower-body injury which sidelined him at times against the Edmonton Oilers in the Kings' first-round matchup in the 2023 NHL Playoffs. Despite the Kings losing in six games, Fiala managed six points in his three games.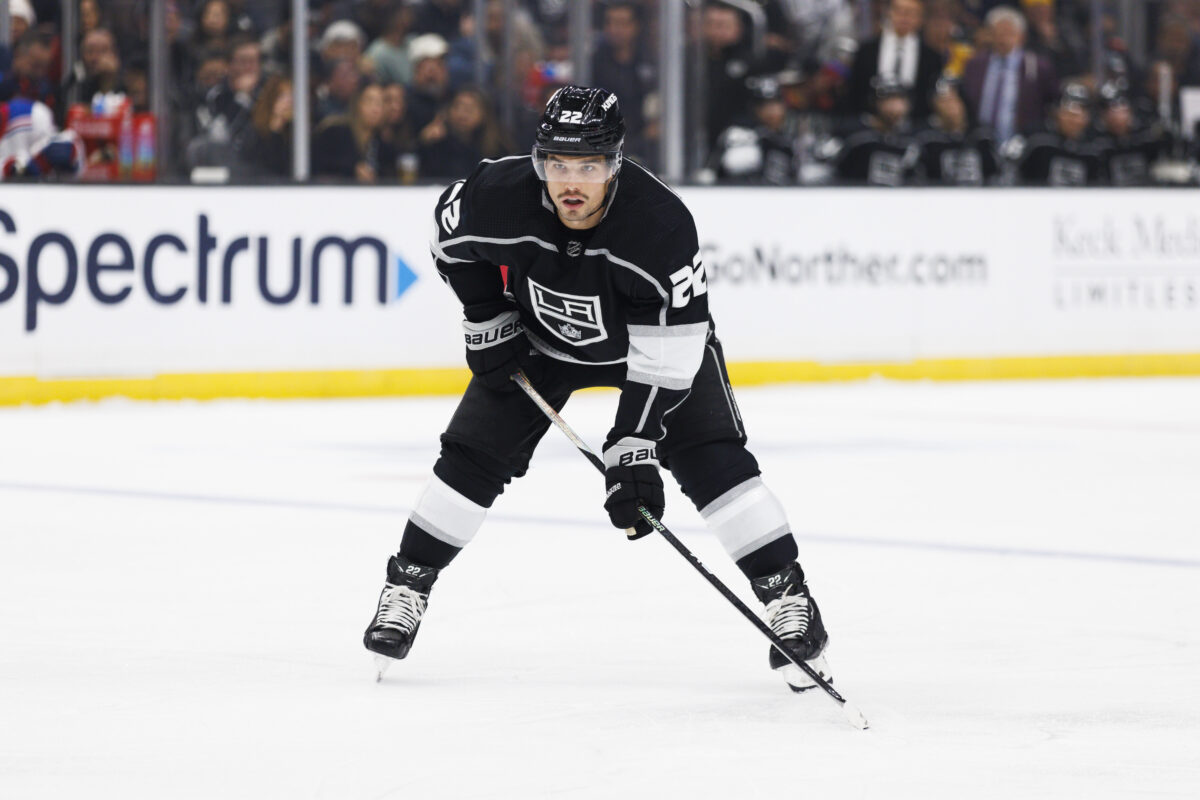 In return for Fiala, the Wild received defensive prospect Brock Faber and the 19th overall pick in the 2022 NHL Entry Draft. They selected forward Liam Öhgren. Öhgren has struggled in his draft-plus-one year. He has dealt with injuries and had to adjust to playing in a pro league in Sweden versus a junior league. Despite the few hiccups, he still projects to be an NHL player, but perhaps not as productive as Fiala.
Faber, a 6-foot-1 right-handed defenseman, played in two regular season games in the 2022-23 NHL regular season. He became a staple on the Wild's backend and played all six games in their first-round loss to the Dallas Stars in the 2023 Postseason. Despite going pointless in the regular season and playoffs, Faber showed poise beyond his years. With veteran defenseman Matt Dumba leaving in free agency, Faber will get every opportunity to emerge as a top-four defenseman during the 2023-24 season.
The Change in Perception
The Granlund-Fiala trade was supposed to provide a major league scorer in return for a promising former first-round pick. Granlund, a first-round pick in 2010, had been one of the best Wild players for the previous three seasons and was a major addition to a strong Predators team chasing the Cup in 2018-19. Fiala was an up-and-coming young forward for the Predators who was expected to produce like a top-six offensive weapon over the next couple of seasons. Ironically, the headline of the trade still holds true, but the player identities are in reverse.   
Some people believe Granlund's contract to be an overpay—the general opinion of hockey fans would deem them correct. The Penguins unloaded his contract to the Sharks in the Erik Karlsson trade. With a top-six opportunity at his doorstep, Granlund could return to form on the Sharks and become trade bait at the 2024 NHL Trade Deadline. The Predators have little remaining from the deal, but the risk was worth it. Their Stanley Cup window was wide open; what team wouldn't want to improve their team? 
Related: Predators Poile Pulls Off Masterclass in Final Trade Deadline
As for Fiala, his battle with the Wild over contracts has put them in a state of stagnation. His trade to the Kings brought the Wild a blue-chip defensive prospect and a first-round pick. Faber looks like a future top-four defenseman, while Öhgren should turn into a solid middle-six forward. While neither player may ever become the star-level producer Fiala is, both should become good players quickly.
Granlund and Fiala no longer remain with the Predators or Wild. The central division foes gained a varying degree of future assets for their respective players. The Wild won this trade, but the Predators did well for themselves in the end. The Wild got three full seasons of Fiala before trading him for a first-round pick and blue-chip defensive prospect, while the Predators took a shot on a first-line forward while chasing the Stanley Cup.
---
---