Now that both Minnesota Wild goaltenders have received their report cards, the defensemen are up next and that means it's Brock Faber's turn since he was the newest member of the Wild's defense. He joined the Wild in the last week of the regular season after his college team the University of Minnesota lost in overtime for the NCAA Championship to Quinnipiac University.
---
---
Faber didn't have much time to process the loss because barely 48 hours after he was wearing a Wild jersey and playing in his first NHL game. His transition caught the eyes of many fans as he looked like a veteran of 10 years, and not a rookie making his debut. He was even impressive enough to play in the postseason and didn't disappoint.
Faber's Whirlwind Season
Faber made his debut on the road against the Chicago Blackhawks and it was a night to remember. He didn't score but he led the team in blocked shots with six, plus he had a shot on goal as well. He did make one mistake with a turnover but he recovered from it and stayed composed. He played the most minutes at 21:49 and he was also trusted to play on the penalty kill.
Faber didn't get as much ice time in his second game a couple of days later but he kept up with blocking shots as he added another three to his career total with nine in two games. He didn't have a shot on goal but he did have a takeaway and again he was trusted to play on the penalty kill. He only played two games before the end of the season but he showed he had a lot of talent and potential.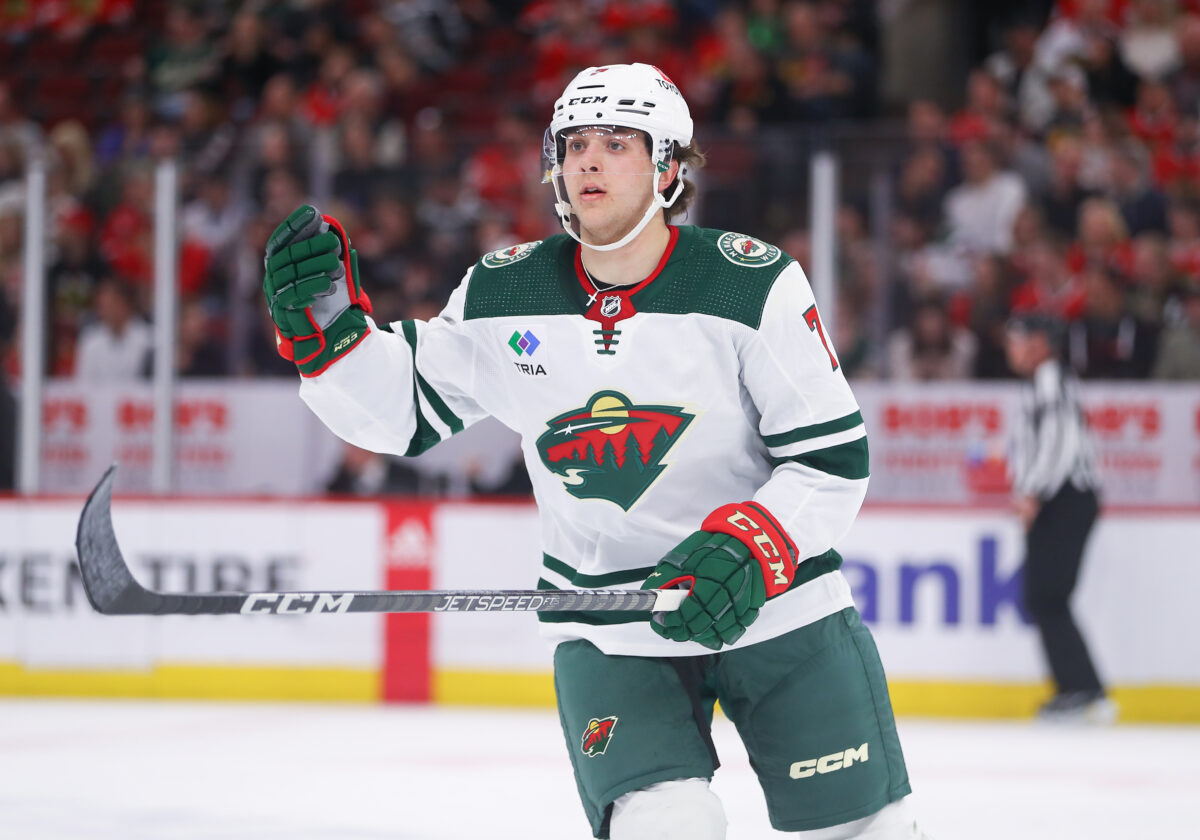 Faber's defensive game is very strong and he plays an aggressive style the Wild need but he also knows when to focus on his defensive priorities. He's not afraid to carry the puck into the zone and take a shot plus he's willing to take charge of the play rather than count on his veteran teammates. The Wild need more of that on their team and Faber has proven he's capable of being that guy.
Faber's Postseason Debut
Just like Faber's regular season, he didn't have a lot of time to prepare for the postseason. However, as he showed very briefly in the regular season, he wasn't phased at all. He was very calm and continued to play his same style of game. He stayed aggressive, continued to carry the puck, and most importantly kept blocking shots.
---
Latest News & Highlights
---
Out of the six games the Wild played, Faber only had two games where he didn't register a blocked shot but those two were the only ones he recorded a shot on goal. He didn't play nearly as many minutes as the regular season but he averaged around 14 minutes a game. He also got physical at times with six hits throughout the six games. He's an all-around package and the Wild got very lucky because they needed another young defenseman who was ready to play since Matt Dumba is on his way out.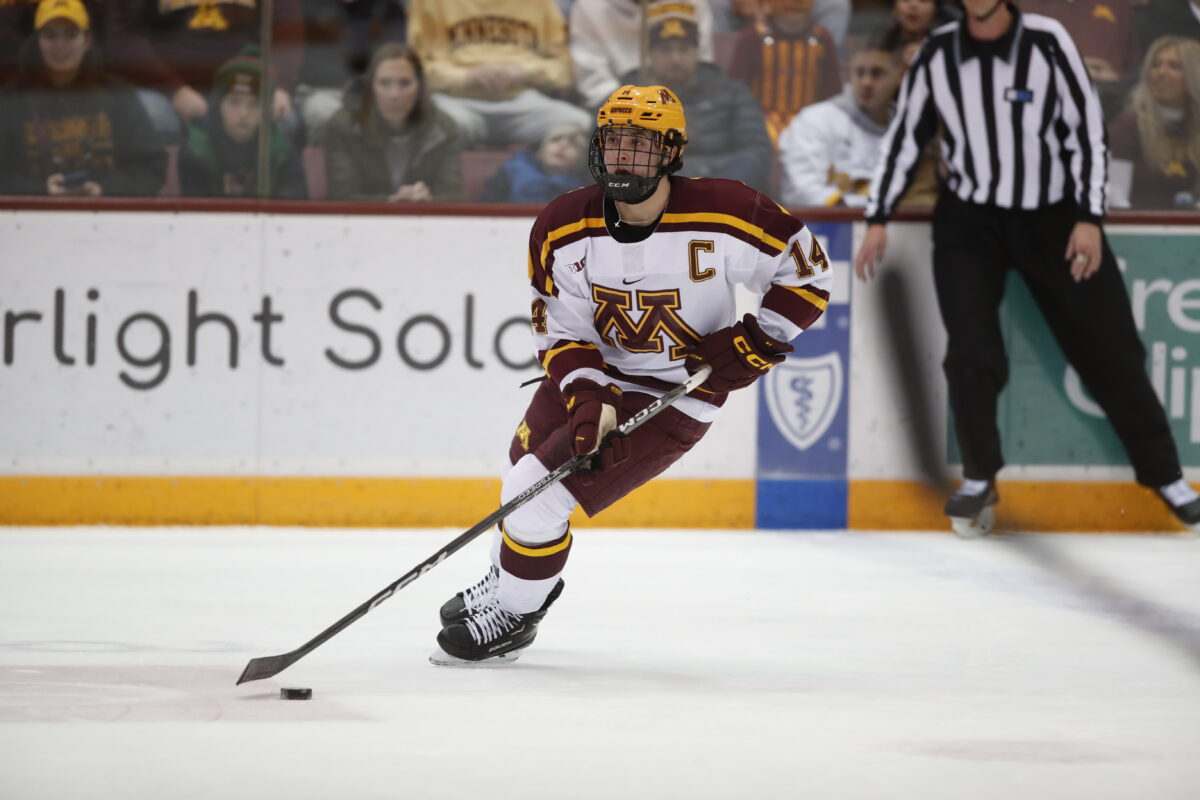 Something the Wild should've done when they were still in the playoffs was play Faber more on the penalty kill as well as the power play. He's shown he's able to run plays and make the decisions that need to be made. He's also not afraid to shoot the puck. He's going to be a great asset to the Wild's defense and can hopefully help them go on a deep playoff run in the future.
Faber's Overall Grade
While there wasn't a lot of game time to extensively evaluate his skills, in the little time that was available he showed he's one of a kind. He's just a rookie and already has shown the skills of a veteran player. It was impressive to see how well he adapted to a new team, a new league, and a whole different level of game.
Related: Wild Earn Gritty Win in Faber's NHL Debut
As far as the regular season goes, Faber earned an A based on his style of play. His level of composure, aggression, and overall attitude is unlike any rookie I've seen before. He made small mistakes here and there but he made up for them as he went along and soaked in everything the coaches told him. As far as the playoffs go, the same A grade applies. He didn't score any points but he did his best defensively with how his teammates played around him.
Faber was one of the few players who never gave up no matter what the score was and he continued to elevate his game. Obviously with two A's his overall grade is therefore an A and he earned it. Hopefully, he can continue to play this strongly next season and keep improving his game. With his leadership abilities an "A" may also be a letter on his jersey in the future.