The Vancouver Canucks organization didn't steal a win for the 2023 NHL Entry Draft, finishing where they started at 11th, but three players on the team's roster will focus on a different type of win. The IIHF World Championship takes place between May 12 and May 28, with host Finland looking to defend their 2022 victory. This year's tournament will take place in Tampere, Finland, and Riga, Latvia, and will feature 16 teams in two groups to determine the best in the world.
---
---
While the Canucks don't have any players on European clubs as of this writing, North America will contain three — two Canadians and one American. Last year, Oliver Ekman-Larsson suited up for Sweden, but it would be unwise for the defender to appear in this year's tournament as he continues to recover from an ankle injury that forced him onto the long-term injury reserve list.
Related: Canucks Stuck in Defensive Limbo for 2023-24 Season
Canada's blue line will have two representatives from Vancouver, and they'll be extra eager to play the United States as they'll defend against a forward they know all too well. Should the two countries go head to head in the final, the Canucks' locker room will have at least one player sporting gold around his neck.
Conor Garland
Since stepping into the Canucks' organization, Conor Garland has become a decent complementary piece that can contribute a decent amount of secondary scoring. His 36 goals and 98 points in two seasons reflect his hard-working style of play, even if his services come at a hefty price. His time in Vancouver may end before his contract runs out if management can move him, but his place on Team USA's roster is set in stone.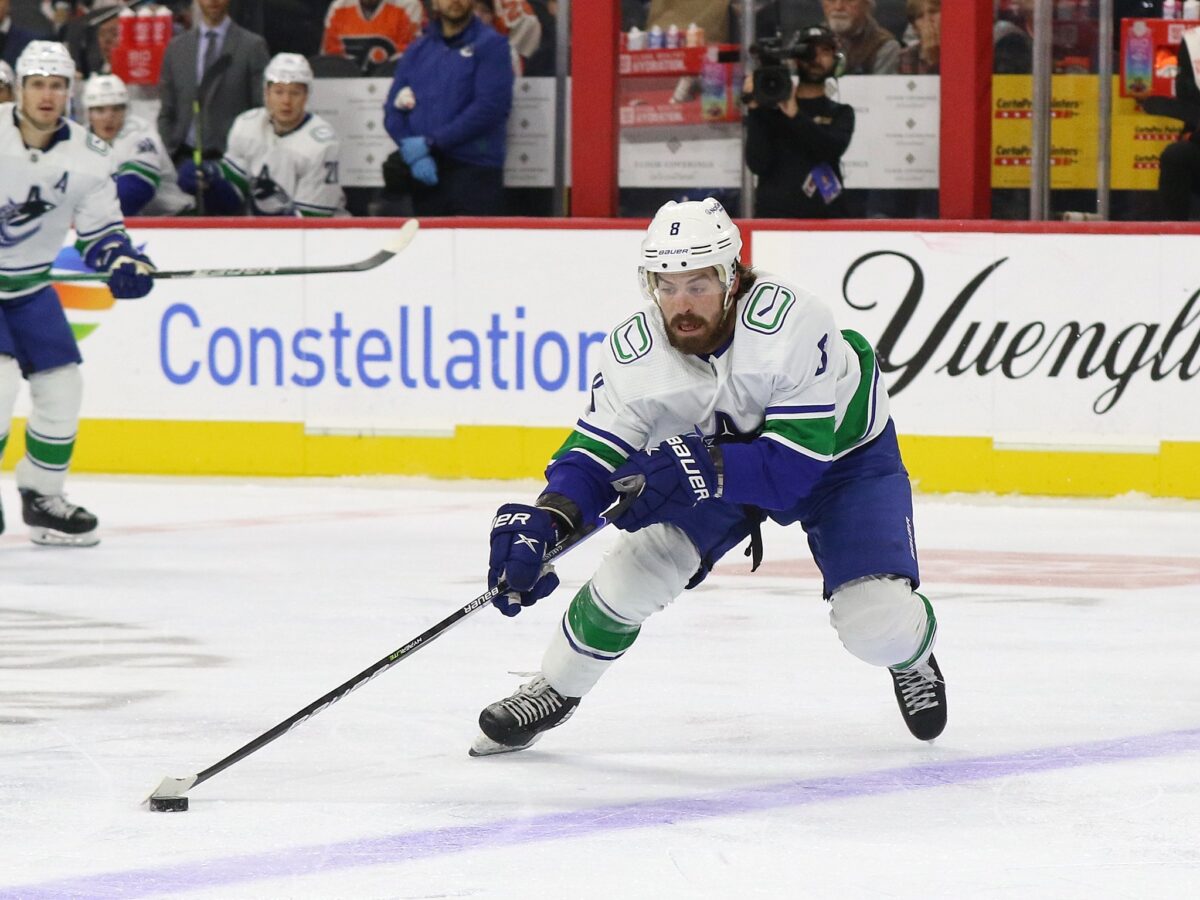 As the third-oldest forward on the team, Garland will bring experience and leadership while serving as a mentor to the youth on the team. He'll be an essential asset to the team's top nine and power play, and his back-checking capabilities will come in handy, considering the team's back end holds an average age of 22. He led the team in points last year with 13 in 10 games, so look for him to be a major contributor again.
Tyler Myers
There's no confusion about what Tyler Myers brings to Team Canada, as evident by his play this season in Vancouver. At 6-foot-8 and well over 200 pounds, Myers is a big-body presence that will be physical with the competition and clear the front of the net. His play with the Canucks has fallen off over the years, as his game has often suffered from his lack of mobility and decreasing offensive awareness. His current contract has him earning $6 million for one more year, making him a potential trade option during the 2023-24 season.
---
Latest News & Highlights
---
Canada's penalty kill could use Myers' size and strength, especially in the corners and in front of the net. He'll be the second-oldest defenseman on the team, just behind 34-year-old Brad Hunt, but will be a part of an excellent mix between experience and youth. Myers' appearance marks his third at the World Championship — and first since 2014 — when he was a member of the Buffalo Sabres.
Ethan Bear
On the opposite side of the spectrum is Ethan Bear, the quick-footed, puck-moving defenseman who joined the Canucks early into the 2022-23 season. Unfortunately for him, the team's seven-game losing streak at the time had put morale into a downward spiral, making for an awkward introduction. Vancouver was Bear's third destination in as many years, and while his status remains as a restricted free agent, his work during the season was more than enough to earn him another shot.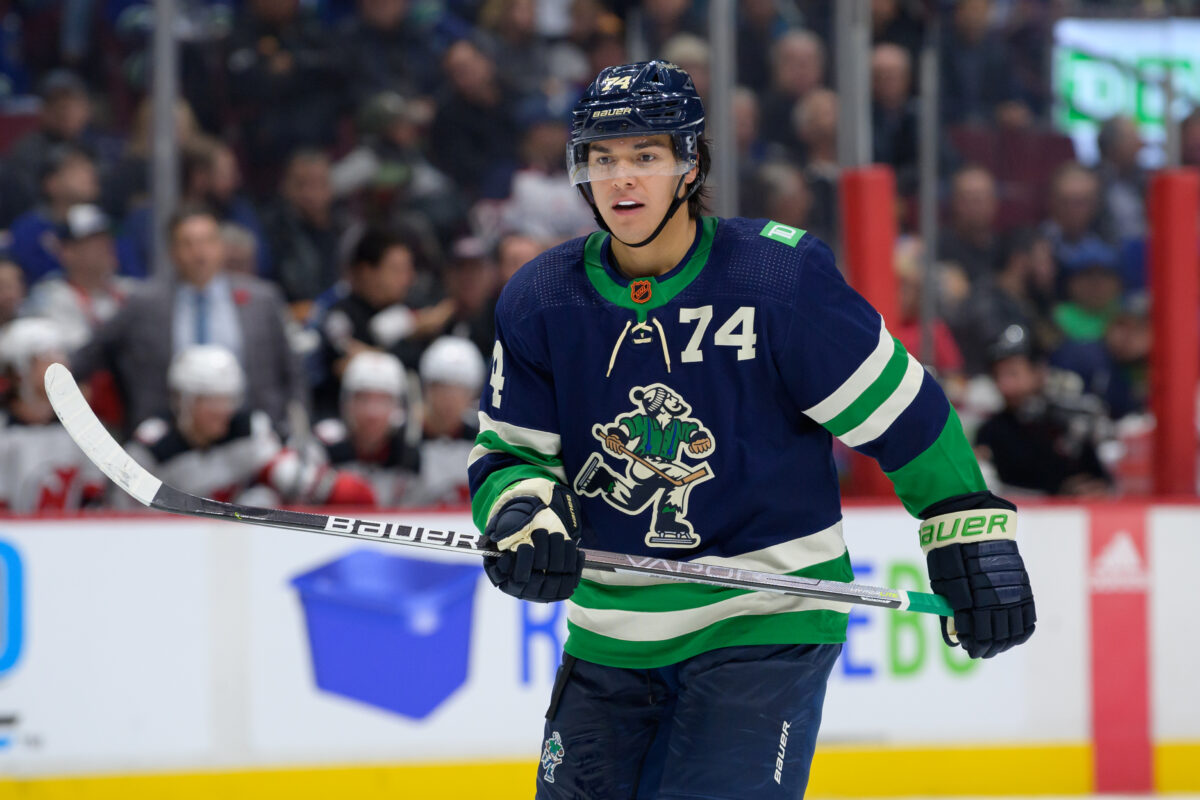 Bear will play in his first World Championship, having also represented his country at the 2015 U18 World Junior Championship and the Ivan Hlinka Memorial Tournament. He could provide service on Canada's power play, where his puck-moving ability will be on full display. In the fourth quarter of the Canucks' season, Bear spent time with Myers on a pairing, so it will be interesting to see if the two reunite during the tournament.
Both Canada and Team USA will be icing rosters fully capable of making a push for gold and knocking off the defending champions in Finland. They hold similar builds by mixing youth and skill with veteran presence at all positions and have plenty to prove after losing their medal games in 2022 to Finland and Czechia, respectively.