There's a flipside to every coin. Just like many Montreal Canadiens are set to build on "career" 2022-23 seasons, including a boatload of rookies who can very realistically only go up, there are Habs who suffered through disappointing campaigns. It's kind of inevitable when you miss the playoffs with the fifth-worst record in the league. Some players simply won't have good seasons.
Related: Canadiens with Career Years Who Can Hit Another Gear
However, not all hope is lost, at least not for every single player who struggled this past season. It's far from a given each will continue to put up bad numbers. Their next chapters aren't yet written, unlike this piece, which ranks non-rookie Canadiens poised to rebound from poor 2022-23 seasons. Here are the top five in increasing order of the likelihood they bounce back in 2023-24:
5. Brendan Gallagher
Roughly one year ago, forward Brendan Gallagher suggested the long offseason after a non-playoff, last-place finish would work wonders, getting him back to where he wanted to be from a production standpoint. To his credit, he did score eight goals this season. It may not sound like much, but it took him 19 more games to score just seven in 2021-22. So, there was improvement, but it very much remains to be seen if Gallagher can build on it for next season, especially seeing as he also scored just 14 points overall (down from 24). Again, they came in fewer games, but that's the point.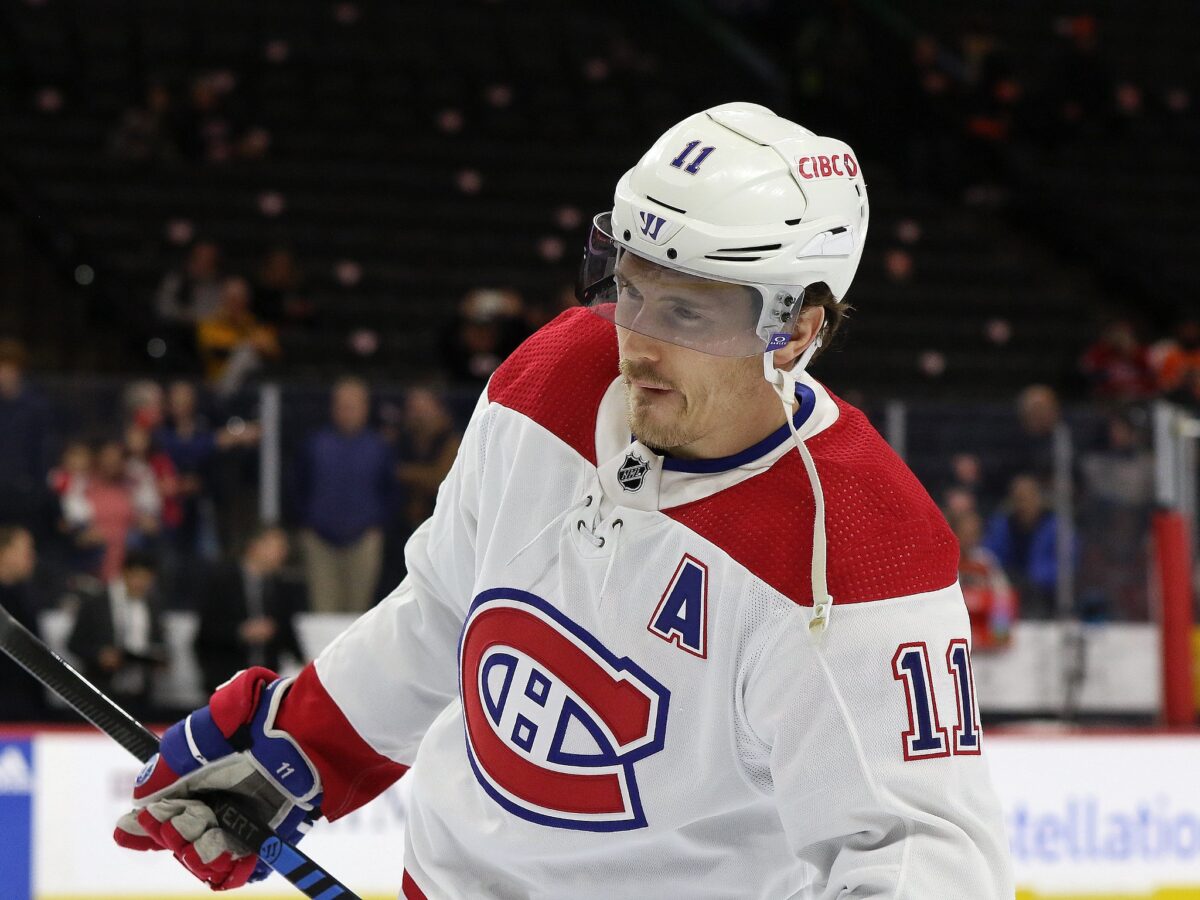 Gallagher will also be 31 and one year full of injuries older. They've obviously taken their toll on his effectiveness, when at one time the stats said Gallagher was one of the best wingers in the league, as his top line with Phillip Danault and Tomas Tatar dominantly drove play shift after shift. He's no longer a top-liner on the Canadiens, though. He probably doesn't even figure in the top six, which means even fewer offensive opportunities. So, the deck is stacked against him to say the least. As the ultimate underdog, he's probably still up for the challenge. Everyone's pulling for him too. So, there's that.
4. Jake Allen
Goalie Jake Allen didn't have a horrible season per se. Sure, the stats may beg to differ, as he went 15-24-3 with a 3.55 goals-against average and .891 save percentage. However, Allen was playing behind an inexperienced defense that featured five different rookie regulars. With one season under their belts, maybe Allen's actual effort level will reflect in his results to a greater degree.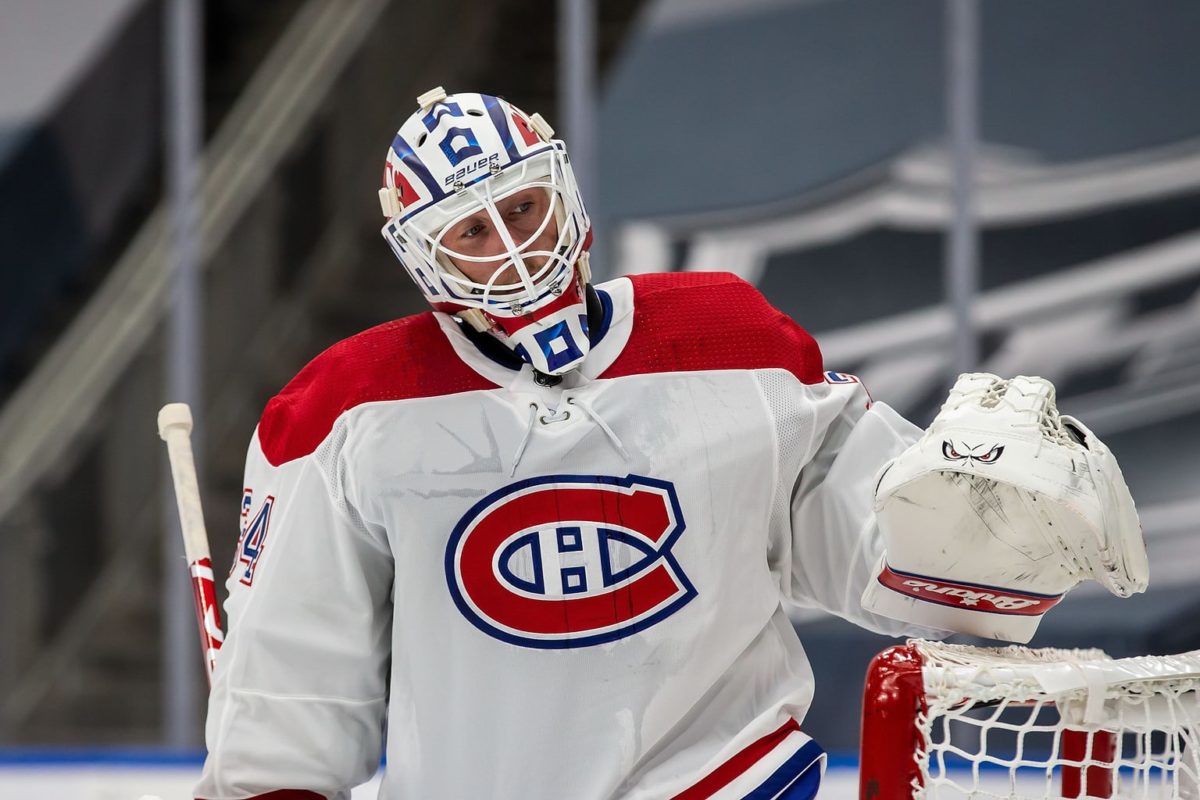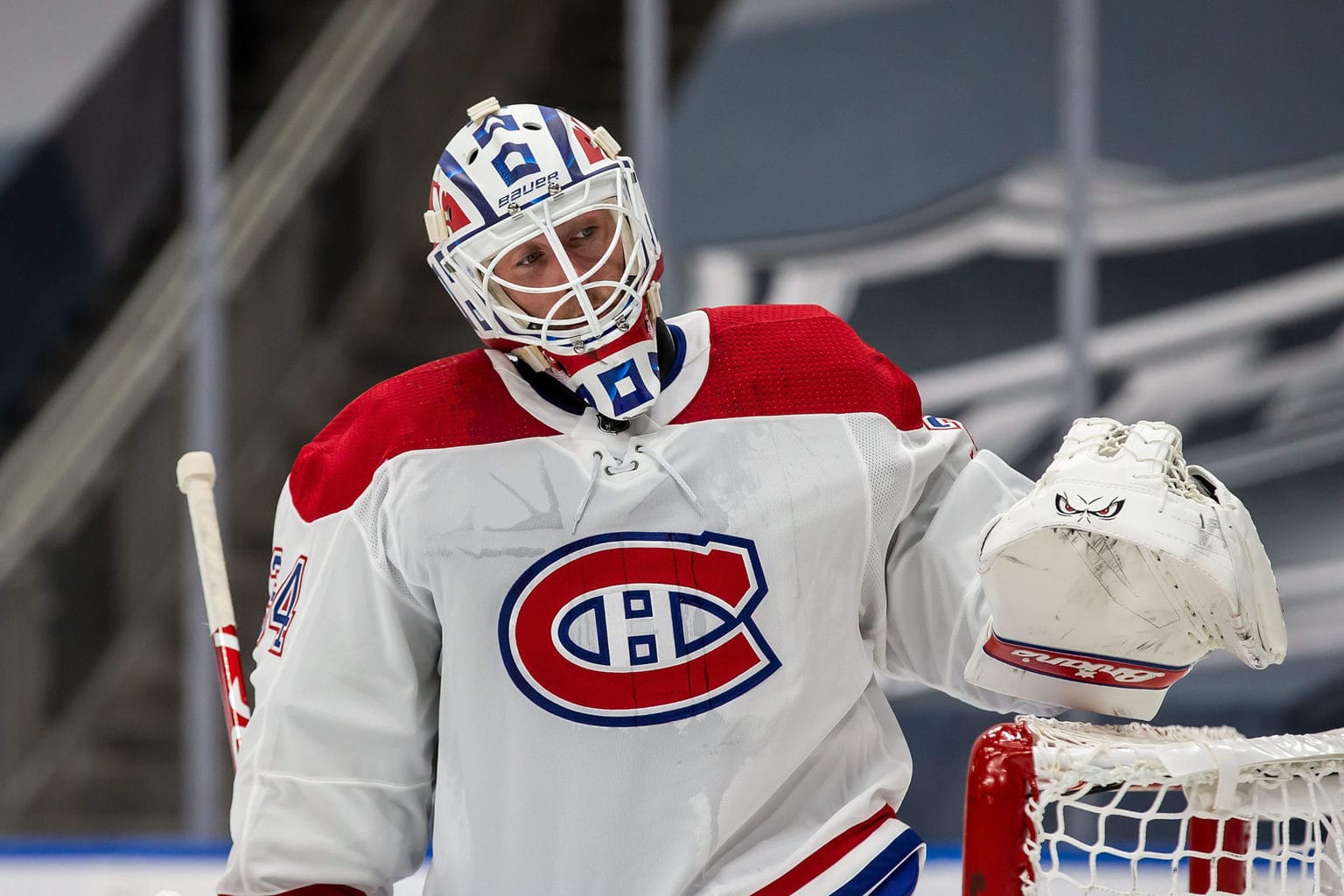 Then again, Samuel Montembeault posted better numbers (16-19-3 with a 3.42 GAA and .901 SV%) on the same team, arguably earning more starts at Allen's expense next season. Ultimately, Allen is going to be 33 and he's seen his stats slip for the third straight season. Logically, even if a fourth isn't in the cards, a decreased role is.
3. Denis Gurianov
Put an asterisk next to forward Denis Gurianov's name, as there's no guarantee the Canadiens re-sign the restricted free agent. At least, there should be a question he comes back after scoring a disappointing eight points in 23 games after joining the Habs via the Dallas Stars. Overall, he had just 17 points in 66 games.
---
Latest News & Highlight
---
Realistically though, he's an asset current-GM Kent Hughes specifically made a point of acquiring. Granted, it was for just Evgeny Dadonov, who had failed to live up to even modest expectations in the role of little more than a temporary roster-spot placeholder. Even so, it would go against the grain for Hughes to simply let Gurianov walk away, when he's just 26 years old and a former first-round pick (2015).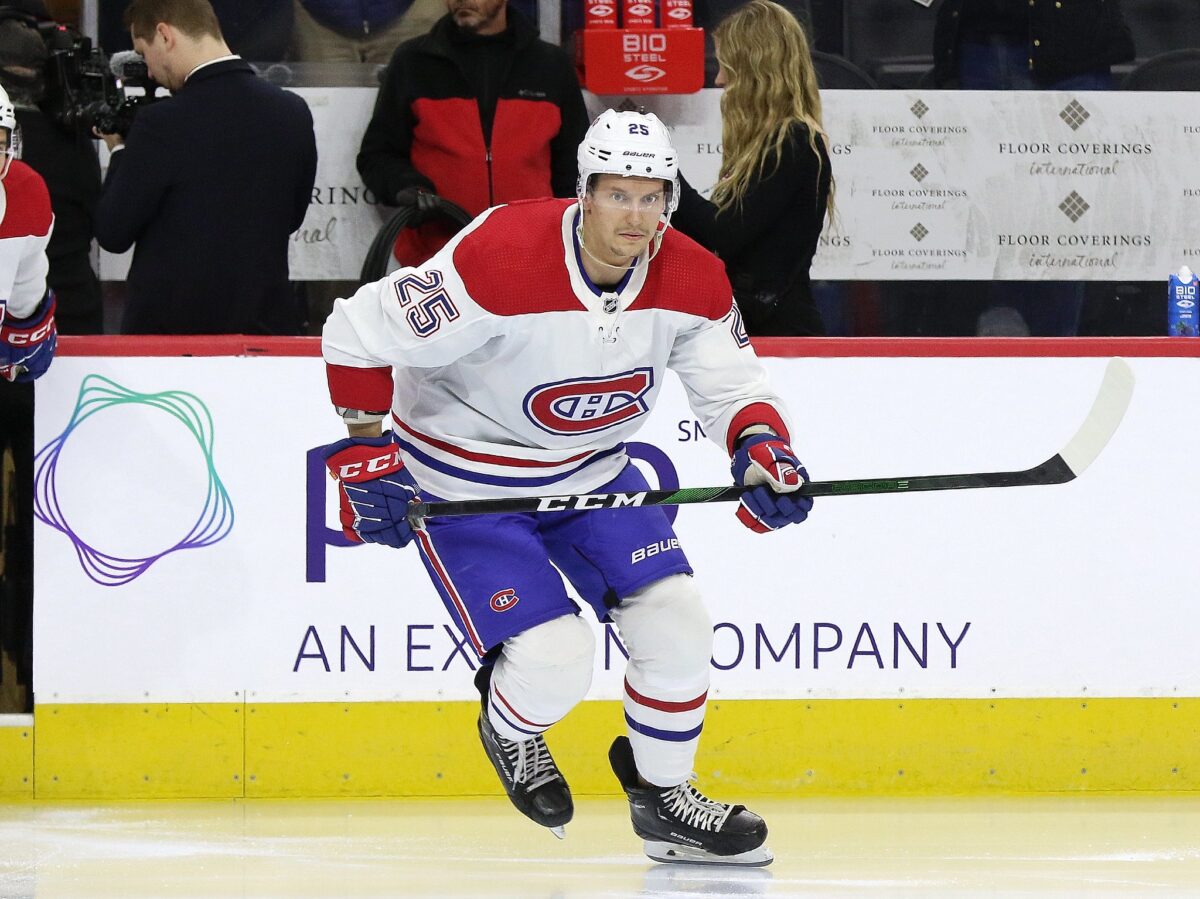 By now, everyone knows the book on Gurianov. He's an offense-first (only) forward who is only really of use in a top-six role and only then when he decides to bring it. You can probably include Hughes in "everyone." So, if he re-signs Gurianov, it's knowing full well he has his shortcomings and it's probably with an eye on keeping him as useful as possible (and in that top six).
So, if Gurianov stays with the Canadiens, he'll likely be put in a position to score 20 goals again like he did in 2019-20. The career-high 31 points he scored in 2021-22 would also very much be within reach. It would be hard for them not to be, for better or worse.
2. Joel Armia
It's worth noting forward Joel Armia finished 2022-23 relatively strongly with seven goals and four assists in his last 17 games. That's a 53-point pace over 82 games. However, it's also worth noting those were the only seven goals he scored all season… and it's the third straight season he's scored just 14 points.

It seems like forever ago Armia put together a career-best 30 points in 58 games in the pandemic-shortened 2019-20 season. He followed that up with 14 in 41 games in 2020-21, which still led to ex-general manager Marc Bergevin inking him to a four-year, $13.6 million deal. However, he fell to 14 in 60 games the following this season, before scoring the same, disappointing amount this one, to the point his is at the top of many lists of the worst contracts on the team.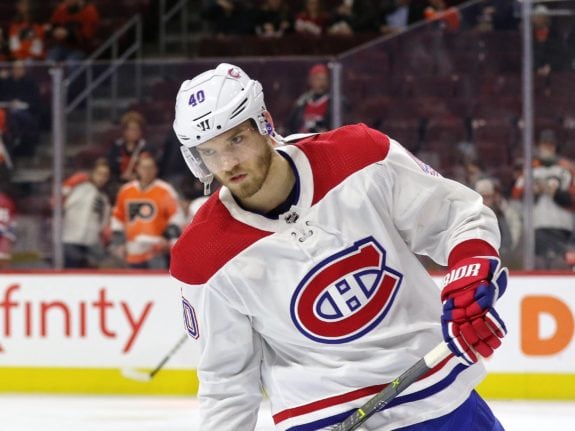 However, just to reiterate, 14 points in the 43 overall games he played in 2022-23 is in the same sarcastic stratosphere of his 14 in 41 from a few seasons ago (yippee). So, if Armia can stay healthy, it is possible he gets back to respectable production levels (for him). It doesn't even necessarily depend on his deployment, as he has generally been played in a bottom-six role, as a penalty-killing, defensive specialist.
To be clear, Armia's contract still isn't great. However, for what he brings to the table, which is something, it's not as bad as it's often made out to be… at least assuming he doesn't start off next season with three points in his first 26 games once again.
1. Jake Evans
Maybe forward Jake Evans is a bit of a crazy No. 1 choice, as a bottom-six forward. However, with expectations for his offensive production about as low as his position in the lineup, it's almost a pick that's guaranteed to pan out, even if he manages to only get around the career-high 29 points he scored in 2021-22.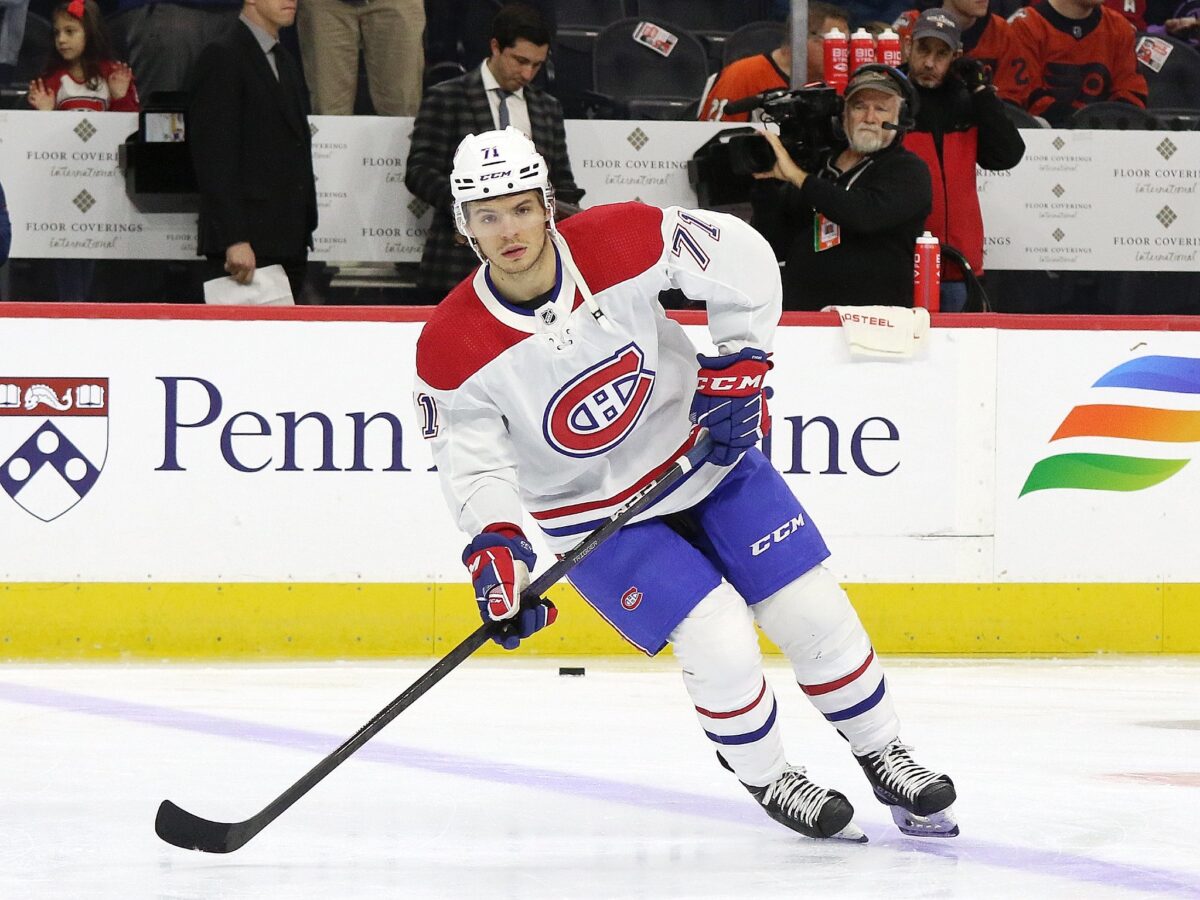 If that season was Evans' breakout, he followed it up with the polar opposite. Sure, he notched a quasi-respectable 19 points, but the mere two goals he scored were a disappointment. One look at any of the 13 markers he scored the previous season are indication plenty he has much more talent than that. True, the analytics suggest the drought goes beyond bad luck, but the fact is Evans has more to offer offensively.
As far as defensive centers go, Evans is a diamond in the rough, a pretty well-kept secret across the league. He won't stay that way if he reaches his potential this coming season, but the fact remains: He technically already has, meaning it's very much possible he accomplishes the modest feat of scoring 10-plus goals and 29 points again. Anyone for 30? Looking at it that way, it actually isn't all that crazy. You might even say it's realistic.