The Columbus Blue Jackets find themselves in a difficult situation. Despite a star signing in the form of Johnny Gaudreau during the offseason, they performed worse in the 2022-23 season than they did in 2021-22. Now they find themselves with a head coaching vacancy and a lack of direction moving forward. While the full scale of their situation has just become clear following the draft lottery, a fair portion of it has been known for quite some time. Some major changes need to be made, however, despite some questionable decisions at times, the management team isn't one of them at this point.
---
---
Kekalainen's Chances So Far
When Jarmo Kekalainen took control of the Blue Jackets' front office in 2013, the organization was in a very bad place. They had made the playoffs only a single time in franchise history, and even then they weren't able to make it past the first round. He inherited a coaching staff led by Todd Richards, however, it wouldn't be long before underperformance led to the first coaching change of Kekalainen's stint in Columbus. The hiring of John Tortorella was a controversial decision, however, it turned out to be a major turning point for the organization and one of the wisest moves that the Columbus hockey scene has ever seen.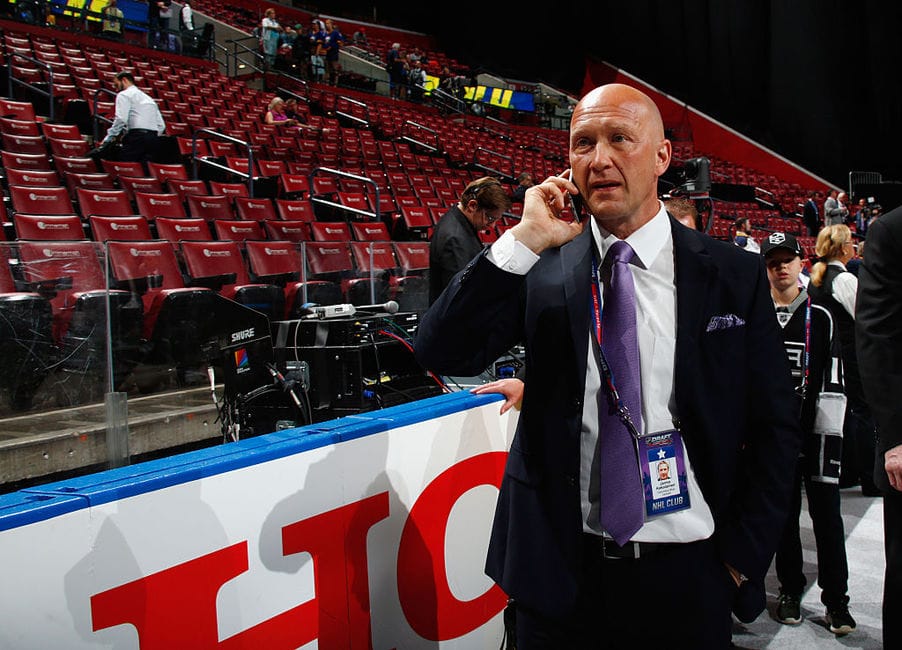 Kekalainen has made some massive moves during his time as the general manager of the Blue Jackets. From his multiple trades with the Chicago Blackhawks involving both Brandon Saad and Artemi Panarin to the aforementioned free agent signing of Gaudreau; he has done everything in his power to improve the organization. Although it hasn't worked out as hoped, the franchise is in a better position than ever before. There's quite a bit of young talent that can become difference-makers in the NHL and a decent amount of organizational depth in each position. While not all of it is helpful to the team at this point in time, there's a high chance that many of those players become key pieces of the Blue Jackets in the not-so-distant future.
Building for Tomorrow
The main priority for the Blue Jackets at this point is establishing a roster that can become a perennial playoff contender. With pieces such as Gaudreau, Patrik Laine, Kent Johnson, and David Jiricek, it seems that the team should reach that level within the next few seasons. Factor in that they'll add a top prospect in the 2023 NHL Draft to the system and there is certainly a lot to be excited about in the coming years. 
---
Latest News & Highlights
---
The biggest issue that the organization will face will be the logjam of mid-level talent that is already beginning to become noticeable. As the seasons pass, this will only continue to grow unless management moves some of them, which is something they've seemed hesitant to do up to this point. There may certainly be some fear of a player performing at a higher level for another organization, similar to Sonny Milano a few years back. Players like Emil Bemstrom and Liam Foudy are starting to get lost in the shuffle yet they remain staples in the American Hockey League while occasionally getting an opportunity in the NHL.
Related: Blue Jackets Yet to Awaken Sleeping Giant Known as Columbus
Kekalainen has done a great job setting the organization up for the future, however, his leash must certainly be getting shorter considering that has been the plan for nearly his entire decade behind the helm. As of now though, he still remains the right person for the job; however, that can quickly change depending on what happens in the near future. There are reasons to be hopeful in the long run, but considering Blue Jackets fans have been waiting over two decades to see sustained success; patience will run thin eventually.