The New Jersey Devils' 8-4 win versus the Carolina Hurricanes in Game 3 on Sunday afternoon was impressive. But it won't mean much if they can't consolidate it with another victory in Game 4. Here are four things to watch tonight as they look to even up the series before returning to Raleigh, North Carolina, for Game 5 on Thursday evening. 
Hischier Line vs. Pesce & Skjei
From the looks of it, Devils head coach Lindy Ruff will roll the same line combos he did in Game 3. That means Ondrej Palát, Nico Hischier and Jesper Bratt will make up the team's top line, a unit that dominated in the 8-4 win. With the series having moved to New Jersey, it meant Ruff got last change with home-ice advantage, and it seems he found a matchup he could exploit. 
---
---
The Brady Skjei and Brett Pesce pair had a rough outing in Game 3, and that's putting it mildly. Pesce finished with a game score of minus-6.99, while Skjei was at minus-7.09. They were on the ice for five goals against, though only one of those came against Hischier's line. However, Hischier's unit was the one that inflicted the most damage against Skjei and Pesce.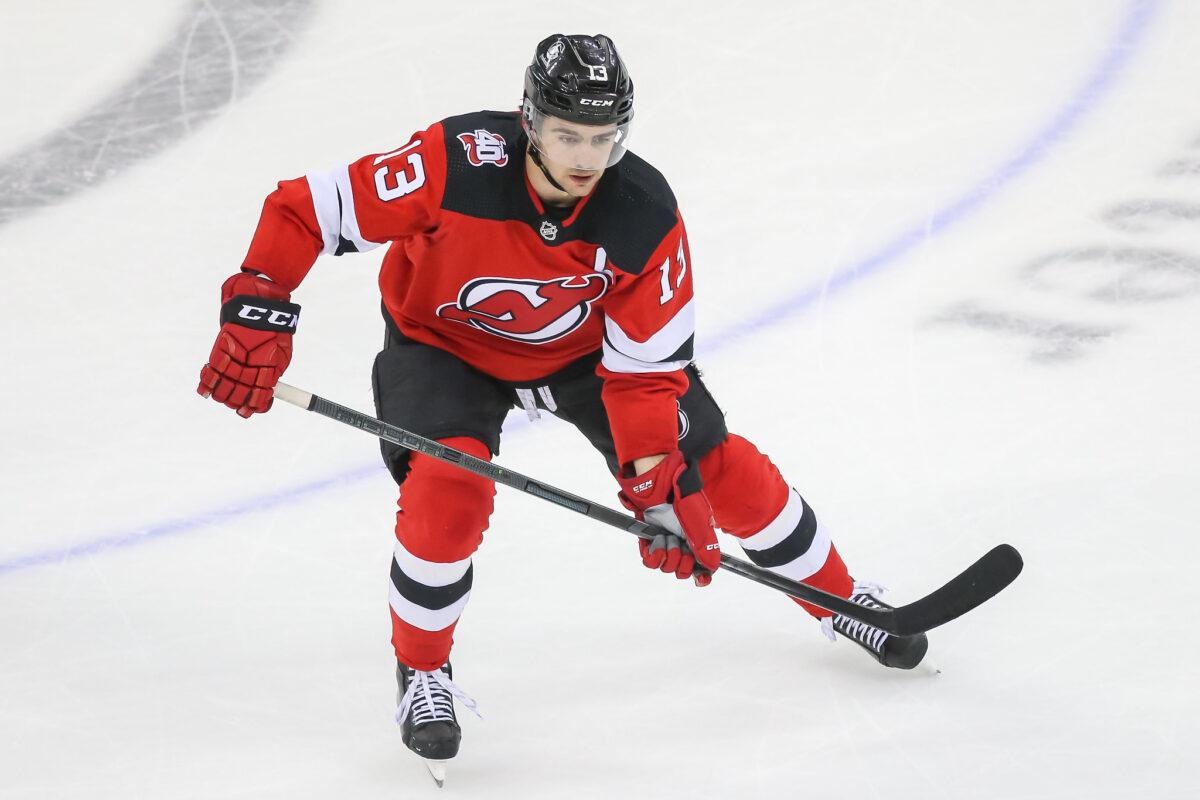 The Devils had an expected goals percentage (xG%) of just above 97.8 percent when Hischier was on the ice against Skjei and Pesce. Scoring chances were 11-1, while high-danger chances were 8-0. I wouldn't expect Skjei and Pesce to have as miserable a game as they did in Game 3; it's almost impossible to be worse. But this looks like a matchup Ruff should continue exploiting tonight. If their performance resembles anything close to the previous outing, it could be another long night for the Hurricanes. 
Devils Power Play Searching for a Spark
The Devils' power play had quite the impact on Game 3, but not in a good way. Far from it. Though they tallied a power-play goal from Palát to make it 8-4, they gave up three shorthanded goals beforehand. They've struggled against the Hurricanes' penalty kill all season long, as they've scored one goal and given up seven shorthanded tallies, playoffs included. 
The Hurricanes have had one of the best penalty kills in the league for at least the last couple of seasons. They're aggressive and apply heavy pressure to whoever has the puck on their stick. That's caused problems for the Devils and has led to the careless turnovers that the Hurricanes have capitalized on with shorthanded goals. 
Related: 4 Devils Takeaways From 8-4 Win vs. Hurricanes
---
Latest News & Highlights
---
The key for the Devils will be moving the puck quicker than they have against an aggressive Hurricanes penalty kill. They cannot be stagnant with their passing and have to be smart with their decision-making. If the play they're looking for isn't available, don't force it if there isn't anything there. And they must be aware that if a chance to attack shorthanded arises, the Hurricanes will pounce on it. Having a positive goal differential on the man advantage would be nice. But at this point, not giving up a shorthanded tally would be ideal. 
Luke Hughes Playing His Game
Luke Hughes had quite the playoff debut, totaling two assists in 14:28 of ice time in Game 3. His five-on-five numbers were solid, as he finished with a 58.2 xG%. He'll be back in the lineup tonight, alongside Damon Severson on the third pair as he was in Game 3. While Hughes had some miscues — a turnover on a power play that led to a penalty shot for Jordan Martinook stood out — he generally played a solid game.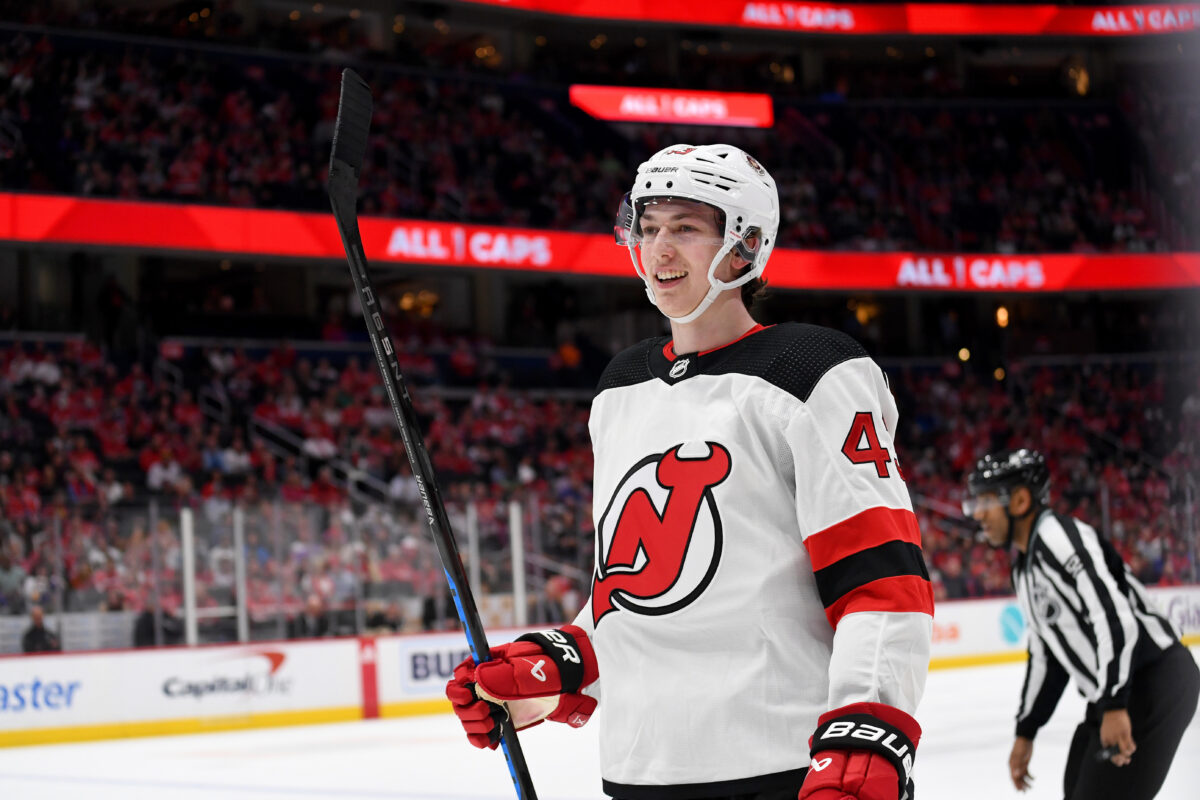 Hughes was smart with his decision-making with the puck on his stick, as he helped the Devils break out of the defensive zone more efficiently than in the first two games of this series. There was some concern about how he'd handle an aggressive Hurricanes forecheck, but he didn't have any glaring mistakes on puck retrievals. 
The Devils aren't asking the younger Hughes to win games. They just need him to play his game by using his skating and puck-moving ability to help alleviate the pressure of the Hurricanes' forecheck. With a game under his belt, I'd expect him to get more comfortable as he continues logging minutes, meaning turnovers like the one that led to Martinook's penalty shot should become less frequent. 
Vanecek Needs to Be Better
After returning to Vitek Vanecek for Game 3, it appears the Devils will go back to him tonight instead of Akira Schmid. While Vanecek did get the win on Sunday, it was a shaky performance. He made 25 saves on 29 shots and allowed 1.39 goals above expected. The Hurricanes also hit iron three times, so it could have been much worse if the puck found the back of the net. 
It'd be a surprise if tonight's game were as open as the previous one, but regardless of whether it's firewagon hockey or not, the Devils need Vanecek to be much better than he was in Game 3. Chances are they're not going to score eight goals again, so he'll have to make some saves. He's looked nervy in every playoff appearance so far, but perhaps getting his first career playoff win gets the monkey off his back. 
Devils Quick Hits
The Hurricanes were one of the best defensive teams in the NHL during the regular season, but they've been giving up quite a bit of quality during the playoffs. They've allowed the third-most high-danger chances per 60 at five-on-five, as well as 2.75 expected goals per 60. Even before Sunday's blowout, they ranked fifth-worst in high-danger chances against in the playoffs. I'm not saying the Devils will score eight goals again, but if they dictate play as they did in Game 3, quality scoring opportunities should be there. 
Brendan Smith had a solid Game 3, so it's no surprise to see him back in the lineup tonight. His physical presence helps, but one skill set of his that benefits the Devils is he excels on defensive zone puck retrievals. Against a Hurricanes team that rarely plays off the rush and likes to forecheck via dump and chase, that should help limit the effectiveness of what they want to do offensively.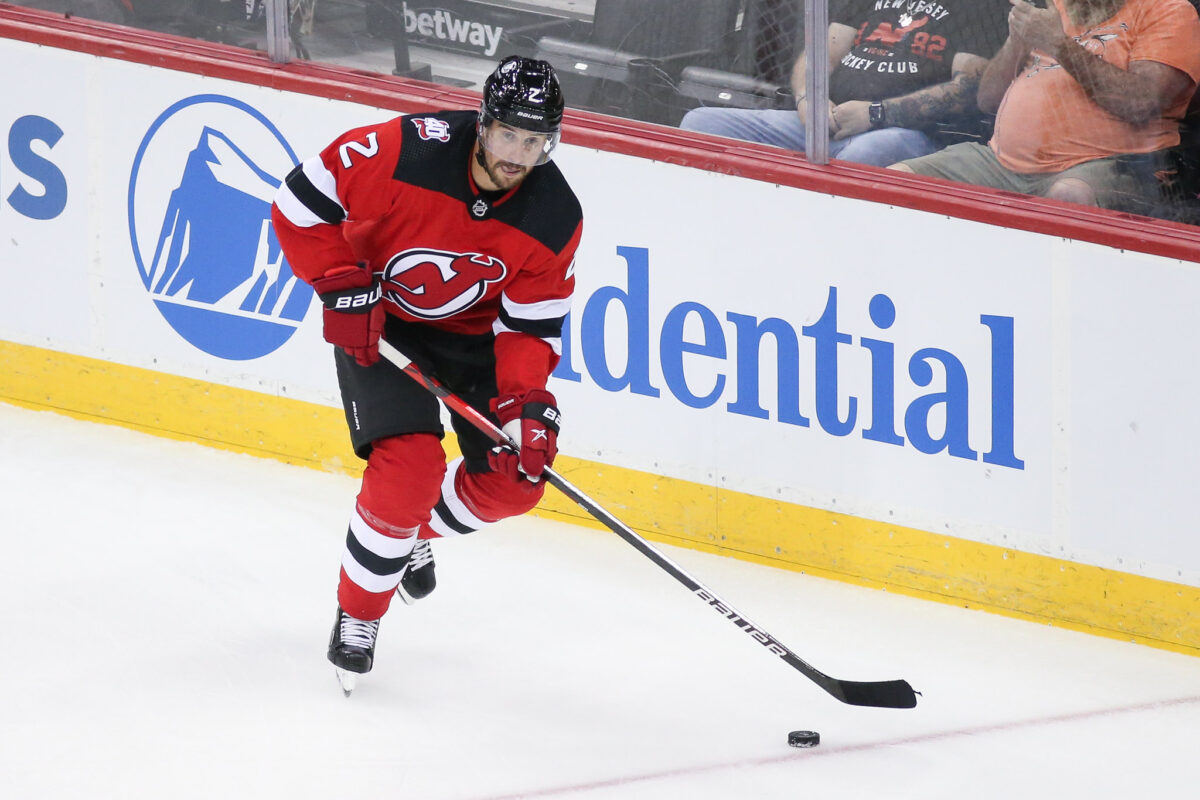 Ruff mentioned in his media availability that Ryan Graves may play depending on how he feels after their morning skate. If he does, I'd expect him to come into the lineup for Kevin Bahl. Either way, the Devils will roll with 11 forwards and seven defensemen as they did in Game 3. Here's how their lineup projects as of this morning.
Projected Lineup
Ondrej Palát – Nico Hischier – Jesper Bratt
Timo Meier – Jack Hughes – Dawson Mercer
Tomáš Tatar – Michael McLeod – Erik Haula
Miles Wood – Nathan Bastian
Jonas Siegenthaler – Dougie Hamilton
Luke Hughes – Damon Severson
Brendan Smith – John Marino
Kevin Bahl/Ryan Graves*
Tonight's game can be seen on ESPN at 7 pm. There will be pregame and post-game coverage on MSGSN in the New York metro area. 
* * *
Advanced stats from Natural Stat Trick, Hockey Stat Cards