It's been a little over a week since the Minnesota Wild's season came to an abrupt end at the hands of the Dallas Stars in Round 1 of the 2023 Postseason. Things looked hopeful after they won Game 1 on the road in dramatic double overtime fashion, but Game 2 was a different story with a 7-3 loss. In Game 3 they found a way to come alive once again but it wouldn't be enough as the Stars won the next three and took the series 4-2.
After such an up-and-down regular season that was a fight to the finish for it to end so quickly has a lot of people asking if this season was a failure. With it being the third straight year that the Wild have exited in Round 1, excluding the 2019-20 season when they lost in the Qualifying Round during the COVID-19 shortened season, things have started to get repetitive and not in a good way.
Even their general manager Bill Guerin has been asked if he deems this season a failure and while on a local radio show KFAN 1003 in Minnesota, he answered that question directly. He had a few different reasons as to why he doesn't see them as failures and we're going to break each one down.
Wild's Regular Season
One of Guerin's main reasons the Wild weren't failures for bowing out in Round 1 was how they did in the regular season and the number of good things that came out of it. In a way, he's right as they fought back a number of times from different injuries, scoring droughts and other struggles, and forced their way into the postseason at the very end. They finished the regular season with a record of 46-25-11 for 103 points for third in the Central Division and 11th overall.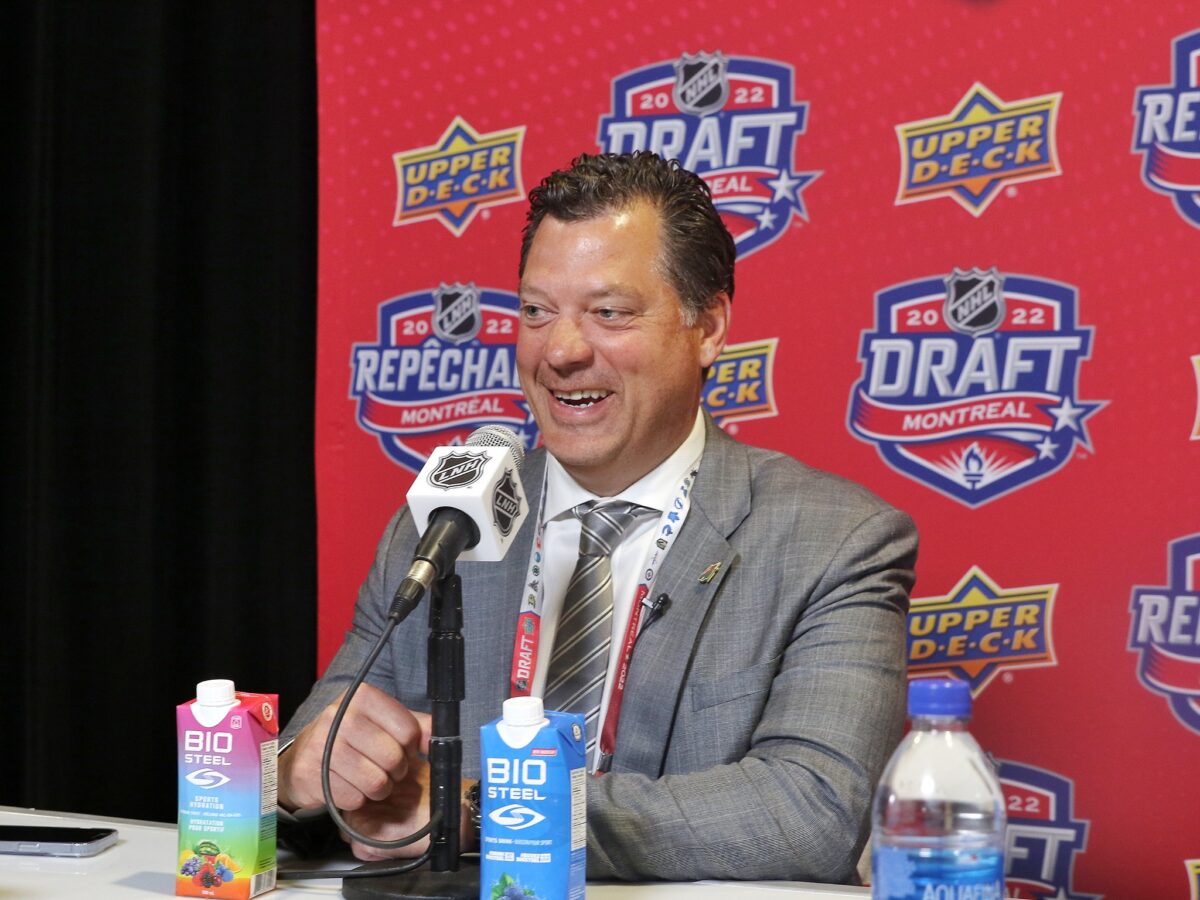 As far as individual statistics go, it was no surprise Kirill Kaprizov led the team in points for the third straight season even after he missed a month of hockey. He played 67 games and scored 40 goals plus 35 assists for 75 points and he probably would've come close to his 108 points from last season if not for his injury. He was their best player for the majority of the season and unfortunately, his injury had to come right before the postseason and he didn't have time to adjust. However, he proved he's not a one-and-done type of player and hopefully, he'll be 100 percent come next season.
Guerin did mention Filip Gustavsson later in the interview and how he struggled at the beginning of the playoffs but did well as it went on. Many thought the Wild were in trouble when they made the trade of Cam Talbot for Gustavsson but it ended up working in their favor. He really showed a lot of progress throughout the season going from being a rookie to the main goaltender in the postseason and Guerin rightfully noticed. The position Gustavsson was put in wasn't easy but he rose to the occasion and is still young. Hopefully, he'll re-join the Wild and prove himself come next postseason.
Also, someone who wasn't mentioned mainly due to being injured in the end was Joel Eriksson Ek. He had 23 goals and 38 assists for 61 points and he played with a gritty style that helped both offensively and defensively. In the postseason it truly showed how much they rely on his play and without him they really struggled. The Wild's regular season was a success thanks to these guys and their overall team effort as they proved they could come back from almost anything, but they have to figure out how to translate that into the postseason.
Wild's Salary Issues & Rebuild Talk
Guerin then discussed how the salary cap has affected them since he became known as the guy who bought out Ryan Suter and Zach Parise, which led to the Wild being restricted on what moves they could make with little cap space. They're still paying both Suter and Parise and that takes away what options they have to re-sign guys and who they can bring in and Guerin is right that it's affected the team.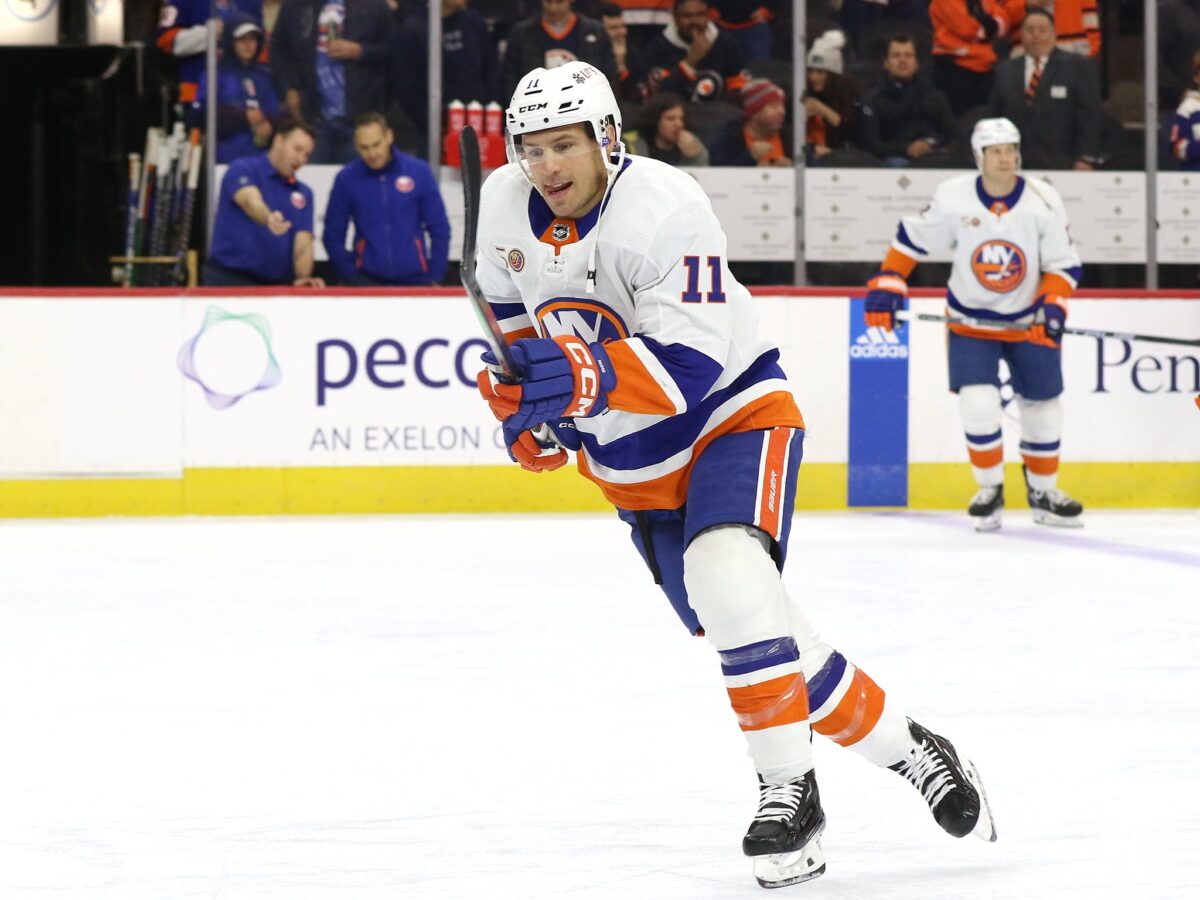 Along those lines, Guerin transitioned into the fact that they're not in a "rebuild" phase, and definitely not in a "traditional form" of what a rebuild looks like. Rather than scrapping the entire team, they've picked up pieces here and there plus traded away certain pieces to try to find the right group. He referred to the idea that he doesn't want to watch his team lose continuously as that's what usually happens when a team is in a true rebuild and that's one of the reasons they're doing it this way. He stated that "we're doing what no other team is doing" in regards to how their cap hits are different than other teams in the NHL.
In a way Guerin is correct, they did buy out two giant contracts that are hindering their team in what players he can pick up. However, every NHL team has to fit under the cap restrictions and it can't be an excuse for their continued struggle in the playoffs. The truth with this season was they had a strong team but they failed to show up.
Related: Wild Fans Should Trust in Bill Guerin's Slow Approach
---
Latest News & Highlights
---
Guerin did also elude to how well they've drafted over the years and the fact that this team will be great in years to come because of that. It's true they have done well in drafting recently but that's a process and it's hard to see how it factors in now because it doesn't help the team currently or help them go forward in the postseason. However, he is right in how they've done the best with what they have and while mistakes have been made, they are trying to do what they think is best for both now and the future.
Guerin's Blunt but Needs More
While Guerin gave his reasons as to how he doesn't believe this season was a failure because of how well they did in the regular season, he needs to be more direct about the postseason. It's great the Wild had their second straight season at 100 points and it's also great Kaprizov was able to continue his success while Boldy showed his scoring power. However that was only during the regular season, and that doesn't get them farther in the playoffs.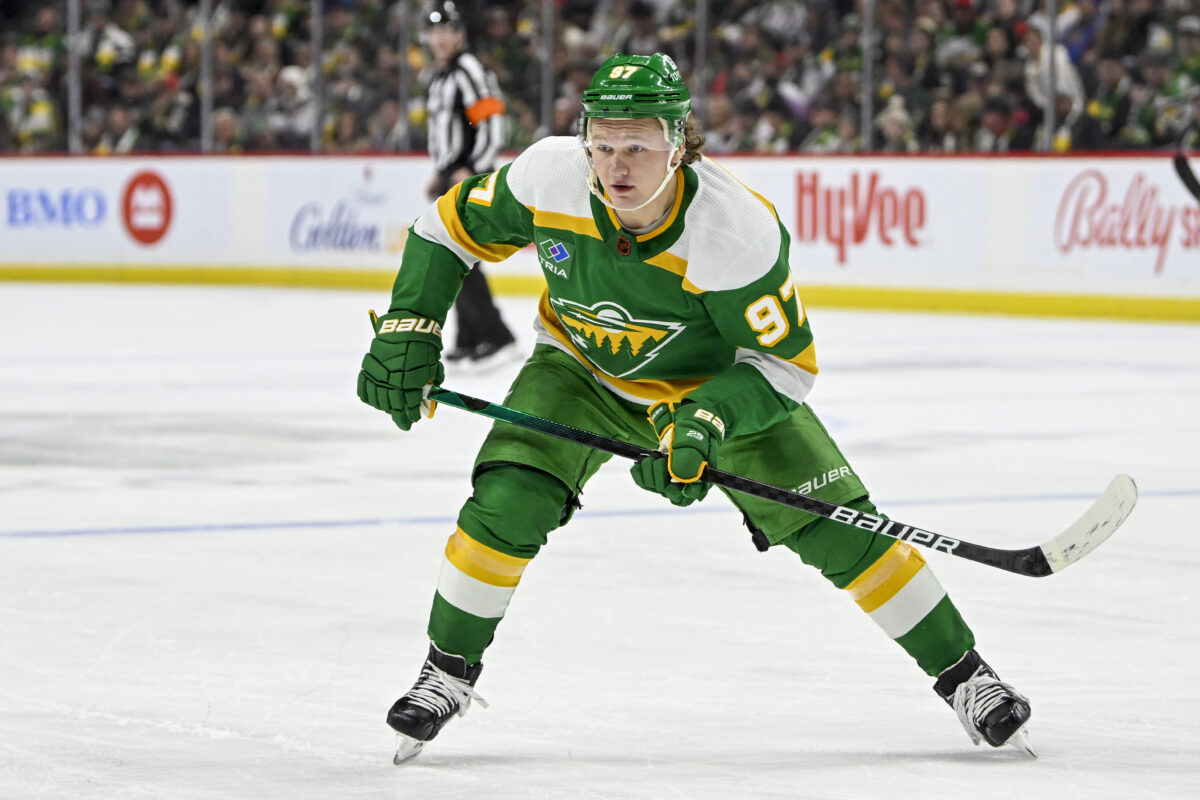 Something that was somewhat irritating was Guerin's illusion of the fact that if the Wild had won the two games against the Vegas Golden Knights towards the end of the season, he thinks they could've made it out of Round 1 and gone on to the Western Conference Final. However, even if they'd won those two games, they'd still have had to get by all of the strong teams in the Western Conference.
When Guerin said the team wasn't good enough in the postseason, he was right but to say they could've gone farther if they won two other games and played different teams is hard to believe. The Wild plain and simple were not a team that was going to go deep without outside help — meaning good puck bounces, calls going their way, and mainly their overall effort. He was right in saying they're a good team because they are, but not enough for this year's postseason. Their discipline was also an issue and something that needs to seriously be looked into as next season approaches.
Wild's Future
Guerin was right in saying the Wild are building a strong team for the future and it's going to take time. However, if they plan to make deep runs in the playoffs, which is always the goal, they have to figure out how to do that with the assets they have and stop making excuses about why they didn't succeed. Guerin is a great general manager and has made some solid moves to have a strong team, but they need to figure out why the team seemed to give up in the end.
The Wild were a very talented team that most likely did have the pieces to go farther but the fact is, they didn't give it their all. Truthfully I appreciated Guerin saying he was "pissed off" about the result but until he directly says they gave up, he's not being 100 percent honest. Yes, they were dealing with injuries and players not being at their best, but so is every other playoff team. They need to address the real issue of giving up and then they can figure out how to go farther. Of course, certain players gave it their all but it's a team effort.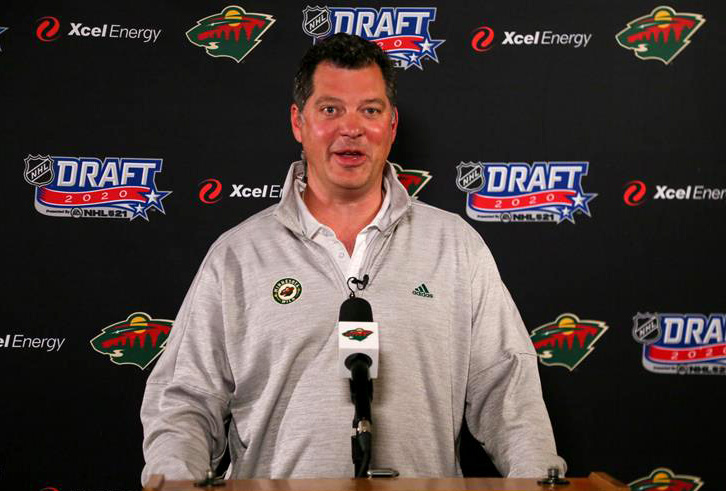 It's okay to be angry about the end result but it's also okay to still have faith in this team. Guerin will give them the pieces they need to be competitive but they have to give their best too. Once they do that and maintain a disciplined game, they'll be able to beat these teams. I have faith in Guerin and while some of what he said I overall didn't agree with, he makes valid points and will lead this team in the right direction. This season wasn't a failure as they did make great strides, but their postseason leaves a lot to be desired.
---
---