With the offseason fully underway for the Montreal Canadiens, there's plenty to look forward to in the hockey world. The draft lottery is just around the corner, who they'll add to their prospect depth follows a couple of weeks later, and the IIHF Ice Hockey World Championship is one week away. Hosted in Tampere, Finland, and Riga, Latvia, 16 teams will compete for glory in a tournament that will take place between May 12 to May 28.
Last year, host Finland defeated Canada in the gold medal game via overtime after a Thomas Chabot penalty led to Sakari Manninen playing the hero and scoring the golden goal. In the bronze medal game, a David Pastrnak hat trick led Czechia to a shocking 8-4 victory over Team USA.
Related: Canadiens Prospects Need More Support in the AHL
---
Latest News & Highlights
---
While Team USA featured no members of the Canadiens in 2022, this year's roster contains three players from Montreal's camp. Two forwards and one defenseman will dawn a different Bleu-Blanc-Rouge in May as they hope to bring glory to their country and erase the disappointment from the year prior.
Sean Farrell
Sean Farrell completed his second tour with Harvard University, making significant progress in his offensive game. The Canadiens' fourth-round pick in 2020 recorded 20 goals and 53 points in 34 games and demonstrated his playmaking capabilities through his quick thinking and excellent vision. Canadiens management was impressed enough to give him a six-game stint in the NHL, and Farrell scored on his very first shift on Bell Centre ice.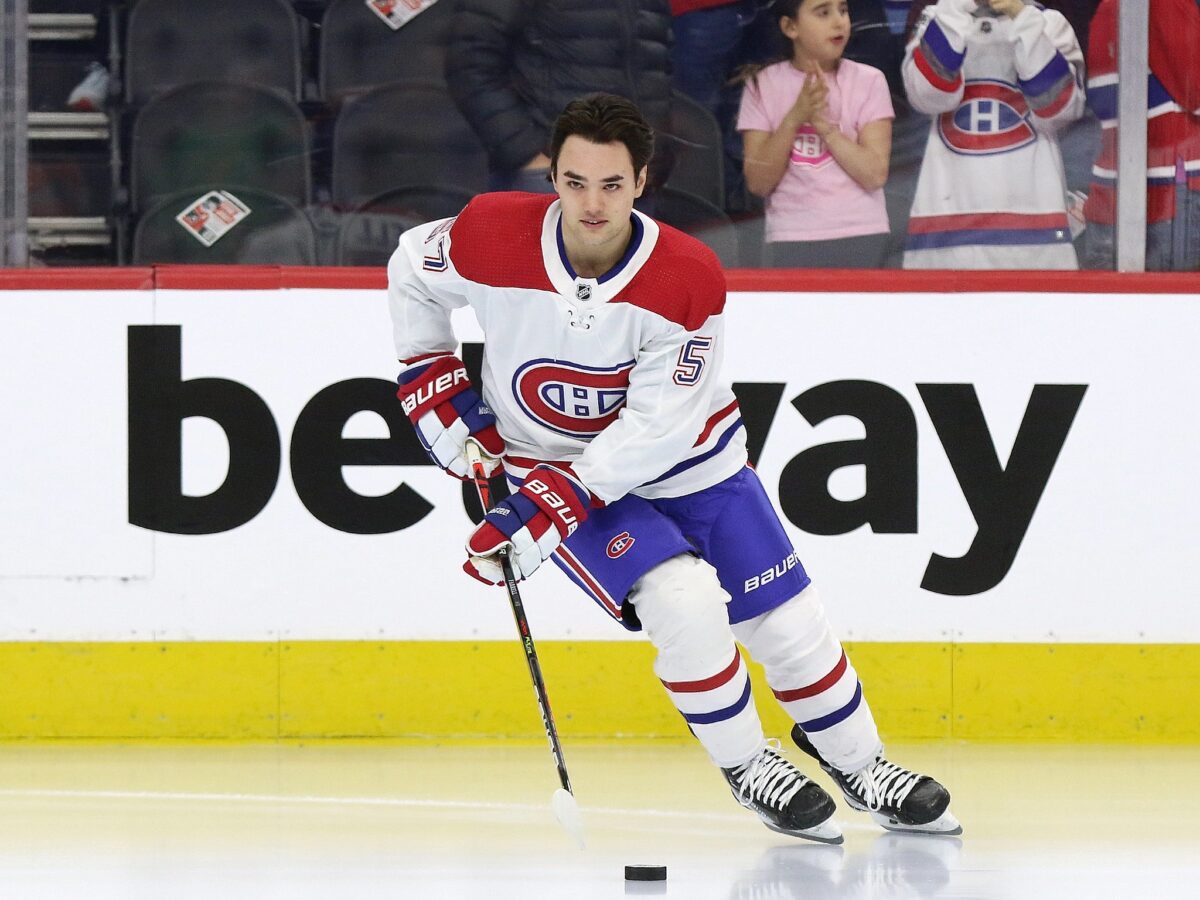 Whether he plays centre or on the wing, Farrell brings an enticing set of skills to his line. Primarily a pass-first type of player, he won't hesitate to fire a quick wrist shot on net, even if it's just to produce a rebound in the high-danger slot. His production in the NCAA finished him in fourth place among all players, behind only Adam Fantilli, Logan Cooley, and Collin Graf.
Luke Tuch
Finishing up his third season with Boston University, Luke Tuch followed up his sophomore season by doubling his point totals while continuing his strong two-way play. Drafted in the second round in the same year as Farrell, Tuch brings a physical edge that any team loves to have on their roster. He's best suited in a checking role where his strength alone can muscle opposing players off of pucks, while his ability to move the puck up quickly can alleviate pressure in his end.
Related: Montreal Canadiens' Top-20 Goal Scorers All-Time
The younger brother of Alex Tuch, who currently plays for the Buffalo Sabres, Luke plays a similar style at the collegiate level. It's no surprise that the national team has shown interest in adding him to their roster, especially when they prioritize the combination of speed and muscle. Tuch brings both and can be effective on a line built to shut teams down.
Lane Hutson
In a 2022 draft that included Montreal selecting a set of Slovak forwards in the first round, Lane Hutson was a potential steal in Round 2. He tore up the NCAA as a member of Boston University, recording 48 points in 39 games and finishing first among all defensemen in that regard. He and New Jersey Devils prospect Luke Hughes were the only defenders represented in the top 40 in points.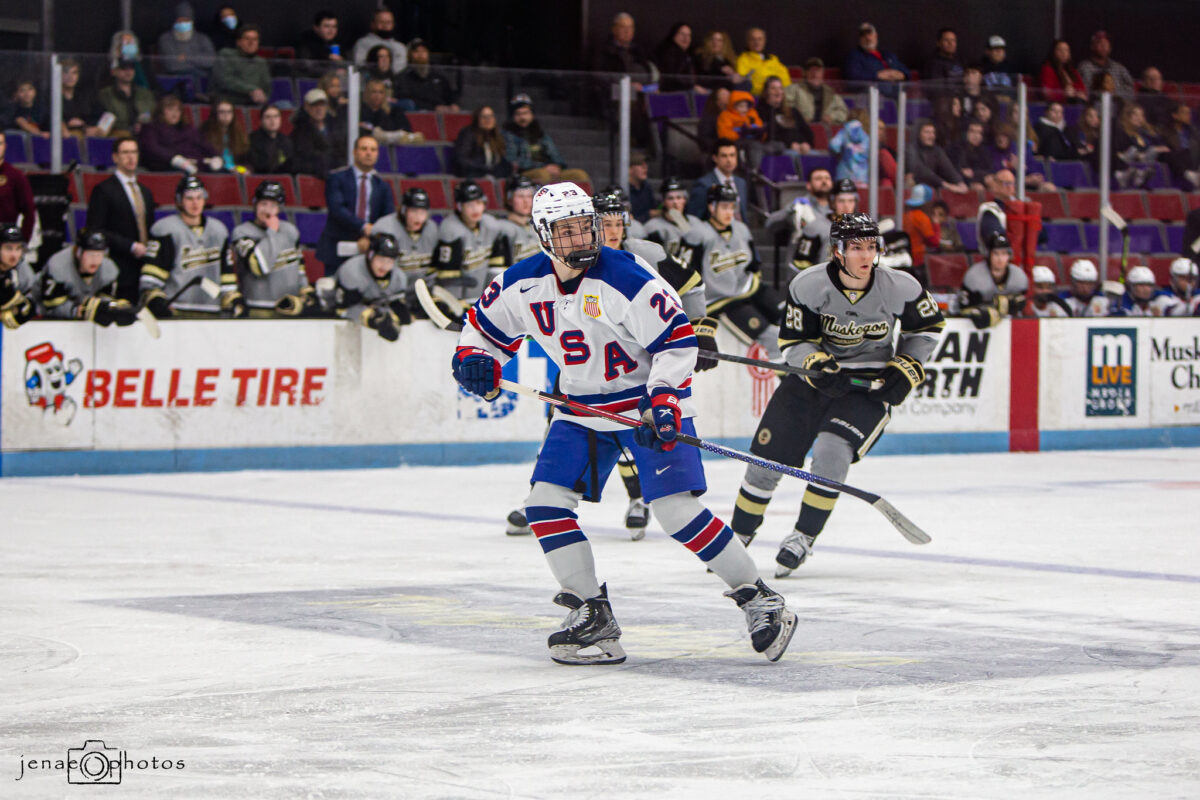 Hutson provides star-calibre skill to Team USA's blue line and will receive ample time at both five-on-five and on the power play. His quick hands often see him dangling out of tricky situations, and his versatility as both a setup player and a one-time shot option makes him a dangerous player to defend against. Team USA's blue line will be relatively young in this tournament, leaving plenty of room for Hutson to shine.
It's an exciting time for Canadiens fans, as the team's prospect pool is on full display in this year's tournament. With the organization well represented by a few countries, it will be exciting to watch as they all compete against some of the world's best in hopes of bringing home hardware and bragging rights.
---
---