Montreal Canadiens forward Sean Farrell notably made the jump straight to the NHL, joining the Habs right away after his college season ended. There are no promises his developmental journey stays that linear. For everyone's sake, it makes sense he ends up taking more of a circuitous route starting next season in 2023-24.
Farrell vs. Harris
To be fair, Farrell followed in the footsteps of teammate Jordan Harris, who took a similar path at the end of 2021-22. Harris signed his entry-level deal last March 26 and played his first game literally a week later on April 2. He became a relative mainstay on the team's blue line right away successfully making the Habs out of training camp this past season.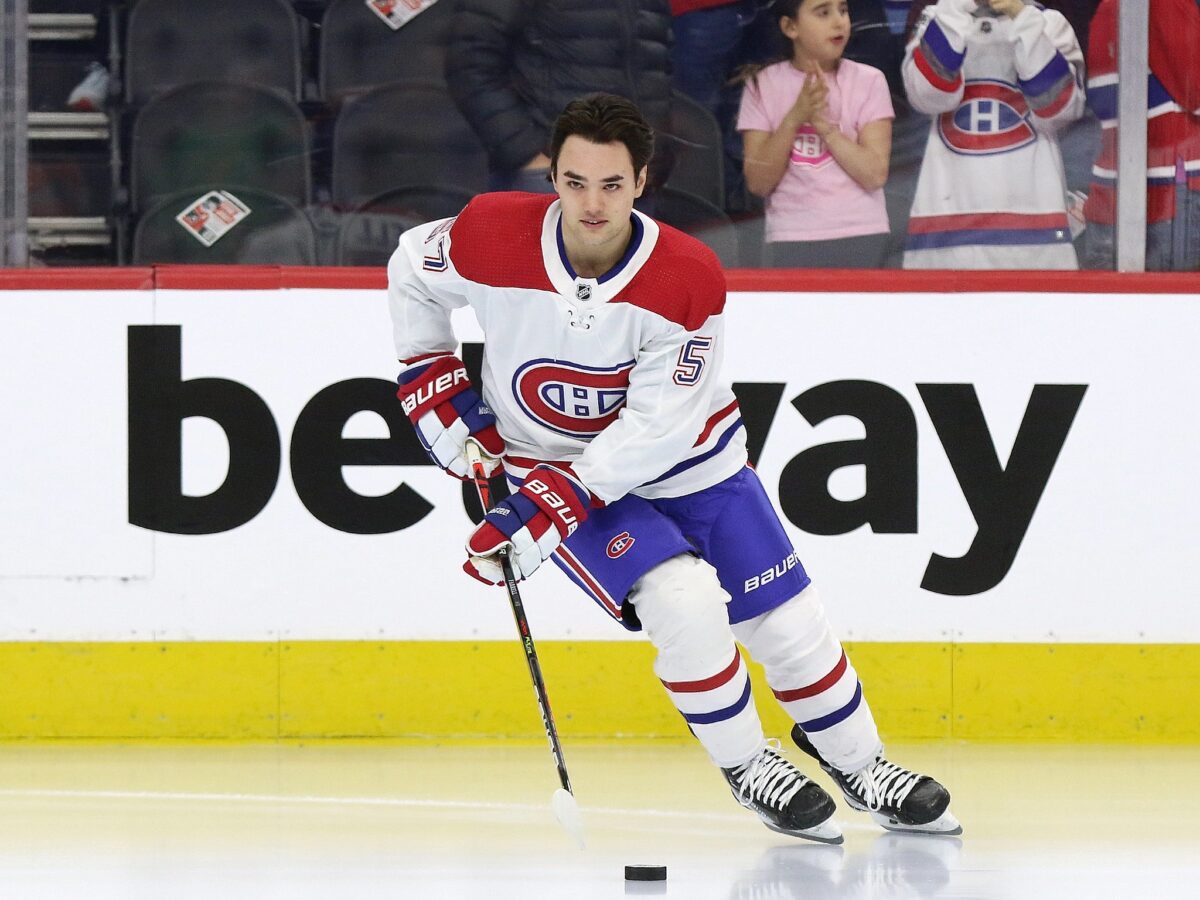 That's where Harris has admirably stayed, and it's hard to see him getting demoted from here on out. So, a path straight to the NHL does admittedly exist for Farrell. However, circumstances between the two players are different. With Mike Matheson and Joel Edmundson injured at the start of this past season, the Canadiens had to take the drastic measure of going with an all-rookie left side out of training camp, which obviously included Harris (Kaiden Guhle, Arber Xhekaj).
While those three rookies "swam" instead of sinking for all intents and purposes, Farrell is unlikely to face a similar situation up front. True, he can pleasantly surprise next training camp like the three aforementioned rookies on defense. However, the Habs are unlikely to have a spot open on left wing, at least not a top-six spot for Farrell, who, at 5-foot-9, 175 pounds, is unlikely to find success in a checking-line role based on his skill set.
Farrell vs. Slafkovsky
It simply makes sense to put prospects in a position to succeed right away. That's why the decision to keep, say Juraj Slafkovsky, the first-overall pick in 2022, up with the Canadiens (until his season-ending injury in January) was curious. There's of course a train of thought he was ready, having already found success playing against men professionally and internationally. However, the Canadiens then proceeded to play him 12:13 per game, the same amount as waiver-wire pick-up Chris Tierney.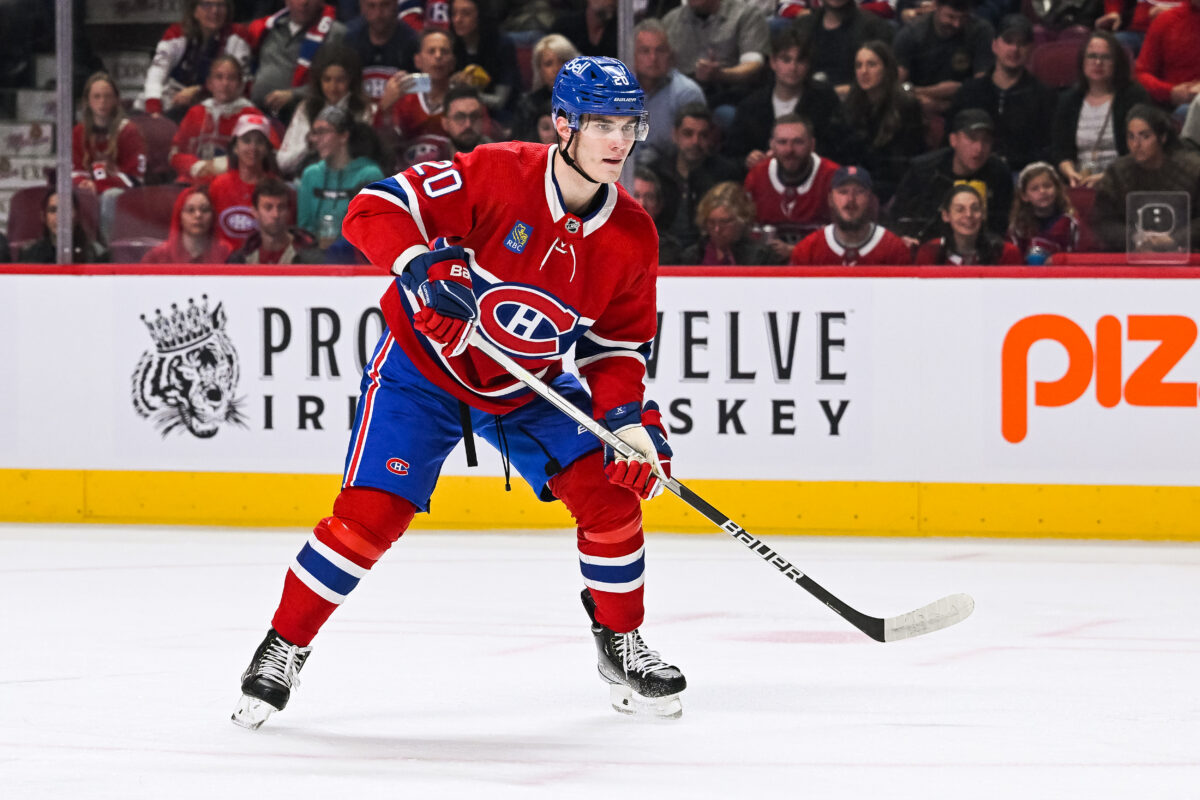 What's done is done, though. All the Canadiens can do is learn from past mistakes, starting with Farrell, technically continuing with Slafkovsky actually. There are no guarantees the Canadiens keep Slafkovsky up in 2023-24 after all. For example, Jesperi Kotkaniemi, who also made the jump straight to the NHL after having been drafted third overall in 2018, played 13 games with the Laval Rocket in 2019-20.
---
Latest News & Highlight
---
So, there is some precedent for the Canadiens to send Slafkovsky down in his sophomore season, even if it's a remnant of the previous regime. Even so, you'd have to think Slafkovsky has more of an inside track to a roster spot than Farrell. Ditto for call-up Rafael Harvey-Pinard, who's arguably proven himself more worthy than the former two to slot in alongside Kirby Dach, the team's projected second-line center.
No Left-Wing Spot Available for Farrell
With Cole Caufield having been played almost exclusively on the left wing (on the first line), roster space is limited to say the least. Michael Pezzetta and Rem Pitlick are also in the mix for the remaining spot(s), each much more suited to play bottom-six minutes than Farrell based on their respective ceilings.
Take that as a positive. Farrell's ceiling is simply much higher. The Canadiens should have higher hopes for him. They should take the opportunity they have with Farrell (and still have with Slakfovsky), letting them earn their way back to the NHL, starting with time in the American Hockey League in 2023-24.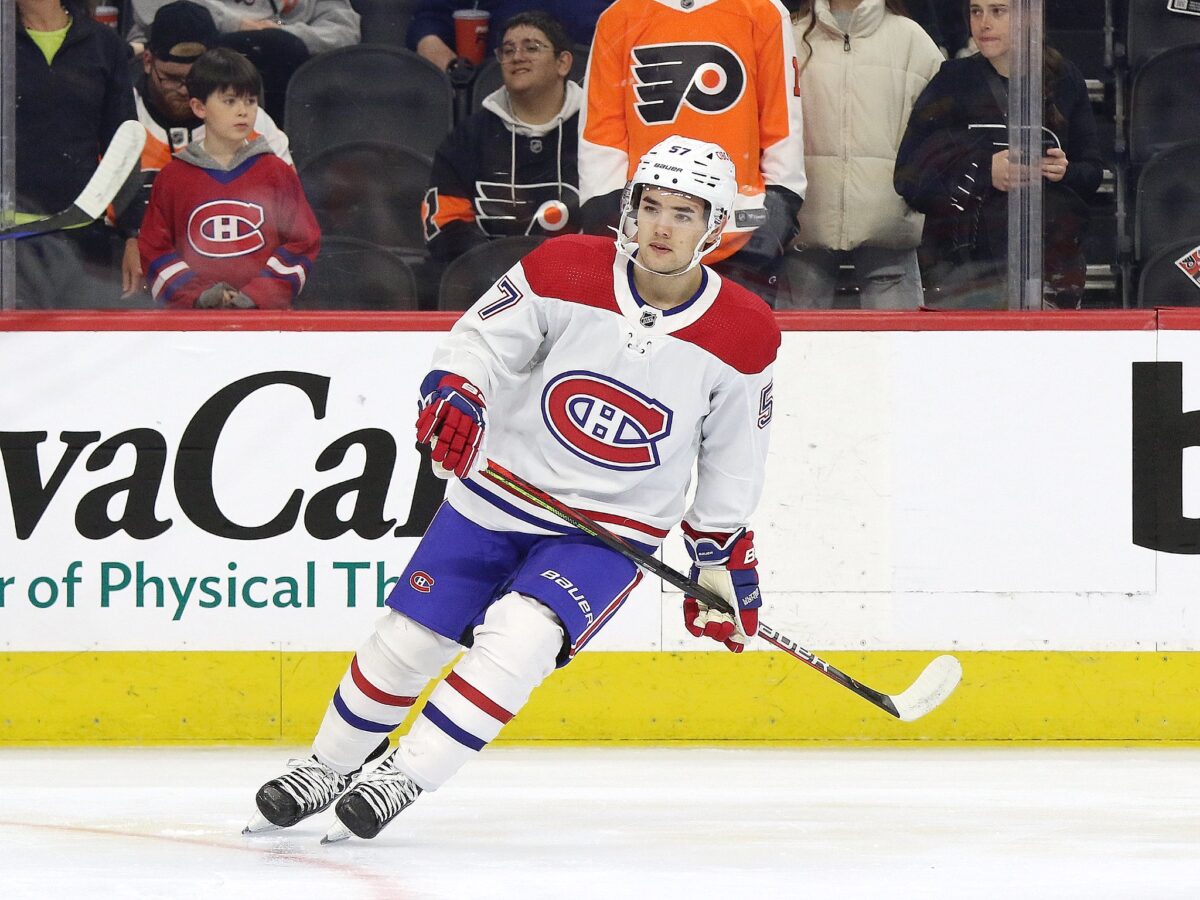 Of course, there's always the possibility Farrell legitimately outplays the competition in training camp and leaves the Canadiens no choice but to keep him with the Canadiens. Should that happen or should spots open up due to injury, all bets are obviously off. The status quo is simply such that the deck is stacked against Farrell, at least for now.
To his credit, Farrell did score his first NHL goal on his first NHL shot against the Florida Panthers on March 30 in his home debut. It's an impressive start to an NHL career and a good sign of positive things to come. However, that one accomplishment alone is not a guarantee of future success. As proof, consider how Lucas Condotta replicated the feat against the Boston Bruins on April 13, even going one step further by pulling a Mario Lemieux and scoring on his first-ever NHL shift.
Related: Top 5 Canadiens Feel-Good Stories in 2022-23
All due respect to Condotta, but the soon-to-be 26-year-old, who scored just 30 points in 72 games with the Rocket this season, is unlikely to find sustained NHL success. In fact, he was only recalled on an emergency basis to play in that game in the first place.
Ultimately, Farrell places higher on the depth chart than Condotta as someone with legitimate top-six upside. However, "upside" is another way of saying "one day," seeing as he didn't record another point the rest of the way, getting an average of 13:52 per game in the six total he played with the Canadiens this season (failing to get dressed in two down the stretch).
So, it's not a stretch to imagine Farrell would have trouble producing in limited ice time next season too. And, if limited ice time is all he's going to get, those six games should be the last he plays in with the Canadiens until both he and the Habs are ready for him to earn more. That's just logical.