Of all the Montreal Canadiens' prospects, the one that may be the best example of the new player development model that has been adopted by general manager Kent Hughes is Sean Farrell. This may seem like an odd statement considering Farrell was selected in the fourth round of the 2020 NHL Draft, a full two years before Hughes' arrival.
Related: Montreal Canadiens Give Sean Farrell a Chance to Prove Himself 
However, the person Hughes hired as the player development director, Adam Nicholas, has been working closely with Farrell since his draft season of 2019-20. Nicholas has been putting his theories on skating, skill, and mental development to use with the 21-year-old forward for four years.  
Canadiens' Development Approach 
Nicholas gave away a hint on how he approaches a player's development. He focuses first on what a player can control, their own mindset, how they prepare for a game, practice, and even off-ice training. Just as he had at Stride Envy, a hockey development school he ran prior to joining the Canadiens.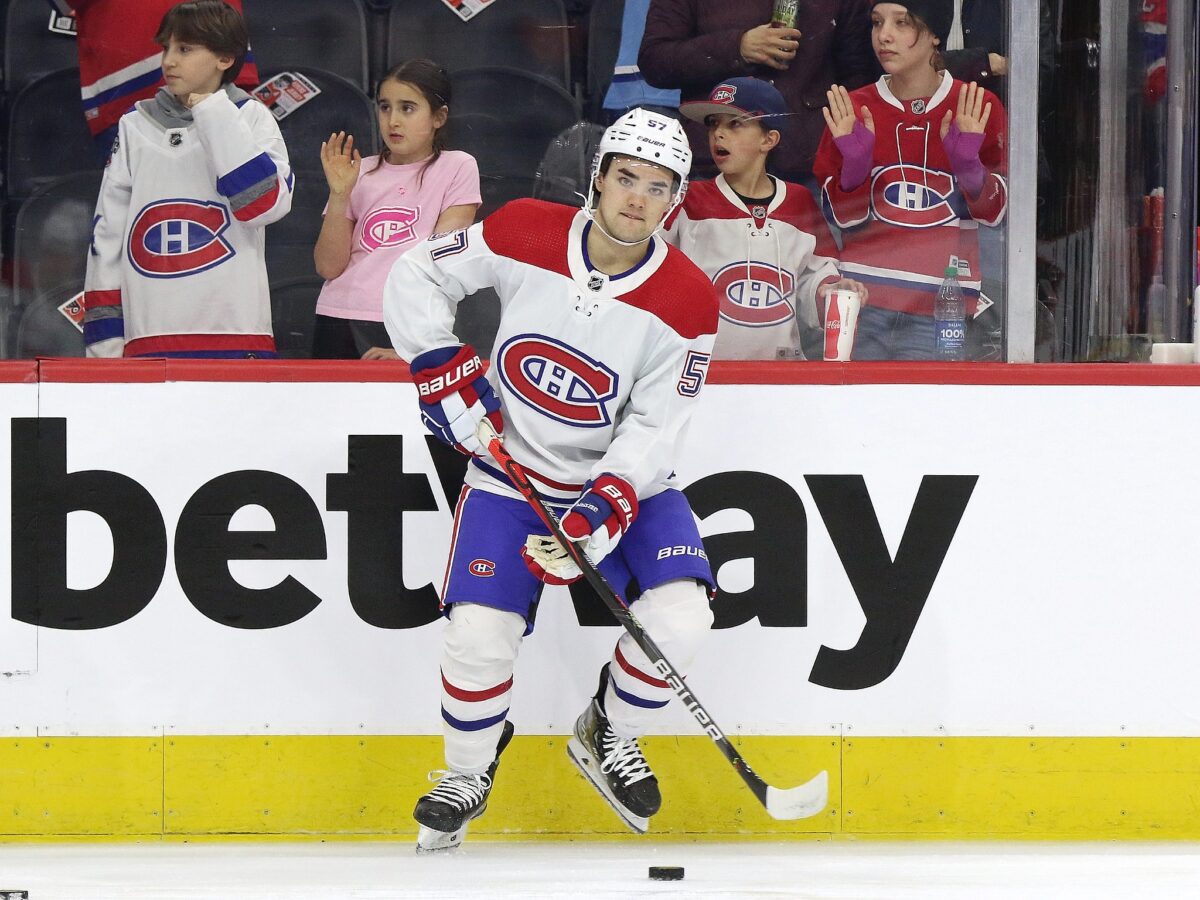 When he is left to work with the players one-on-one or in groups, his drills are used for a purpose, to enhance the natural talent the players have and to build up skillsets to complement those talents. 
Mindset unlocks skill set. When the mind is feeling relaxed and free, the body moves naturally. We're trying to take these guys, and we're trying to build habits. Consistency is what's going to drive excellence. That's where these habits are going to come into play. We've coined our mantra for development as Hab-its. We want to create our identity around it.

– Adam Nicholas 
Nicholas is a student of the game, but also of athletes and what makes them elite. The game at the NHL level is fast and it requires a player to play at a breakneck pace. To do so, they require not only physical but mental training. By creating environments in practice that build up a player's hockey IQ and therefore reaction speed, Nicholas' plan is seen being put into action. 
Canadiens' Barometer for the Future 
As mentioned, Farrell has been working closely with Nicholas for several seasons, making him the player in the system with the most amount of time working in the mold the rest of the prospects have only just begun to experience. His game, and the development arc it has taken, all have Nicholas' fingerprints on them. His explosive skating, mobility, ability to process and react to the play at a high pace, and approach to defensive positioning make Farrell the one player to watch and see what the future style of Canadiens skaters can become. 
---
Latest News & Highlights
---
Another aspect of Farrell's game that has impressed me has been his work ethic. He is a tenacious forechecker and back checker, also, he is not afraid to battle for pucks in the corners or front of the net. His determination and hustle have earned him the respect of his teammates and coaches alike, and they have helped him get into the NHL.  
Farrell's quickness and agility were weaknesses in his game before his arrival with the Chicago Steel in 2019. Since then, they have become a huge asset for him. In his time in the NCAA, the Olympics, and now in his very short time in the NHL, he's shown an ability to elude defenders. His skating abilities also allow him to create scoring chances, even from difficult angles.
This leads to his defensive abilities. Thus far, his defensive play is far more mature than expected from a rookie with only two NHL games under his belt. His willingness to backcheck and win puck battles in the defensive zone has been impressive, and at a level usually seen by a player with more experience. Thanks in large part to the skills and training improvements Nicholas has developed in his game, Farrell has also been effective at using his quickness to pressure opposing players, which can force turnovers and generate chances from the transition game that the Habs have been known for this season. 
Of course, like any young player, Farrell has room for improvement. He could stand to add some strength to his 5-foot-9 frame, and he could work on his defensive positioning and decision-making. But those are minor quibbles for a player who has shown so much promise already only a few games into his NHL career.  
Overall, Farrell's arrival and his effective play in his first professional steps have been a bright spot in a disappointing season for the Canadiens. He has exceeded expectations, already being trusted to play on the top line, with Nick Suzuki, in only his second professional game which solidifies his potential to be a top-six forward in the NHL. Nicholas' fingerprints visible in Farrell's game will make watching the young forward important for anyone wanting to see the direction the franchise has taken toward development. His development also acts as a barometer for the franchise's player development model, as it will reflect the changes in approach and what skills are given the most importance in the modern NHL player.
---
---