In less than a few days, the San Jose Sharks will be finding out their draft position in the first round of the 2023 NHL Entry Draft. Fans around the world are waiting in anticipation to see what elite player the team will be adding to their prospect pool. However, while the draft is undoubtedly the talk of the town, the upcoming free-agent class is worth looking at, especially considering less than two months remain before the Sharks can offer contracts to the players.
Related: Sharks Can Thrive Without Connor Bedard
---
Latest News & Highlights
---
While this year's free-agent class may not be not as star-studded as some of the past, there are a lot of players that the Sharks should consider taking a look at, especially considering the weird limbo state the team has been in recently. If they can bolster the roster for next year, they could see some very different results. Here are three options the Sharks have if they want to make a splash in free agency.
Pius Suter
In 2020, Pius Suter was one of the most coveted overseas free agents after a 53-point season in Switzerland. After a bidding war between the Chicago Blackhawks and the Detroit Red Wings, the Blackhawks walked away victorious. However, after only one year, they let him go, which gave the Red Wings a chance to get their hands on him. Since then, Suter has been a decent point producer for the up-and-coming team, with 24 points in 79 games during the 2022-23 season. However, as of right now, no contract extension is in place for him.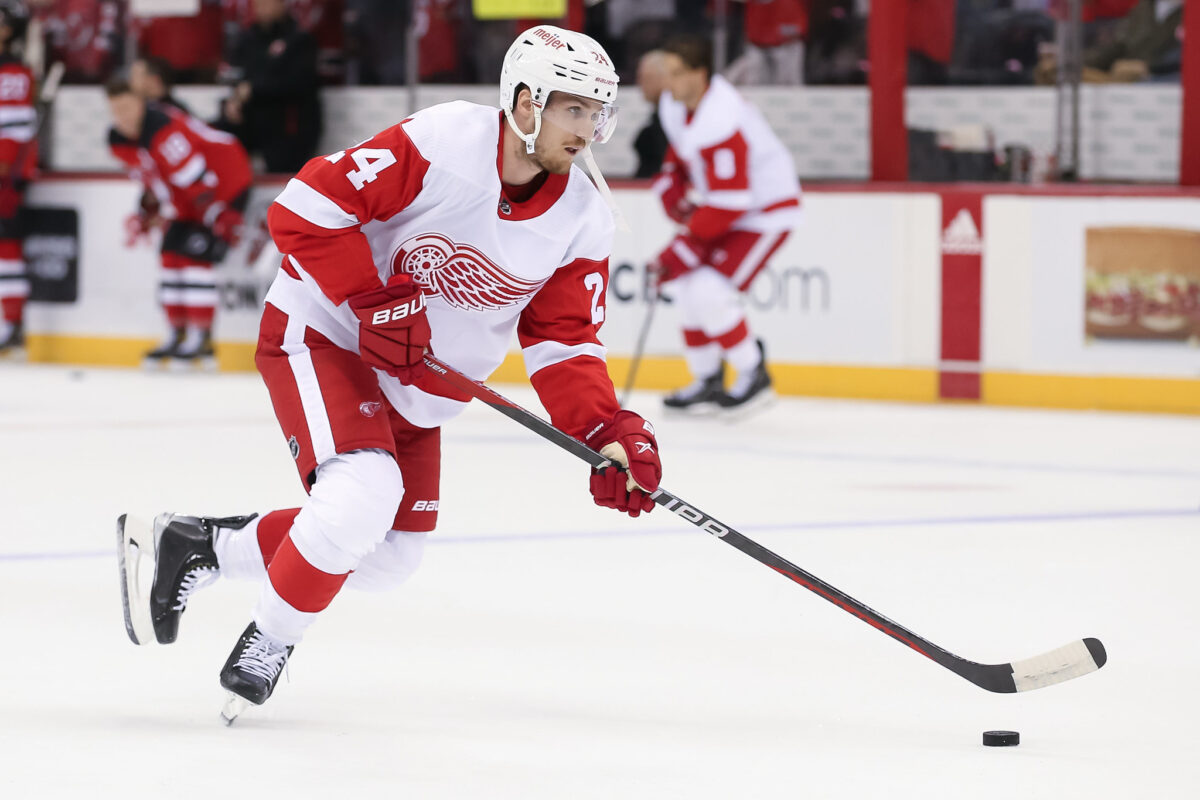 Suter could bring depth scoring to the Sharks, which has been sorely missing for a long time. The Sharks' top line is usually consistent, but the middle six can vary from year to year. Suter will likely never develop into a true top-line talent, but he is more than capable of providing depth scoring to a Sharks team that needs it badly. He usually puts up around 15 goals per season, which could help jump-start the careers of many young players that could see limited ice time next season.
Alex Killorn
Speaking of depth scoring, no team over the past few years has exemplified the importance of depth scoring quite like the Tampa Bay Lightning. One reason they were able to win back-to-back Stanley Cups is that they constantly refresh their bottom-six pool. One of the key pieces in that bottom six was Alex Killorn, who truly broke out this year with 64 points in 82 games. Although he was unable to take the Lightning back to their fourth consecutive Stanley Cup Final, he has been crucial in their success.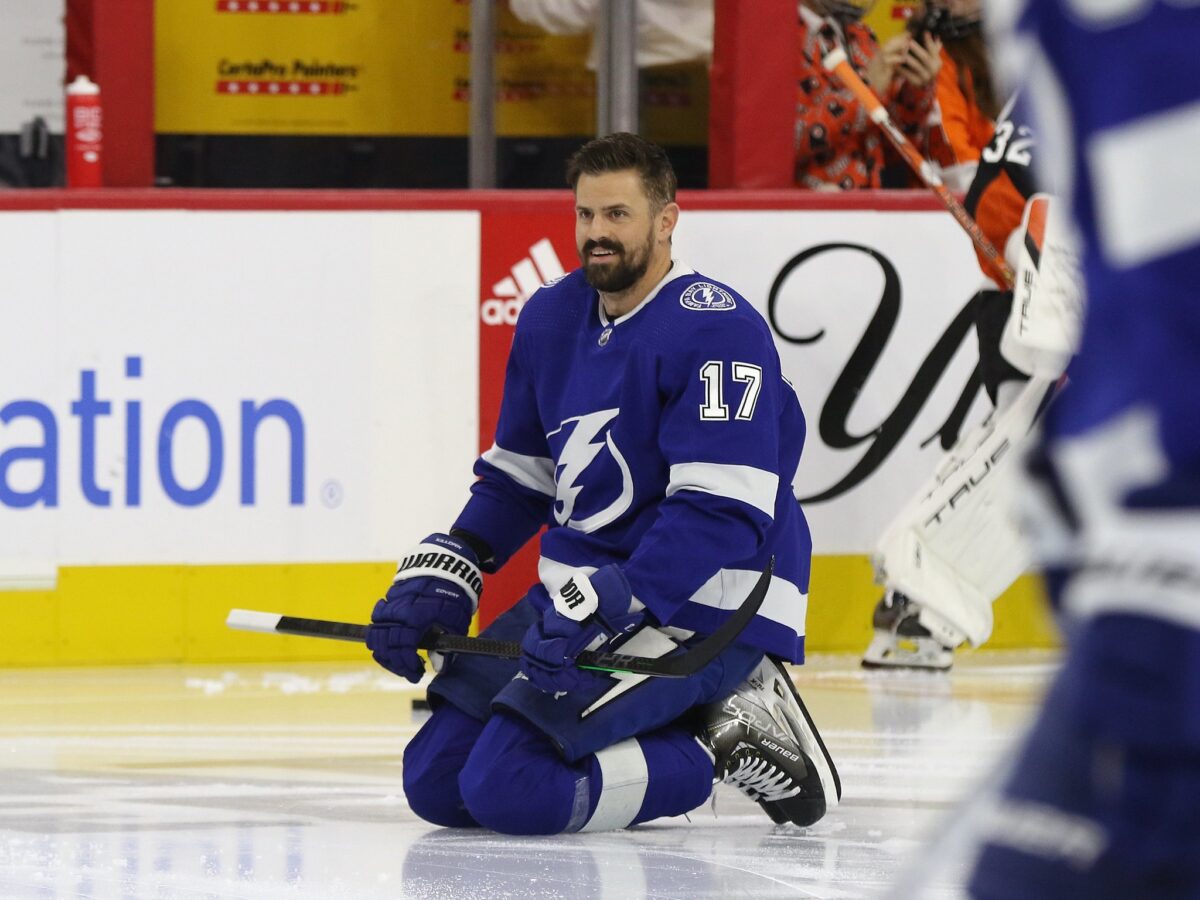 It would not be surprising to see Killorn return to the Lightning next year, but they have some serious cap issues to figure out if they want to make that a reality. The Sharks, however, have much fewer cap issues to work out (at least right now.) Killorn would likely be a top-six player for the team, which could help accelerate William Eklund and Thomas Bordeleau's first full years in the NHL. There could absolutely be a bidding war for Killorn, but the Sharks throwing their hat in the ring could prove beneficial for the 2023-24 season if all goes according to plan.
Semyon Varlamov
While the Sharks have a variety of goaltender prospects, including the recently signed Georgy Romanov, whether or not any of their prospects will be ready to go next season is up for debate. As a result, there is a decent chance they will need to get a goalie for at least a year or two to take the starting role. Luckily enough for them, there are a variety of options in the free agent market. One such option is New York Islanders' backup goaltender Semyon Varlamov.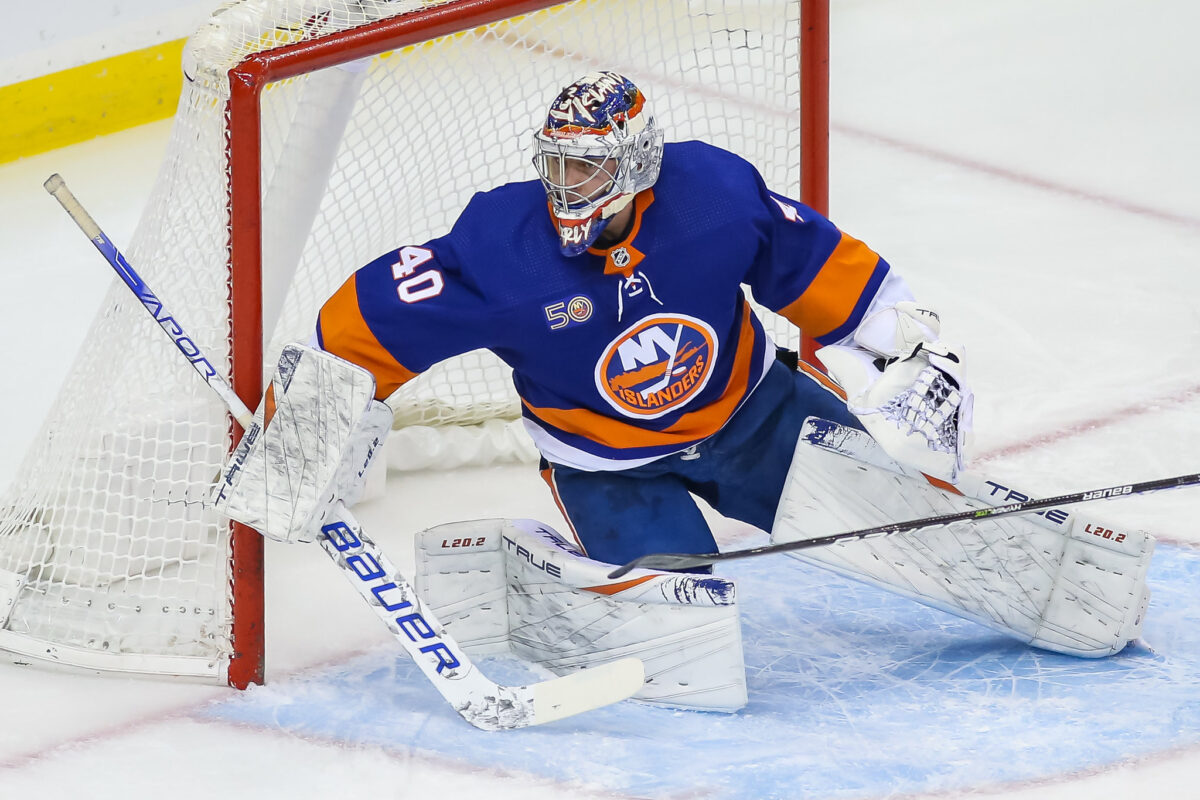 Despite being the backup goaltender, Varlamov put up impressive numbers this season. In 23 games, he had a .913 save percentage and a 2.70 goals-against average. For the Sharks, who had their fair share of struggles this season in net, these types of numbers could help the team begin to move in the right direction. Varlamov may be content as second-fiddle to Ilya Sorokin, but if he wants to get a chance as the starting goalie again, the Sharks could be a great option.
Regardless of who the Sharks draft this year, the direction they decide to take their free-agent signings will likely remain the same. The team is in no position to be signing superstars to eight-year contracts, but they can absolutely make a few decent signings here and there to start transitioning the team in a new direction. Let's just hope whatever moves they decide to make help the team be a bit more entertaining to watch next year.
---
---