What does it take to be a good agitator in today's NHL? Obviously, you must have the ability to get under the opponent's skin, but you don't want to be consistently putting your team at a disadvantage by taking silly penalties. You have to be able to annoy your opponent on the scoresheet as well, and you certainly can't be a waste of a roster spot.

There are some players who have mastered the art of toeing the line of illegal and legal to find a way to get their opponents off of their games. Here are the five best at it in the entire NHL.
Nazem Kadri
For better or worse, Nazem Kadri has become one of the biggest pests in the NHL. He isn't afraid to play a physical game, but that comes with a cost. He's faced six suspensions by the NHL since 2013 for behavioral issues, with his most recent one coming during the 2021 NHL playoffs against St. Louis Blues, where he received an eight-game ban for a hit to the head of Justin Faulk.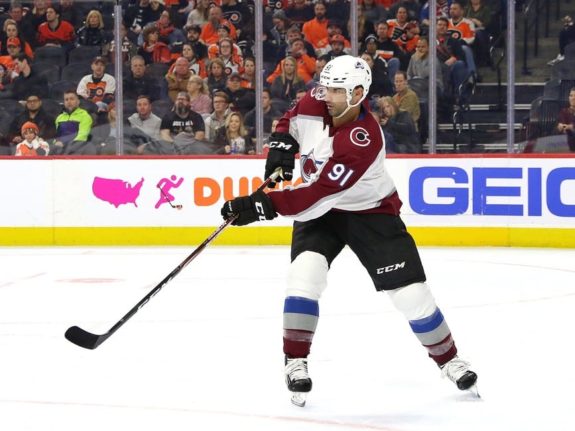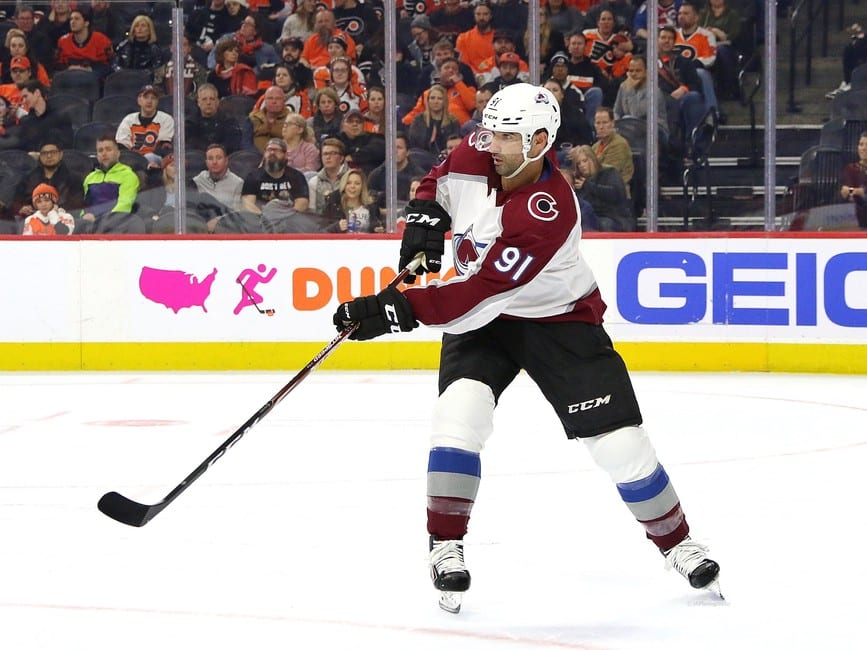 But when Kadri isn't acting up, he's a very effective two-way forward. That's why the Colorado Avalanche took a chance on him when they acquired him for Tyson Barrie and Alex Kerfoot in July 2019. He's averaged 51 points per 82 games over the last three seasons and has been an efficient five-on-five scorer, giving the Avalanche a boost as their second-line center behind Nathan MacKinnon. There's no doubt the Avalanche are a better team with him in the lineup. He can score, and if he can play physically while being within the rules, the Avalanche are a tough out on most nights. He just has to control himself more often and not cost his team in the playoffs as often as he does.
Tom Wilson
Say what you want about Tom Wilson, but he is one of the league's best agitators. And it's not just because of his antics. Over the last three seasons, he's averaged 25 goals and 54 points per 82 games. He knows how to score, especially at five-on-five, where he's averaged 1.97 points per 60 minutes. As a result, he's consistently played on the Washington Capitals' top line alongside Alex Ovechkin over the last three seasons.
But like Kadri, the issue with Wilson is toeing the line between what's legal and what isn't. He's served multiple suspensions in his career, with his most recent coming in March 2021 for a check to the head of Boston Bruins defenseman Brandon Carlo; Wilson would serve a seven-game suspension for the incident.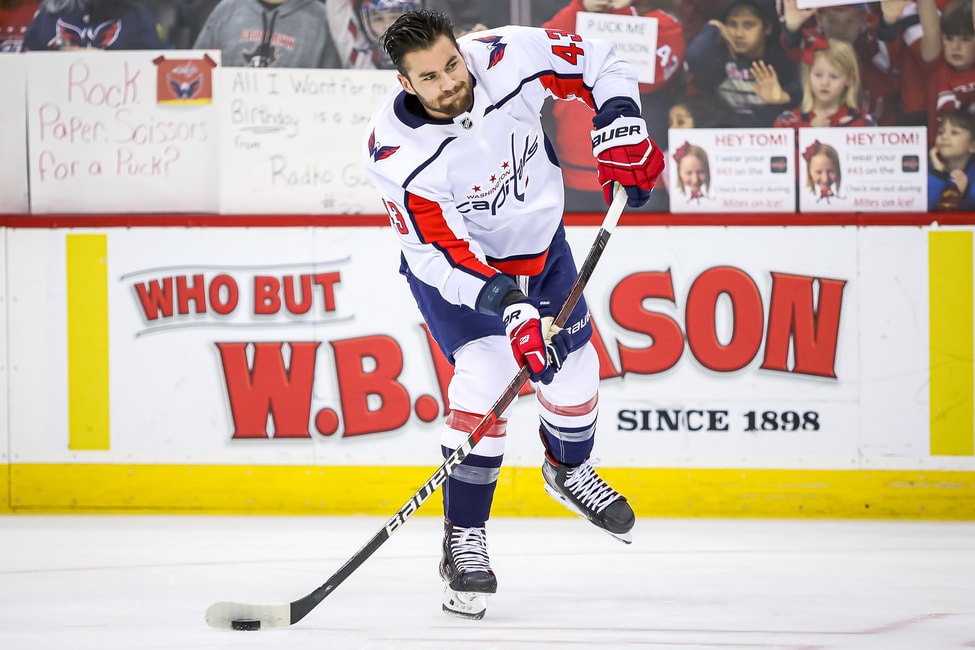 And of course, there's the now-infamous brawl with the New York Rangers when Wilson slammed Rangers winger Pavel Buchnevich's head while he was in a defenseless position. He also injured Artemi Panarin in the scuffle after Panarin stepped in to defend Buchnevich. Wilson only received a $5,000 fine for the incident, but it clearly had an impact on how the Rangers went about their offseason.
Among the Rangers' offseason additions were Sammy Blais, who they received when they traded Buchnevich to the St. Louis Blues. Blais is a gritty fourth-liner who plays with an edge and will give the Rangers some toughness in their bottom six. The Rangers also acquired noted tough guy Ryan Reaves from the Vegas Golden Knights, and they signed Barclay Goodrow to a six-year deal after acquiring his negotiating rights from the Tampa Bay Lightning. They may never admit it openly, but it's not hard to see how Wilson influenced those additions. If that doesn't constitute you as an agitator, then I'm not sure what will.
Brendan Gallagher
Some might find Brendan Gallagher's name on this list a bit surprising, but go ahead and YouTube some of his highlights real quick, and you'll know why he's here. The Montreal Canadiens needed a pest to match their rival's pest, who you'll see further down this list, and they have that in Gallagher. His added ability scoring-wise (55 points per 82 games over the last three seasons) puts him on par with Wilson and Kadri. But unlike those two, Gallagher doesn't cross the line anywhere as much as Wilson and Kadri.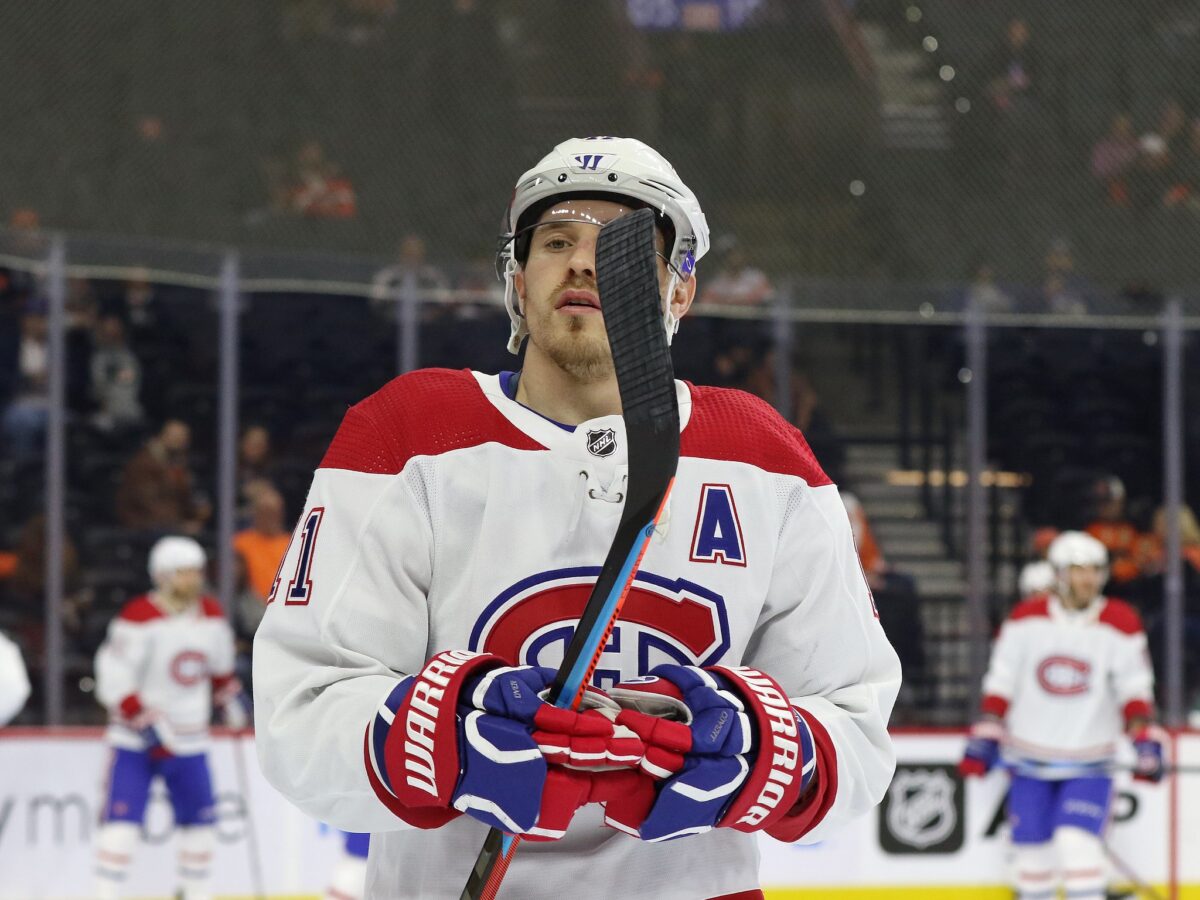 Gallagher can get under your skin, and it is truly impressive what he can do with how small he is. At just 5-foot-9, he isn't afraid of fighting or mixing it up with players bigger than him. He once tripped Zdeno Chara in the playoffs right before a faceoff, and if Chara dropped the gloves, I don't think Gallagher would have backed down. He's always around the goal crease hacking away at players and goaltenders and just being a general menace. Every team in the league should want Gallagher on their roster due to his ability to bother opponents with his actions and his scoring talent.
Matthew Tkachuk
You might not think of someone who's capable of totaling 70-plus points as an agitator, but that's Matthew Tkachuk's game. He's not afraid to get in the dirty areas and cause havoc around the net. He has 357 penalty minutes since coming into the league, ranked first on the Calgary Flames. Tkachuk has also faced a handful of suspensions, including one for elbowing Drew Doughty in 2017. Doughty has not been shy in his feelings about Tkachuk, going as far as to say, "[he's] a guy that kinda thinks he's really good but isn't."
Related: Matthew Tkachuk Is An Elite Agitator
Tkachuk is a standout two-way forward who's among the league's top scorers. He's averaged 2.09 points per 60 at five-on-five, ranked second on the Flames since the start of the 2018-19 season. He's fourth on the team in Corsi percentage over that stretch and has an expected goals percentage of 53.8 percent. Tkachuk is also a solid defender, as he's one of the team's best shot suppressors. He does a bit of everything, which is why he's one of the best young players in the league. Add the edge he plays with, and there's a player who knows how to get under his opponent's skin quite well.
Brad Marchand
You had to figure we'd see his name at some point during this discussion. How do I know that Brad Marchand is a good agitator? He seems to enjoy bothering opponents, and he doesn't always do it legally. He's faced six suspensions from the NHL for a total of 19 games and is not a popular guy around the league, thanks to some of those actions. In a 2020 poll conducted by The Athletic, 29 percent of NHL players voted Marchand as the dirtiest player in the league (From 'The 2020 NHL Poll: Players have their say on the best player, worst referee, drinking buddies and more', The Athletic – 1/20/2020).
But generally, Marchand's actions are pretty harmless, like when he started licking NHL players for some unknown reason. Much like Gallagher, he is a smaller player and doesn't shy away from dropping the gloves. But he has toned down his antics in recent seasons, becoming more of a scorer rather than an agitator. His last suspension came in 2018 when he elbowed then-New Jersey Devils forward Marcus Johansson; the league suspended Marchand for five games.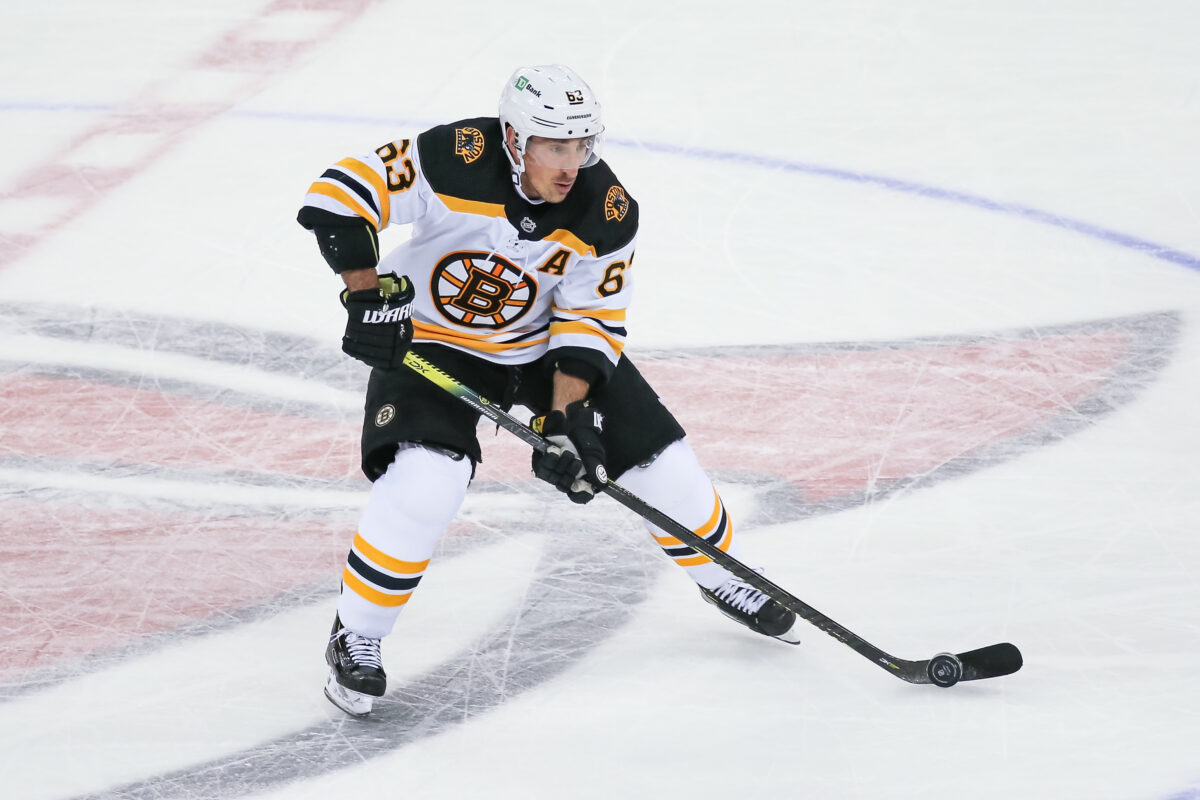 Marchand will still get under your skin despite toning it down, making him all the more dangerous given his scoring output. He finished with 85 points in each of 2016-17 and 2017-18 and set a career-high in 2018-19, with 100 points in 79 games. Had the 2020-21 season not been 56 games due to the COVID pandemic, he would've been on pace to finish with 106 points. Marchand plays a ton of shorthanded minutes for the Bruins and is quite productive in doing so too. And with his offense reaching new heights, it's safe to say he's capable of inflicting the most damage from the NHL's agitators.
---
---
Latest News & Highlights
---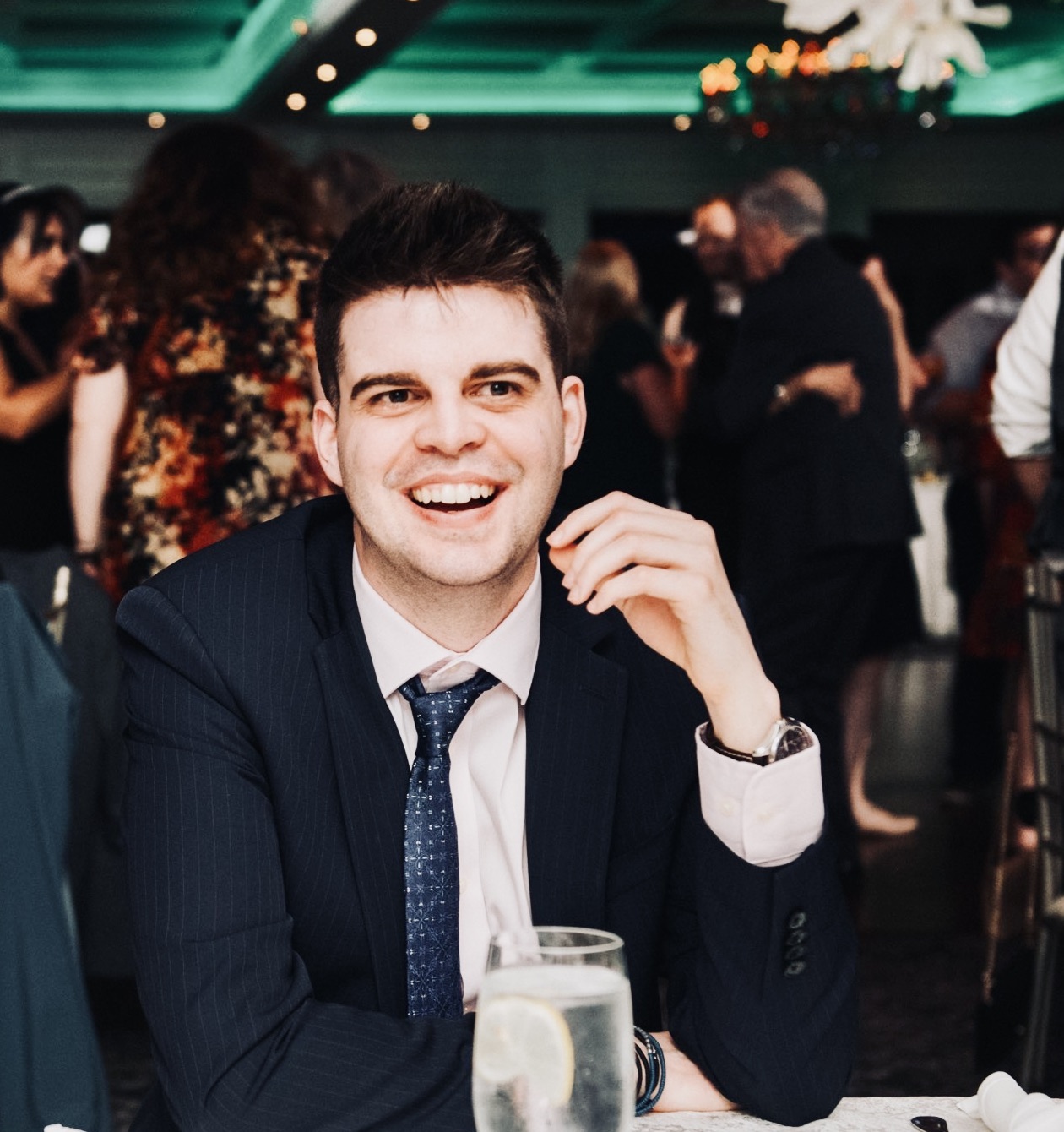 Alex Chauvancy is a New Jersey Devils writer for The Hockey Writers who has a penchant for advanced stats, prospects, signings and trades. He previously wrote for Devils Army Blog, a New Jersey Devils fan blog, from 2015-2017