Europeans are having a bigger impact in the NHL now than ever before. Of the 985 players to play in at least one game this season, 268, or 27 percent, were born in Europe. Europeans have been at the pinnacle of success in recent seasons, winning five of the past 10 Hart, Art Ross, and Norris Trophy winners. But European success in the NHL hasn't just been recent.
---
---
Joe Hall, who was born in England but moved to Manitoba as a toddler, made his NHL debut in 1917 and was the first European-born player in the league. However, the first European-trained player didn't debut until Jan. 27, 1965 when Swede Ulf Sterner joined the New York Rangers. During the 1960s and 70s, Europeans started making names for themselves with the emergence of Stan Mikita.
This success continued in the 1980s and 1990s with the collapse of the Soviet Union, leading to the league's current landscape. With many iconic names, Europeans have had great success in the league. Let's look at the 10 greatest European forwards to ever play in the NHL.
10. Evgeni Malkin, Russia (USSR)
The NHL may not consider Evgeni Malkin to be among the 100 greatest players of all-time, but he is certainly one of the 10 best European forwards to play. In his 16-plus seasons, he has 443 goals and 1,144 points in 1,008 games for a 1.17 points-per-game average. He won the 2007 Calder Memorial Trophy, has two Art Ross Trophies, and one Hart Memorial Trophy to his name.
Malkin has been his best when the lights are brightest with 168 points in 162 playoff games and won the 2009 Conn Smythe Trophy for playoff MVP. In 2017, when his Pittsburgh Penguins won the Stanley Cup, Malkin led the postseason with 28 points. He also performs at an elite level when teammate Sidney Crosby is absent with injury. In 2011-12, when Crosby was held to 22 games, Malkin scored 50 goals and had 109 points to lead the league.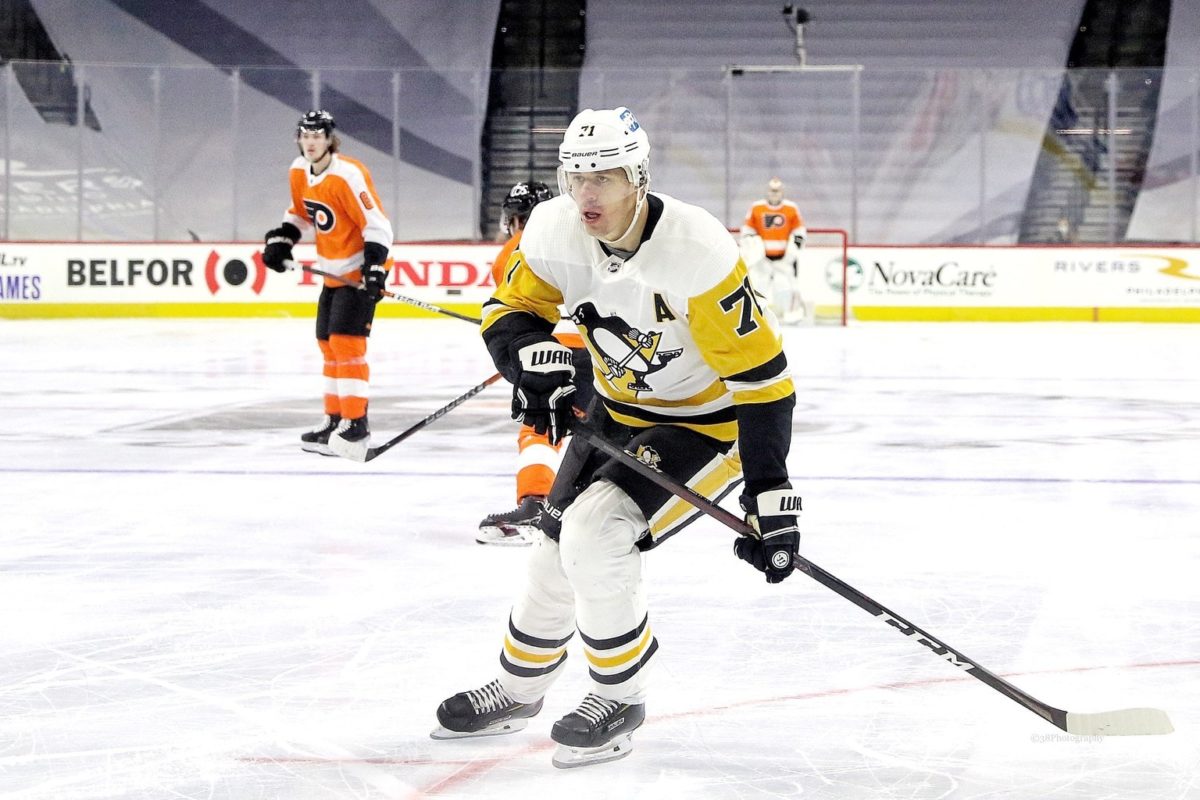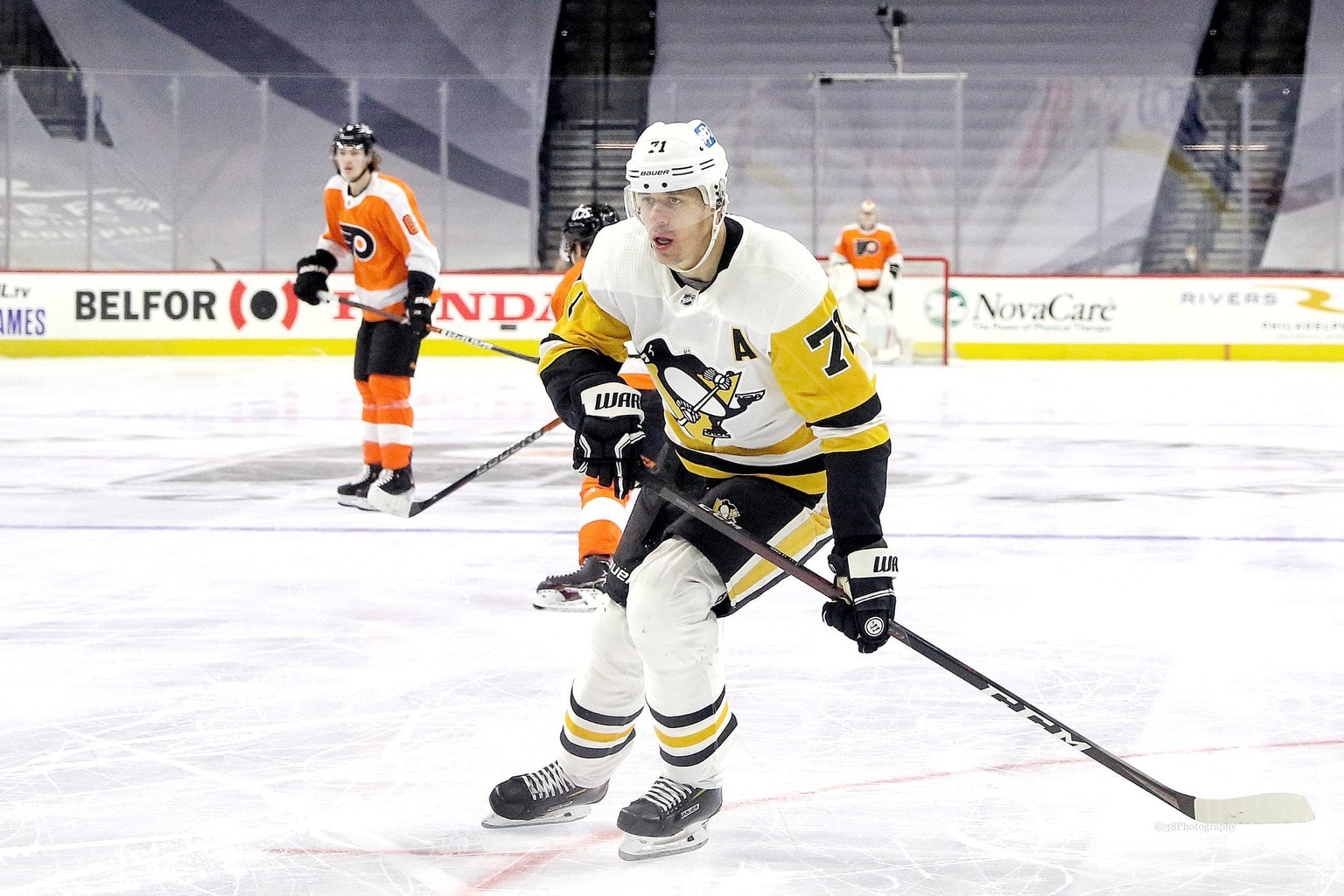 If there is one question mark to Malkin's career, it is his own ability to stay on the ice. In his 13-plus seasons, he has appeared in all 82 games just twice. But, in spite of his injuries, he is one of the most dynamic players of his generation and will be enshrined in the Hockey Hall of Fame when eligible.
As is always the case with these lists, half of the fun is the debate. Is someone missing? Should someone not be on the list? Comment below with your thoughts.
9. Mats Sundin, Sweden
One of the most endeared Toronto Maple Leafs in recent memory is Mats Sundin. Although he never captured Toronto's elusive Stanley Cup, he proved to be a great leader and was a model of consistency with 12 consecutive seasons of at least 70 points.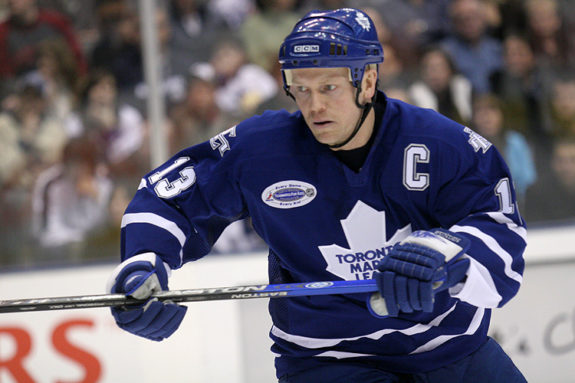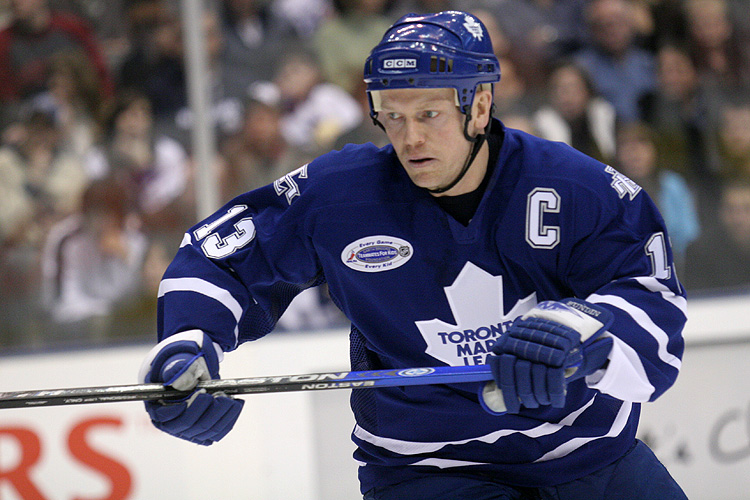 Over the course of this career, he averaged just over a point-per-game and tallied 1,349 points in total. That mark is the most of any Swede and Sundin is also the Leafs all-time leading goal scorer (420) and points getter (987). He was inducted into the Hockey Hall of Fame in 2012 and his number was retired by the Maple Leafs in 2016.
8. Sergei Fedorov, Russia (USSR)
Sergei Fedorov is a childhood favorite. He was one of the game's most versatile players, with the ability to play forward or on defense. He translated his dual offensive and defensive prowess into two Selke Trophies as well as a Hart Memorial Trophy.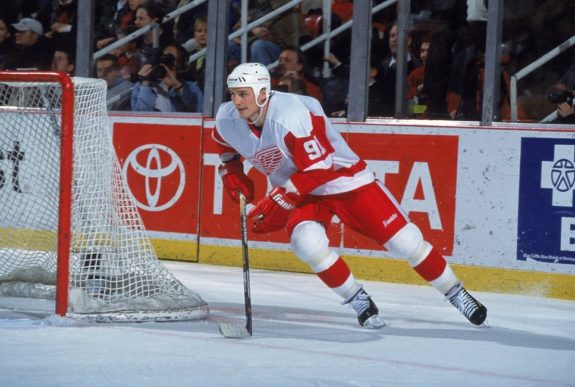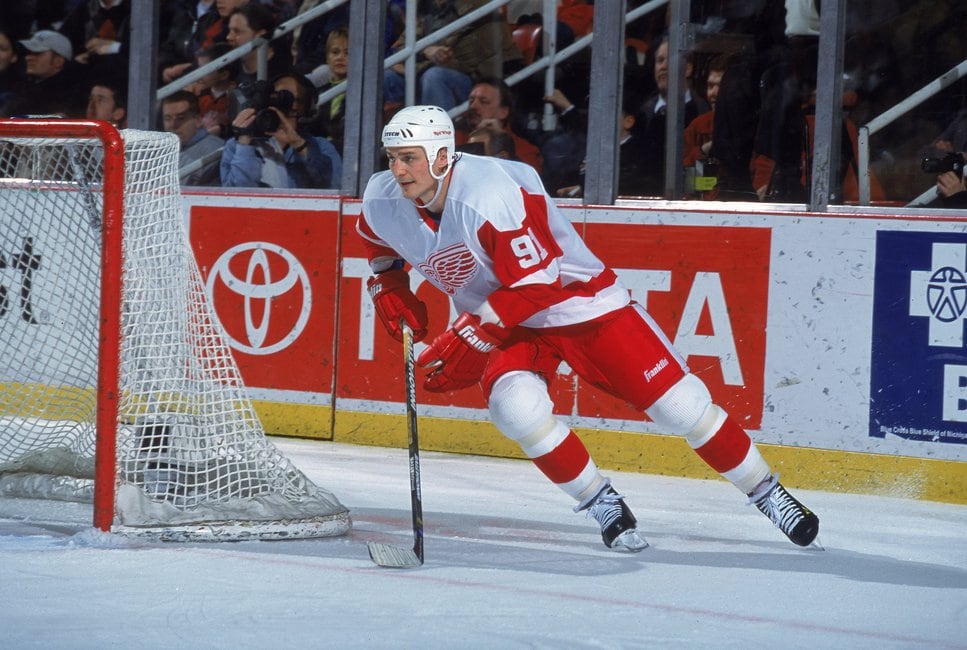 Fedorov's 1,179 career points and plus-261 rating were good enough to get him elected into the Hockey Hall of Fame in 2015. With the Detroit Red Wings, he was part of the famed "Russian Five" unit that was unstoppable in the 1997 Playoffs, going 16-0 when one of the five scored and 0-4 when they did not. Federov won that Stanley Cup with the Red Wings and two additional Cups, one in 1998 and the second in 2002.
7. Peter Forsberg, Sweden
One player who we wish we could've seen play more NHL games is Peter Forsberg. Playing in only 708 NHL games, Forsberg amassed 885 points and never had a season where he finished with a minus rating (aside from his brief comeback in 2011 where he only played in two games).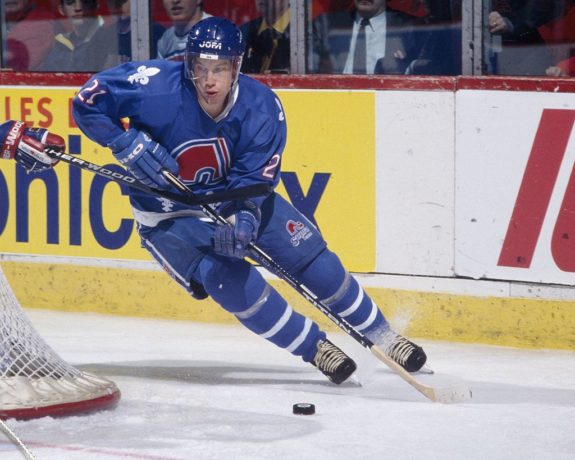 He was part of one of the biggest trades in history when he was dealt from the Philadelphia Flyers to the Quebec Nordiques for Eric Lindros. Forsberg had immediate success, winning the 1995 Calder Memorial Trophy. He also one the 2003 Art Ross and Hart Memorial Trophies and was a three-time all-star.
Forsberg also excelled in big games, amassing 171 points in 151 playoff games, on his way to two Stanley Cups. Forsberg was one of the best playmakers of his generation, and his 1.25 points-per-game stands eighth all-time and he is fourth all-time in career assists-per-game. He was inducted into the Hockey Hall of Fame in 2014.
6. Alexander Ovechkin, Russia (USSR)
With his eighth 50-goal season and his eighth Maurice "Rocket" Richard Trophy in 2018-19, Ovechkin reconfirmed his status as the best scorer of his generation and one of the best all-time. He scored his 700th goal in 2019-20 season and, already third all-time in goals and only 36, has a realistic chance at catching Gretzky's 894 goals by career end.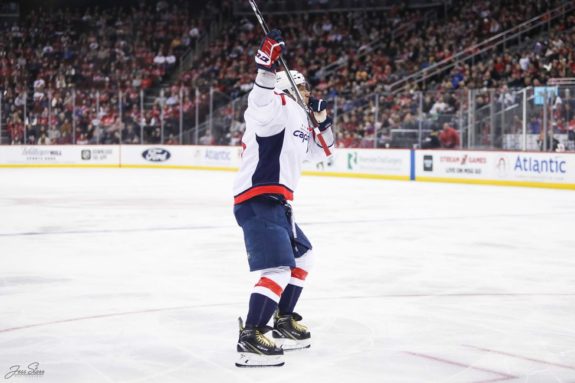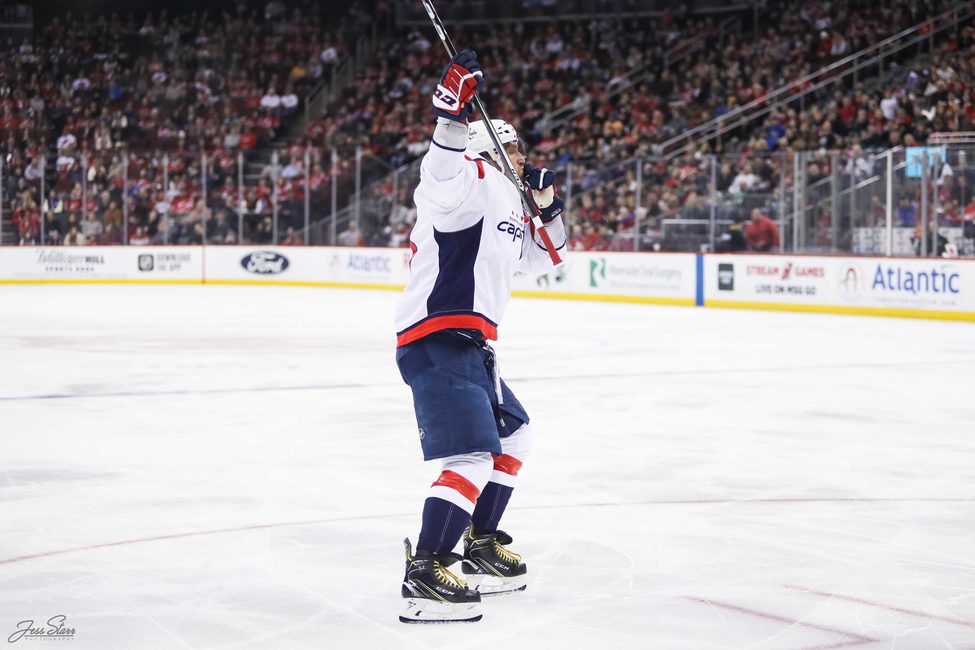 His dynamic shot and quick release have him in the conversation as the best goal scorer to ever lace-up. Using era-adjusted stats, Ovechkin's goal total jumps from 661 to 798 and to third all-time behind only Gordie Howe and Jagr. Given that he has played most of his career in the "dead puck era," the argument could be made that his is already the best scorer ever. For him to pass Gretzky's record, he needs to average 36 goals for the next seven seasons. An outside chance, but a pursuit worth paying attention to.
In addition to his Rocket Richard Trophies, Ovechkin won the 2006 Calder Memorial Trophy, has three Hart Memorial Trophies, one Art Ross Trophy, and is a 12-time all-star. His only knock had been the Washington Capitals' inability to get out of the second round in the playoffs. [Obviously, we can remove this blemish thanks to his incredible Stanley Cup victory in 2017-18] However, despite his team's struggles, Ovechkin has averaged nearly a point-per-game in 128 career playoff games.
5. Jari Kurri, Finland
The original "Finnish Flash," Jari Kurri was a member of the Edmonton Oilers teams that won five Stanley Cups, including four with Wayne Gretzky on the roster. Kurri's success is often linked to Gretzky and Mark Messier but Kurri was still plenty productive after Gretzky was traded with 195 points in 156 games until Kurri also departed Edmonton.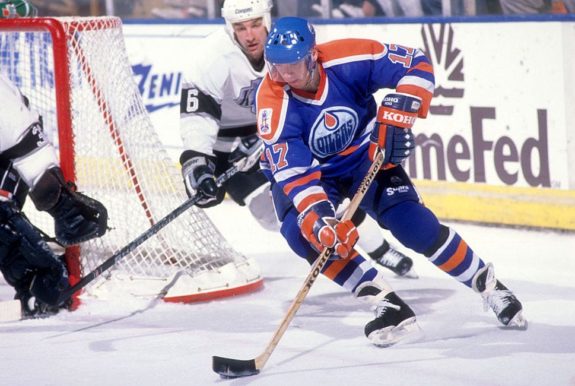 The Kurri-Gretzky duo is one of the best in history with Gretzky assisting on over 50 percent of Kurri's goals and Kurri assisting on 22 percent of Gretzky's. In total, Kurri scored 601 goals and had 1,398 points, 20th and 21st all-time. He did his best work in the postseason with 233 points in 200 games, leading the playoffs in goals four times.
Although he never won an MVP, he was a five-time all-star, led the league in goals once, and won the 1985 Lady Byng Trophy. He was inducted into the Hockey Hall of Fame in 2001.
4. Peter Stastny, Slovakia (Czechoslovakia)
Although Peter's son, Paul, is the more recognizable Stastny in today's NHL, Peter was a stellar player during the 1980s and 90s. Peter grew up in modern-day Slovakia while the Communist Bloc was still in power and didn't play his first NHL game until the 1980-81 season when he was already 24. Peter and his brother, Anton, defected from Czechoslovakia and became the first stars from the Eastern Bloc to play in the NHL. Their decisions to defect was pivotal and led to more players defecting until the fall of the Berlin Wall in 1989.
Upon arriving in North America, both Stastnys joined the Quebec Nordiques where Peter became a fan favorite, learning to speak French. He was an immediate success, winning the 1981 Calder Memorial Trophy and became the first player to score 100 points in his rookie season. He was also the second-highest scorer during the 1980s behind only Wayne Gretzky.
Peter's late arrival in the NHL meant that he only played in 977 regular season games but scored 450 goals and 1,239 points in the process. His 1.27 career points-per-game is the seventh-highest mark in league history and his points are second-most for a player with less than 1,000 games played. In 1998, Peter was inducted into the Hockey Hall of Fame on his first ballot.
3. Stan Mikita, Slovak Republic
Although Stan Mikita is a Canadian national, he was originally born in Sokolče, Slovak Republic under the name Stanislav Guoth. He remained in Europe until he was eight years old when he fled to Canada to escape the Communist-controlled Czechoslovakia. In Canada, he was adopted by his aunt and uncle and took their surname, Mikita.
After leading the Chicago Black Hawks to the Stanley Cup in 1961 with six goals, he emerged as one of the NHL's best players the following season. Over the course of his career, Mikita racked up 1,467 points, good enough for 14th all-time. He also earned four Art Ross Trophies, two Hart Memorial Trophies, and two Lady Byng Trophies and was an eight-time all-star. He was elected to the Hockey Hall of Fame in 1983.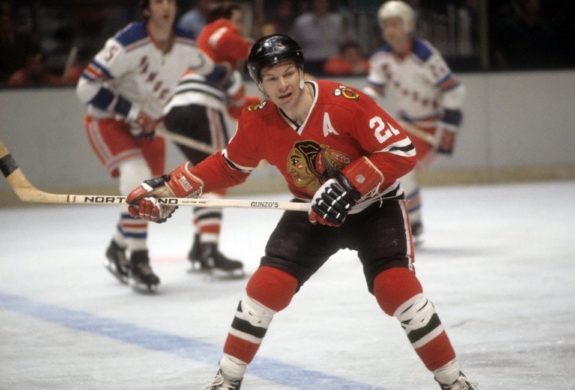 Mikita and teammate Bobby Hull were known for using extremely curved sticks, which led the NHL to limit stick curvature to half an inch. Mikita was also one of the first to use a full helmet that included ear protection after part of his right ear was ripped off by a puck.
2. Teemu Selanne, Finland
Of course, this list has to include the Finnish Flash. What's to be said about Teemu Selanne that hasn't already been quipped? The 2017 Hall of Fame inductee is beloved in both his homeland of Finland as well as North America. As one of the all-time bests, Selanne played the game well and played it with integrity.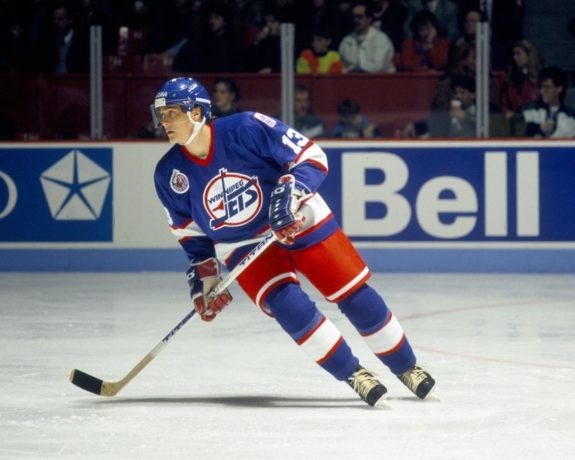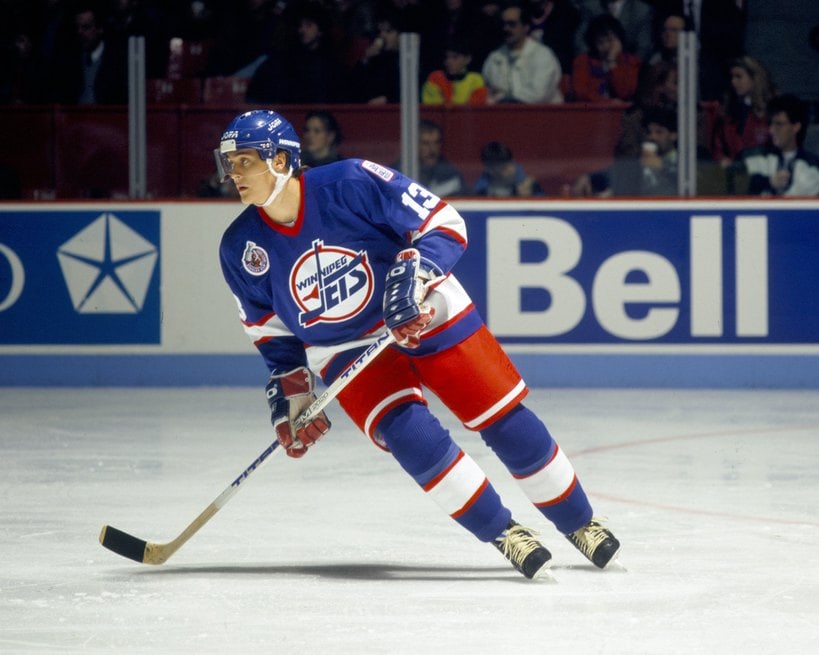 Selanne's 684 goals are just outside the top 10, good enough for 11th all-time. He made an immediate impact, scoring 76 goals during his rookie campaign, earning him the Calder Memorial Trophy. The culmination of Selanne's career came when he finally captured the Stanley Cup in 2007.
1. Jaromir Jagr, Czech Republic (Czechoslovakia)
At this point, it looks like Jaromir Jagr's NHL career may have concluded. If that is the case, what a career it was. When he is first eligible for Hockey Hall of Fame induction three years after he formally retires, he's certain to be inducted.
He ranks third all-time in goals with 766, second in points with 1,921, and third in games played with 1,733. Despite not scoring more than 50 points in three of the past four seasons, he still ranks 25th in history with a 1.109 points-per-game rate. When you use era-adjusted scoring, Jagr is second all-time in goals with 841 and only behind Gordie Howe.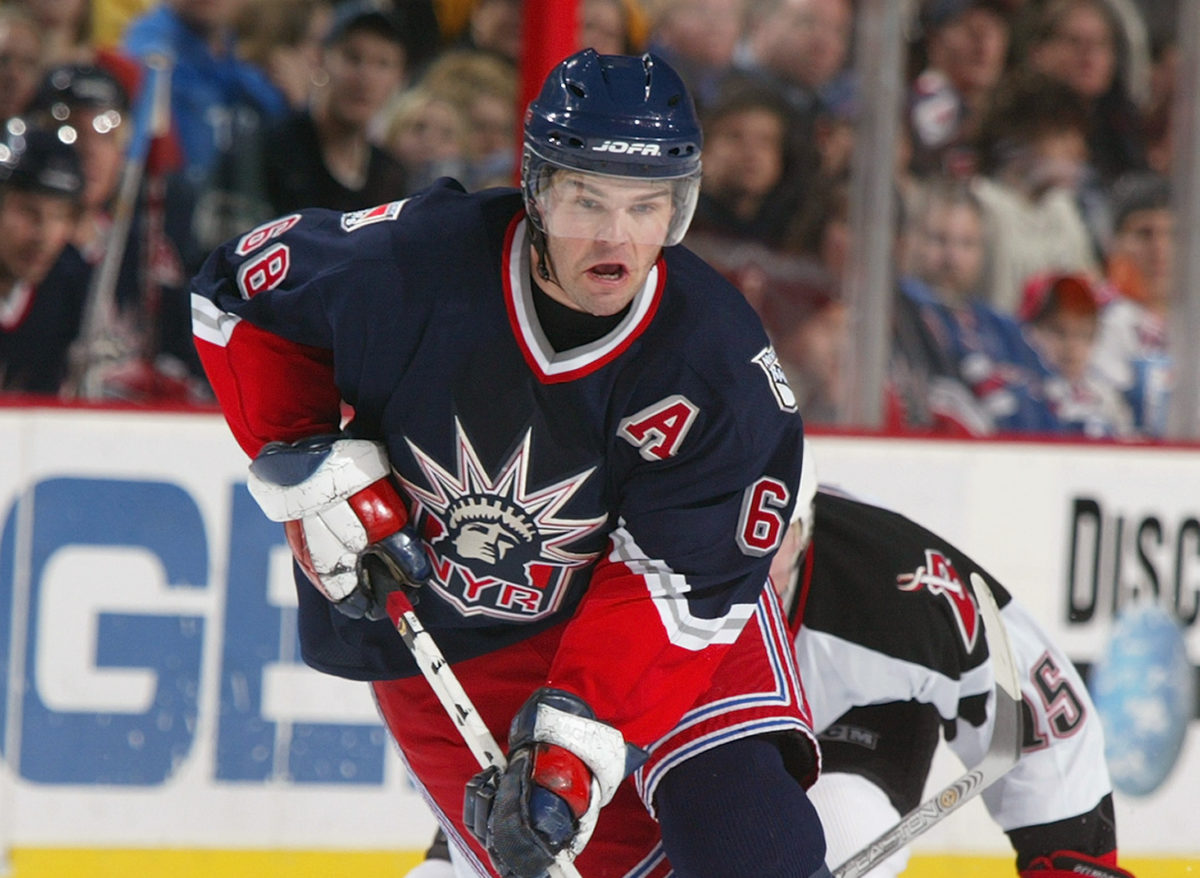 He has the awards with one Hart Memorial Trophy, five Art Ross Trophies, and is an eight-time all-star. That doesn't include the four times he finished runner-up in MVP voting and the three seasons he led the league in assists. For as impressive as his career has been, he will forever be linked to the games he lost due to work stoppages and his decision to depart for the KHL for three seasons, cutting into his peak seasons.
In recent seasons, Jagr became one of the most beloved players in the game and was notable for his insane work ethic into his 40s, even requesting a key to the Dallas Stars' practice facility. He also had his own fan club called the "Traveling Jagrs."
* originally written in April 2018
---
---
Latest News & Highlights
---