To simply say excitement is brewing in Edmonton, around both the Oilers and the city itself, would be a massive understatement.
The City of Edmonton is undergoing a major phase of redevelopment off the ice, led by both the Ice District development project, as well as the ongoing construction of Rogers Place, the Oilers' new $480 million dollar arena set to open in 2016-17.
Coincidentally, the revitalization of the City's downtown core and construction of a new arena correspond with a revitalization of the Edmonton Oilers franchise on the ice. Spear-headed by the arrival of generational talent Connor McDavid, the current cast of Oilers, including budding young stars such as Taylor Hall and Jordan Eberle, appear poised to re-impose the City of Edmonton's distinction as the City of Champions, an attribute lost since the glory days of the 1980s.
---
A Long Awaited Return to… the 1980s?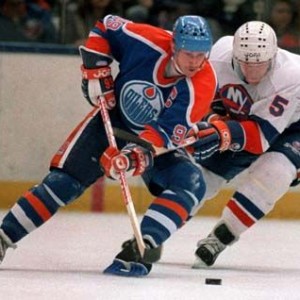 Sports in the City of Edmonton during the 1980s was characterized by an incredibly skilled, dynastic franchise who dominated the NHL for a decade, winning an incomprehensible five Stanley Cup Championships in a seven-year span.
However, in the period of time since these tremendous victories and domination, the Oilers franchise has enjoyed anything but success. In the 24 seasons since the Oilers last won the Stanley Cup, the City of Edmonton has witnessed Stanley Cup playoff hockey a mere nine times, and is currently mired in a nine-year playoff drought.
However, the arrival of McDavid, alongside his equally skilled teammates, could quickly make these two-decades of incompetency mere history, as he and a number of high draft picks and fellow teammates are aiming for a return to the glory days.
---
The Keys to Success: Gretzky and Kurri
In winning five Stanley Cups over seven years, the Oilers were fortunate to retain a tremendous amount of talent on their roster. Dominated by the play of Paul Coffey, Glenn Anderson, Mark Messier and Grant Fuhr, the Oilers were long a formidable opponent, however it was the dynamic duo of Wayne Gretzky and Jari Kurri which was not only instrumental to the Oilers success, but was also incredible to watch, even 30 years later.
In all, both Gretzky and Kurri played 10 seasons with the Oilers, and they were teammates for a total of eight years. In those eight seasons, the pair combined for an amazing 929 goals and 2380 points! As a result, it is quite simple to understand how the Oilers were so dominant.
---
The Next Dynamic Duo: McDavid and Hall?
Could McDavid and Taylor Hall be the next great Oilers duo to guide the Edmonton franchise to considerable success? Given they have yet to play a single NHL game together, suppositions are simply speculative.  However, given the incredible skill and play of both players thus far in their respective careers, McDavid and Hall leading the Oilers back to Stanley Cup glory appears to be a predetermined outcome.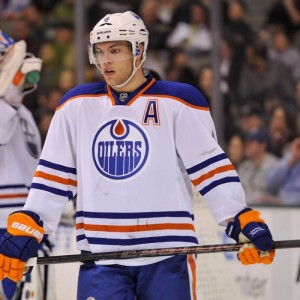 Both were first overall NHL Draft selections, Hall in 2010 and McDavid in 2015. Hall has enjoyed a quality NHL career thus far, while McDavid appears destined to make his NHL debut in 2015-16 following an amazing junior career.
Hall, who has played in 299 career games, is a prolific scorer and elite offensive player, similar to Kurri.
When looking at similarities between Hall and Kurri, one fact is abundantly clear: both players are known for their goal scoring ability. Of Kurri's total NHL points scored, 42.9% were goals, while 40.3% of Hall's total points scored thus far are goals.
In his career, Hall has scored 106 goals and a total of 263 points, including a career high 27 goals and 80 points in 2013-14. Like McDavid, Hall managed a highly successful junior hockey career, in his case with the Windsor Spitfires of the Ontario Hockey League, where he was a standout player. However, Hall was fortunate to avoid the excessive, seemingly endless media attention that McDavid has garnered, despite being just 18 years old.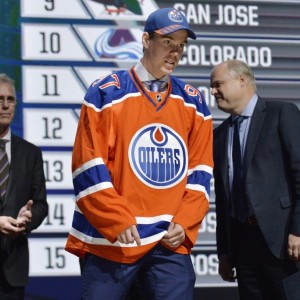 In McDavid, the Oilers are fortunate to have a player vastly similar to Gretzky.
In drawing parallels, Gretzky and McDavid are both playmakers first and goal scorers second. In fact, both players have an eerily similar percentage of goals to assists scored throughout their careers. Of McDavid's total junior points scored, 34.1% were goals and 65.9% were assists. On the other hand, in Gretzky's NHL career, 31.2% of his total points scored were goals, while 68.8% were assists.
A phenomenal play-maker who can score, McDavid has been praised by Gretzky himself, who believes him to be the best player to enter the NHL in the past 30 years; while Sidney Crosby has stated that McDavid reminds him of himself. Such recognition goes without saying, considering McDavid's tremendous track record. Granted exceptional status to enter the OHL as a 16 year-old, McDavid has continued to develop at a torrent pace, as witnessed by his points per game rising from 1.04 as a rookie, to 1.76, and then to 2.55 in his final season in which he scored 120 points in just 47 games.
If the early returns from off-season camps this summer are any indication of what is yet to come, Oilers fans and the franchise itself are in the good, exceptionally talented hands of McDavid and Hall moving forward, who appear to have already built considerable chemistry.
Based on the incredible talent of both McDavid and Hall, as well as the past accomplishments in various levels of hockey of both players, a unique and highly talented duo appears poised to wreak havoc on the NHL for the considerable future. Having drawn comparisons to NHL legends throughout their career, the tandem of McDavid and Hall appears to possess the sheer ability to raise the once-great Oilers from the basement into the Stanley Cup Playoffs for the first time in nearly a decade.
---
Are Taylor Hall and Connor McDavid the NHL's Next Dynamic Duo? Comment Below!