With the addition of newcomer Ryan O'Reilly to the second line, Toronto Maple Leafs' captain John Tavares speaks about moving to the wing position. The bottom line for Tavares is that he's looking forward to making the most of this new opportunity. Really for the captain, it's all about making the team better.
In the video below, you can hear Tavares speak about his new role with the team – at least for the time being. He's nothing if not a matter-of-fact captain who wants to help his team succeed.
Tavares Is Embracing the Move to Wing
Tavares is embracing his new role as a winger for the Maple Leafs. He acknowledges that there will be an adjustment period, but he's confident that he can adapt and make the most of this opportunity. 
Tavares also believes that playing on the wing will give him a chance to play with some great players and take advantage of the opportunities they create. Specifically, he mentions the addition of O'Reilly to the second line. What makes O'Reilly such a good player is his awareness and ability to create time and space can lead to good looks and increase the possession time for the team. 
Related: Maple Leafs Commentary: John Tavares, Aging & Holding His Own
Tavares also mentions that (personally) he needs to be mindful about not getting too stuck on the walls and finding opportunities to come off and create chances. Overall, from listening to his interview, it seems like he's excited about this new challenge and is looking forward to growing and developing his game in this new position. 
This Is Not the First Time There's Been a Thought About Moving Tavares to Wing
As Maple Leafs' fans will recall, at the beginning of the season, it looked as if Tavares might not be able to play the first regular-season game. He was suffering from an oblique strain. At that time, Maple Leafs' head coach Sheldon Keefe experimented with William Nylander at the center position. Although Nylander hadn't played center regularly since the 2015-16 season, Keefe believed that he can do so.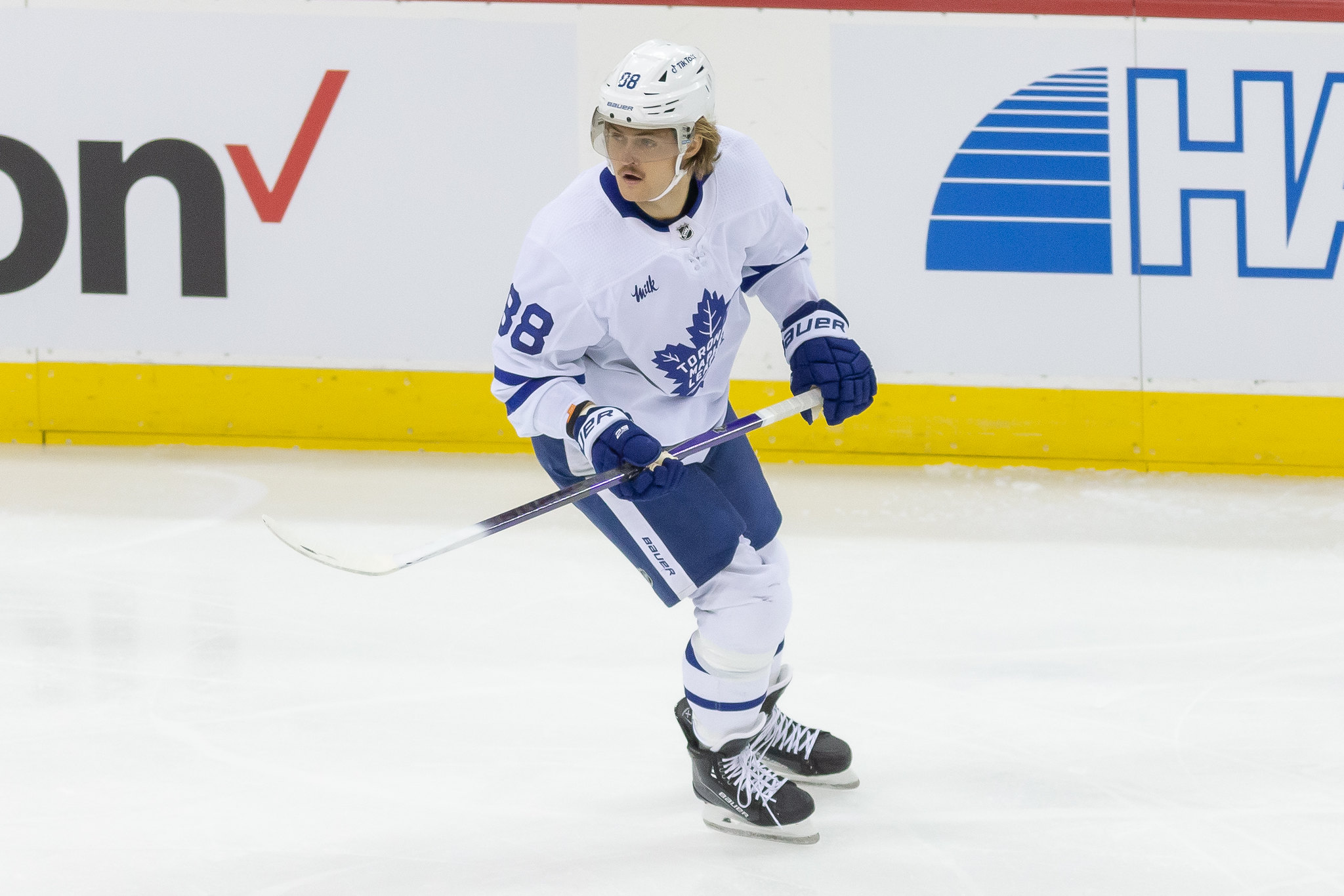 That's an idea that has been considered – at least by hockey writers and fans – for a couple of seasons. With Tavares aging, some consideration of moving him to the wing position would prolong his effectiveness. It seems funny to consider that this season because Tavares came roaring out of the gate and hasn't slowed down much.
However, it's an idea that will likely come up again. This recent move by coach Keefe might augur such a more-regular move shortly. As a result, this current experiment might have more long-term implications for the Maple Leafs' lineup.
If the Experiment with Tavares at Wing Goes Well, What Next?
If this experiment goes well, would Keefe consider moving someone else to the second-line center position and transferring Tavares to the wing? What might current success mean beyond the immediate? Who knows?
Related: "Miracle on Ice" 40 Years Later: Where Are They Now?
---
Latest News & Highlights
---
Right now, Tavares is a good soldier for accepting this move with such grace.
---
---