The New York Islanders and the Toronto Maple Leafs meet on Tuesday in a game that's likely more important to the Islanders than the Maple Leafs. The teams have faced each other twice this season, with each team winning one game. 
Both teams have been playing well lately, with the Islanders coming off a successful western road trip where they won two of their three games. The Maple Leafs most recently won back-to-back games on Friday and Saturday.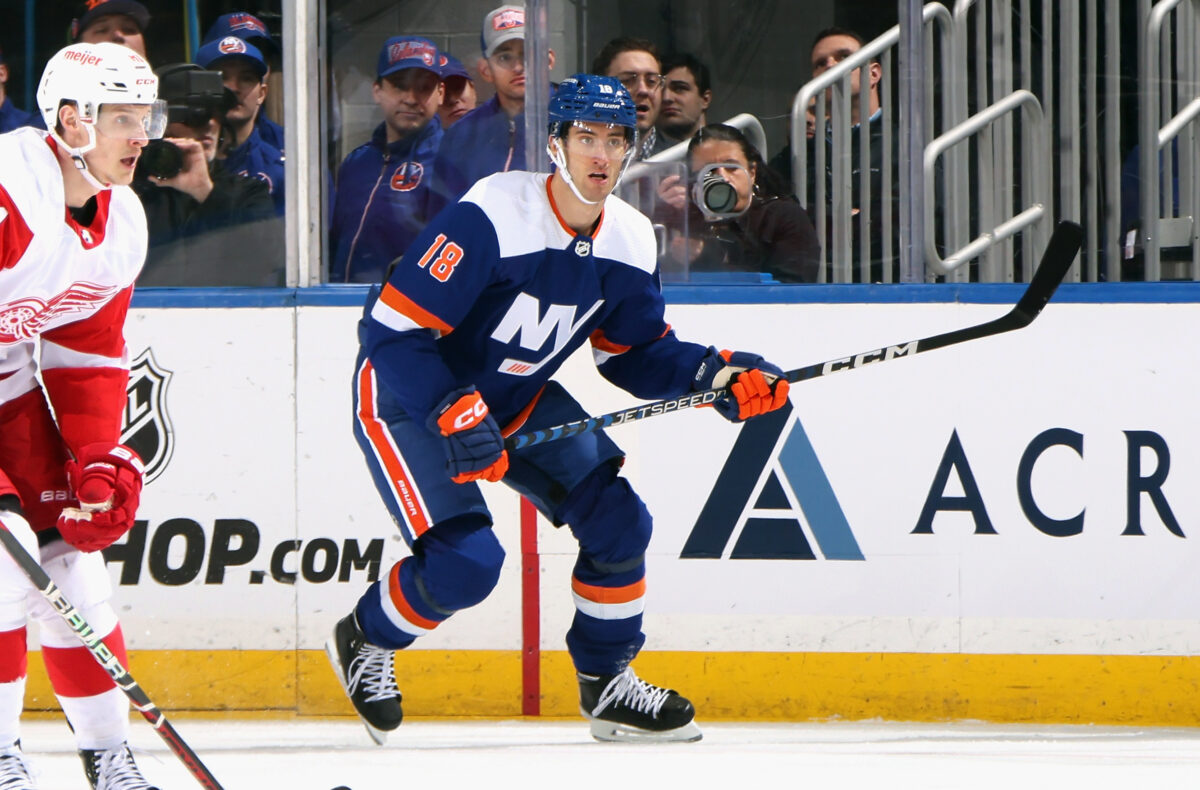 Another storyline is that John Tavares will be returning to play against his former team. As well, the Maple Leafs will be playing against Pierre Engvall. Since landing with the Islanders, Engvall is on a four-game point streak (three goals, two helpers). The 26-year-old winger has landed well on the Islanders' second line with Brock Nelson and Kyle Palmieri.
---
---
Item One: Now Time for Maple Leafs to Solidify Home-Ice Advantage 
The Maple Leafs have secured a playoff spot with their 42-18-9 record, which gives them 93 points and a 15-point lead over the ninth-place team in the Eastern Conference. They are also in a good position to earn home-ice advantage in the first round, leading the Tampa Bay Lightning by three points in the race for second place in the Atlantic Division.
Related: Top-5 Ukrainians in NHL History
---
Latest News & Highlights
---
Winning both games in a back-to-back, home-and-away set was important for the Maple Leafs to establish some momentum heading into the playoffs. The team has not won the Stanley Cup in 55 years, which is the longest drought in the NHL. They beat the Carolina Hurricanes 5-2 on Friday night before holding off a late comeback by the Ottawa Senators.
Item Two: Maple Leafs Scoring Depth 
Although the team doesn't have a player leading the NHL in scoring this season, the team's depth is strong. Mitch Marner stands just four points outside the NHL's top five point producers and ranks fourth with 63 assists. William Nylander is in the NHL's top 20 in points.
All four of the team's top players are producing a point per game. Marner leads the team with 26 goals and 63 assists (for 89 points) in 69 games. Nylander is 10 points behind with 35 goals and 44 assists (for 79 points). Auston Matthews has scored 31 goals and 39 assists (for 70 points) in 62 games, and Tavares has 30 goals and 39 assists (for 69 points) in 68 games. 
Item Three: Noel Acciari Is Expected Back in the Lineup Tonight
Noel Acciari is expected to return to the Maple Leafs' lineup tonight against the Islanders. He's known for his physical play and his reliability. He's also developed strong chemistry with David Kampf, who is one of the most underrated players on the team.
Related: Does Being a Buyer at the Trade Deadline Really Help Teams?
Acciari is not the flashiest player on the ice, but he's smart and brings his well-rounded skillset game after game. He finishes checks and plays the kind of physical game that helps his team establish a strong forecheck and control the play.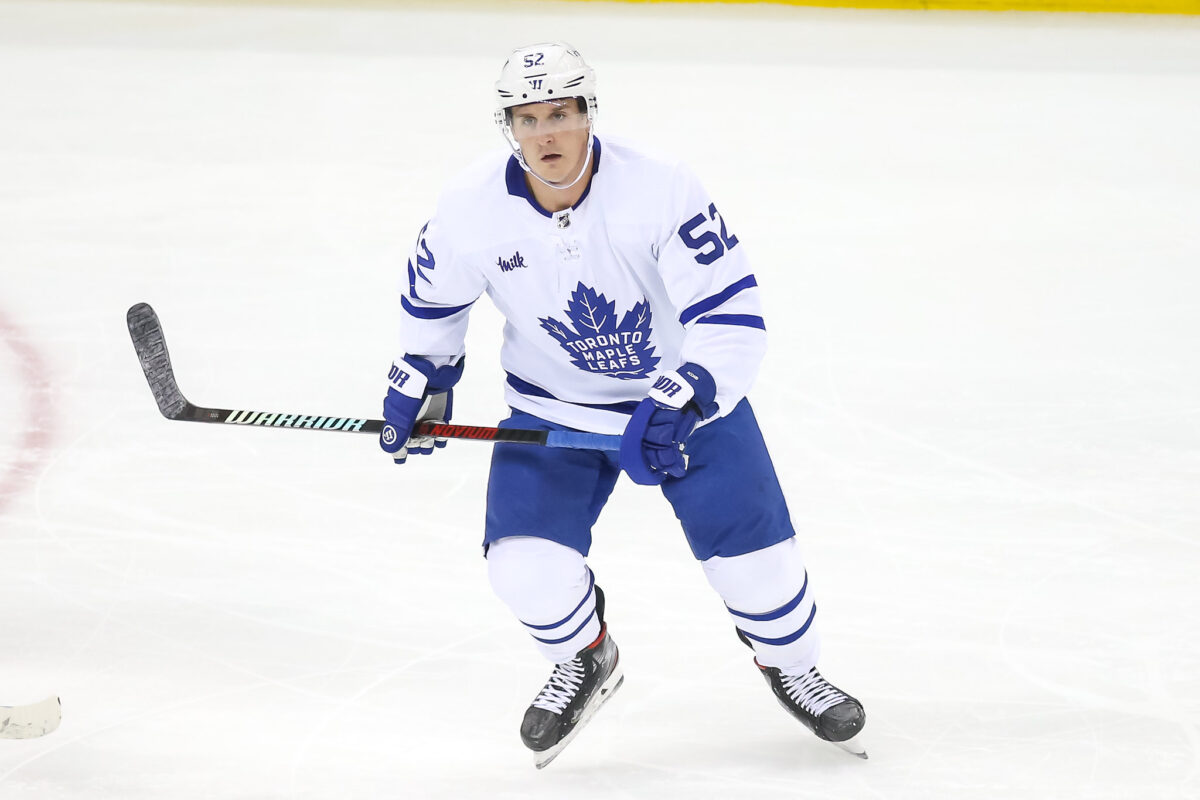 With Acciari, Kampf, and Zach Aston-Reese, the Maple Leafs have built an effective fourth line that can contribute in a myriad of ways, whether it's by generating offensive chances, playing a physical game, or providing defensive support. In fact, this seems to be the most solid fourth line they've had in many seasons. That depth will be crucial for their postseason success.
Item Four: Ilya Samsonov Gets the Start Tonight
Unless something (un)expected (pun intended) happens, Ilya Samsonov is slated to start in goal for the Maple Leafs against the Islanders. In a way, the unexpected really is expected; it all depends on the potential arrival of Samsonov's child. His wife is due to deliver any time now, which means that head coach Sheldon Keefe could make a change in the net.
Related: Matt Murray's Legacy with the Penguins
It's good news that Matt Murray had a strong game in Ottawa on Saturday. Maple Leafs fans have to hope that both goaltenders are available to split the workload until the end of the regular season.
Could a change over the next few games move Murray ahead of Samsonov as the team's number one? How much will depend on the performance of both goalies in the remaining games of the regular season to see who starts in the playoffs?
Item Five: TJ Brodie Might Not Play Tonight
T.J. Brodie was injured blocking a shot in Saturday's game. The most recent report remained uncertain whether he'll be available for Tuesday's game. Brodie missed Monday's practice, and Erik Gustafsson partnered with Morgan Rielly instead.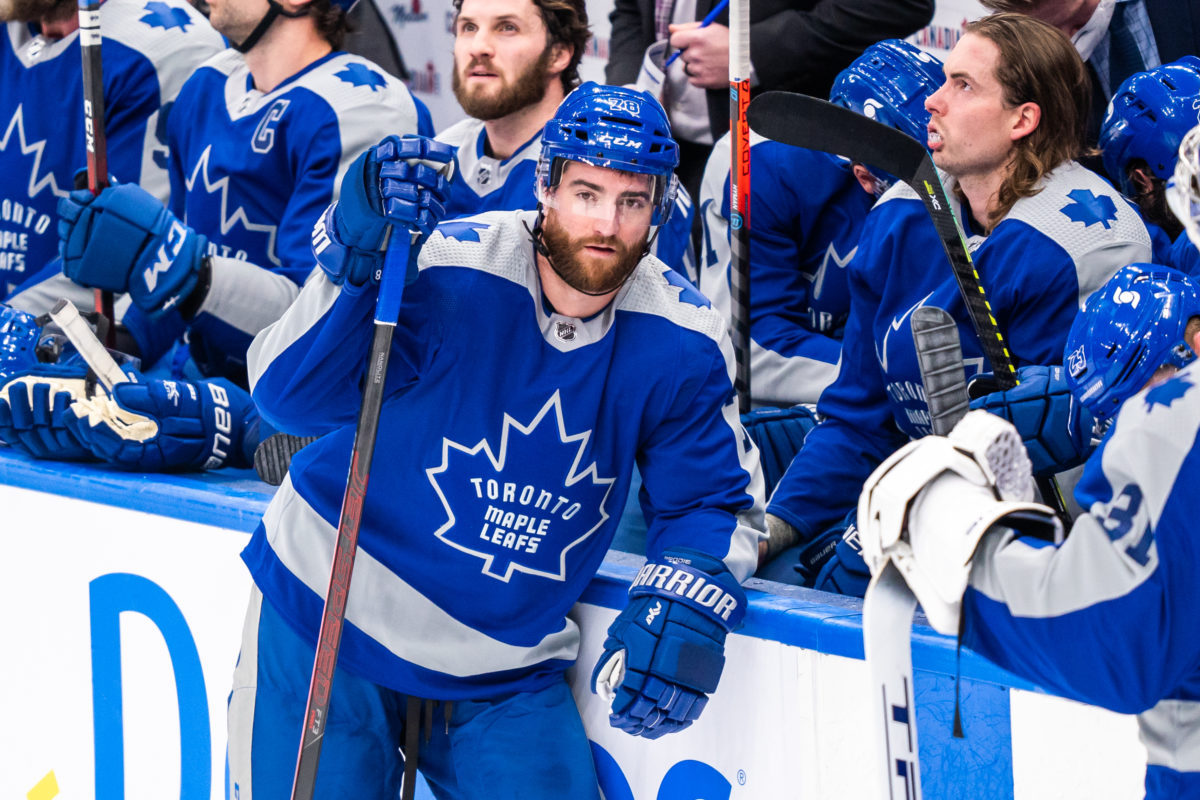 As always, Brodie's been a value-added for the Maple Leafs this season. He has scored a couple of goals and added nine assists (for 11 points) in 47 games.
What's Next for the Maple Leafs?
I have to wonder what Keefe is thinking when he adjusts his line combinations. Although the narrative has been shaped around trying to "get both Tavares and Nylander going," maybe there's more to it.
It's hard to fault either Tavares' or Nylander's play recently. Tavares has been a point-a-game player throughout March, which is about as good as it gets. Nylander's scoring has dipped a bit for sure, but he's still playing well. His pass that almost resulted in Bobby McMann's first NHL goal was a thing of beauty. He's driving the play, which might be the point.
Related: Maple Leafs' Best Choice Is O'Reilly at Third-Line Center
There might be two other factors in the wind. First, is this a way to get ready for Ryan O'Reilly's return from a broken thumb? It would make sense to have three "top-six" lines on the same team. Second, is Keefe challenging Nylander by giving him his own line to drive?
Keefe put Nylander back with McMann and Sam Lafferty. That's a speed line. Is Keefe attempting to build a line that plays with more pace? If so, can Nylander carry that line? 
I wonder if Keefe might be trying to push/encourage Nylander to take the next step in his career – to start thinking like a team leader. I am looking forward to seeing what that line can do.