In this edition of Toronto Maple Leafs News & Rumors, I'll look at several new items on general manager (GM) Brad Treliving's to-do list. First, I'll look at whether the team will re-sign Michael Bunting. Second, I'll look at the time and complexities of re-signing Auston Matthews to a contract extension.
Related: Sharks Rightly Retired Patrick Marleau's Jersey
Third, I'll take a look at a key consideration for Treliving and the organization. That consideration is about what to do with current head coach Sheldon Keefe. Keep him, or let him go? If he is kept, will he be re-extended? Finally, I'll look at the contract term and salary rumoured to be given to former GM Kyle Dubas in his new job as president of hockey operations with the Pittsburgh Penguins.
Item One: Can the Maple Leafs Re-Sign Bunting?
According to the NHL rumours, discussions about the future of Michael Bunting are taking place with the Maple Leafs. Bunting is set to become an unrestricted free agent and is looking for a raise from his current salary of $950,000. He's had two straight 23-goal seasons in Toronto and it's his home team. But he deserves much more money.
---
Latest News & Highlight
---
The bottom line is that Bunting enjoys playing for his hometown team. His agent has indicated that he would be open to a longer-term deal as a way to keep the salary cap hit manageable. However, while there has been plenty of buzz, there haven't been significant negotiations between the two sides. 
Sadly, if Bunting wants to garner a big payday, he might not be able to stay in Toronto. The team appears unlikely to re-sign him close to what he'd feel he deserves. Given this circumstance, he probably will not return to the team.
Related: Maple Leafs' Michael Bunting: Not Someone to Bet Against
It's also likely that new GM Treliving's shopping list has higher priorities than Bunting's future with the team. Treliving must make decisions about the team's core players and also (I assume) re-negotiate a new contract with goalie Ilya Samsonov. The question is how valuable the organization sees Bunting as a part of the team's future plans as it seeks to reload for another Stanley Cup journey.
Item Two: Maple Leafs' Fans Shouldn't Become Discouraged By Matthews' Process
Given the length of the term and the financial complexities of Auston Matthews' possible contract extension, fans should be ready for Matthews not to sign by July 1. He's made his desire to stay in Toronto clear, and there's no reason to believe he's not being straight up about that decision. That said, the timeline for any signing remains up in the air. 

The financial and contract term details about his extension are crucial talking points between Treliving, Matthews, and his agent. There are a lot of details to determine. One is how well the appropriate length and financial terms align with the team's salary cap structure and Matthews' perceived value as an elite player. All that requires tons of research and hard negotiations.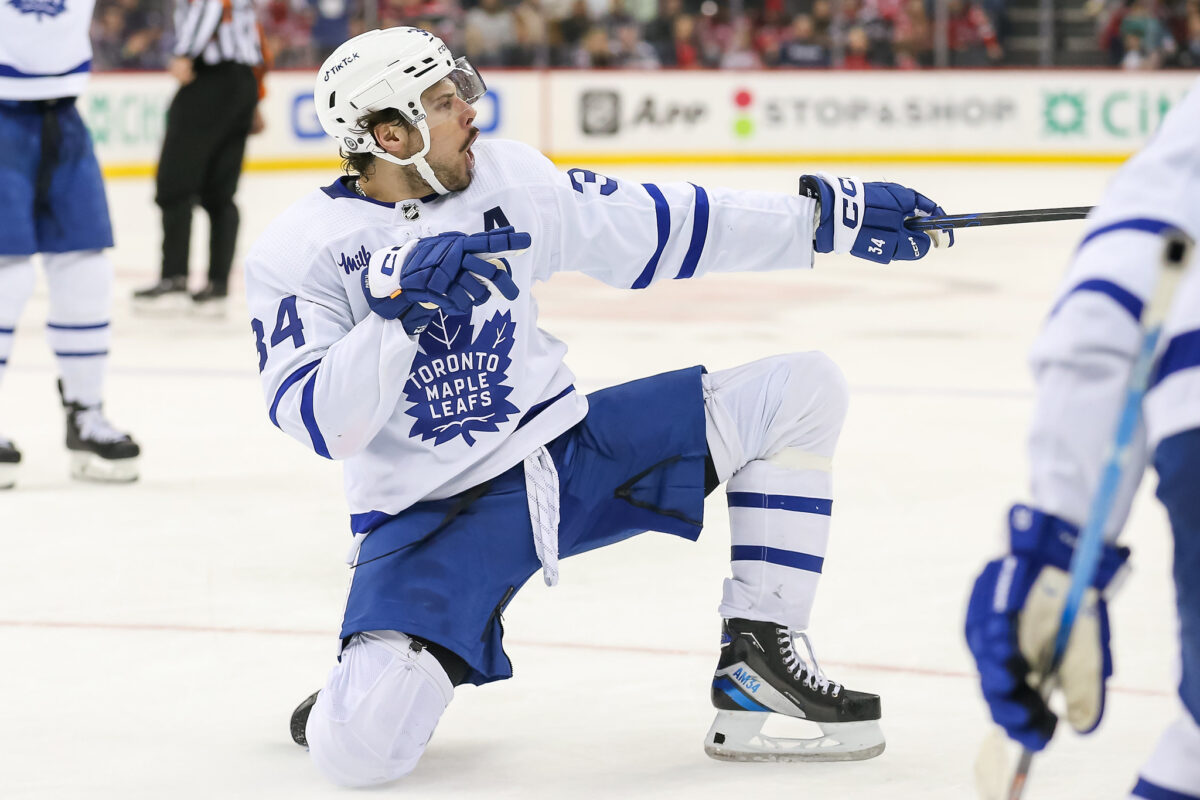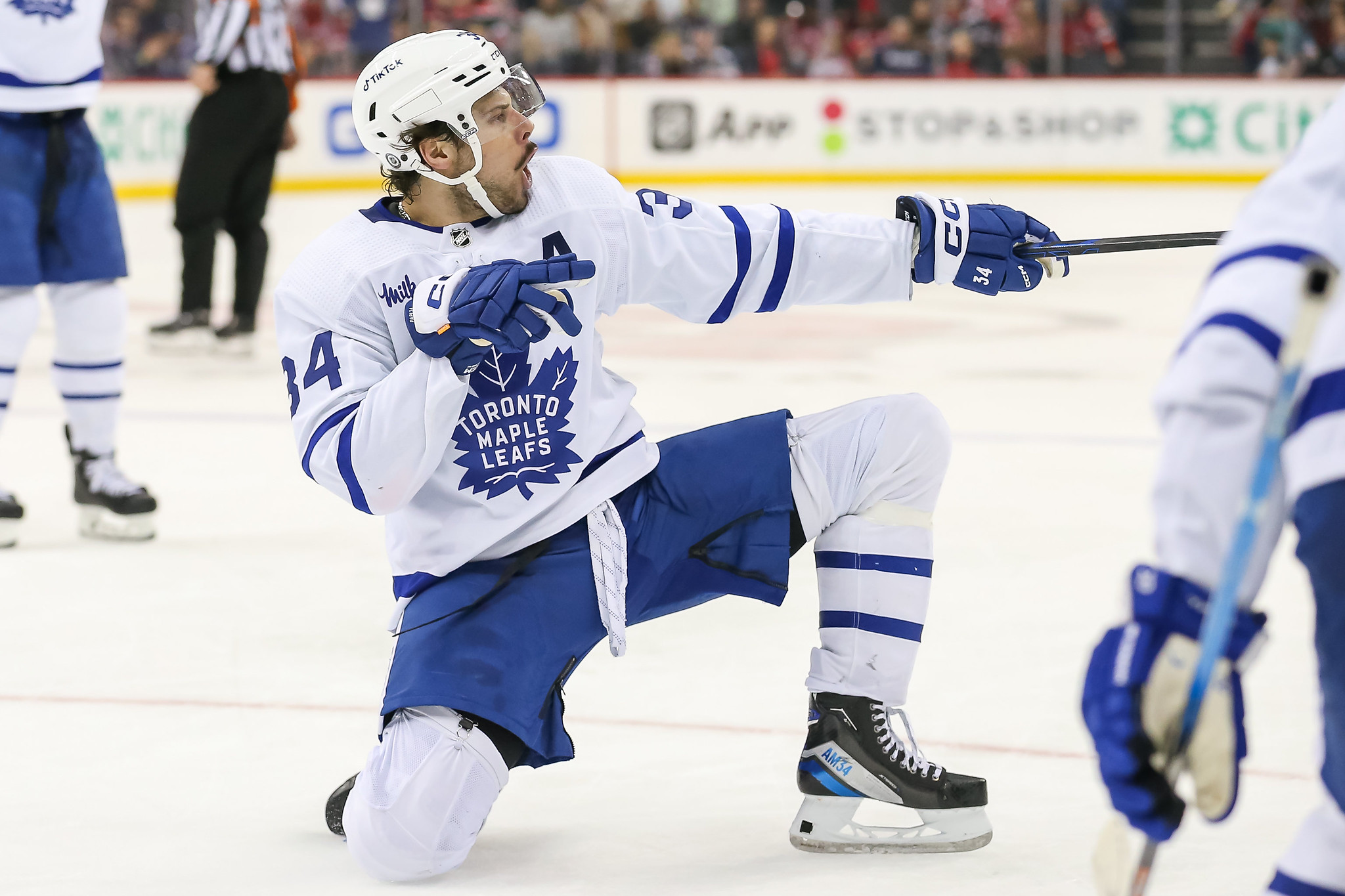 Having a big-picture view of Matthews' place with the team is also a crucial part of the decision. I have to believe that, once again, Matthews has renewed his own desire to finish what he started in Toronto. I can't know what's on his mind, but if he has a strong sense of the possible legacy he might have with this franchise, he'd want to be one of the leaders of a Maple Leafs' team that eventually brings a championship to this Stanley Cup-hungry city.
In every good way for a hockey player, I can imagine that he's focused as much on building his own reputation as a generational player. For now, the jury's probably out. Yet, if he could lead this team to the promised land after so many years, mark him down as perhaps the best Maple Leafs' player in franchise history. If I were a hockey player, that (and winning the Stanley Cup) would be my biggest personal goal.
Related: Maple Leafs' Auston Matthews: The Gift that Keeps on Giving
Both Matthews and Treliving are likely to share these short-term goals. That makes them acutely aware of the potential impact his contract extension might have on the team's success. Postseason success will likely be at least one of the driving forces of these negotiations.
Item Three: So, Will Sheldon Keefe Be Part of the Maple Leafs' Future?
The future of current head coach Sheldon Keefe remains up in the air. Although no official confirmation has been made, there is a rumour that the Maple Leafs and Keefe have met a couple of times since Treliving took over as the team's new GM. Speculation is that, if the Maple Leafs wish to retain him for the upcoming season, they will sign an extension with him.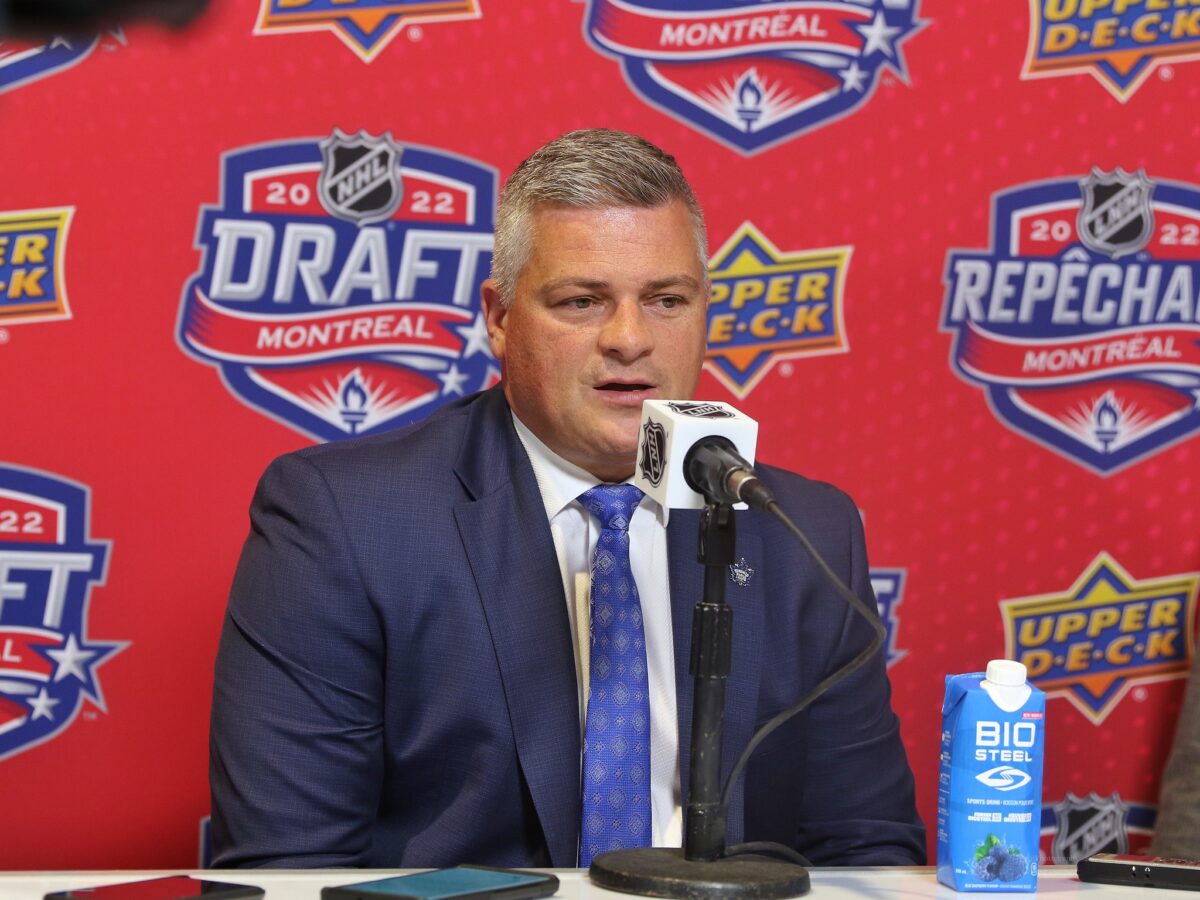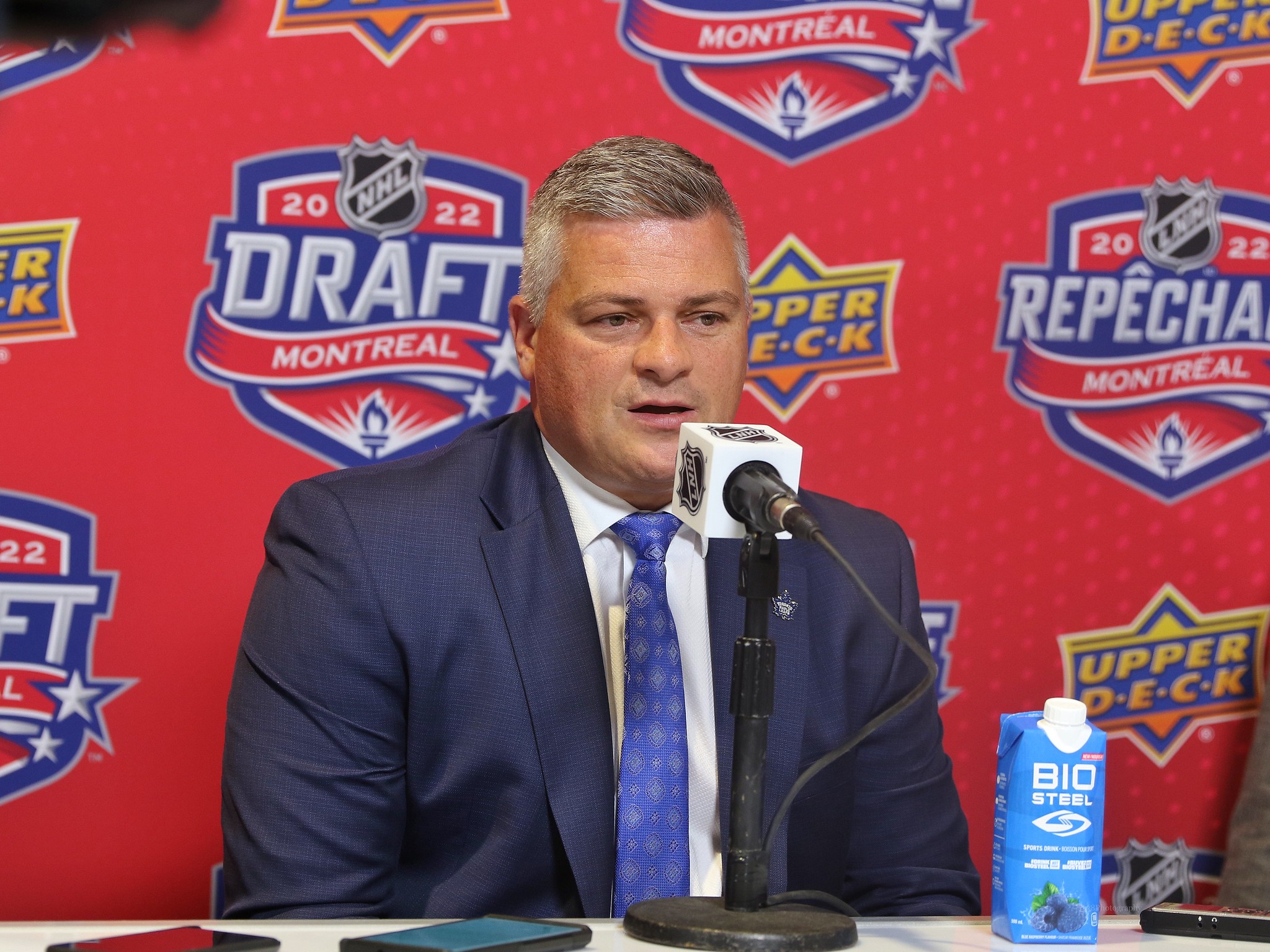 Funny how, with all the big changes that have happened with the team over the past few weeks, these changes might not translate to new on-ice personnel. The Core Four seems likely to remain and Keefe seems likely to continue coaching the team. Neither of these moves is a problem for me, although I would guess I might be in the minority of Maple Leafs' fans on that call. 
What's Next for the Maple Leafs?
Thinking about Dubas, the rumour is that the Penguins have made a significant commitment to him in his new role. Dubas reportedly has been signed by the Penguins to be the new president of hockey operations (as well as for now the interim GM) for a term of seven years at $40 million over the lifetime of that contract. 
Related: 3 Things Penguins Fans Should Expect to See From Kyle Dubas
That's a big commitment to Dubas and his family. As well, it's also a big commitment by Dubas to the team. As I've noted before, I believe that this will be a much less stressful job for Dubas. Pittsburgh is a smaller NHL market, but it's a beautiful city in which to live. At the same time, the stress level is not nearly as ramped up there as it has been (and will continue to be) in Toronto.
---
---