On Tuesday night, the Toronto Maple Leafs lost 7-2 to the New York Islanders. It was a frustrating game where the goalies made all the difference. The Islanders' Ilya Sorokin clearly won the battle against Ilya Samsonov. It was the most lopsided loss Toronto has been handed all season.
There was some good news. Sam Lafferty was the recipient of a good luck goal that pinballed around, touching him last on the way past Sorokin and into the net for the first score of the game. It was his first goal for the Maple Leafs. Bobby McMann assisted to earn his first NHL point. Mitch Marner also scored later in the game, to give him 90 points on the season.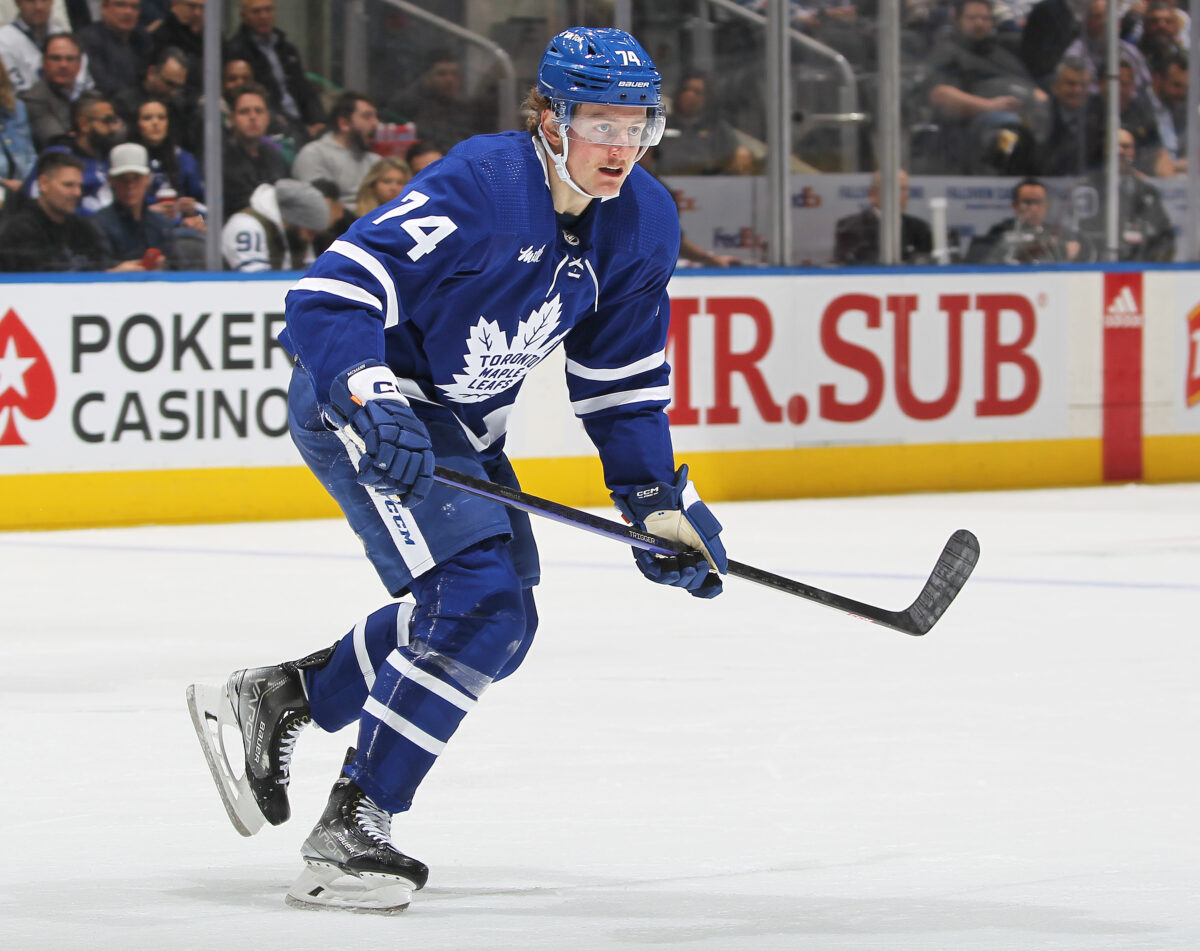 However, in a nutshell, it was a story of too many turnovers and running into a good goalie. Sorokin denied almost everything and simply wasn't going to be beaten. 
Item One: Mitch Marner Makes Maple Leafs History
Marner's reached a milestone only accomplished by a few players in Maple Leafs history, recording his second 90-point season in a row. Only Doug Gilmour, Darryl Sittler, and Lanny McDonald have done what Marner completed Tuesday night.
It's also been 30 years since a Maple Leaf had consecutive 90-point seasons. Gilmour did it during the 1992-93 season when he set a franchise record with 127 points.
Related: Grading the Maple Leafs' Matthews, Marner & Murray
I was surprised by how rarely this feat has been accomplished. However, Marner could go down as one of the greatest players Toronto has ever drafted and developed. He's become an elite player and team leader. Now his task is to lead the team in the playoffs.
Item Two: Ilya Samsonov Headed Home to Be with His Family
Samsonov had a tough game, allowing six goals on 28 shots.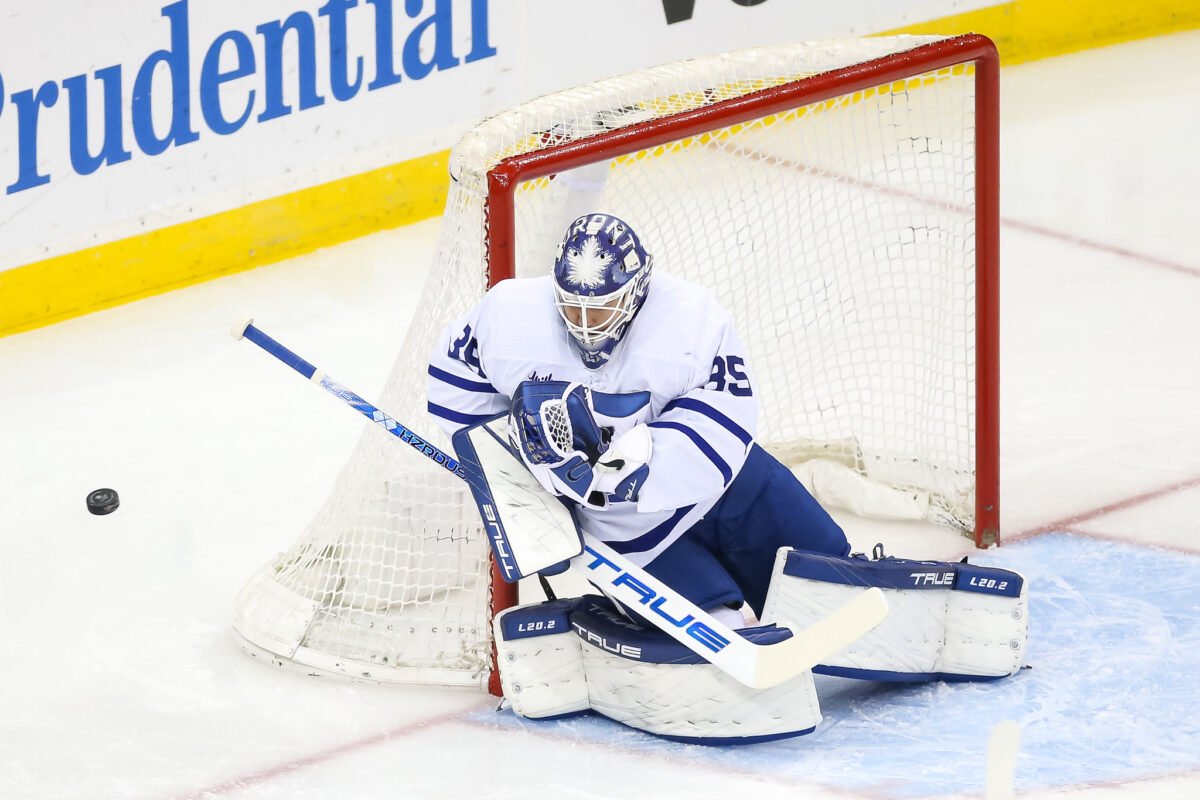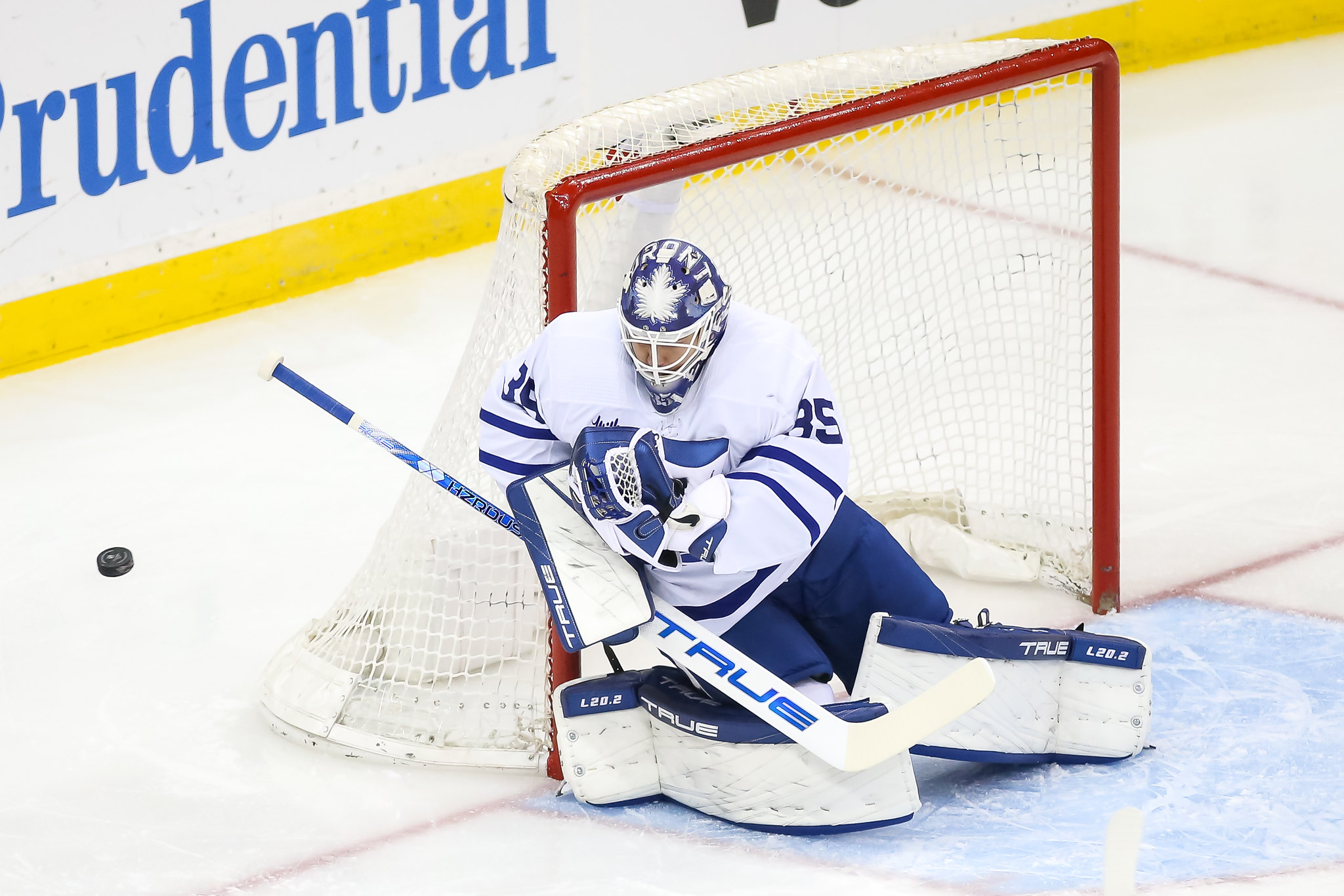 He won't stay with the team for the rest of their road trip. Instead, after practice today, he returned to Toronto to be with his wife for the birth of their child. He is expected to stay at home and be ready for the March 29 game against the Florida Panthers. 
Item Three: Joseph Woll Has Been Called Up to the Maple Leafs
In Samsonov's place, Joseph Woll will join the Maple Leafs for the rest of their road trip. Woll will likely see some playing time on the weekend with back-to-back road games against the Carolina Hurricanes on Saturday and the Nashville Predators on Sunday.
Item Four: A Game Like Last Night Brings Out the Fan's Ire
When the Maple Leafs play a game like they did on Tuesday night, the fans are sure to express their frustration, and they have. I get it. These games bring back waves of bad memories.
---
Latest News & Highlights
---
I have no answer for the team's strong play in one game (for example, beating the Carolina Hurricanes 5-2 last week) and their exceedingly poor play last night (on the wrong side of a 7-2 beating by the Islanders).
Even the best teams experience inconsistencies in their play, with no clear reason for any ups and downs. In Toronto, the usual suspects to blame include head coach Sheldon Keefe, the over-paid players' collective hearts and desires, or general manager Kyle Dubas, who put this entire "mess" together.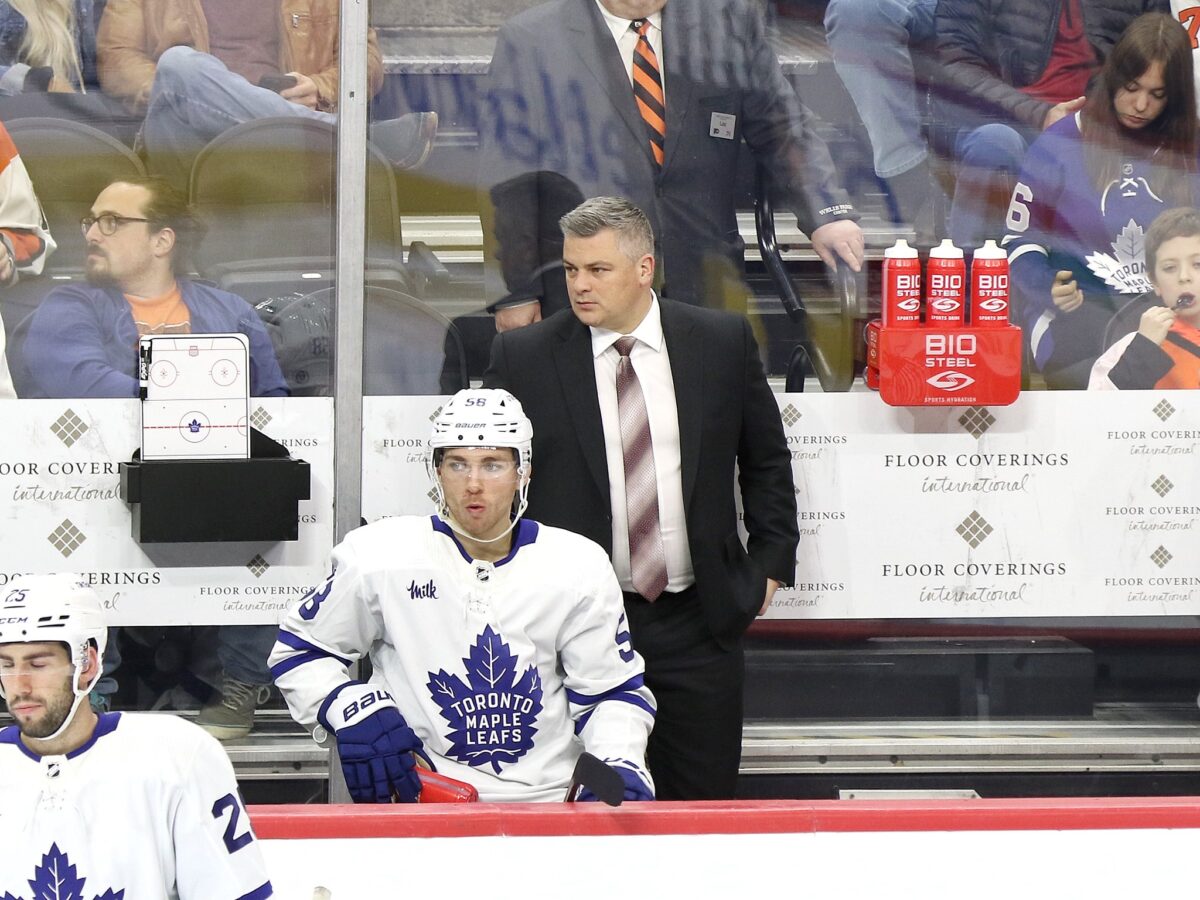 Is Keefe making the right coaching decisions? Why hasn't he settled on one set of defensemen instead of playing musical chairs? Does he even hold his players accountable for their mistakes? 
As for the players, where is their effort? Don't they care enough to play well? Why isn't the team gelling or working together as a cohesive unit?
Sure, they might be in fourth place in the NHL, but here they go again! Are they setting themselves up for another early playoff exit?
Related: 7 Cool Things About Auston Matthews
All this reminds me of something my father once said to me: "There are many things that cannot be known, but I don't know any of them."
What's Next for Samsonov?
As noted earlier, Samsonov returned to Toronto to be with his wife. She's due to give birth to the couple's first child. I liked his quote after the game:
"I want to forget about this game, it's history right now. I have more important things at home right now than thinking about this game" (from 'KOSHAN'S LEAFS TAKEAWAYS: Turnovers, perimeter play, Sorokin add up the wrong way for Toronto,' Toronto Sun, 22/03/2022).
His perspective seems smart to me. Another game is coming. Then another.
---
---